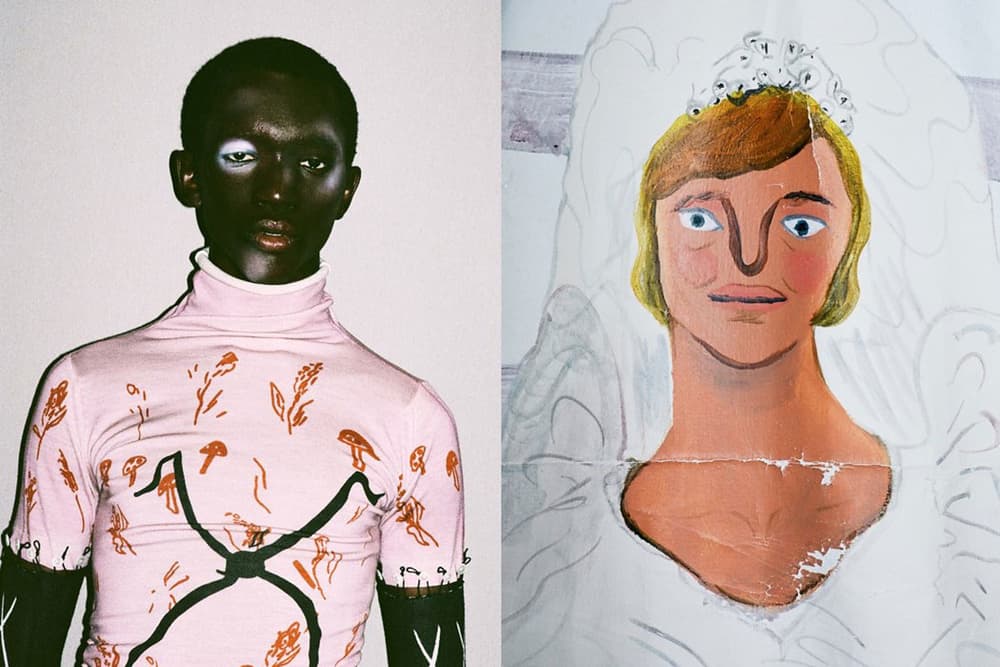 Fashion
Introducing Claire Barrow and Her "Retro-Spective" Faux Exhibition
"Can new subculture or fashion or art even exist anymore?"
Introducing Claire Barrow and Her "Retro-Spective" Faux Exhibition
"Can new subculture or fashion or art even exist anymore?"
Between Fall/Winter 2016 and next season's Spring/Summer 2017 collections, we're sitting ducks. In lieu of the silence, we've decided to remember the ethos of designer Claire Barrow. Why? Because her eponymous brand defers to something more existential. Case-in-point: her Fall/Winter 2016 collection questioned, "Can new subculture or fashion or art even exist any more?" It's not difficult to understand the intersection of art and fashion, but Claire Barrow makes it known she does not confuse the two. It co-exists within her aesthetics, working in-tandem to echo youth culture — the British underbelly, in specific — crafting iconographic garments to cultural and political relevance.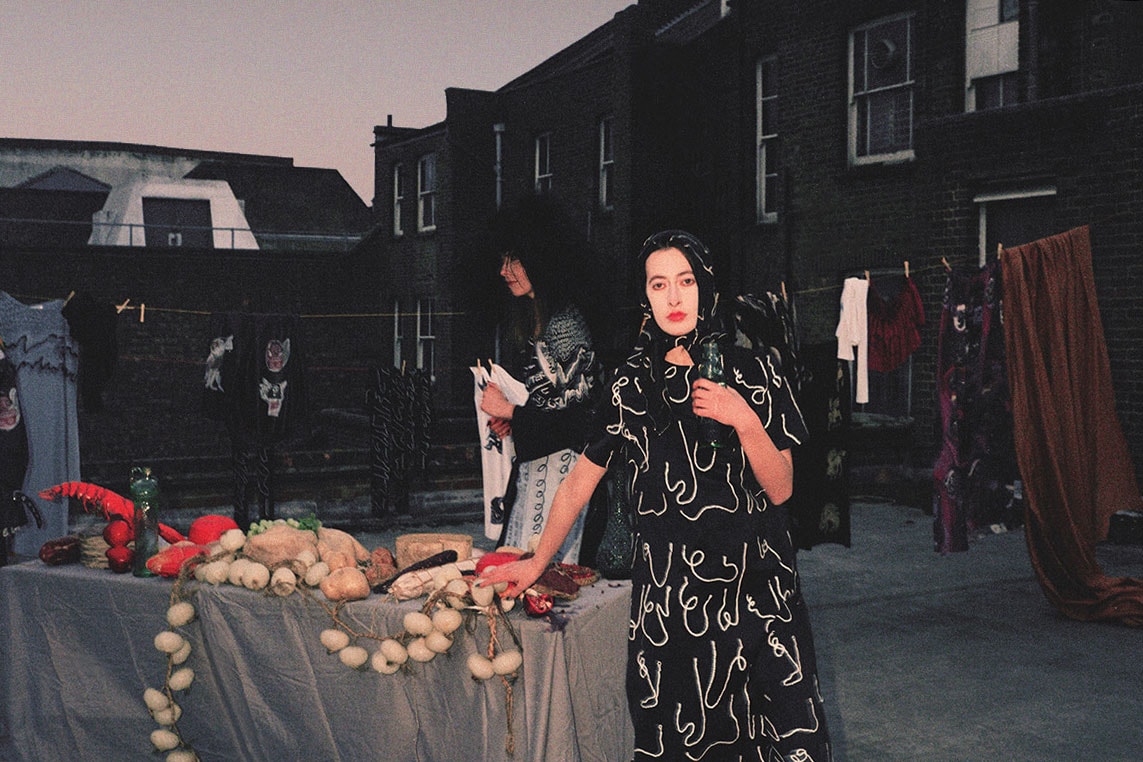 Let it be known her canvas isn't your traditional sort. Signature hand-painted leather and illustrated aesthetics define her punk DIY ethic, with said neo-primitive brushstrokes extending throughout all collections. Ghoulish painted characters, and selections of her scratchy cult beings cover bespoke leathers. Said surreal characters debut to the public during Spring/Summer 2013 London Fashion Week, but have long existed to her friends. Below we return to her Fall/Winter 2016 collection to witness another Claire Barrow original — her wholly untraditional "Retro-Spective."
"The collection is kind of a reaction to Instagram, that we're getting references pushed down our throats all the time. I wanted to question – is there anything new? Can new subculture or fashion or art even exist anymore?" said Claire Barrow. She's in no danger of that — her Fall/Winter 2016 collection is anything but unoriginal. Styled to statue-like glory, Claire Barrow erased any sort of divide in effervescent art vs. fashion debate. Notice those parachute, ground-skimming gowns cut to graphic pastel greatness or painted tights, matched under soft silk tie-fronts. There's some theatrics (cue papier-mâché masks), some off-kilter makeup and blatant disregard for gender-definitive wear.
1 of 6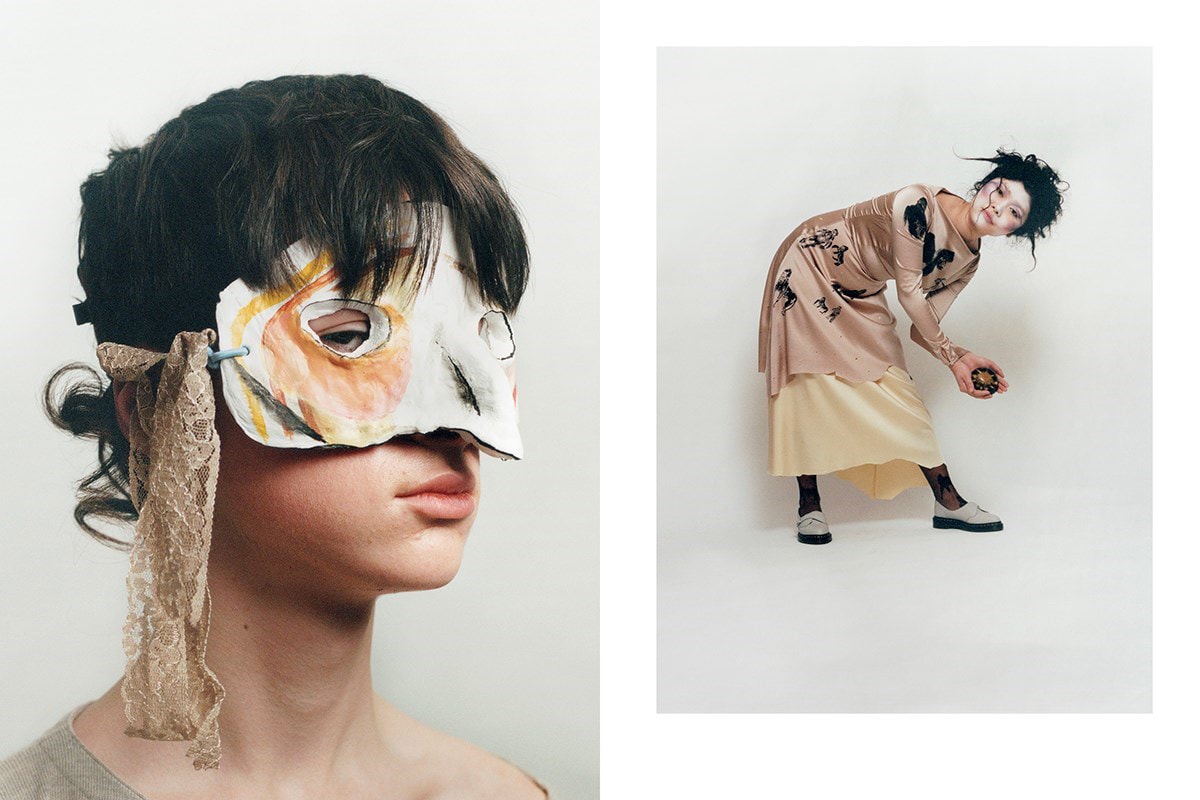 2 of 6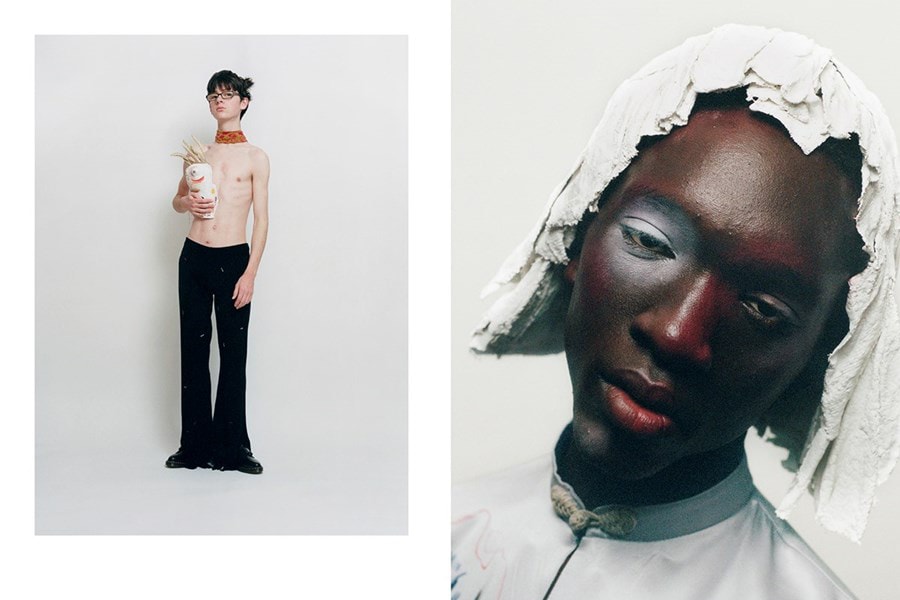 3 of 6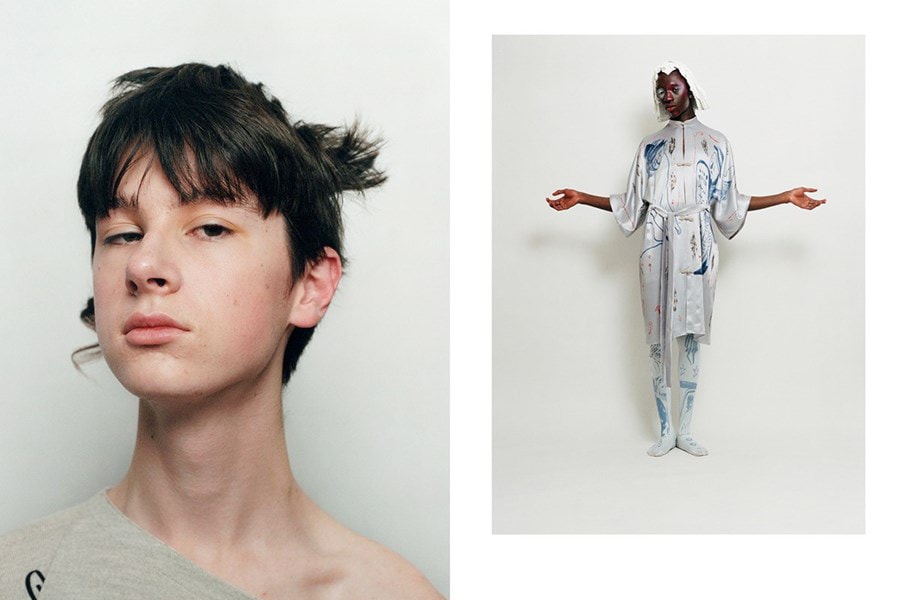 4 of 6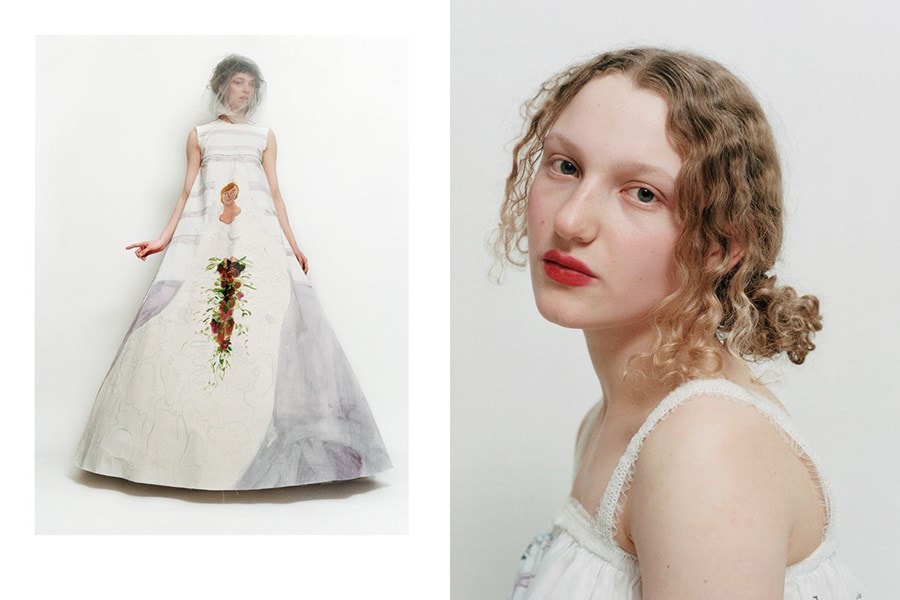 5 of 6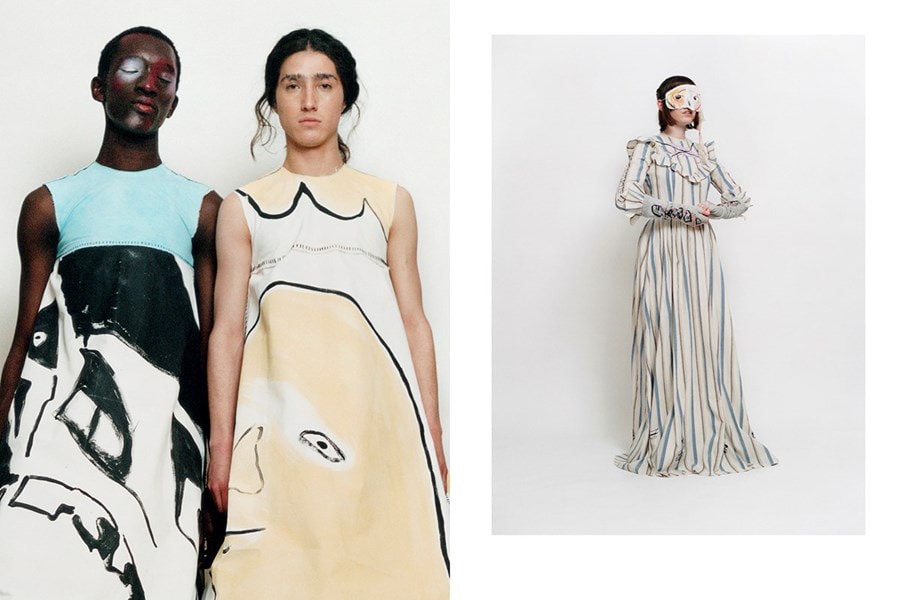 6 of 6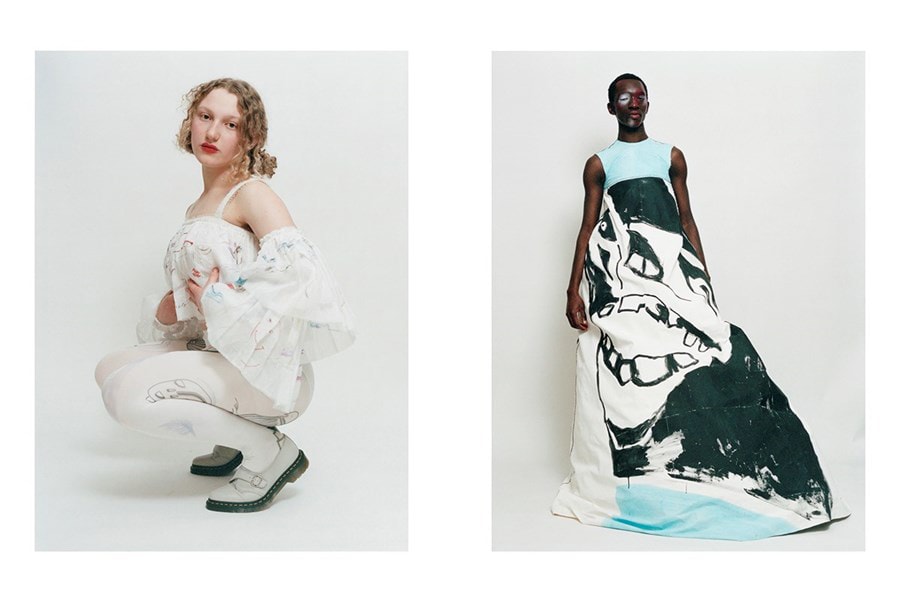 There's also something to be said about Claire Barrow's "Retro-Spective" faux exhibition-cum-presentation. Models stood on platforms and plinths, complete with gallery-style plaques, according to Dazed. "Untitled Bust, 2016. Clay, acrylic, wheat, plaster of paris, bra fastenings and elastic," read one. Coherent chaos was described, referencing "a lot of different eras in history and the history of fashion and art. Everything's a big mess, but I wanted it to feel like that – very confused, very experimental." There's Edwardian collars, Medusa motifs, punk and Britpop anarchy, and traditional Chinese to name some. Her self-described museum-junkie practice, and nostalgia for pre-Instagram days are clear. Watch Claire Barrow wow even more next season.
Photographer

Alice Neale/Dazed
Share this article