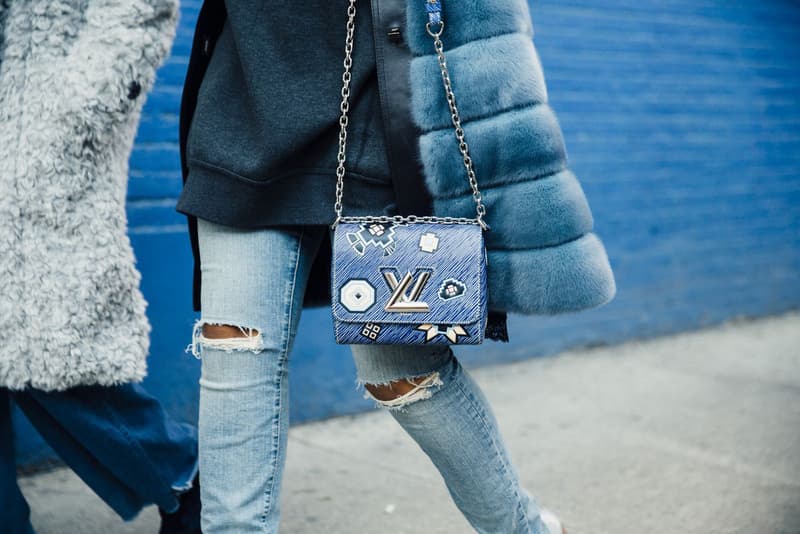 These Are the Designer Bags with the Highest Resale Values
Hermes, Chanel or Goyard?
The sneaker resale market may see some pretty outrageous price tags, but the designer bag equivalent is a whole other game on its own. According to the research done by Racked along with clothing and accessories resale site Tradesy, sellers earn back an average of 63% of retail value. Among the designer bags, there are three that are worth every dollar invested: the Hermes Birkin, Chanel 2.55 and Louis Vuitton Neverfull. These bags typically reach a resale return of 85%, with the Birkin holding the most remarkable retaining value, able to resell for 1.3x its retail value. Find out more in the excerpt below or head over to Racked to read the full feature.
Which handbag brands hold their value the best? 

Tradesy found that Hermès, Chanel, and Goyard were among the brands that held up to retail value. It's a supply and demand situation for these brands: the demand is so high that sellers can actually earn more than the retail price they paid for these brands for new, classic, limited edition, and even vintage styles.

For Hermès, the average bag holds a resale retention value of 72%. For rare leathers and limited color combinations, Hermès sellers can earn an average of 1.3x the retail price. "Hermès bags are remarkably consistent in retaining value, even during a down market," DiNunzio told Racked.

For Goyard, sellers earn on average 1.3x the retail price and for Chanel, sellers earn an average of 86% of retail value on each bag.

Chanel's classic 2.55 retains at least 85% of its retail value, and if the bag in great condition or has a special skin, it can sell for more than retail.

For more mainstream brands like Louis Vuitton, sellers can earn over 70% of the average retail value. Note: the LV monogram might be coming back, if Rihanna and Selena Gomez have anything to do with it. Tradesy is betting onthe Speedy and even created a boutique for it on the site.

What is one of the highest-priced bags ever sold on Tradesy? 

A one-of-a-kind Hermès Crocodile Birkin went for over $68,000.

How fast do designer handbag brands sell? 

The overall speed to sell a designer handbag on the resale is 21 days, but of course, it varies by brand. Tradesy reports that brands like Louis Vuitton, Chanel, or Givenchy usually sell in less than two weeks. Brands like Marc Jacobs, that are more often discounted at retail, take more than six weeks to sell on average, though a lower price will speed that up.

What's the fastest-selling designer bag? 

Goyard bags typically sell in less than five days. This brand sells faster than any other designer bag brand on Tradesy, and that might be related to the fact that it's the least-frequently listed designer bag brand. There are only on average 10 Goyard bags listed on Tradesy each month.
Source
Photographer

Melodie Jeng