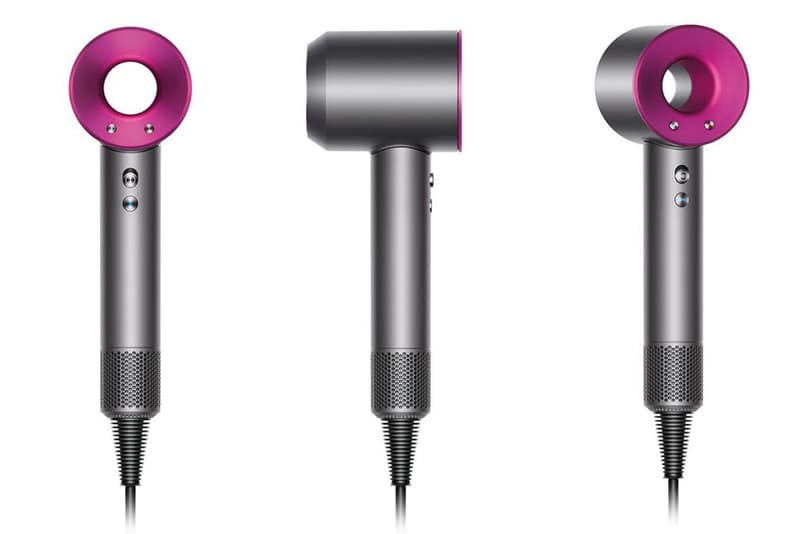 Beauty
Dyson Uses Vacuum Cleaner Technology For First-Ever Hairdryer
Quieter and less damaging to hair.
Dyson Uses Vacuum Cleaner Technology For First-Ever Hairdryer
Quieter and less damaging to hair.
Known for re-engineering vacuum cleaners, Dyson is now entering the beauty market by unveiling its first personal care product — a hair dryer that is quieter less damaging to hair than a conventional machine. The Dyson Supersonic is also the first hairdryer that is powered by a miniaturised air pump in the handle, using the same airflow principles as Dyson's desk fan products thus ensuring a fast, controlled drying and styling session.
First going on sale in Japan, where Dyson says 96% of people own a hairdryer, the hairdryer will retail for $399, making it at least twice as expensive as salon-grade dryers made by rival manufacturers. The company's founder Sir James Dyson defends the rather high price in a conversation with BBC.
"We all spend 20-30 minutes every day doing our hair, so you use it an awful lot. Not damaging your hair, that's worth a lot of money."
While we have to agree with the last part of the statement, we let you be the judge on the Dyson Supersonic's value after watching the video below.
---
Share this article