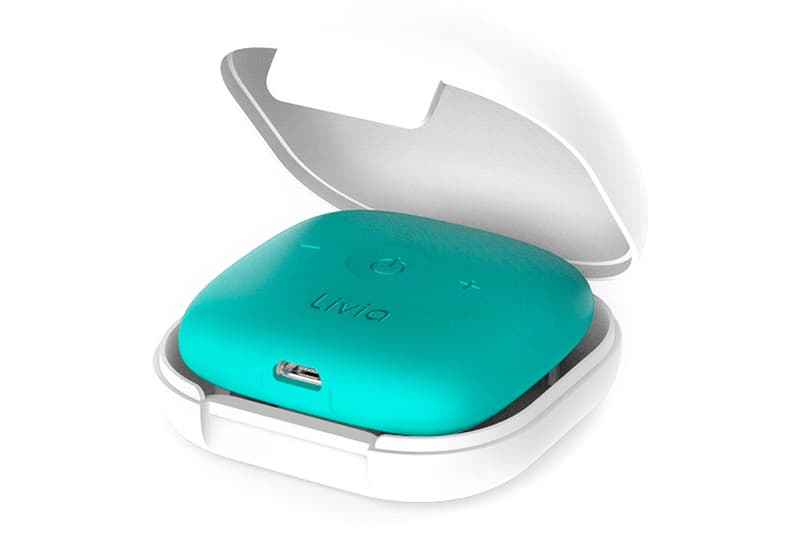 This Is the Device That's Putting an End to Period Pain
It's time to rejoice, ladies.
Period pain — it's something that, according to a 2012 study, plagues more than 84 percent of women. And sometimes it seems like no amount of Midol can help. A new device, however, may finally safely control cramping, something all of us can rejoice about. Called Livia, it's an "off switch for menstrual pain" featuring small gel pads to be placed on the skin, attached to a unit which can be clipped onto and hidden beneath clothing and uses the gate control theory of pain relief. Livia's CEO Chen Nachum explains:
"Well, the electrical pulses passed through the electrodes on the skin interrupt pain messages sent from the nerves to the brain. By interrupting these messages, the brain won't be receiving them and essentially doesn't know that there is any pain occurring, therefore users won't feel any."
Nechum also says it's safe to wear all day if necessary. It is important to note Livia is not yet FDA-approved but has undergone six months of testing and clinical trials with users reporting a significant reduction in pain. Available in October for $149 USD or $85 USD by pre-ordering and backing its Indiegogo campaign, learn more about Livia below.
Share this article