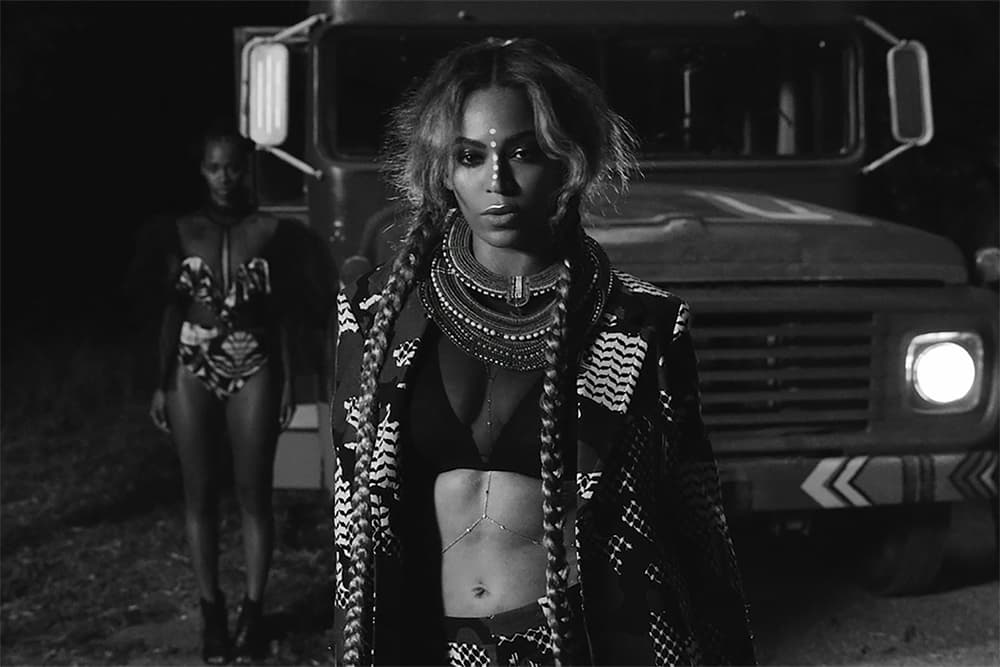 Culture
Then and Now: The Four Lessons Learned From 'LEMONADE' Following 'BEYONCÉ'
Comparing the implications and significance of Beyoncé's evolutionary albums.
Then and Now: The Four Lessons Learned From 'LEMONADE' Following 'BEYONCÉ'
Comparing the implications and significance of Beyoncé's evolutionary albums.
An unfeasible phenomenon, the world stopped for a second time on April 23. If you recall, the first was when Beyoncé dropped that digital seemingly out of thin air, unbeknownst to the rest of us that she had a surprise album up her sleeve, 2013's BEYONCÉ, also known as self-titled. This time around, however, everyone tried to brace themselves as best they could. A week prior to the apocalyptic event of 2016 came a trailer for something called LEMONADE, offering images of a cornrow-and-oversized-fur-wearing, bat-swinging Beyoncé. And nothing else. What did it all mean? The answer would be given to us through the HBO-exclusive that no one was actually ready for: a one-hour long, cinematic presentation of her sixth studio album compounded into a poetic telling – through spoken word, lyrics and visuals – of a journey of love, loss and liberation compounded into 11 parts: Intuition, Denial, Anger, Apathy, Emptiness, Accountability, Reformation, Forgiveness, Resurrection, Hope and Redemption. The main difference between BEYONCÉ and LEMONADE is evident: one is an album with visuals, the other a visual album. But with nearly three years between the two, the space in which the singer now exists in is no longer the same – so it goes with time and growth. What she served that Saturday was not just juice: it was scorching, emotionally stirring tea that burned the roof of our mouths. Days later, it's cooled down, and we've had time to savor and think about its ingredients, its implications. Below, the four lessons we've learned from Beyoncé then and now, since BEYONCÉ and after letting LEMONADE settle.
4. The art is what's most important.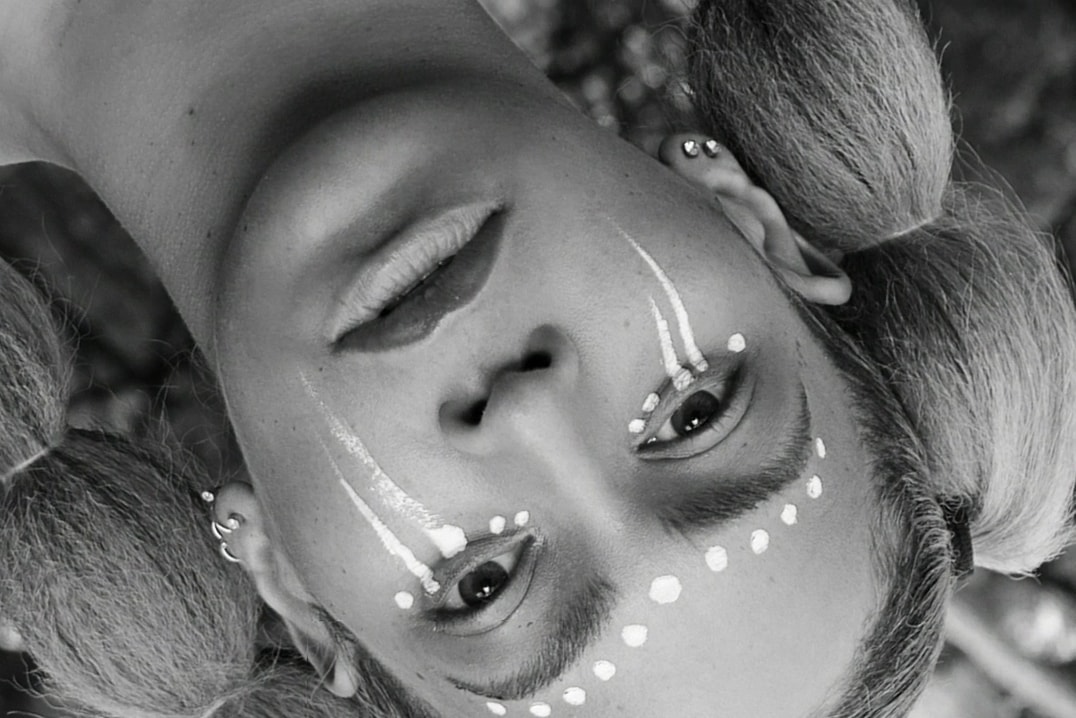 With the advent and popularity of streaming services, the experience of going to the store on the day of new music releases to purchase it in compact-disc form is a rare one. There's no need to wake up early and queue at your local Best Buy or Target when you can roll over and have entire catalogs in the palm of your hands, so long as you have a WiFi connection. But with BEYONCÉ, we returned to the time when we would get it on a musician's terms, as a means to reclaim the art as exactly what it is. Self-titled stirred up the we-want-it-this-instance format. Queen Bey would not bestow upon us singles; she'd roll it out in its entirety when she was good and ready. That was her same recipe for LEMONADE. Because music – and all art – is best digested and interpreted as a sum of parts. More than just songs were videos to accompany each one and expand on the story, something Beyoncé gave us both times, proving to us it was exactly the thirst-quench we needed.
3. The diva is especially in the details.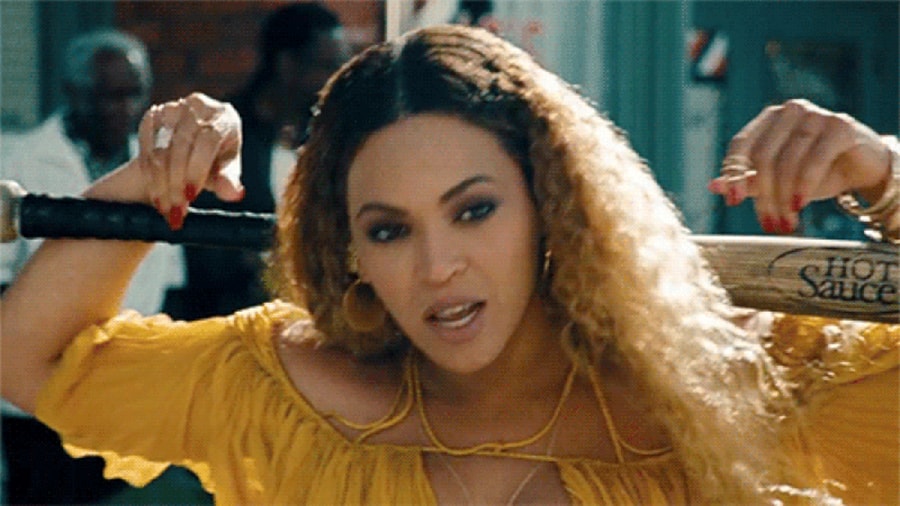 The videos from BEYONCÉ were well executed, as is to be expected with anything Beyoncé has her name on. Simply put; they looked good. "Haunted" was equal parts risqué and subtly horrifying; "Ghost" gave imagery of her subdued and engulfed by gauzy fabric swept up into the wind that was quietly poignant; "XO," vibrant and effervescent. But LEMONADE superseded self-titled. Aside from the content that stirred up every emotion manageable, it was all about the details. Did you notice that Hot Sauce does not refer to what we all figured was B's favorite spicy condiment but instead to the name of the bat she so vengefully possessed in Denial? Did you notice that the yellow Roberto Cavalli dress she wears and the air about her is in homage to Oshun, an African goddess of love and sweet waters? That there's symbolism behind the golden-streaked bowl – originating from the Japanese art of Kintsukuroi, which uses precious metals to repair broken objects, making them more beautiful than they once were – in Forgiveness? What about the tribute to Serena Williams, who makes a cameo, and her Sports Illustrated cover? Much like the way the tennis superstar sits aloofly upon it, Queen Bey takes to a throne of her own. Watch it over again and you'll notice even more. And the biggest detail about LEMONADE of them all – the photographic clues she's given us on Instagram about it as far back as seven months ago: of her smelling a lemon, of a glass of its juice; of a citrusy centerpiece. She pulled the zest right over our eyes. Do not be mistaken, LEMONADE was by intricate design.
2. It's a work on liberation.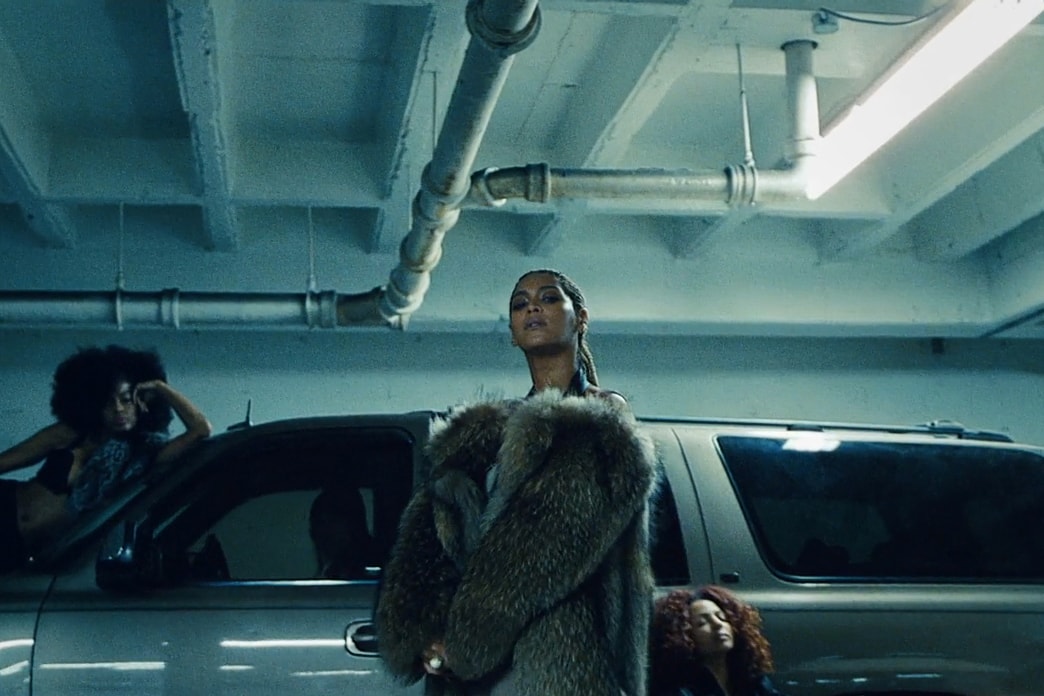 Both albums were freeing, but in very different ways. Self-titled saw liberation in a carnal sense. Destiny's child, at the time, had a one-year-old baby of her own, so the theme of the project centered around Yonce's motherhood and sexuality. Watch and listen to "Blow": "I can't wait till I get home so you can tear that cherry out." To "Partition": "Oh he so horny, yeah he want to f*ck." LEMONADE, on the other hand, explores liberation in two distinctive themes. Firstly, there's the perspective from a relationship and its challenges – specifically infidelity. "You can taste the dishonesty, it's all over your breath," are the very first words Beyoncé sings, the theme mirrored in the Warsan Shire-written monologues delivered in between songs:
"I whipped my own back and asked for dominion at your feet. I threw myself into a volcano. I drank the blood and drank the wine. I sat alone and begged and bent at the waist for God. I crossed myself and thought I saw the devil. I grew thickened skin on my feet, I bathed in bleach, and plugged my menses with pages from the holy book, but still inside me, coiled deep, was the need to know…Are you cheating on me?"
In LEMONADE, Mrs. Carter is now Miss Brokenhearted but not for long. In Anger,  she rips off her wedding ring and throws it. She sees her self-worth, seeking to free herself from the hurt dealt to her by the man whose love she was enslaved by. Unforgiving, independent, and unapologetically vulgar. "Who the f*ck do you think I is? You ain't married to no average bitch, boy," she exclaims in "Don't Hurt Yourself." Later in "Sorry" – something she is not – she sings, "I don't give a f*ck, chucking my deuces up/Suck on my balls, pause, I had enough," with her middle fingers up. Eventually, there's forgiveness in songs like the sob-inducing "Sandcastles": "Show me your scars and I won't walk away/And I know I promised that I couldn't stay, baby/Every promise don't work out that way."
While the five stages of grief, felt in her own order, in love and loss are a major motif of the project, the second type of liberation is of even more importance: race.
1. Beyoncé is black and she's proud.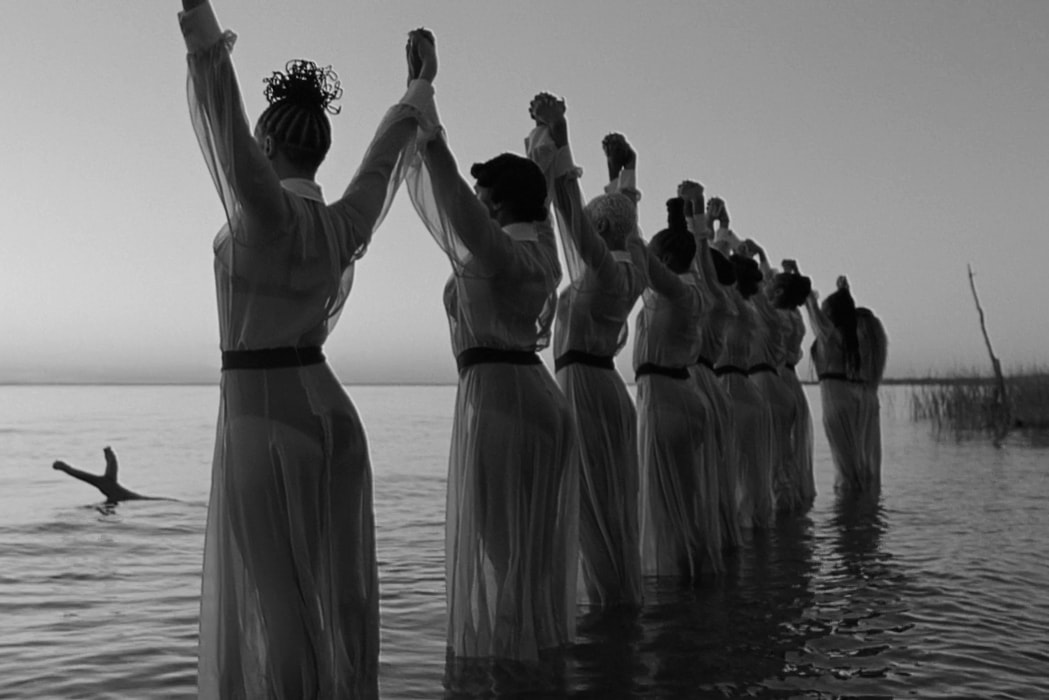 Unlike self-titled or any of the albums that came before it, LEMONADE is blatantly political—her boldest and blackest. She has been criticized for not being visibly involved enough in activist movements, but fault-finders just haven't been paying enough attention. She's skillfully mastered the art of keeping her private life just that – we can only speculate about the context in her material, but we'll never really know the real from the performance. She often practices benevolence in the shadows, not benefiting from the recognition of her efforts, because she is not supposed to – that's not how philanthropy works. Every once in awhile, we'll hear about her good deeds, like the time she and her charitable BeyGOOD foundation raised funding for a hospital in Haiti. And the time she and Jay Z attended a rally for Trayvon Martin, the 17-year-old African-American boy who was unarmed and fatally shot before sparking what would later become the Black Lives Matter movement against police brutality and racial injustice. And the time the couple anonymously bailed out imprisoned BLM protesters in Baltimore following the death of Freddie Gray.
But if none of those instances were enough to make people believe where Bey stood, enter "Formation," a verbal dissertation of all the things she loves about herself and her blackness, set in post-Katrina New Orleans with provoking scenes of a young boy in a hoodie fearlessly prompting a line of policemen to put their hands up, followed by a panning of graffiti that reads "Stop shooting us." All of this, the lyrics, the visuals, can be summed up by three words that are at the very root of the song's meaning: "Black Lives Matter." It makes you— demands you, rather —"to get in formation" and turn up. To dance. To act. To pay attention. And the fact that she would later perform it at the Super Bowl 50 in front of an audience of 111.9 million made her the real MVP. "Formation" would only prove to be an introduction to Beyoncé's radicalized side. In the May 2016 issue of ELLE, she affirms her stance outright, saying:
"Anyone who perceives my message as anti-police is completely mistaken. I have so much admiration and respect for officers and the families of officers who sacrifice themselves to keep us safe. But let's be clear: I am against police brutality and injustice. Those are two separate things. If celebrating my roots and culture during Black History Month made anyone uncomfortable, those feelings were there long before a video and long before me. I'm proud of what we created and I'm proud to be a part of a conversation that is pushing things forward in a positive way."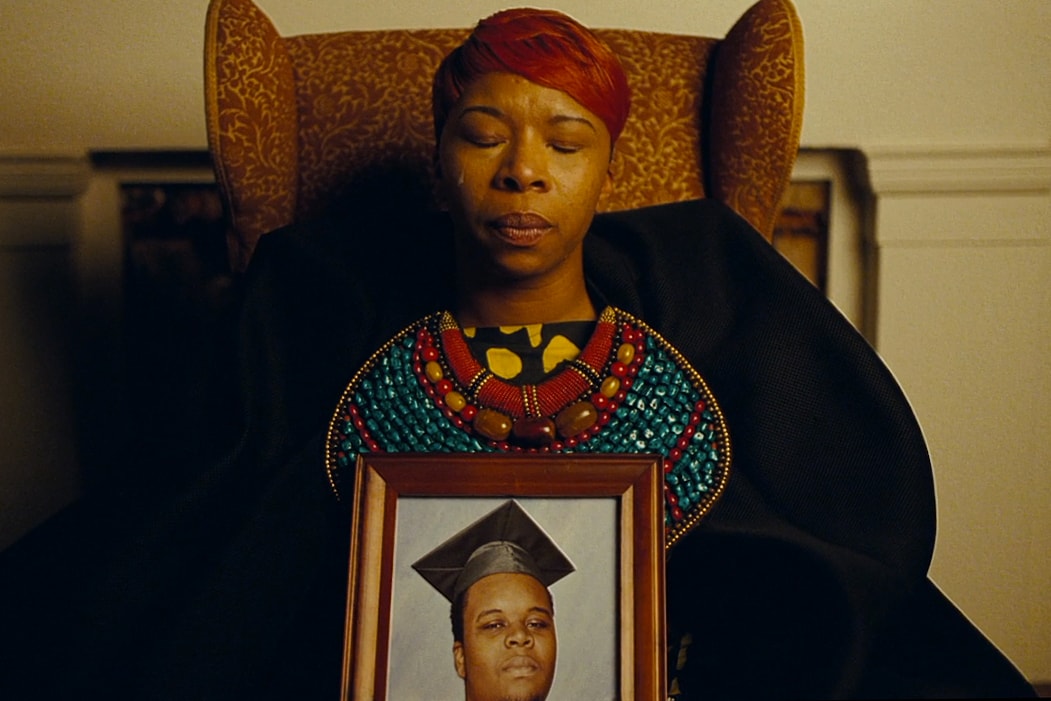 LEMONADE pushes even further. Not only is it a project on feminism, it positions itself as a piece for Black women's healing and liberation while quite literally exploring the deep south with imagery rooted in slavery. Words from Malcolm X confirm this, heard in the video: "The most disrespected person in America is the black woman. The most unprotected person in America is the black woman." The second half of LEMONADE zeroes in on this, highlighting Sybrina Fulton, mother of Trayvon; Lezley McSpadden, mother of Mike Brown; Erica Garner, sister of Eric Garner; and other women who have lost their young Black boys and men unjustly in what makes for the most painfully moving part of the whole thing. And then there are bits of #blackgirlmagic, with the likes of Amandla Stenberg, Zendaya, Winnie Harlow and Quevzanhne Wallis– sisterhood infused with intimate looks into Beyoncé's life in the final chapters.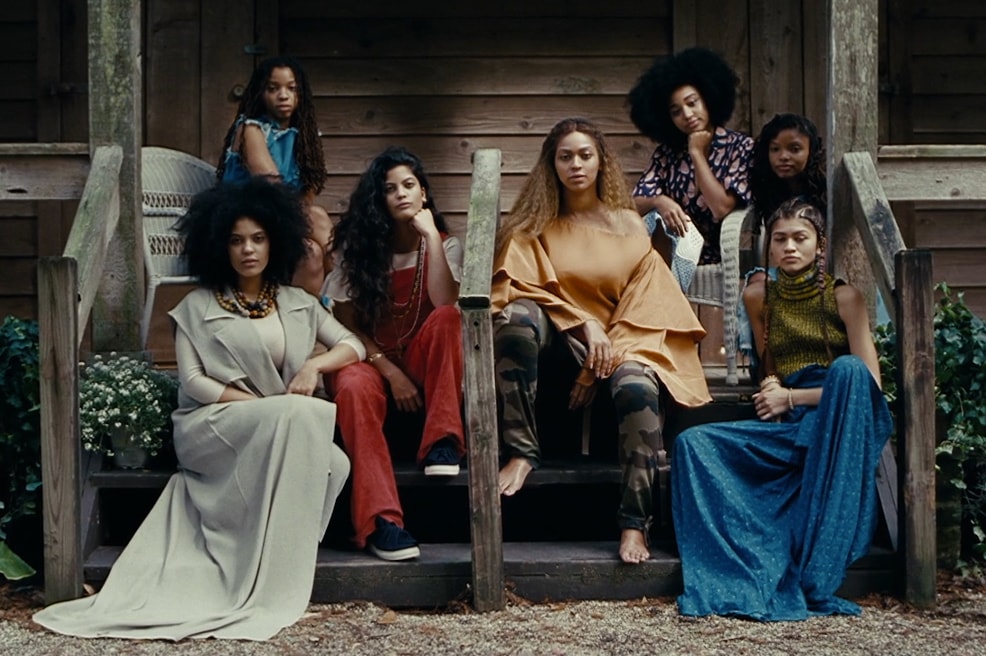 Lastly, there are the matriarchs of B and Jay Z's family. In "Redemption" she reveals her late grandmother Agnéz Deréon's "antidote" for healing her hard life, which was passed down unto her mother and then unto her – a lemonade recipe. In the most powerful track from the album, revolutionary anthem "Freedom" featuring Kendrick Lamar, Jay Z's grandmother Hattie White appears:
"I had my ups and downs, but I always find the inner strength to pull myself up. I was served lemons, but I made lemonade."
Ahhhh. A sweet pinnacle amongst all the sour turmoil in the life of a vulnerable, yet strong woman who will bend but never break. This powerful connection thus conveys who Beyoncé has become, what LEMONADE means and why it very well could be the most important release of 2016.
---
Share this article