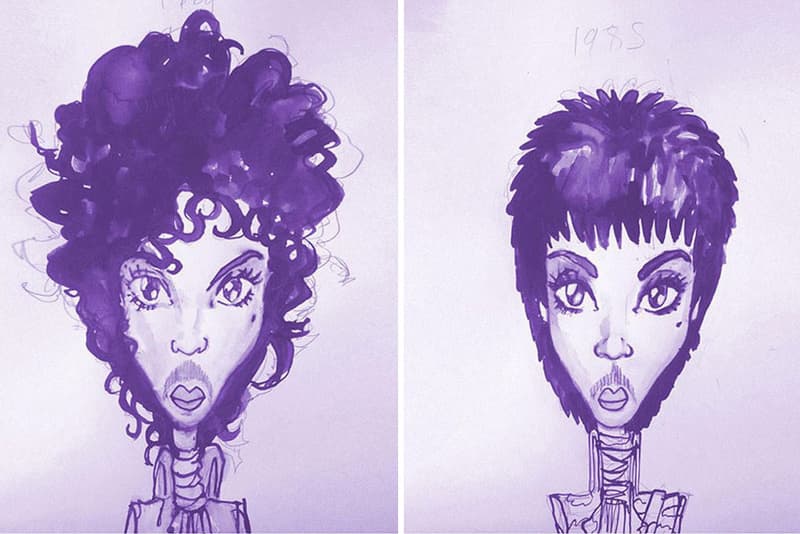 Culture
This Illustrator Documents Prince's Hairstyles From 1978 to 2013
Gary Card pays homage to his hero.
This Illustrator Documents Prince's Hairstyles From 1978 to 2013
Gary Card pays homage to his hero.
We've just lost one of our most iconic artists, Prince. In homage to his hero, illustrator Gary Card charted Prince's hairstyle progression from 1978 – 2013, with 36 distinct looks to boot. From the afro sported during his 1978 For You album to the centre-parted 'do of his 1997 Emancipation days, Prince was ever-changing.  "Of all of my achievements in my career, that was my proudest," Card shared to Dazed. The Prince Hair Chart even garnered the attention of Prince himself, who retweeted the poster back in 2013.
Catch an excerpt of Dazed's conversation with Card below.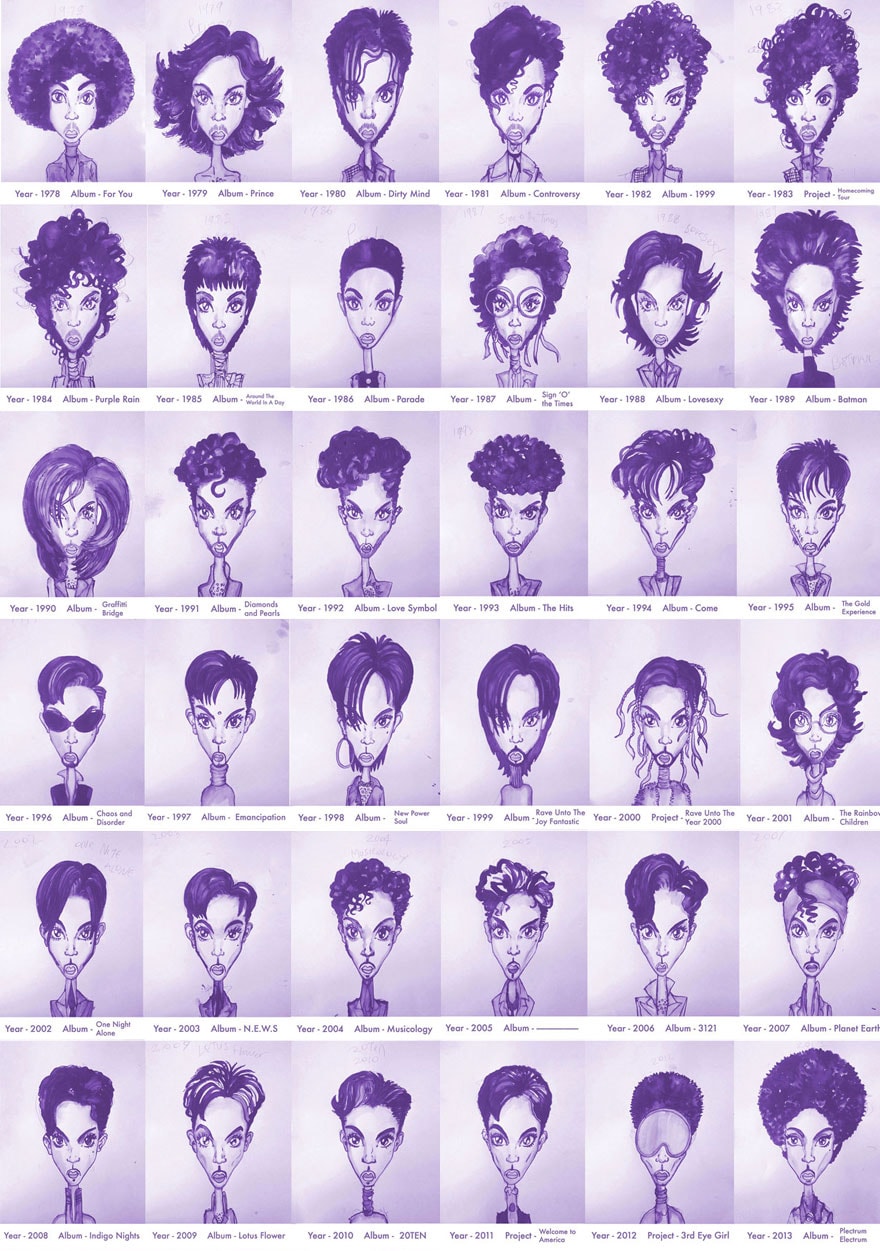 How has Prince and his music impacted your life?

Gary Card: So much, I can't even put into words how he has influenced me. When someone says something even close to a Prince lyric, I start singing, it's like a weird compulsive tick. He's all over my work, no matter how subtle, he's probably in there in some way. Even my ambition is influenced by him, whenever I think I'm doing okay in my career I think, 'Fuck, Prince had written 20 albums by my age, get back to work!'

Can you tell me a bit about this project?

Gary Card: A couple of years ago Hannah Hanra at Beat asked me if I could illustrate a centerfold poster for her magazine. She basically said I could do what I wanted, I've always been obsessed with Prince's hair so I immediately said, 'How about a Prince hair chart showing every 'do he's had for the 30 years?' Hannah gave me the go ahead and off I went.

Has Prince seen the poster?

Gary Card: Prince tweeted it and it went viral, it was one the most exciting moments of my life, knowing I'd impressed my hero. It came out with little fan fair when it was first printed, it was just some cute tribute by some weird obsessive nerd. I put a gif together of all the changing hair styles and put on Instagram, a couple of months later I was watching some nonsense on TV, when suddenly my phone starts going nuts with notifications, under one of the comments someone wrote, 'Dude, Prince just tweeted your poster' and that was it, it was retweeted around the world about ten times a second for two days, it was thrilling to watch. Of all of my achievements in my career, that was my proudest.
Share this article