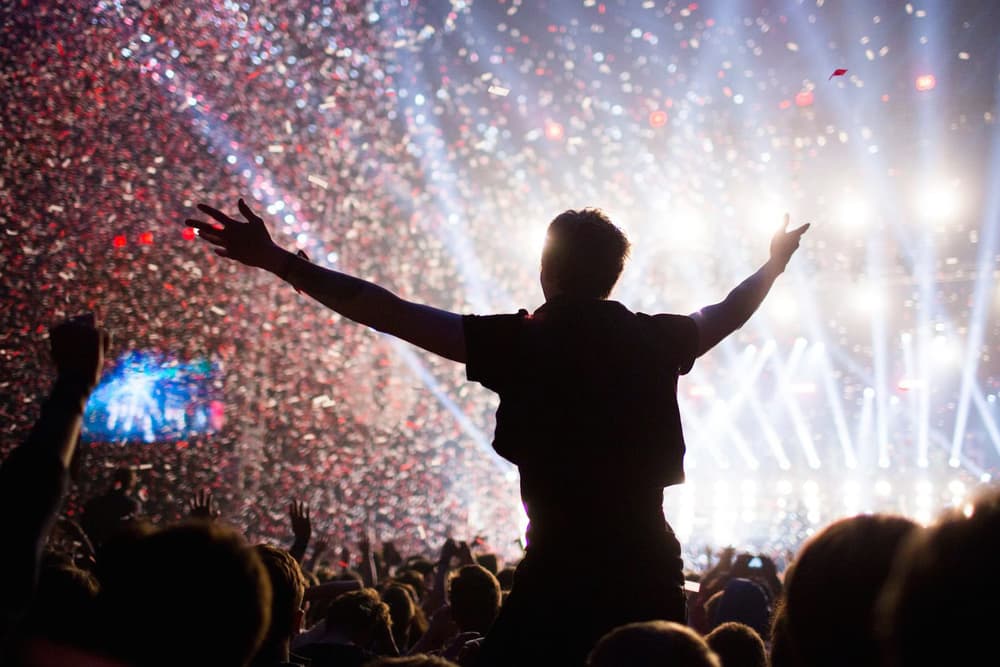 Culture
HYPEBAE's Roundup of Music Festivals That Should Be on Your Radar
The beat goes on beyond Coachella.
HYPEBAE's Roundup of Music Festivals That Should Be on Your Radar
The beat goes on beyond Coachella.
There's need to remind anyone that festival season is officially here. It's that time of year when pulsating rhythms and pure musical euphoria get infused with sun-drenched moments of summer debauchery. Up-and-coming artists and cult-favorite veterans grace stages in gigs breaking the bounds between quiet and loud, electro, hip-hop and indie, mainstream and subculture. Not able to make it to Coachella? Don't worry — the beat is still going elsewhere.  We've rounded up our picks for other festivals across the U.S. and Europe still worth taking a trip to. They're smaller than the Californian fête and less-hyped, but their lineups are just as grand. See where the music will take you below.
Broccoli City – Washington, DC (April 30)
An eco-friendly affair, Broccoli City is a concert with a conscience. What started as an organic T-shirt company in 2008 became an ever-growing music festival five years later, aiming to empower millennials by promoting environmental sustainability and a healthy lifestyle through its various on-site programs. For the fourth installation, attendees can purchase a ticket or alternatively earn one by doing community service. Makes seeing the likes of Future, Jhene Aiko, The Internet, Anderson .Paak and Sango feel that much more satisfying.
Rolling Loud – Miami, Florida (May 6- 7)
Although its size is incomparable to the rest of the festivals presented in this list, Rolling Loud has a lineup that is quite hefty. The hip-hop festival made its Miami debut just last year, and it returns this May with an impressive roster. Artists like Future, Young Thug and Lil B will share three stages with up-and-comers like Lil Uzi Vert, Lil Yachty and Playboi Carti.
Sasquatch – George, Washington (May 27- May 30)
It is pretty major, but this four-day festival has yet to hit Coachella-like numbers. However, with over 120 acts booked and an increasing demand for tickets with each passing year, it's well on its way. If you don't have plans for Memorial Day Weekend, look into Sasquatch, which celebrates its 15th year, in Quincy Washington. No music genre is left behind — A$AP Rocky, Disclosure, Grimes, Jamie XX, Mac DeMarco, Vince Staples, and Florence and the Machine are among the long list of performers.
Primavera Sound – Barcelona, Catalonia (June 1-5)
Promises of sunshine, blue Mediterranean waters and none of the traditional campsite horrors make up Primavera Sound. If you're still not convinced to get on that flight to Barca, how about performances from the likes of Radiohead, Last Shadow Puppets, PJ Harvey, Ho99o9, and Pusha T? Its success spawned spin-offs NOS Primavera Sound and Primavera Club, making it well on its way to becoming a movement of its own. 
Roots Picnic – Philadelphia, PA (June 4)
The Roots presents the ninth annual Roots Picnic in their Philly hometown featuring acts that the band has handpicked to perform. To announce this year's impressively massive line-up, they called upon Broad City's Ilana Glazer and Abbi Jacobson for help. A one-day-only event, the bill is packed with high-profile performers between the genres of hip-hop and R&B. Future, Usher, Kehlani, Anderson .Paak, DMX, Metro Boomin and many, many more will take center stage this June.
Melt! – Gräfenhainichen, Germany (July 15-17)
The City of Iron awakens during Melt. Imagine 72 hours of nonstop hedonistic musical euphoria in Gräfenhainichen's dystopian Ferropolis peninsula. Bigger than others on our list and predominantly electronic, there's some smatterings of cross-genre names, including Jamie xx, Ben Klock and Skepta here. Tired of celebrations? Lake Gremminer at your disposal.
Appelsap Fresh – Flevopark, Amsterdam (August 13)
Its no longer the 2000s free block jam, but that neoteric atmosphere still reigns. Appelsap Fresh Music Festival now presents world-class hip hop, R&B, and electronic music to Dutch crowds. Previous headliners have included giants: Kendrick Lamar, Travis Scott, Flatbush Zombies, Schoolboy Q, Machinedrum, and Theophilus London. This year, Waka Flocka Flame, Action Bronson, Pharoahe Monch, DJ EZ, J. Dilla and Rich Medina will grace the open airs of Amsterdam.
Reading & Leeds – Reading and Leeds, England (August 26-28)
Rock 'n' roll gets another chance in England's Reading and Leeds. Considered the "grandfather" of popular summer bacchanals, Reading Festival shows right alongside Leeds. This year, the weekend-long scene jam-packs some 85 artists — A$AP Rocky, Travis Scott and Fetty Wap will perform alongside up-and-coming rock and alternative artists including Mura Masa, Rat Boy and Section Boyz. Make history by attending.
Afropunk – Brooklyn, New York (August 27 – 28)
Before Afropunk became a Brooklyn-based festival in 2005, it was a movement as a result of a 2003 documentary with the same name that explored the indie rock and punk music subcultures from the vantage point of Black people as a minority group whose interest is often overlooked in those scenes. It's a continually growing space that fosters a community of art, expression and culture while also strengthening its roots within the realm of soul and R&B, and even expanding internationally into Paris for the first time last year. This year's stateside lineup boasts the likes of Tyler, The Creator, Flying Lotus, Ice Cube, and Janelle Monae, among others.
Outlook – Pula, Croatia (August 31-September 4)
Outlook was presented "Best Overseas Festival" in 2011, and is no different now than back then, albeit on a larger-scale. In turn, that means more exclusive artists, including Stormzy, Rejjie Snow, Akala and Joey Bada$$ will be playing to the rhyme of dubstep, hip-hop, grime, and reggae. Held in Fort Punta Christo, week-long celebrations get sound systems and stages erected in tunnels and even abandoned ruins on site. With the seafront backdrop of Pula behind you, dance the summer away.
Share this article