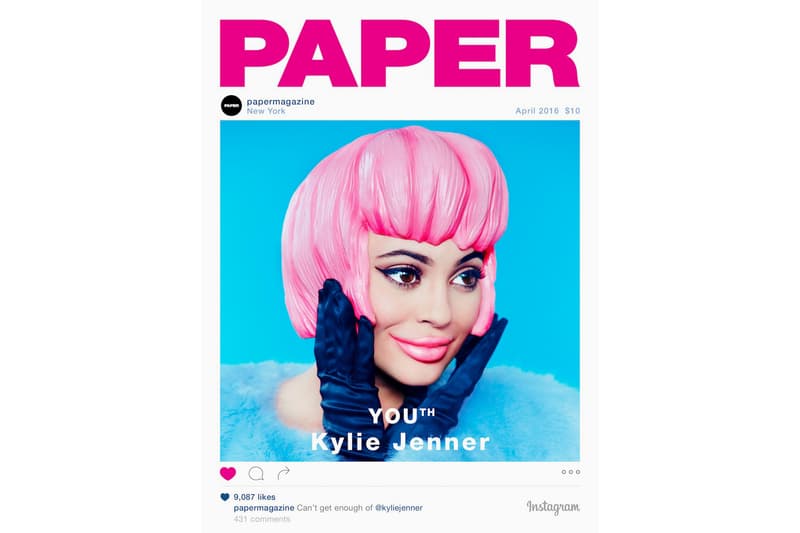 Kylie Jenner's Instagram-On-Print Paper Magazine "YOUth" Cover
Bubblegum pink-locked.
Her elder sister's infamous "Break The Internet" issue of Paper Magazine did just so. Now the youngest Kardashian-Jenner fronts the April 2016 "YOUth" cover of the same publication, for good reason. "YOUth" debuts the youth leaders of tomorrow — a position Kylie Jenner makes no secret of reigning. Bubblegum pink-locks and ice-blue fur regalia moments later, Kylie opens up about fame, family and the future.
Pre-order your copy online. It drops on April 12 nationwide.
Share this article