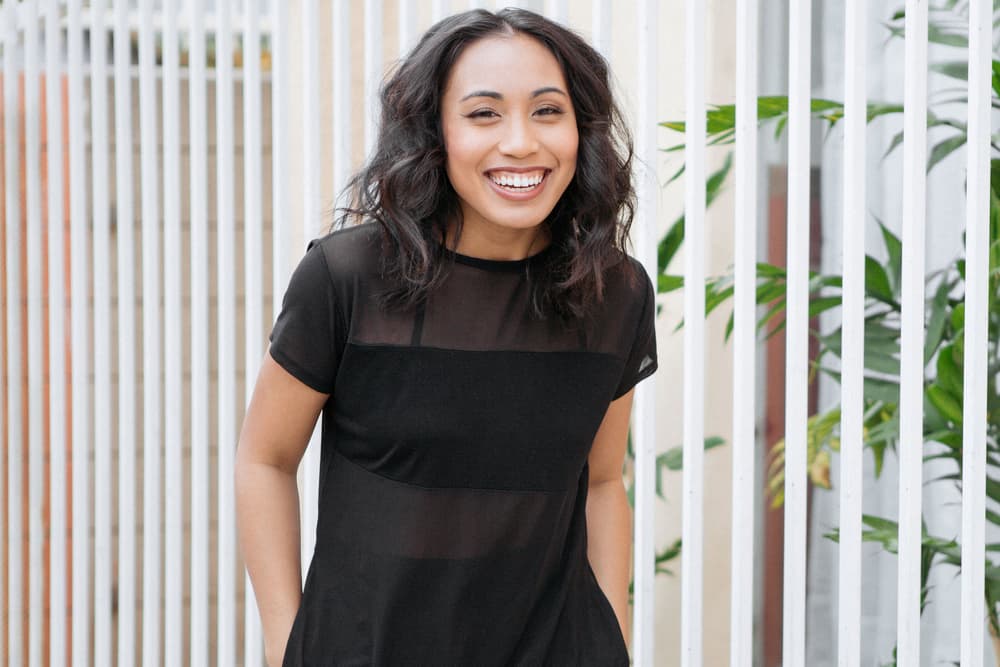 Culture
Micah "Noodles" Mahinay is Making Her Own Waves
Kehlani's DJ tells us about her past in styling, the transition into her spinning career, and social media's role in it all.
Micah "Noodles" Mahinay is Making Her Own Waves
Kehlani's DJ tells us about her past in styling, the transition into her spinning career, and social media's role in it all.
If you aren't already familiar  with Micah "Noodles" Mahinay, you should be. Before being personally plucked by Kehlani to be her DJ in 2014, the 23-year-old was Karmaloop's head stylist. Her energy is the type that isn't limited to just her on-stage presence, and her personality can fill a room – even through the phone. You can hear her Bay Area background in the way she speaks, but she'll tell you that being from there has less of an influence on who she's become than the Internet has. With triple-digit followers across Twitter, Instagram and Tumblr, she's been making waves in her own right – a true influencer before being an influencer became a "thing," leveraged by her streetwear-centric fashion sense (which is now mostly derived from clothes she borrows from her boyfriend – producer/DJ Mr. Carmack).
Ask Micah to tell you how she and Kehlani became the dynamic duo they are today and she'll begin the story with "Well, what happened was…" The origin of that story can be traced back to the World Wide Web where it was Micah's Tumblr blog that caught the attention of Kehlani — who at the time was an unknown artist with about 300 Soundcloud followers — and led the singer to reach out personally in 2014. Truthfully, Micah was unfamiliar with the 20-year-old who would soon become R&B's Grammy-nominated rising star, but her tumultuous personal story and their Bay Area bond ultimately convinced her to take a leap of faith and tour domestically and internationally with her. And, it was Kehlani who told Micah that, with a personality like hers, it'd be a waste if she wasn't seen and didn't DJ full-time.
But before Micah would find herself traveling the world as a member of the singer's "Tsunami Mob," she found herself only spinning part-time while putting her design and visual communications degree to use in her 9-to-5. DJing was always in her blood, however: her father had been spinning since the '80s, and 15-year-old Micah got his old turntables and began practicing the art herself. These days, she hasn't completely left the fashion industry behind, finding time in between shows and her residency at LA's Lock and Key to work on developing the vision for her upcoming cut-and-sew brand, Send Noodz. Always aiming to remain her uncensored self with no apologies, Micah tells HYPEBAE about how she came to be known as Noodles (her favorite type is soba, by the way) and her journey that's only just beginning.
1 of 4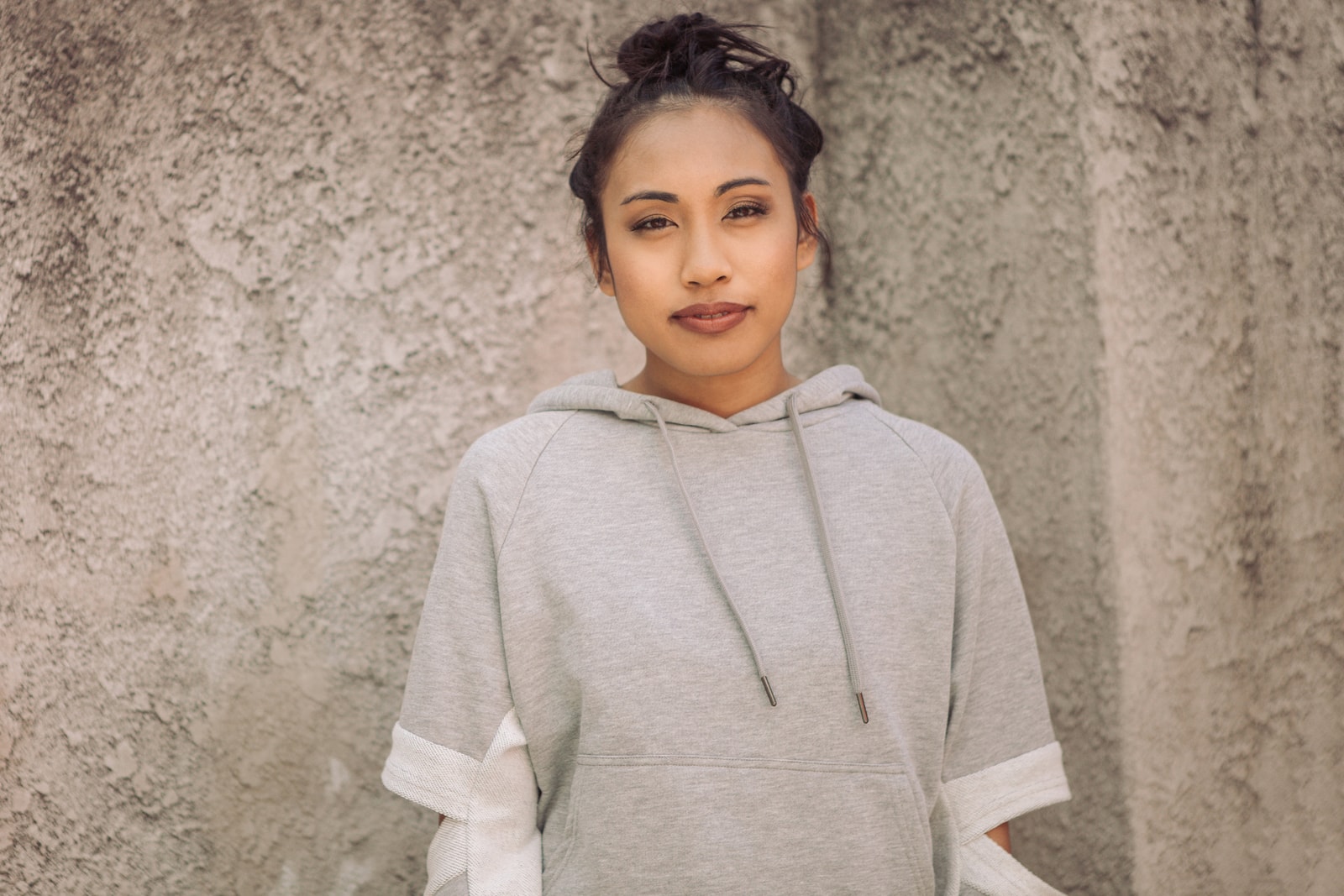 2 of 4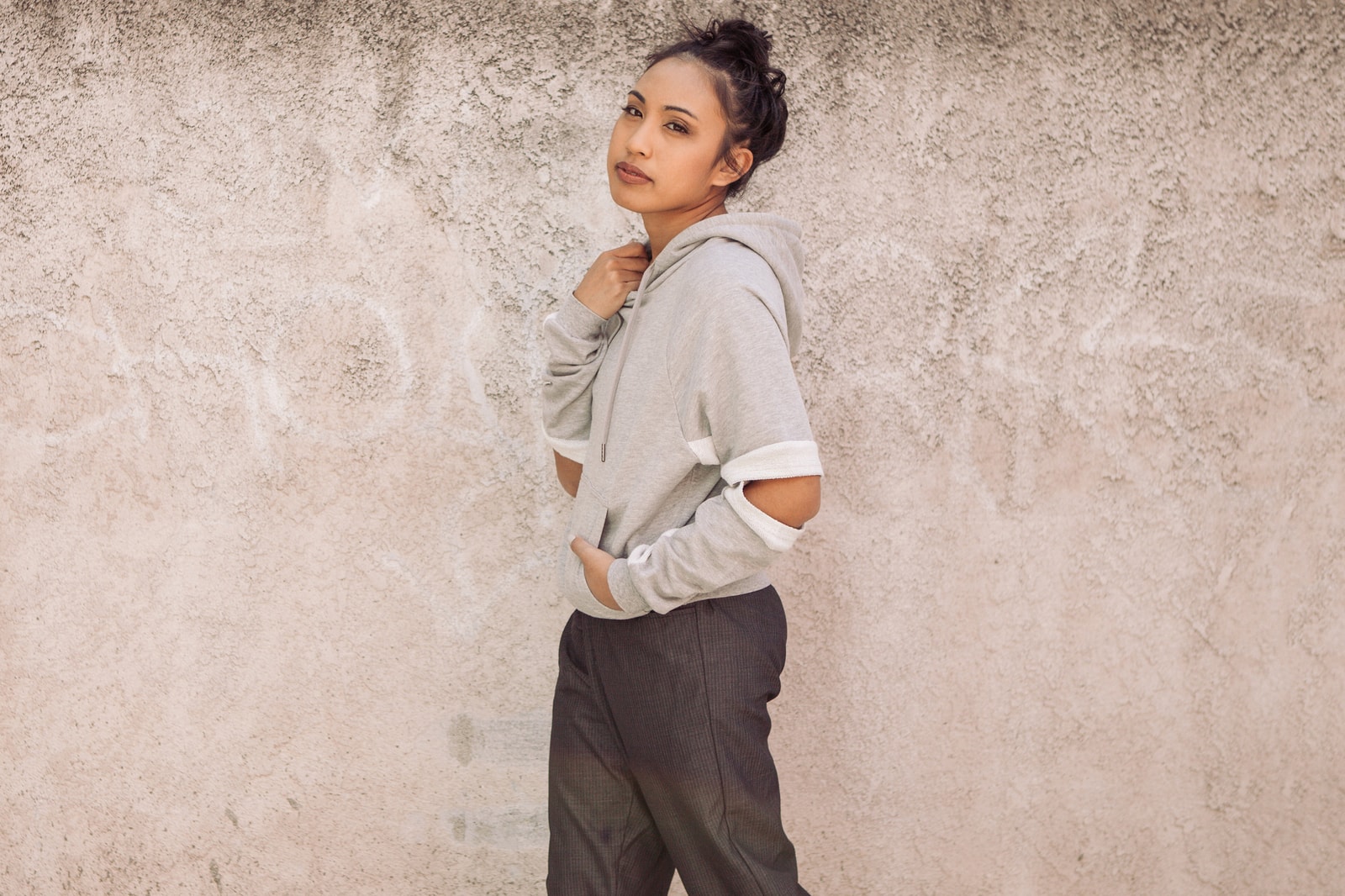 3 of 4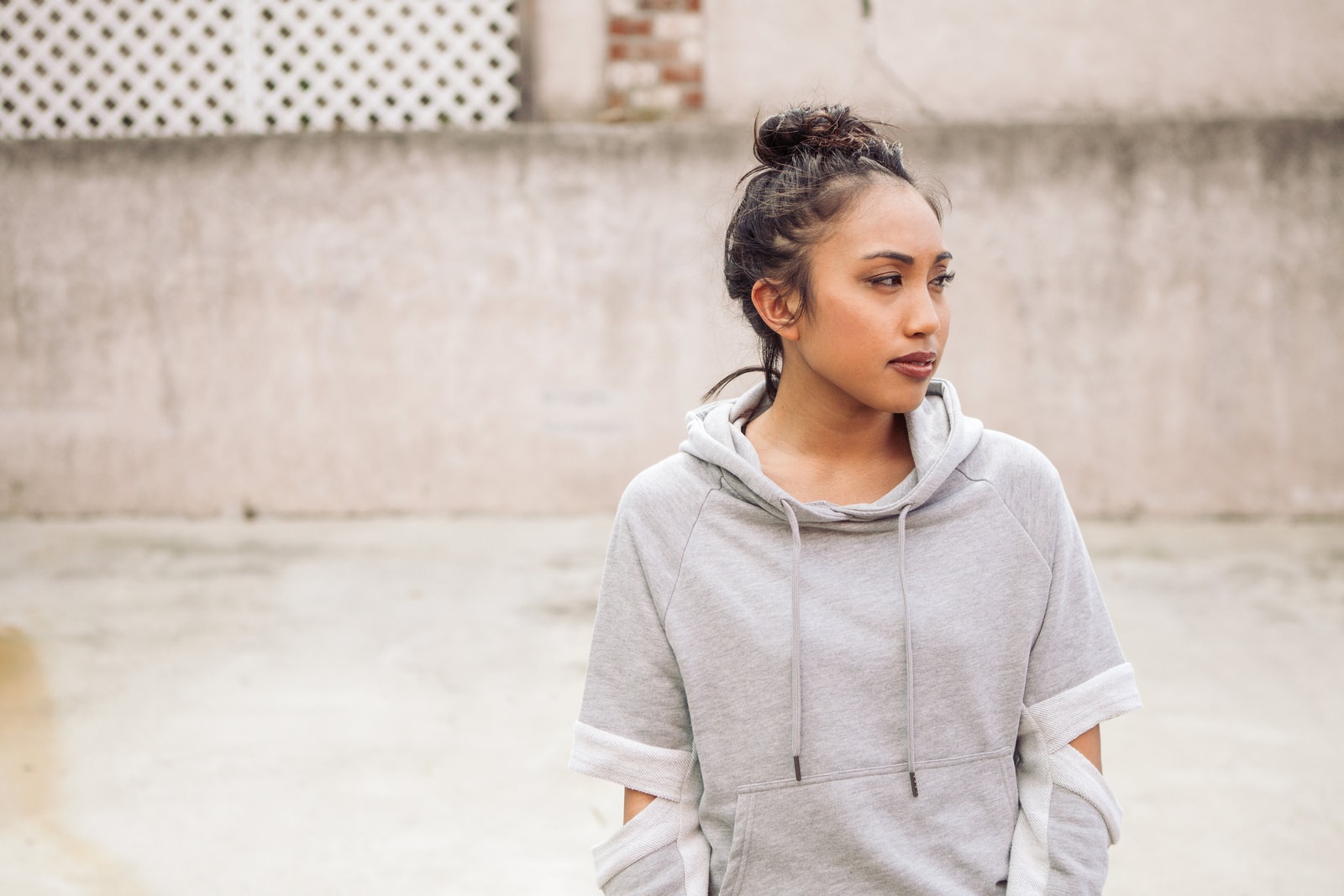 4 of 4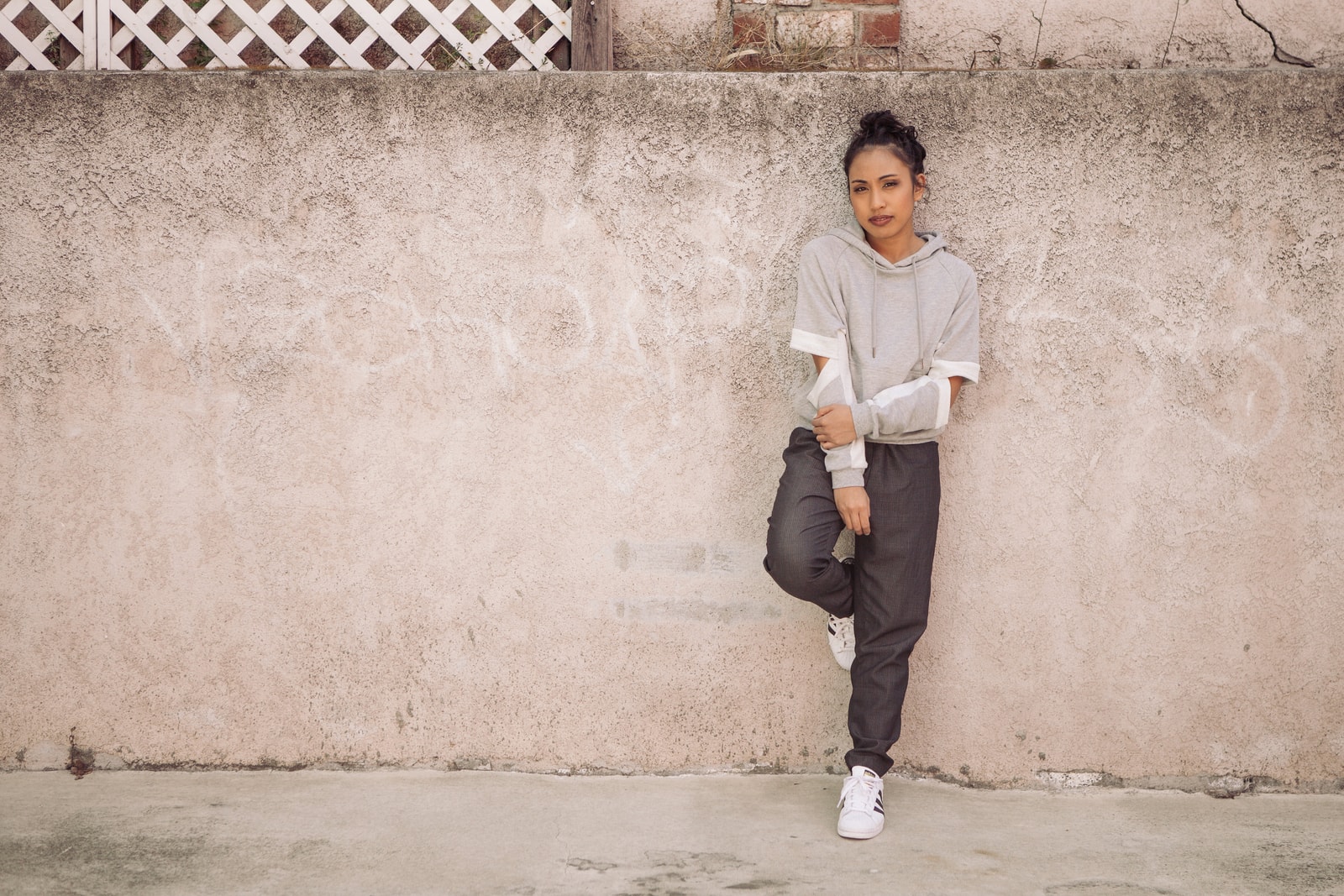 Which came first: Micah the stylist or Noodles the DJ?
I've been DJing since I was 15, but career-wise styling took off first. I went to a fashion school and majored in visual communication so I went into styling with that. I was just DJing on the side, and I never really thought I was going to do it full-time until I moved to LA.
How did the two go hand-in-hand for you now? Or did they?
Through styling, I was getting booked to do a lot of corporate fashion events. I was blogging so my online following was pretty decent and people kind of knew who I was and were booking me to DJ that way too. I was doing out-of-state gigs on the weekend, and during the week I would go back to Boston and work full-time.
Can you describe your style for me? How has your style sort of evolved during your transition from stylist to full-time DJ?
I wear a lot of my boyfriend's clothes, so I would say it's obviously on the streetwear side, but it's on the cozy side, too. I wear sneakers all the time. I rarely ever wear heels unless we're going to, like, the symphony or something (laughs).
The minute I get on stage and hear kids yell Noodles — even if it's just one person — it just gets me hyped. That means at least one person came to see me, so let me give this one person a freaking show.
How would you describe the way fashion and music sort of intercept as industries?
I believe that music plays a huge roll in a lot of people's life these days, especially because concerts and festivals are super hype and have become the place for kids to kind of showcase their personal style and even branding. They're constantly trying to be seen in this realm, and they share a passion for music at the same time. It's the trendy thing to do these days.
Where did the name "Noodles" come from?
I was kind of a rebellious teen, partying with older kids when I was younger. I went to this college party and I was intoxicated (laughs), and I was kind of obnoxious when I was drunk. I started freestyling with a bunch of dudes. I had a perm — my hair was super curly in high school — so when I was rapping with these dudes, they were like "Yo, your hair is like noodles." They kept calling me "Young Ramen" the entire night and it was funny because I'm Asian, so I was like, let me just run with this alter ego name. I started going by Noodles when I was 17 and then I started blogging under that before DJing under it.
Your dad was also a DJ. What was the greatest lesson you learned from him?
The best thing he ever told me to do was just to keep on practicing. He told me in high school it takes longer for girls to learn certain things and that kind of pissed me off. I knew he was just saying that to make me work harder, so I started practicing for nine hours every day after school. As cliché as it sounds, practice makes perfect.
That leads to the next question: The space that you're in is obviously male-dominated. Is that something that you actively think about or notice?
All the freaking time. Me and Kehlani, we actually get pointed out a lot about how we carry ourselves because we're all about female empowerment. I was such a weird kid in high school. I was friends with the cool jocks, but I was always in my own world, so I feel like I was always different. I did a lot of "boy" things. I was in video production, just creating all the time when I was in high school. I was into a lot of sports, I only liked to play with guys growing up. Now being in a male-dominated industry, I feel like it's so easy for me to talk to guys without feeling weird or that they're trying to get at me or anything. I just feel really comfortable. It's rare for a female to feel like that in this industry. It's cool because a lot of the guys respect me as a female DJ, but I'm just out here trying to get it. Just build and work and brand myself the right way.
1 of 2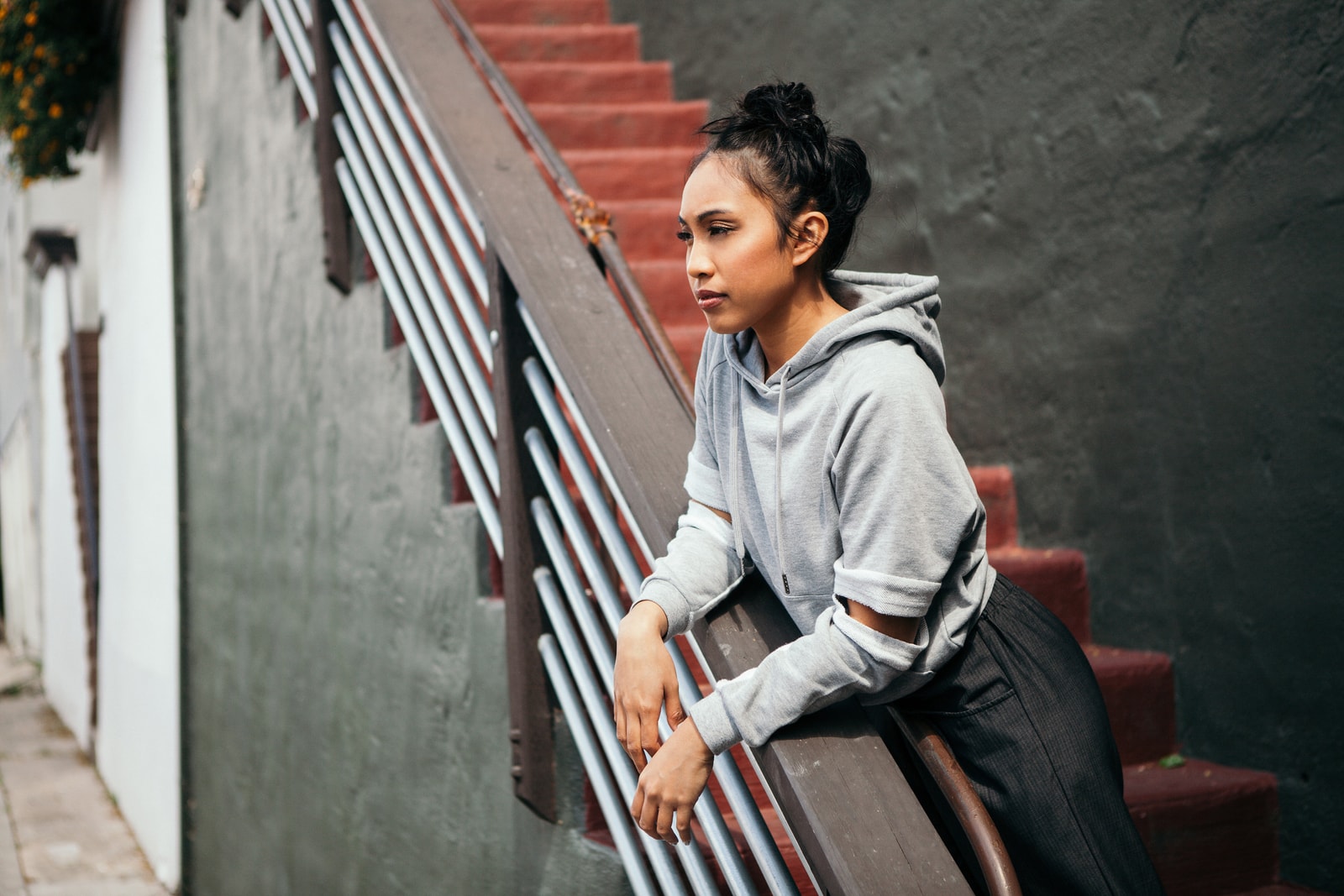 2 of 2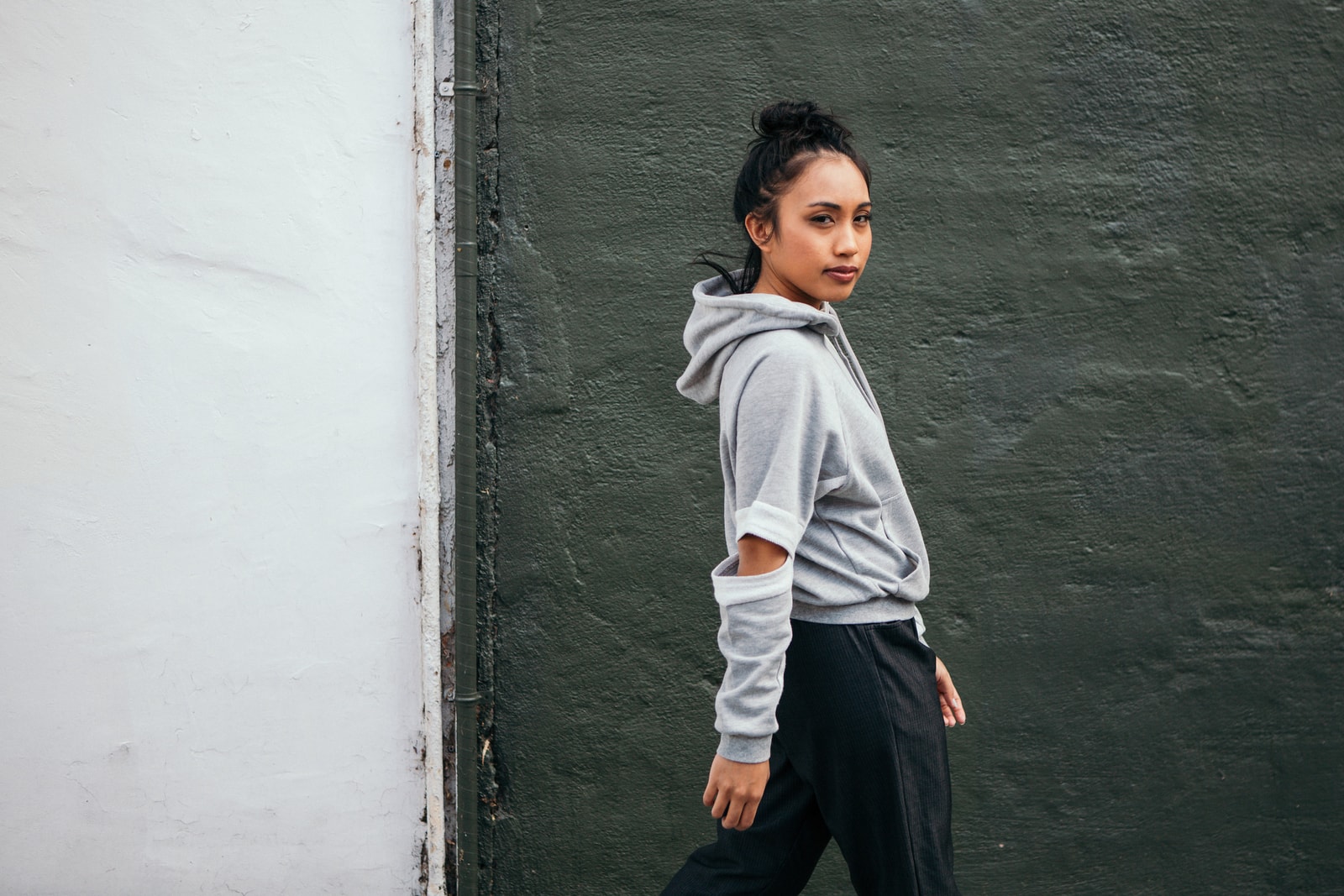 Whenever you're on stage, you're a huge ball of energy. How do you mentally prepare and get in the zone before the show?
I finally mastered the art of being sober before going on stage (laughs). I used to get stage fright all the time. I think, after building my DJ career for the past two years, I've gained confidence with every show. The minute I get on stage and hear kids yell Noodles — even if it's just one person — it just gets me hyped. That means at least one person came to see me, so let me give this one person a freaking show. I owe the fans my energy. My manager always tells me before I get on the stage, he'll grab me by the shoulders and be say "Look, this is your stage for an hour. Tell them who the fuck you are. You want to get booked to play in this city again. This is how you have to do it. So give them a fucking show."
What does being a part of the Tsunami Mob mean to you?
It means just being yourself. Accepting yourself for who you are and being comfortable with sharing yourself with other people. Many people these days, they struggle with confidence and Tsunami Mob is all for the people who are the nerdy kids, the kids who don't fit in. It's a community of people supporting one another.
Kehlani's been on this really rapid rise to stardom, so how has it been for you to be apart of that journey, especially knowing her story and where she came from?
I don't know any artist who puts on for their DJ the way she does for me. She's such a supportive friend because she knew how much I sacrificed to make her vision come to life. She came from nothing so any sense of love she gets from someone, she always feels like she owes it back to them to go above and beyond. She always takes me everywhere she goes: to meetings, these young Hollywood parties [,etc.] Sometimes I'm so out of place but she believes we're a dynamic duo. She feels like Kehlani is not just her. It's me, her dancers, her keyboardist. It's very family-oriented with her. She wants everyone to be treated equally. And she's so young! She's only 20.
If you feel like you can do something, believe it. I get messages asking me every day how I did it. All this shit didn't come overnight. I kept pushing myself to do it.
You have always had a strong following on social media. How have social media platforms played a role in your personal brand and your overall career?
I didn't know that these days "influencers" are a real thing now, but I feel like I could've been working full-time building myself with my personal branding but I'm glad I didn't. I took the longer route. I've been active on the Internet since, shit, my freshman year of high school. I do feel like social media really opened many doors because people were just sliding in my DMs talking about business stuff. Social media is definitely a way to show people around the world who you are, which is so cool to me. I'm so Internet with it!
Do you have any advice for any other young women who are chasing their dreams and looking to take a leap of faith like you did?
Just know your worth and never settle for less. Whether you're in a relationship, or job-wise. Also, it's not always the best thing to take the safest way out. It always comes down to your confidence level. If you feel like you can do something, believe it. I get messages asking me every day how I did it. All this shit didn't come overnight. I kept pushing myself to do it. If you can believe you can do it, stick your plan, move with your plan, keep building with your plan. If you can, find a team to help boost your confidence and motivate you daily. I was so blessed to find David, my manager, and Kehlani. But I keep thinking, "What if Kehlani wasn't in the picture? Would I still be doing this?" Hell the fuck yeah I'd still be doing this.
Listen to Noodles' exclusive HYPEBAE mix, featuring sounds from Future, dvsn, Kanye West, and — of course — Kehlani, below.

Photographer

Grant Puckett/Hypebae
Stylist

Debbie Gonzales
---
Share this article