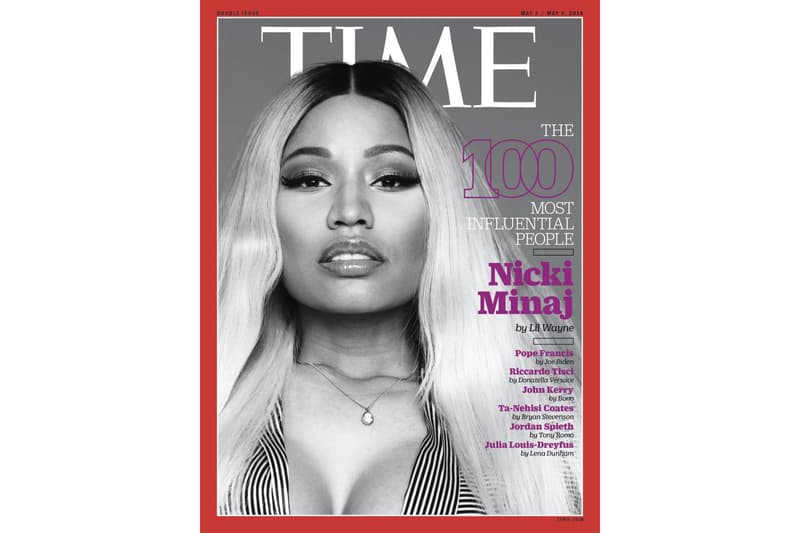 Culture
Nicki Minaj Named One of "100 Most Influential People," Making The Cover of 'TIME'
"Nicki Minaj will go down as one of the best to do it in the history of music."
Nicki Minaj Named One of "100 Most Influential People," Making The Cover of 'TIME'
"Nicki Minaj will go down as one of the best to do it in the history of music."
TIME unveils its annual list of "100 Most Influential People," with names of people from all walks of life who have managed to impact the world in some major way. Among them are the likes of President Barack Obama, Caitlyn Jenner, Stephen Curry and Mark Zuckerberg — but only six people are featured with their own cover for the magazine, one of them being Nicki Minaj. Greater than her lyrical prowess is her advocacy for equality and representation for women, which led TIME to bestow upon her the title of "icon." None other than Lil Wayne personally penned a blurb about the rapper:
I always wanted more for my artists and saw Nicki's potential from the first moment I laid eyes on her. She's reached far beyond everything I would have imagined. Man, she's so influential and doing all the right things. She's an icon, a boss and a role model to all these young girls out here on how to do it the right way.
Below, see what Minaj he has to say about female empowerment, and read the rest of the list at TIME.
Share this article