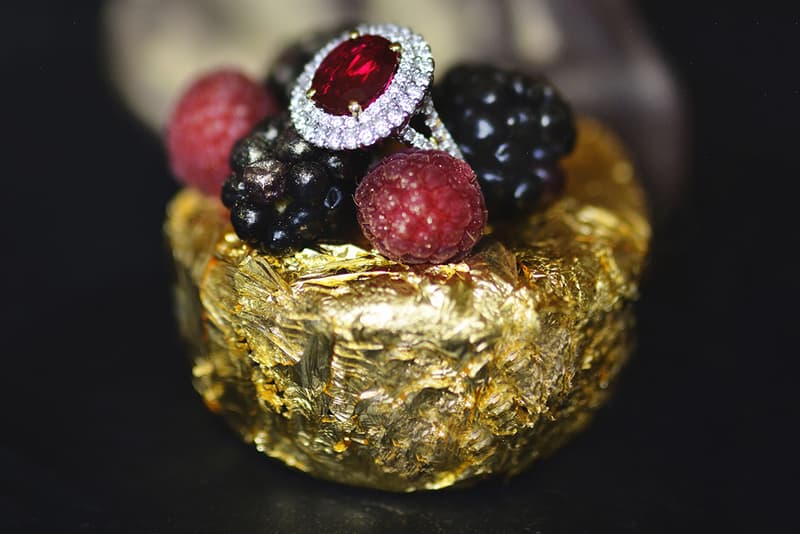 Food
If You Have $90,000 to Spare, You Can Celebrate Queen Elizabeth's Birthday With a Gold-Encrusted Cake
Rich in decadence and price.
If You Have $90,000 to Spare, You Can Celebrate Queen Elizabeth's Birthday With a Gold-Encrusted Cake
Rich in decadence and price.
This week, Queen Elizabeth celebrates her 90th birthday, and if you were wondering how one honors such an occasion, it isn't with any ordinary yellow cake. Chef Shun Li of New Orlean's European-centric Windsor Court Hotel has the answer: an opulent cake that's decadent and rich — but not just in flavor. Available for only three months, Eater describes the dessert as a "mini dark chocolate cake layered with a Cristal champagne fruit sauce made with raspberry and passion fruit, then covered in gold-covered chocolate, gold-covered strawberries, and a gold-dusted chocolate crunch." As if that's not enough, it's then encrusted in 24-karat gold and topped with an antique 3.95-carat ruby and diamond ring.
Of course, a treat like this one comes with a hefty price tag. $90,000 USD — $1,000 representing each year of the Queen's life — to be exact. Dessert doesn't get much more royal than that.
Share this article