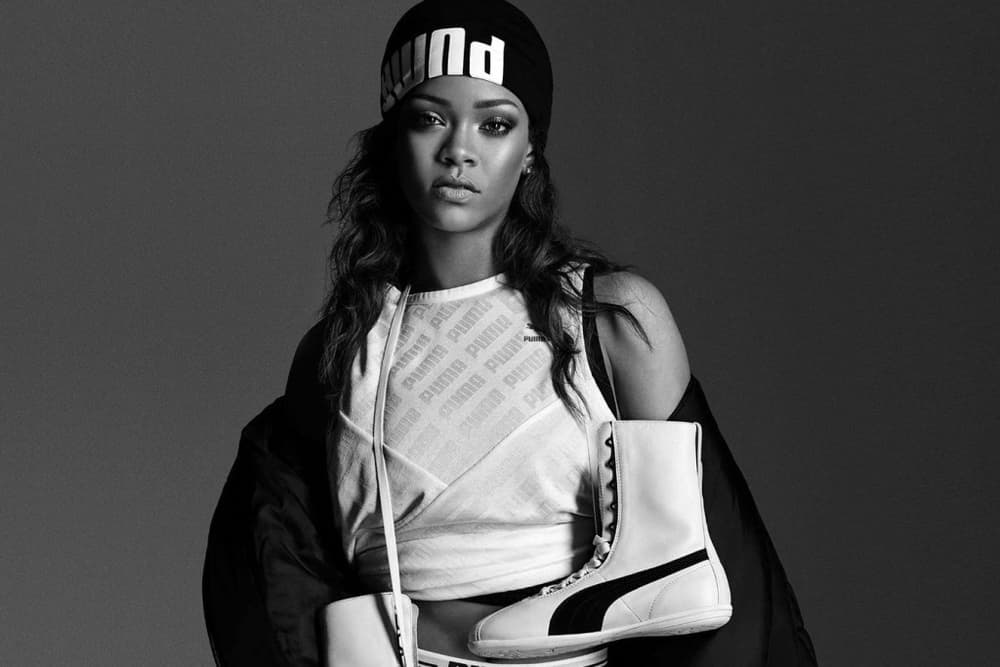 Rihanna and Kylie Jenner-Designed Shoes Boost PUMA Sales
The RiRi-Jenner effect.
PUMA reported sales of $973 million USD in quarter one, an increase of 7.3 percent. Footwear increased 8.5 percent, thanks in no small part to Rihanna and Kylie Jenner's influence. "We are especially happy to see that our sell through to consumers is improving," said CEO Bjørn Gulden. "This is especially strong in our women's business, where the launches of new products and new marketing concepts have started to show excellent results." PUMA wasn't keen to point fingers, but named creative director RiRi's New York Fashion Week Show the "highlight." "Intensified marketing activities and retail upgrades" increased operation costs 3 percent. Nonetheless, PUMA's killing it.
Share this article