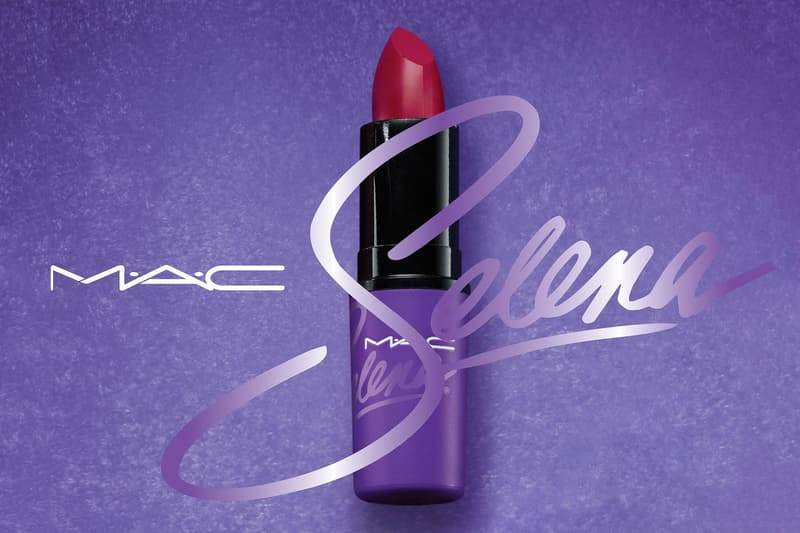 A First Look at MAC's Upcoming Selena Quintanilla Collection
In honor of Queen Selena.
Those familiar with legendary Mexican-American singer Selena Quintanilla will know that she met her demise much too early when she was tragically murdered in 1995. Although her death took place over 20 years ago, she still has an incredibly loyal and active fan base. In fact, this group is so vigorous that it was successful in convincing MAC to release a makeup collection in her honor, achieved through a Change.org petition and social media campaign executed with militaristic efficiency. First announcing last summer that a Selena collection would be released (produced in collaboration with the late icon's sister, Suzette Quintanilla), MAC has now unveiled its first image for the forthcoming collection.
The teaser shows a single red lipstick in Selena's signature shade, dubbed "Como la Flor." Selena's widower, Chris Perez, shared via Facebook, "It is an exact color match of one of Selena's… taken from her personal makeup case that she used to take on the road." Providing more details on the history of the collection, Suzette said in a press release, "I wanted the colors to be about her personally, what she wore on and offstage. She has been gone for 21 years already, and for this collaboration to happen, it's pretty much incredible. It just shows the love her fan base has even though she's gone; that her music still lives on and her legacy has grown tremendously since she's passed. It's a great honour to have M·A·C collaborate with Selena's name and her fans —€" FOR her fans." The Selena Quintanilla x MAC collection is set to drop later this year in October. Stay tuned for more details.