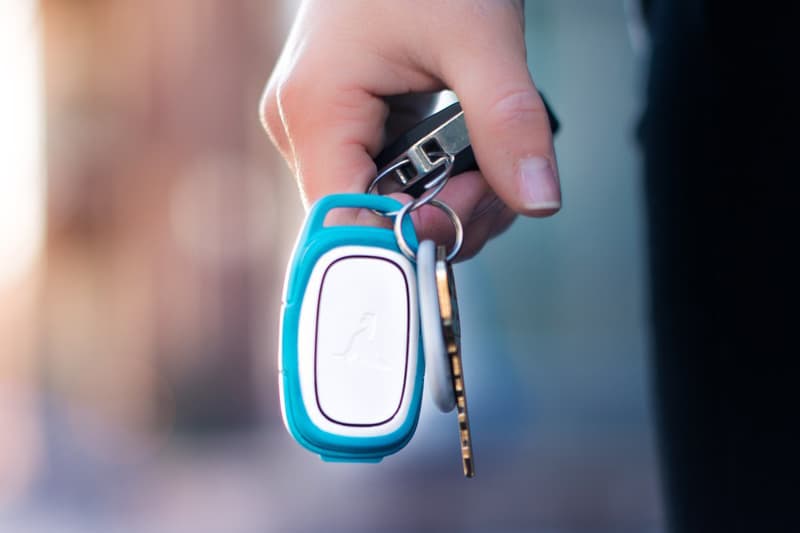 Health
Revolar Is a Small Device That Could Be Huge For Sexual Assault Prevention
It alerts friends if you're in danger, discreetly.
Revolar Is a Small Device That Could Be Huge For Sexual Assault Prevention
It alerts friends if you're in danger, discreetly.
After her sister survived two sexual assaults, Jacqueline Ros created the Revolar, a discreet wearable gadget with a distress button that sends an alert to up to five contacts. Pressed twice and it sends a yellow alert to indicate a sense of danger; three times and a red alert is sent, prompting friends to alert authorities on the user's behalf. Paired with her personal connection and studies uncovering startling statistics surrounding sexual assault — 37 percent of women said they were victims of assault or attempted assault between 14 years old and the end of their freshman year of college — the 25-year-old is hoping her invention is useful in the fight for prevention and proof of an attempted assault, but it can also be used in other unsafe situations, such as a dangerous fall. Ros tells Teen Vogue:
I think the one thing Revolar really stands for is empowerment. By empowering those who are at risk for any safety situation, we can change the outcomes and keeps those we love safe. I want young women, the LGBTQ community, and truly everyone to feel capable to live their authentic lives. Nothing should stop you from enjoying your life or exploring your city, my hope is that Revolar makes them feel braver.
Find the Revolar now at Brookstone.
Source
Photographer

Tremaine Photography