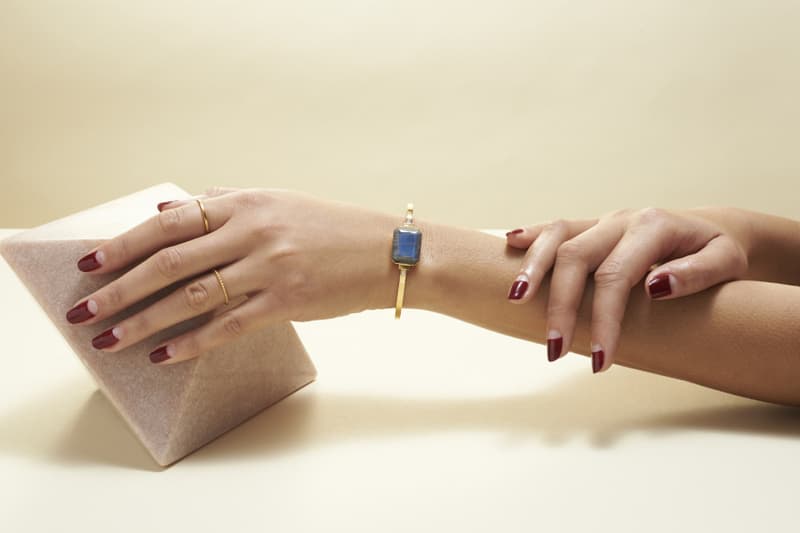 Fashion
The Latest in Wearables, A Smart Bracelet Is on Its Way
The most stylish piece of tech we've ever seen.
The Latest in Wearables, A Smart Bracelet Is on Its Way
The most stylish piece of tech we've ever seen.
Ringly was the first company to foray into wearable technology that doubles as jewelry, and now the brand has expanded its line of accessories with the introduction of smart bracelets. Just like the ring that precedes it, Ringly's new bangle will work with over 100 different iOS and Android applications by giving its wearers discreet alerts via the lit-up semi-precious stone or a vibration. The technology itself, however, has been reduced in size while still managing to have increased space and power within the chip that's stored inside the bracelet, along with a battery, accelerometer, motor and LED light. An antenna will also allow the bracelet to communicate with a phone at a range of 20 to 30 feet.
"We are using all semi precious gemstones and 18 karat gold plating, so the collection really looks like jewelry," says founder and CEO Christina Merdando d'Avignon. "The idea is to have the technology embedded into the design so that it disappears." Four styles of the bangle, from Ringly's upcoming Aeries Collection, will be available for pre-order for $195 USD (the first 1,000 bracelets will be set with a real diamond on the side) but will later retail for $279 USD.