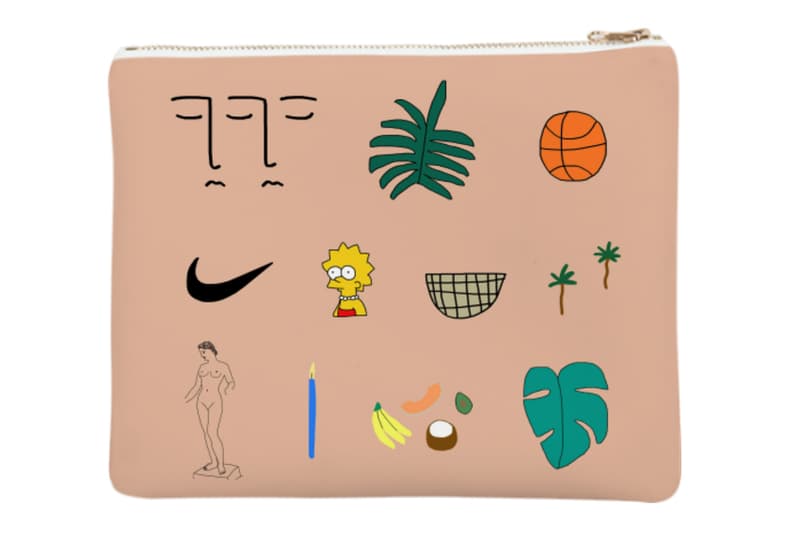 This BFGF Clutch Has Everything You Love on It
An unexpected shopping discovery.
Sometimes the best shopping finds on the Internet are those that you come across unexpectedly. Fashionista's fashion writer Maria Bobila recently came across this gem in the form of a neoprene clutch with totally random motifs on it. The clutch sports a handful of trending pop culture references such as the iconic Nike Swoosh, a Lisa Simpson icon and tropical plants among other things – perhaps the beauty of it is its carefree choice of motifs. The artist behind this is Lilian Martinez, who is half of the LA-based creative duo Ola~Onda. The clutch is sold under the art brand BFGF and its Instagram showcased the print being featured on other products such as pillows, tote bags and even bedsheets. If you'd like to get your hands on this quirky clutch too, it is now available on PAOM.com for $72 USD.