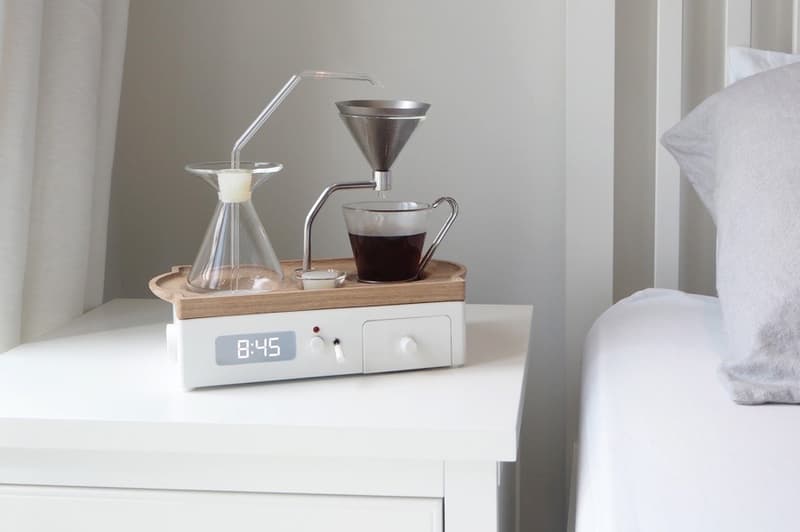 This Alarm Clock Also Makes Your Morning Coffee
Finally, the best way to start the day.
With the idea to make waking up in the morning less of a pain, British designer Joshua Renouf has made an alarm clock that also brews your morning coffee (or tea). A dream-come-true for those who need a morning caffeine jolt to start the day, the Barisieur Alarm Clock automatically heats the water and brews the coffee or tea by itself at the designated time. Constructed with a water boiling vessel, a stainless steel filter, a specially-designed milk container and a peltier cooler, the accompanying stainless steel tray base has a sealed drawer underneath to store ground coffee beans and sugar.
Currently a Kickstarter campaign, early backers can purchase the Barisieur for just £265 GBP (approximately $390 USD) and may enjoy other discounts. Shipping is expected to begin from June 2017. You can watch the video below to learn more.