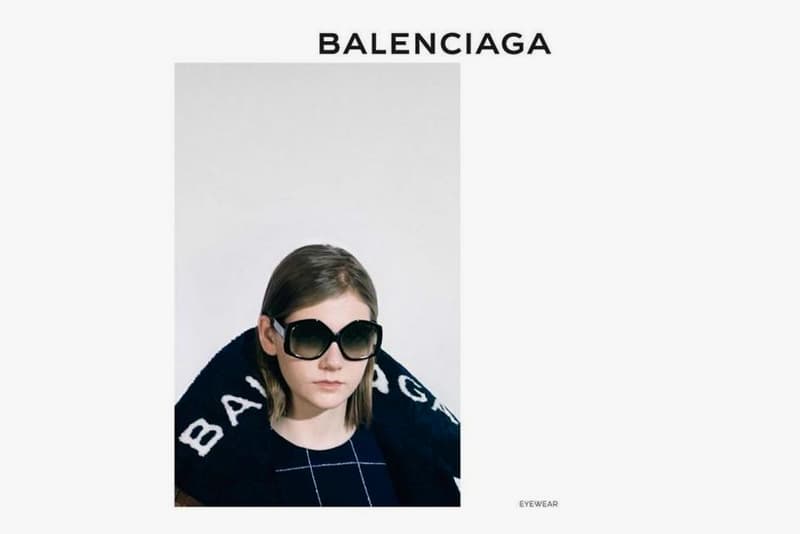 A Look at Demna Gvasalia's First Balenciaga Ad
Also featuring never-before-seen fur.
It's been a year of many major firsts for Demna Gvasalia at Balenciaga, where he took on the role of creative director back in October. March's Paris Fashion Week saw his inaugural collection for the house; in April he announced plans for its first-ever menswear show, and now May brings a campaign for Balenciaga eyewear, overseen by Gvasalia himself. Fashionista reports a collaboration with the designer's right-hand Lotta Volkova who outfitted Brooklyn-based model Marland Backus in polygonic sunglasses paired with a leather jacket with the brand's name appearing across the collar — a never-before-seen piece that's rumored to be a part of a secret pre-fall collection. Take a glimpse up above.