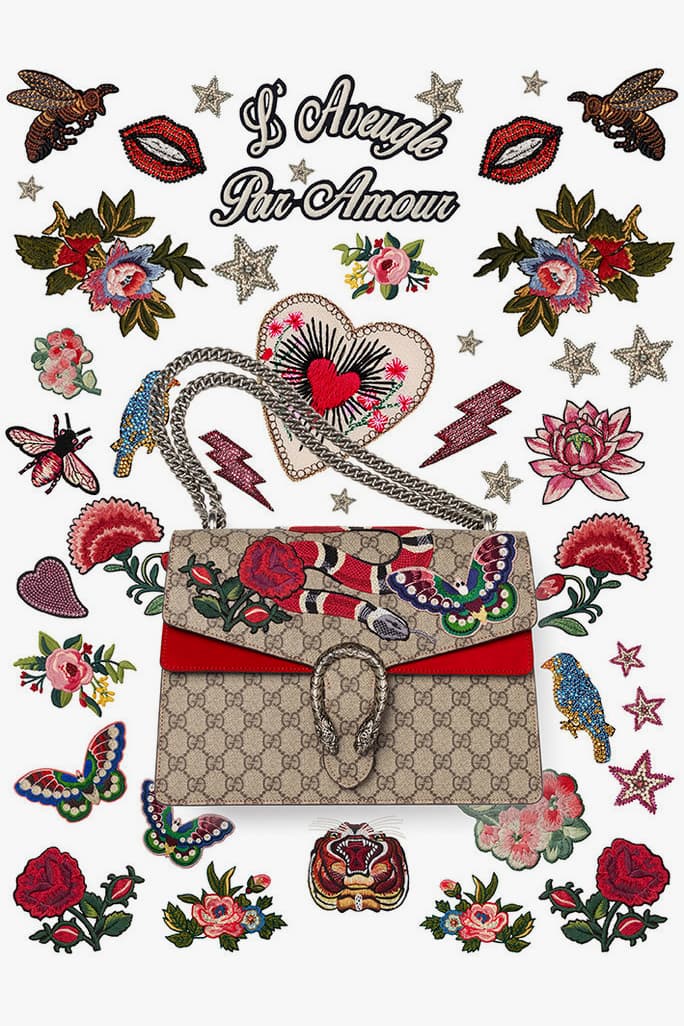 Gucci's Dionysus Purse Is Now Customizable
Patch up the handbag to your heart's content.
The Dionysus handbag first saw its debut as a part of Alessandro Michele's inaugural Gucci Fall 2015 collection, soon becoming a fashion favorite for honoring the brand's heritage with the double-G "Supreme" monogram while adding cool, contemporary embroidered patches and hand-painted florals, complete with a double tiger head-ended horseshoe closure — a tribute to the Greek goddess whom it's named after. Now, Gucci is only elevating its popularity status by offering a DIY service that allows shoppers to personalize the purse with various embroidered patches and initial monogramming, finished with Swarovski crystals if one prefers. For now, this customization is only taking place at the flagship store in Milan — just another reason to visit one of the world's most stylish cities.
Share this article