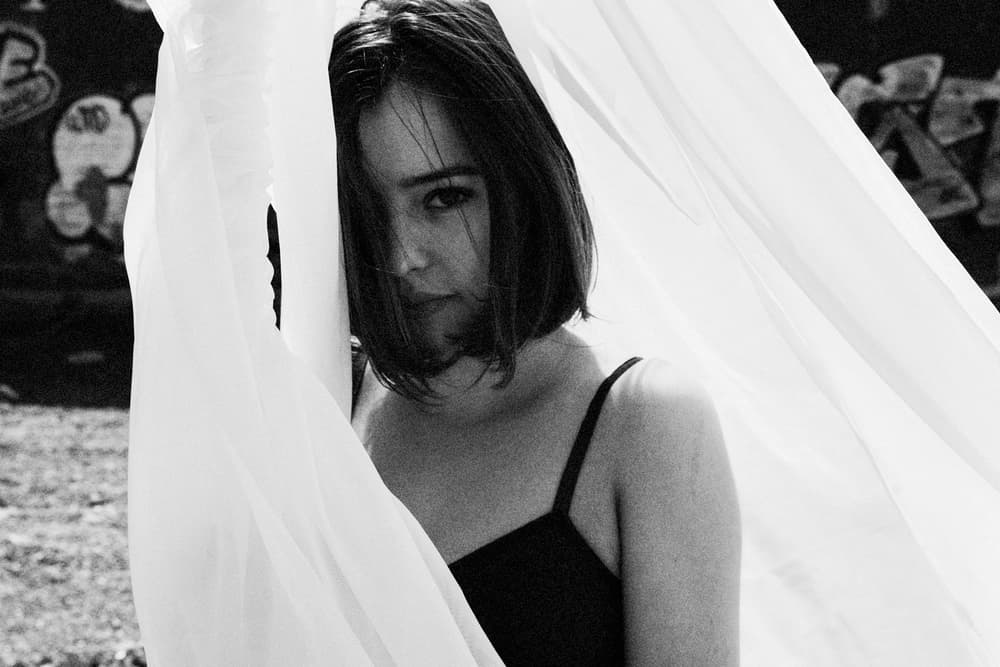 1 of 2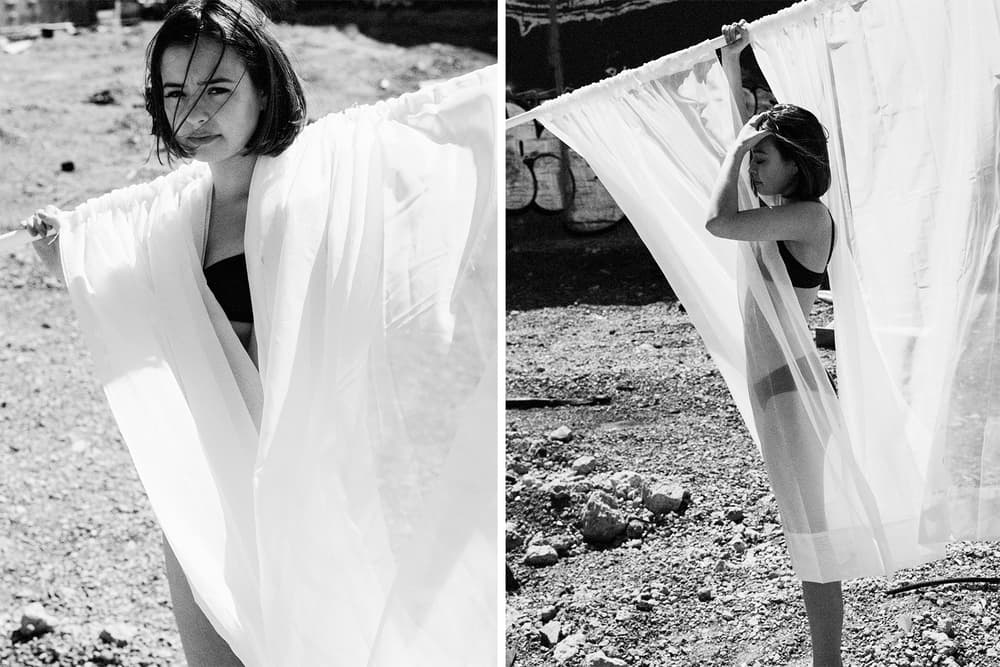 2 of 2
Culture
Eileen Kelly Is Changing Youth Culture One Discussion at a Time
The all-around creative chats with us about the launch of her new online platform, KillerAndASweetThang.com
Eileen Kelly Is Changing Youth Culture One Discussion at a Time
The all-around creative chats with us about the launch of her new online platform, KillerAndASweetThang.com
Eileen Kelly isn't afraid to talk about the tough stuff. Candidly voicing her opinions on love, sex and gender, it is a rare joy to witness a discourse as raw and sincere as the one that Eileen is starting. Recognized among the digital youth as one of today's most influential tastemakers, the New York-based creative is definitely a force to be reckoned with. Mature beyond her years, the 20-year-old recently launched an online community named after her well-recognized social media handle: KillerAndASweetThang.com. Describing it as "a safe environment for people to come if they have questions or just need a friend," the platform integrates the camaraderie of a collective into engrossing content that covers a wide range of "real life" topics.
In a way, Eileen Kelly has created an all-encompassing guide to growing up. Although the process has been difficult, she is very forthcoming about the fact that she lost her mother at a young age. As a result, she has had to figure out a lot of things on her own and to deal with the emotional rollercoaster of entering adulthood. Recognizing that many young girls are going and have gone through the same journey, Killer And A Sweet Thang thus becomes a place of insight and dialogue, where it is all about full support and zero judgement. We recently caught up with Eileen to chat about growing up in the digital age, sharing her life as an open book on the Internet, getting personal with both friends and strangers, and more. Check out the full conversation below and the editorial shot by Oliver McAvoy. Included in the photo set are pieces from Wolford, Capezio, Araks, Detacher and vintage Levi's.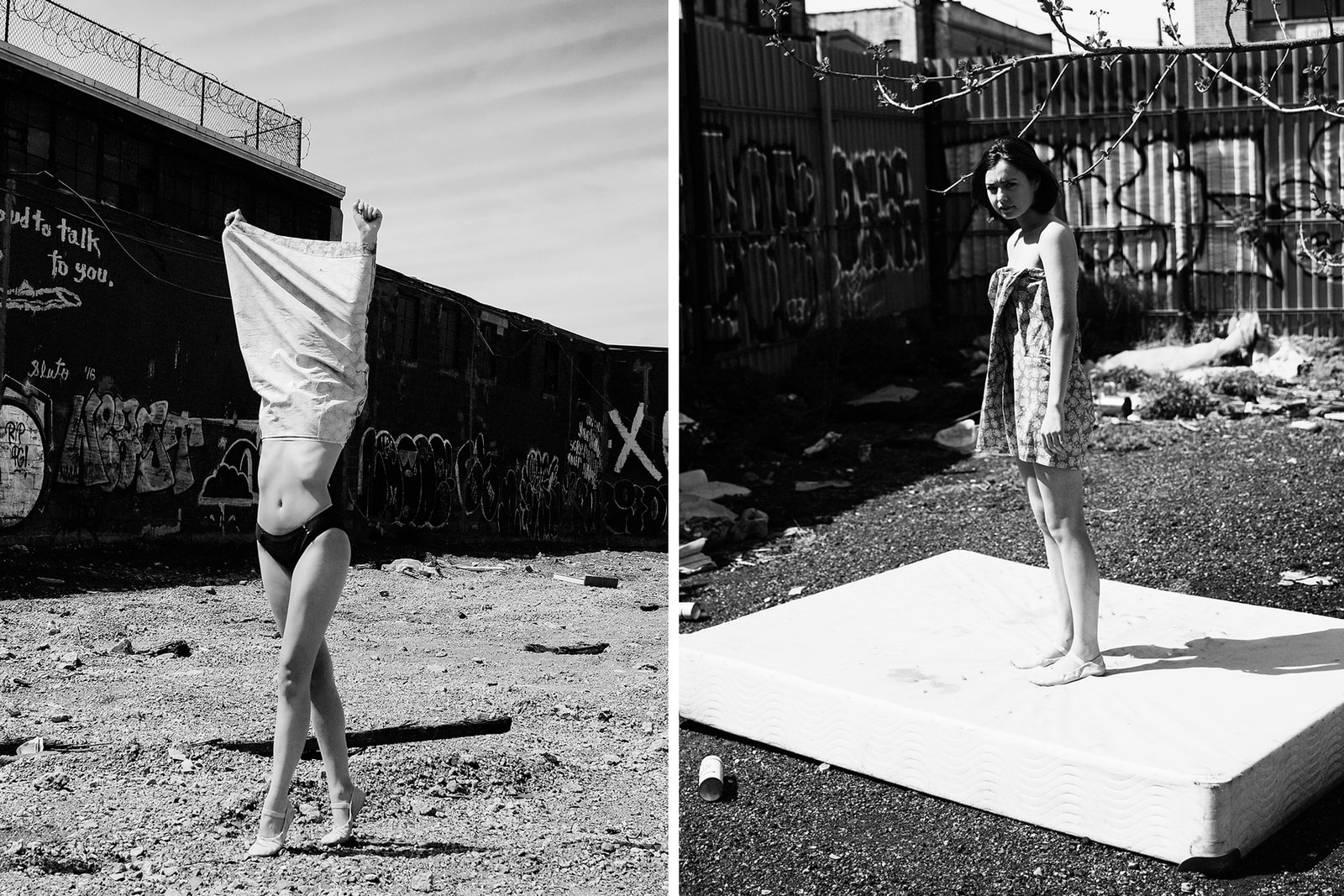 How is your site different from other lifestyle blogs?
I'm not trying to tell anyone how to live their life. I'm just sharing how I live mine, what's been good and bad and above all, what I've learned. I do this to help young people not make the same mistakes that I did.
What is the most important thing you hope to achieve with your new site?
I'd like to create a community where talk [sic] about sex and real life issues is fostered: a safe environment for people to come if they have questions or just need a friend.
How has growing up in the digital age affected your way of thinking? What about how you interact with others?
It has definitely changed a lot. I mean, I don't know who I'd be without it – it's had that big of an effect. I'm definitely a homebody, but the digital age affords me the luxury of having meaningful interactions with people from all over the world — all from my own home! Through online research, the digital age has also shown me the extreme gaps in our nation's educational system. And as a result, I want to use social media and technology to create positive change.
In your experience, what are the most negative aspects of social media?
Comparison! I was talking about this with a friend the other day: Because of social media, every person who is doing "something" or is "successful" is getting thrown in your face 24/7. And so it becomes easy to feel like you aren't doing enough. In reality, these influencers are only a fraction of one percent of youth in America — let alone the whole world. I also think the media has a really negative effect on young people's self-esteems. I can't imagine what it's like growing up with all this technology these days, not having known what life was like before. In some sense, none of it is real life. Now, don't get me wrong, I use it, too, and it certainly does have its up-side, but it is proven to lower our attention spans and our self-esteems. We are changing fast. I'm doing my best to keep up, but I know that sometimes slowing down is what's needed.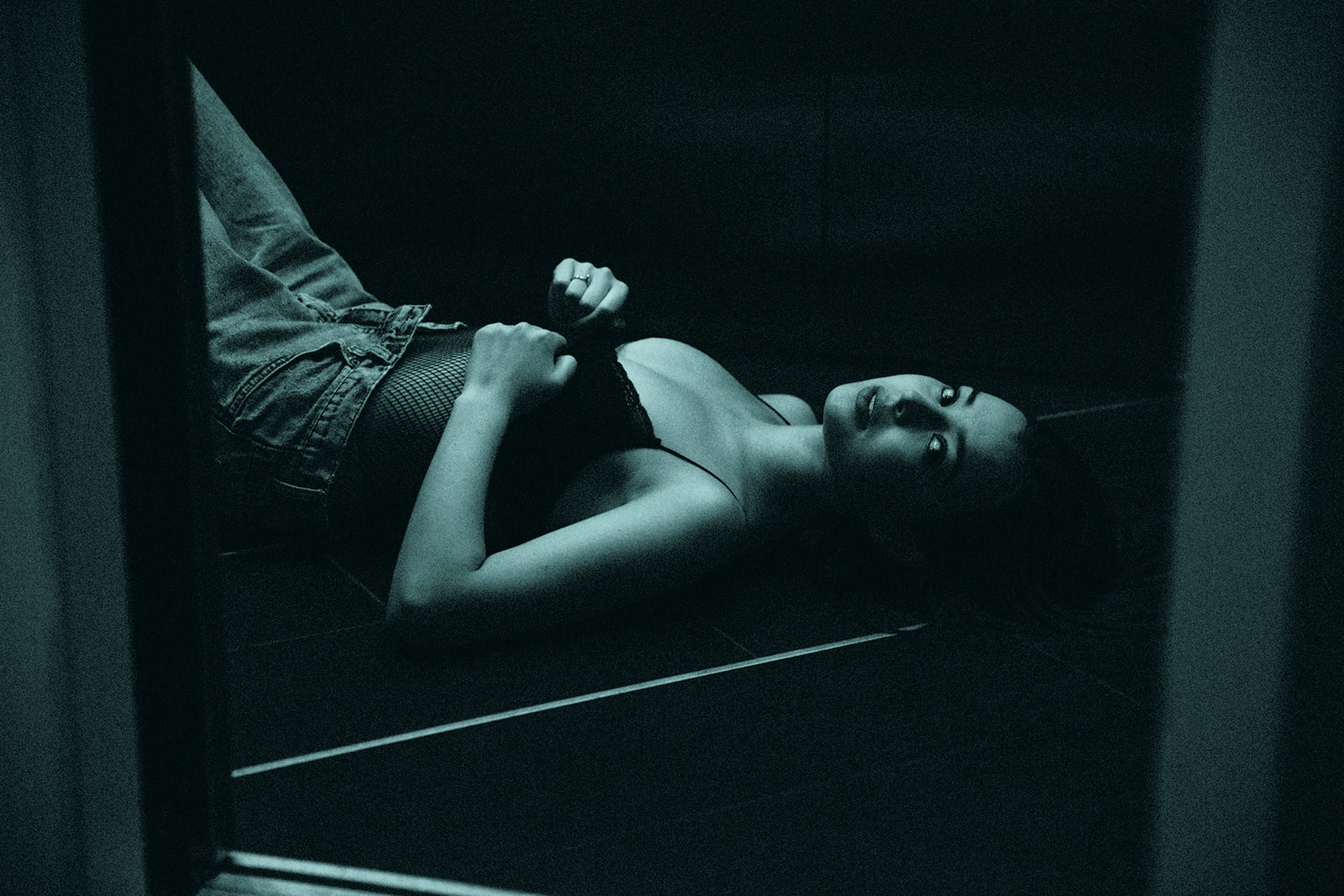 Which topics are the most difficult for you to talk about? Which do you think are the most difficult for people to read/digest?
Talking about sex is easy for me. I think the topics that are hardest for me are the ones that are deeply personal. I wrote a piece on my mom the other day (who passed away when I was young) and that's been the hardest post so far — it took me a while to even put it up. As for the hardest for people to digest, my goal is none of them! I'm sure some of it can be challenging because I'm touching on subjects the media doesn't normally talk about but my goal, ultimately, is to facilitate conversation. I trust people know that about my site.
How do both your personal and professional/educational background inform the way you approach love, sex and women-centric issues?
My approach for love, sex and feminism comes from a personal background. I studied gender studies in college for two years, but even if I had a medical degree and was an OB/GYN it wouldn't necessarily mean I'd love or care about what I do. I live and breathe what I do. I think sometimes my friends think it's crazy how much I care about this subject, but I just can't help it. I think it has to do growing up without a mom and going to Catholic school. There weren't a lot of answers for me when I was growing up, and so I had to figure a lot of this out on my own. I'm really obsessed with youth for this reason. I think the time of moving towards adulthood is really special and so important. You're hormonal, you don't want to go to your parents, yet you're going through so many changes, both emotionally and physically. Middle school and high school were a pretty dark period for me: I had recurring bouts with depression, being a teen girl in an urban area without someone to talk to about my body and boys. Essentially, I created this whole thing for my younger self: it's everything I wish I had when I was sixteen.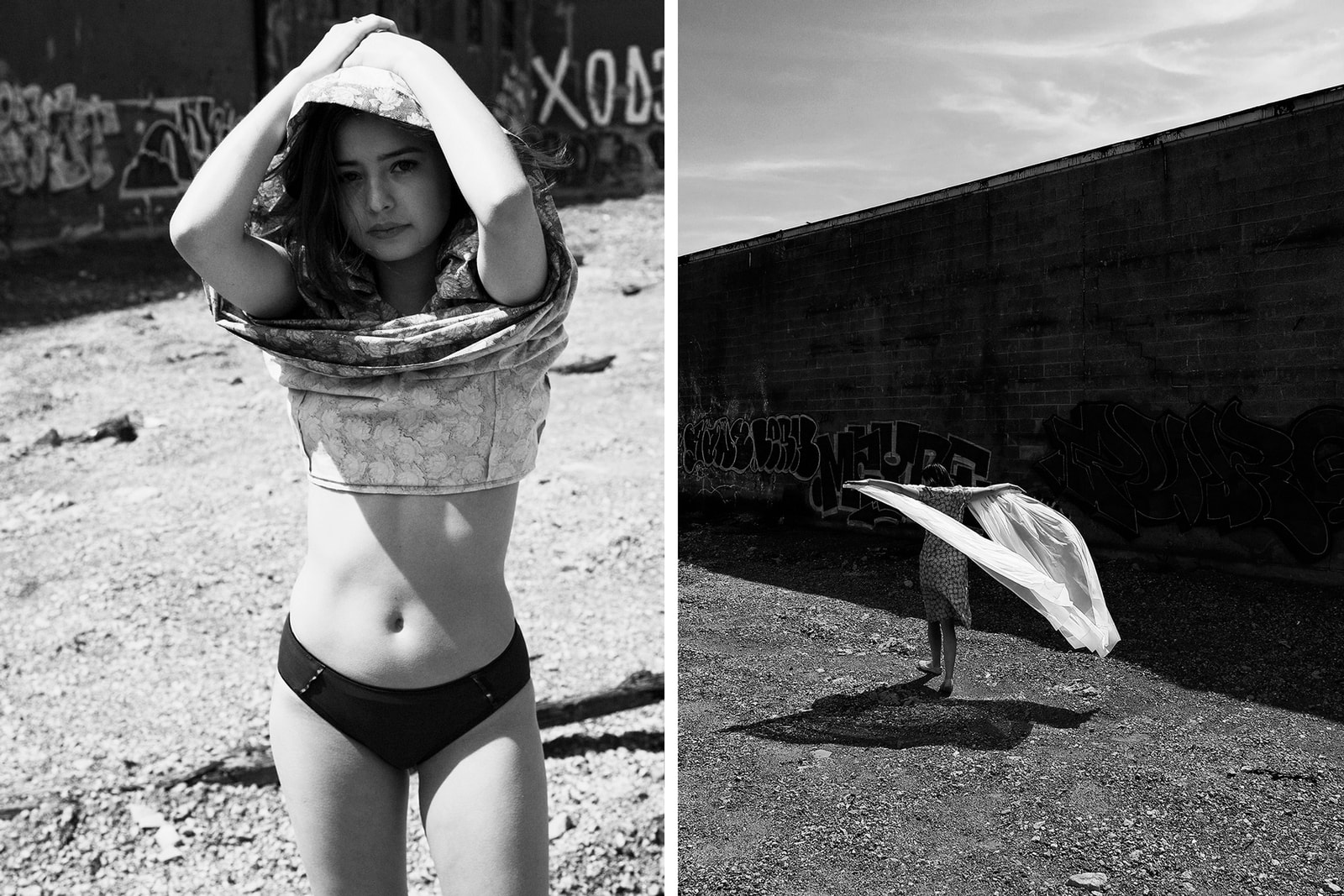 Your site is pretty personal and reveals a lot of aspects of your personal life. How did you come to terms with revealing such intimate details about yourself?
When you start a blog, there's the whole thing of "how much do I share?" And at what point does it become oversharing? I've definitely had some moments of wondering if I'm being too open — usually because I was scared of the repercussions. But, I also think that's what makes my site unique: I'm pushing myself to be open and brave and to talk about things I wouldn't normally talk about because, once again, I want to facilitate open and honest dialog about sex and other topics. And if I can't be open and honest with myself and others, why should I expect my readers to be?
Your philosophy towards health is very natural and holistic. For those who are unfamiliar with this approach, can you tell us more about what this process means? How does it tie into your everyday life?
It's basically the philosophy that health and healing come from within. And that your external appearance is largely a reflection of your inner health. I'm a big believer that your health starts from within. In fact, 70% of your immune system exists within your digestive tract. So what you eat and drink directly affects how your body is doing and your health, in general. It's also about treating the root cause of illnesses or issues, rather than just medicating the symptoms. I would say I'm very aware of this way of living, but I don't practice it on the daily. I eat what I want, but whenever I am having any flair-ups or illnesses of any kind, I change my diet before anything else, and I use homeopathy or natural medications to get better. This is a big one in regards to my skincare, too! Your skin is your largest organ, and its condition is usually a reflection of any issues you're having inside.
What is one piece of advice you would give to your younger self?
Everything is going to work out: just keep pushing! <3
Photographer

Oliver Mcavoy/Hypebae
Stylist

Kristina Koelle
Photography Assistant

Gilbane Peck
---
Share this article