Music
We Are Joining Elliphant's Revolution and You Should Too
Working with the likes of Skrillex, Diplo and MØ, the Swedish singer is just taking it one day at a time.
We Are Joining Elliphant's Revolution and You Should Too
Working with the likes of Skrillex, Diplo and MØ, the Swedish singer is just taking it one day at a time.
Ellinor Miranda Salome Olovsdotter, better known by her stage name Elliphant, is one of the most liberated individuals I've ever spoken to. She expresses herself freely and is jarringly candid about her career, her aspirations and failings, her past and future, her philosophy on life. Everything. Having worked with the likes of Skrillex, Diplo and MØ, the Stockholm-native is known for her raspy dancehall vocals and revolution-inducing lyrics (you might recognize her track "Revolucion" in VICELAND's electrifying announcement video). Onstage, she is fearless. As if possessed by some sort of Swedish reincarnation of Delacroix's Liberty, Elliphant seems to motivate the masses with her free-spirited nature and undeniable charisma.
The songstress is also refreshingly frank about her shortcomings. She realizes the sort of artist that today's industry calls for and she is forthright about how she struggles to relate to these ideas of categorization. For her, everything has been organic. Approaching each day one at a time, taking into account the immediate world around her at this very moment, Elliphant just wants to express herself in the truest way possible. As we discuss her new album Living Life Golden and the creative process that fueled it, we are catapulted into a range of other topics that are ever so slightly tinged with philosophical musings. In the end, I get a closer look at one of today's most empowering musicians, truly unwavering in her sense of self. Read the full conversation below.
1 of 3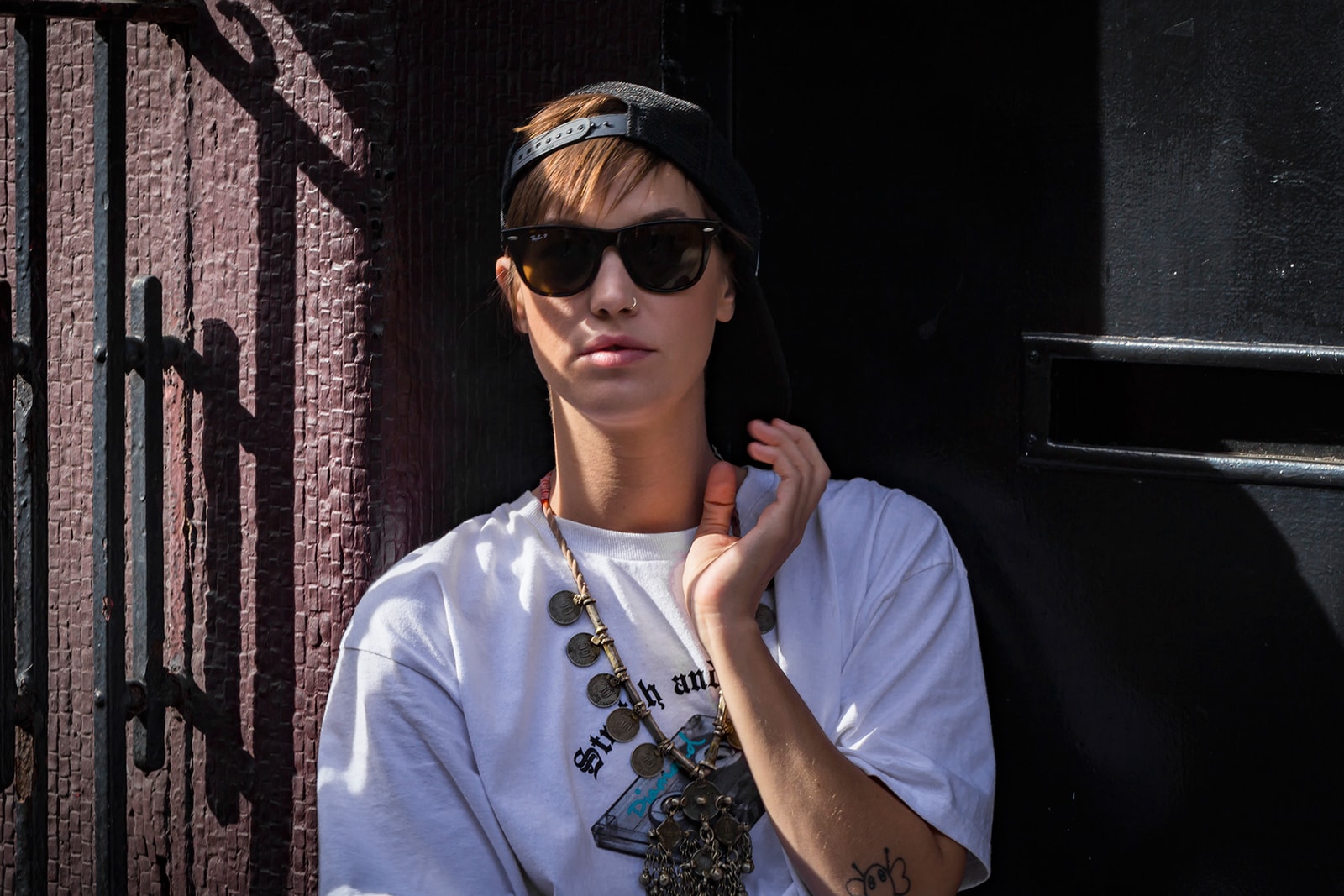 2 of 3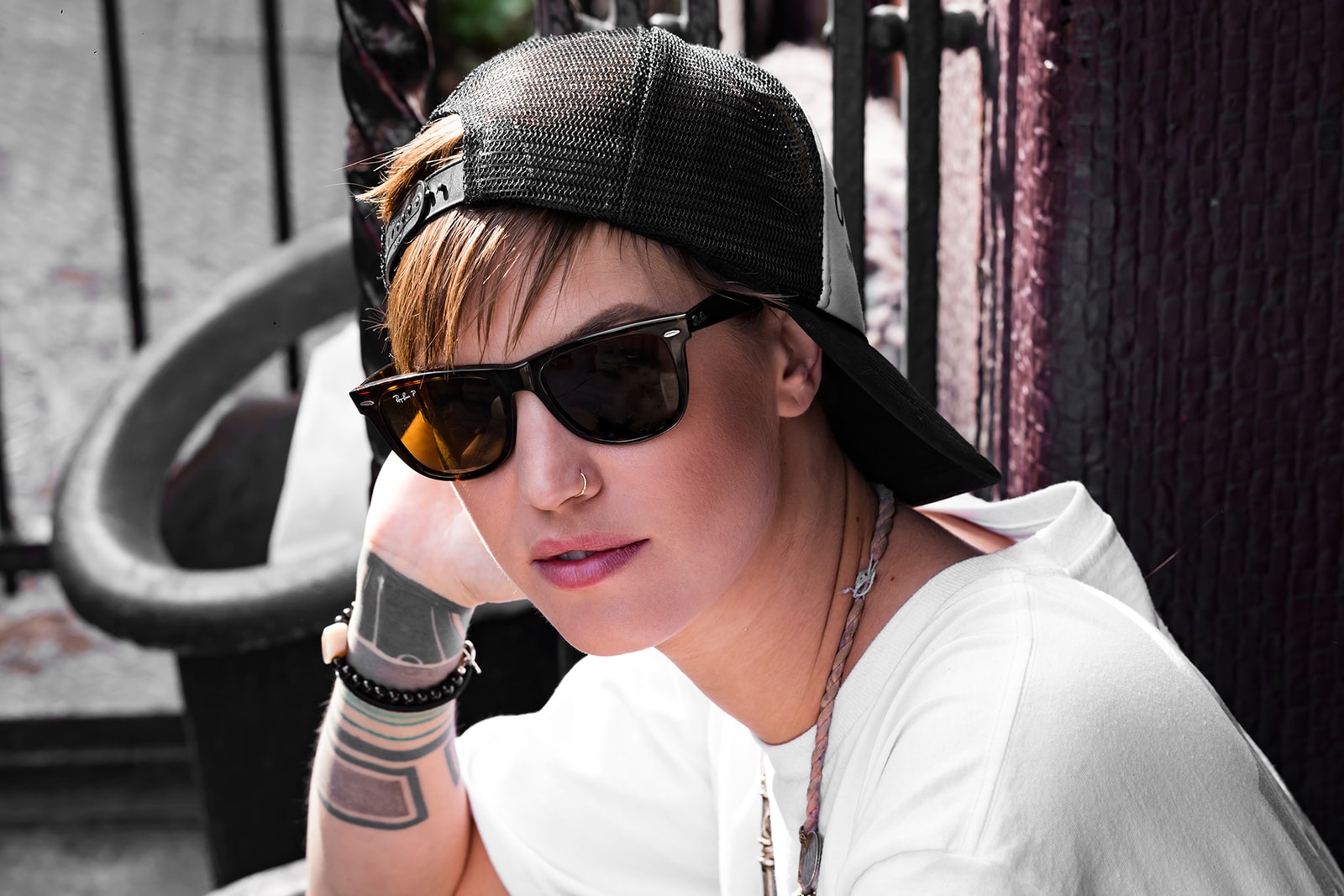 3 of 3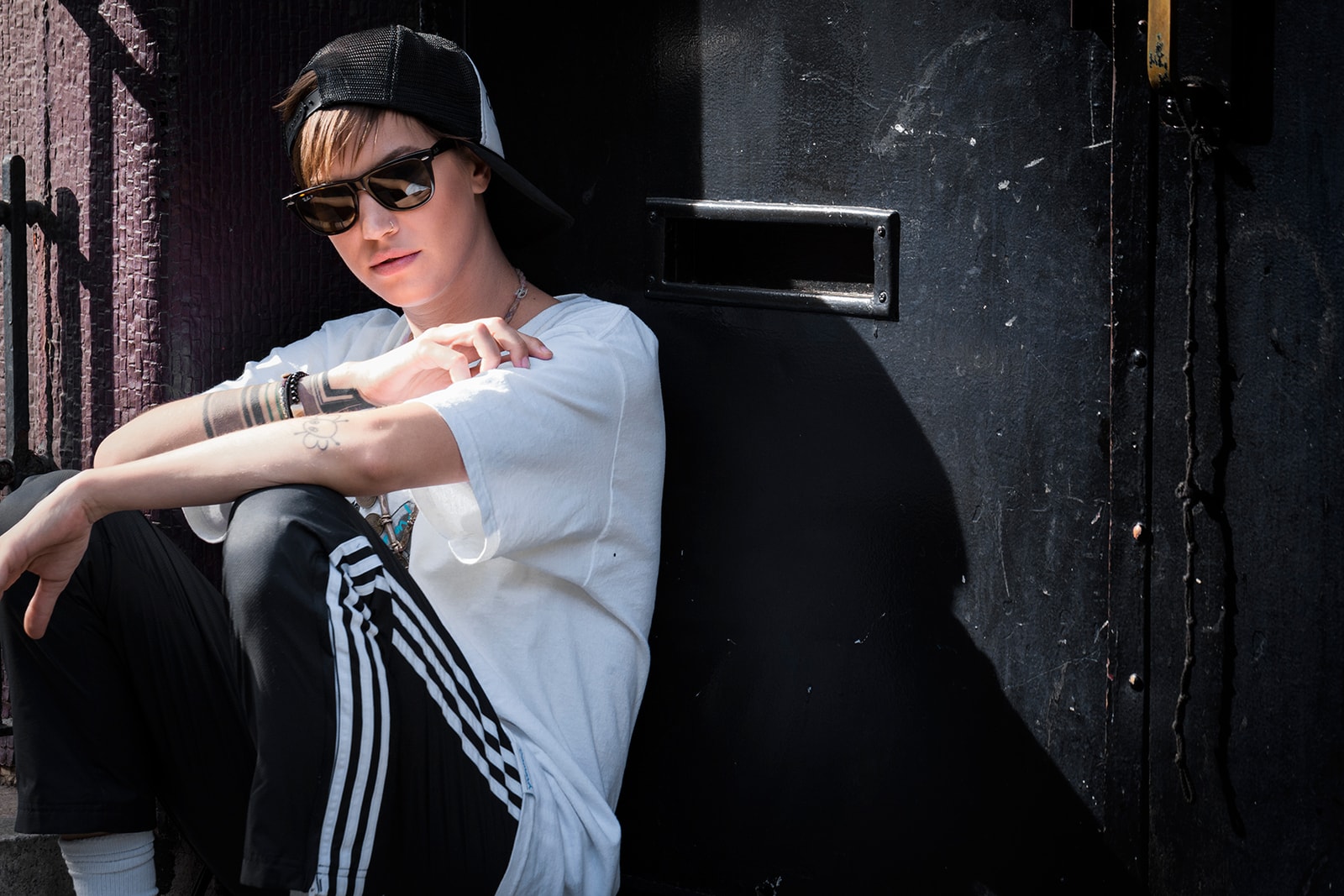 Your new album is titled Living Life Golden. What does living life golden mean to you?
It's the title of one of my favorite songs on the album. I just thought it had a really good flow on the tongue – it almost sounds like something you've heard before, looking for the golden heart. People searching for the golden heart in life, not the golden money. It's just a vibe for me.
What would you say is the overarching theme of your new album?
Sometimes I feel like I don't have much in my head besides fire and life and love. It's not a political place, but it's maybe a little provocative. The theme of the album is more of a color – it's not so much dark or lazery or blue, it's more orange and feels like a daytime album. It poses some very universal questions like, "What is the meaning of life?" Or "Am I ready for love?" Just very basic things.
What is that big fluffy thing on the cover art?
I had this really cool opportunity to create a character that would be like a mascot for this album – I've met some amazing people who helped me to create him. It's nothing that I was really thinking about, it's just something that happened on the road. He's just with me and he's a really cool dude. Maybe it also symbolizes that I don't feel lonely in this project, even if I'm feeling very exposed. But it is me, I am Elliphant. There is a vibe over Elliphant, in general, that is not just one person. For me, the bigger experience is the crew factor. The feeling of having people around you that are working for the same thing. I don't feel like I owe this project to myself – it's something from a lot of people and a lot of love. So I think it symbolizes that a little bit.
You have to express yourself truthfully as a woman, and you need to live the revolution of being the first women in history who are actually free and can do something with their lives.
You've been working for years with both Skrillex and Major Lazer/Diplo and I've always felt that your voice works perfectly with their mix of dancehall and trap. What is the secret to success for a longstanding collaborative relationship such as the one you guys have?
I think it can be very different for different people but for me and for people spirited the way I am, I feel like it's been very natural and organic in the way that it's growing. Me and MØ, and me and Skrillex's relationship is very much based on friendship. The music is what connected us but we are also very good friends. For me, I didn't do anything special – I've just been very open with everything and when a project came, I let go of absolutely everything. I never said no to anything. I just said yes, yes, yes and put myself out there. And if you do that enough, you will find some people that you connect with on another level. I didn't really look for anything or take any special roads.
Everything has been very organic and super natural how it's been growing out, with this whole Elliphant thing. There's never been a plan around it. And I actually think this could be a good tip in itself, maybe a difficult one to follow, but just be yourself and work with the people that you feel good about. Maybe even when you don't feel 100% like it's the right sound for you or the right people, you'd be surprised sometimes. If I would have just followed my own music vision, I probably wouldn't have done so much music at this point because I just want to make weird trip-hop music and no one would've wanted to make that either [laughs]. I've just been jumping on everything and I have been so blessed from that. I'm not being pretentious or having too high ideas of myself – I just did everything. As soon as you meet someone that you really like right off the bat, it's just going to be history.
1 of 3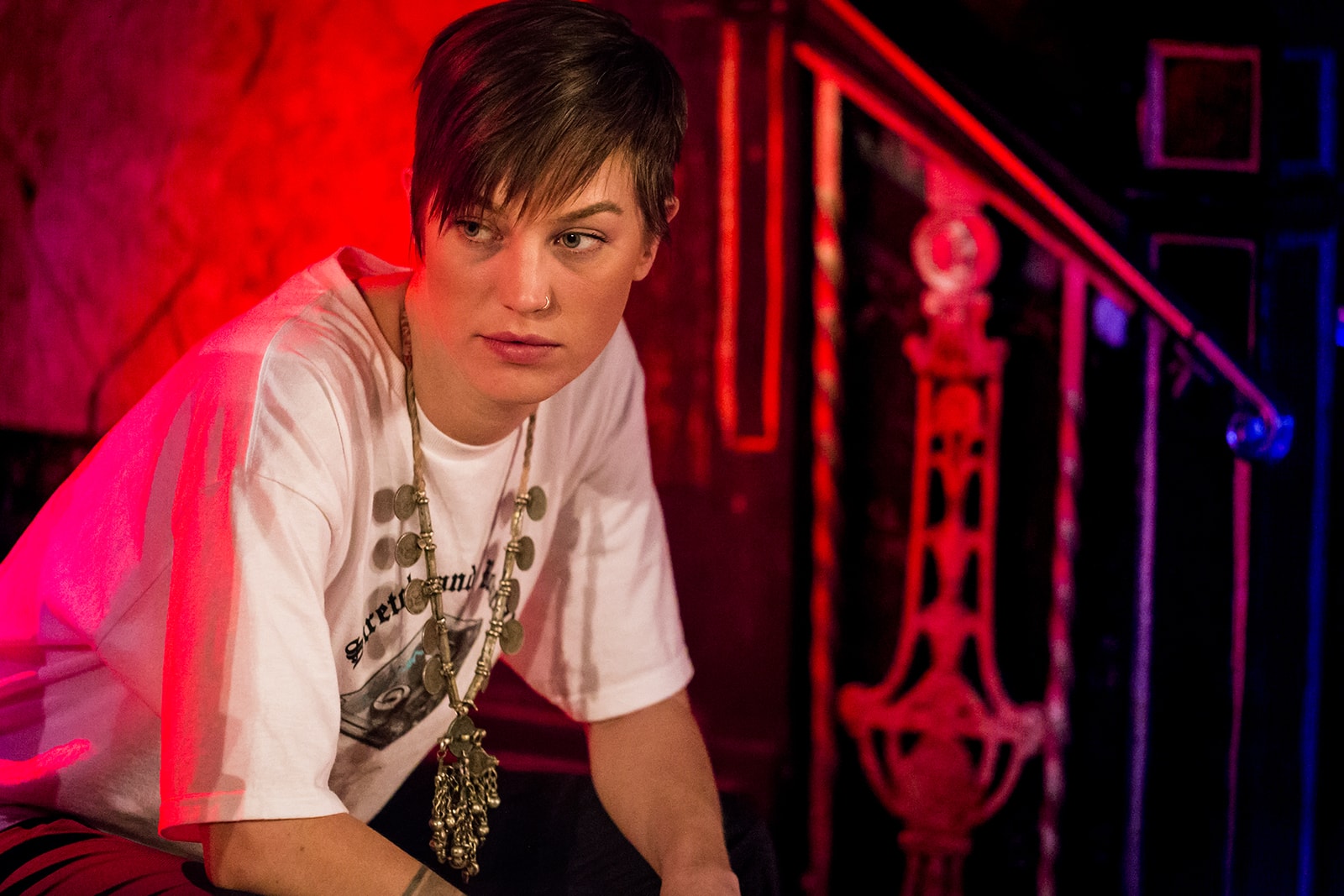 2 of 3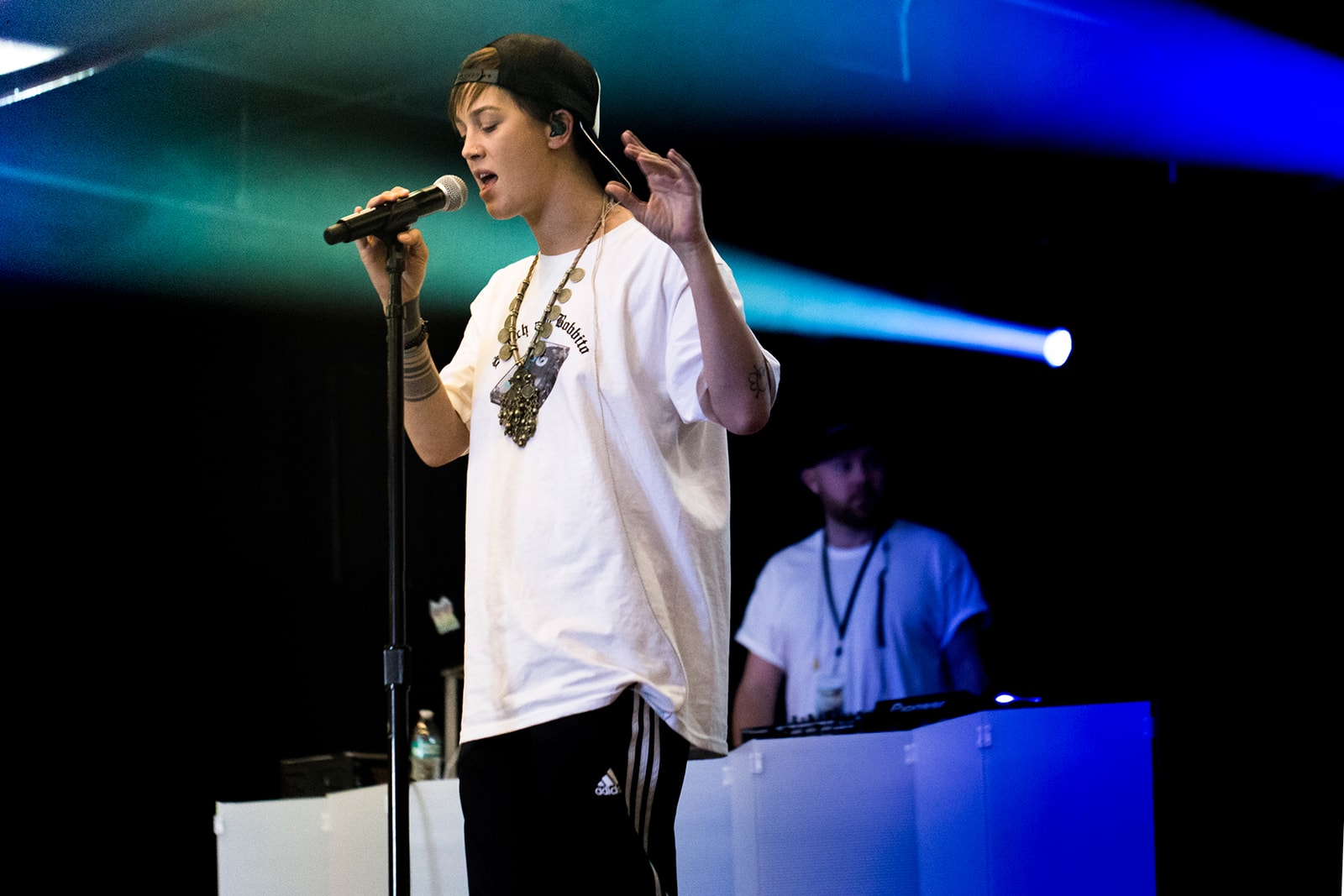 3 of 3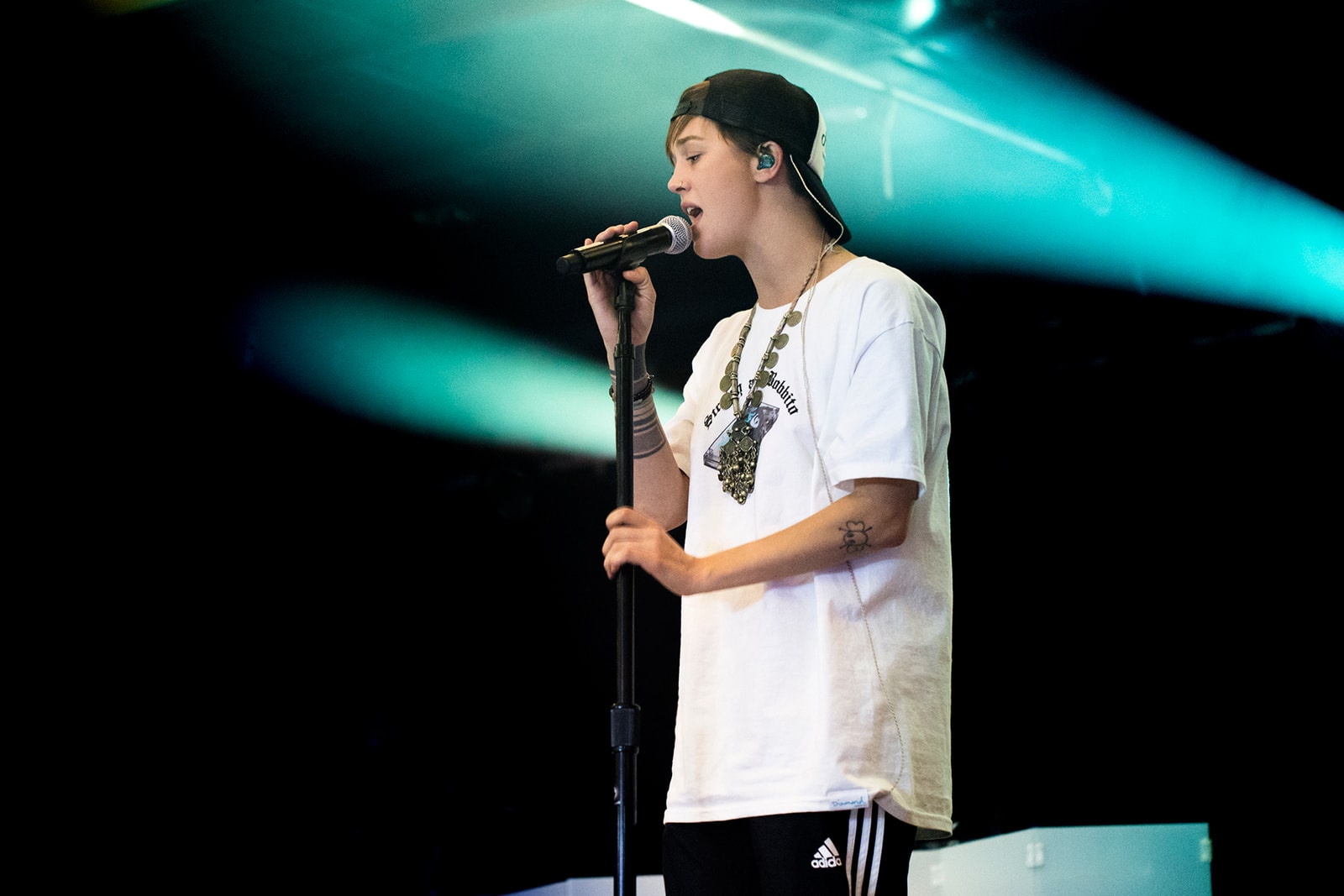 Your music videos are pretty fearless and sometimes a little crass ("One More" and "Step Down"), but it's refreshing to see that in a female artist. Do you ever pressured to be more restrained because you are a female artist?
No, I don't think about that so much. That has to do with how you raise yourself – I'm raised by a single mom and she played with the feminine side a lot but she was also a very reckless type of human being. I just never had any struggle with myself in the whole "woman thing." The only thing that I find hard is when I want to do more. I have these great ideas with art and music, that I can make change. There is so much stress and so much to do all the time, you don't really get a chance to show this full picture of who you want to be and be as a woman. But for me, I never sat down and thought about how my expression was going to be.
The first time I made a video, the first time I was in front of a camera…I don't know what happened to me. I had no shame. I just took my clothes off without thinking and actually, it was very liberating. It was almost like I saw things through two perspectives – I saw the things through the camera while I was doing it, and I then I see it from my side. I just really enjoy expressing myself with all that sexual superpower that women have. I feel so free as a woman and a big responsibility for me is just to really express that freedom. You don't have to write articles and put yourself out there and have sex in libraries, but you have to express yourself truthfully as a woman and you need to live the revolution of being the first women in history who are actually free and can do something with their lives. For real. And that's something that I'm thinking about all the time. I have this weird bravery that is just a natural thing that I'm born with and I need to just use it. And that's pressure, that's real big pressure.
Do you think there's a notable difference being a performer in Sweden versus the United States?
I started off my career in Sweden but I wouldn't say that it's actually bloomed here at all. I realized that when I did a show in Sweden the other day and I couldn't stop speaking English on stage – it was just so normal to me to be somewhere else other than Sweden. I just looked like a fool up there. Mixing Swedish and English, people hate that shit. I'm always the same but I feel like in Sweden, people are kind of looking at you through [the side of a lens]. But maybe that's just in my head. Even before Elliphant, I feel like traveling has always been a big mission for me. I never felt [bad] about not knowing the language. I always thought I could express myself to so many different cultures and I just felt more free.
I don't want to have a perfect act, but you do need to put a lot of yourself into it for it to mean something to anybody.
As a performer, do you feel that Ellinor and Elliphant are the same? Or are they separate?
I think it's a little separate. It's also hard to 100% understand what other people see when they see me. I always like to wear baggy menswear and style Elliphant according to how I want to express myself. It's very similar to Elli, to me, but I'm also feeling that I have a lot of integrity because otherwise, I would have just called myself Elli. It was something that I tried out, the same way that I tried out photography or oil painting, and now I'm trying out music. I'm not going to sell my soul, I'm going to keep my integrity. If it's not me, it's a place where I can be very expressive and try things. I don't want to have a perfect act but you do need to put a lot of yourself into it for it to mean something to anybody. I think Elliphant is more of a friendly persona and people who are inspired by Elliphant see a humanity and reality, and that's my mission. To keep it real but still stay in my zone.
Your music is hard to describe at times and crosses a lot of genre boundaries. How do you push yourself in terms of going against the grain?
I can't take pride for that in the way that you put it. I don't try everything, I just do whatever happens to be in front of me. I don't have an idea, really – I never had music dreams. I never had a plan for it. So whatever comes my way and when I enjoy something, I just do it. I haven't found any genre of music that I feel more connected to than another one. It's just a reflection of who I am as a person. I'm a Libra and I'm constantly in the middle – I see the positive and negative aspects of everything. I really don't want to put it out there like I'm looking for anything because I don't. I just do whatever comes my way and that's what I want to represent with provocative pop music.
What drives you? Makes you feel confident?
It's the fact that I'm a person on earth flying around in space. I feel very strong when I realize there's no point in anything [laughs]. I find my peace in space and how all this bullshit and all this Instagram and Twitter, fucking radio, TV, fashion, all of this…it's just what we do to amuse ourselves in this realm, in this body. I find a lot of strength in the fact that I'm a living energy and that I'm just blessed with this body at this point. I will make mistakes and every time I feel bad, like if I drink too much or act stupid or have a bad performance or a boy tells me he doesn't love me or fucking whatever, that's the only thing that works for me. I just need to remember I'm alright, flying in space.
Photographer

Maggie Waller/HYPEBAE