Emily Oberg's First 'Sporty & Rich' Magazine Proves Print Isn't Dead
Oberg conquers the printed page and gives HYPEBAE an exclusive sneak peek.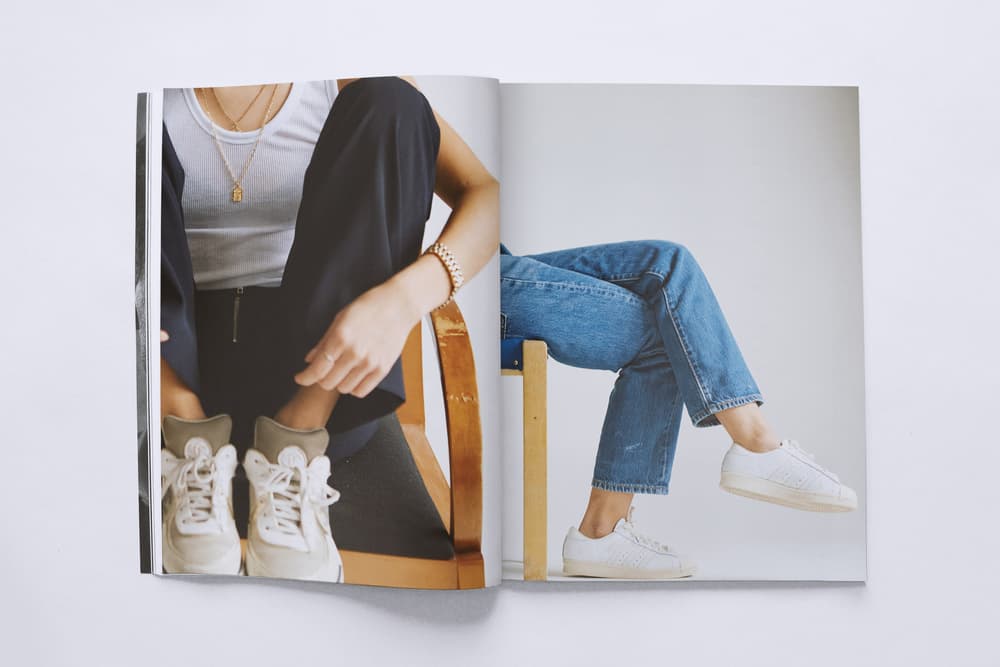 Emily Oberg's name is synonymous with streetwear culture and her robust digital presence is 160K followers — and growing. The Calgary-born native's legion of Instagram devotees and Internet notoriety among sneakerheads is no coincidence — with her low-key looks and love of kicks, this sweatshirt aficionado's managed to curate an online brand of her own. Her 9-to-5 editorial producer gig aside, the DJ-cum-model also owns Sporty & Rich. It's brand Oberg sold in sweatshirts and crewnecks: "more than an overall look, it's also a lifestyle."
Now Emily presents her inaugural Sporty and Rich magazine to HYPEBAE ahead of its launch on May 25. In the age of digital media it's an unprecedented route to go print (cue print is dead conversations) but her 70-something paged zine — all original content — is a publication with intention. "I wanted something tangible, I wanted to be in people's spaces," she confessed. We're with her on that aka renew your relationship with the physical. Check out our conversation with Emily below and catch an exclusive look inside Sporty & Rich above and below.
1 of 3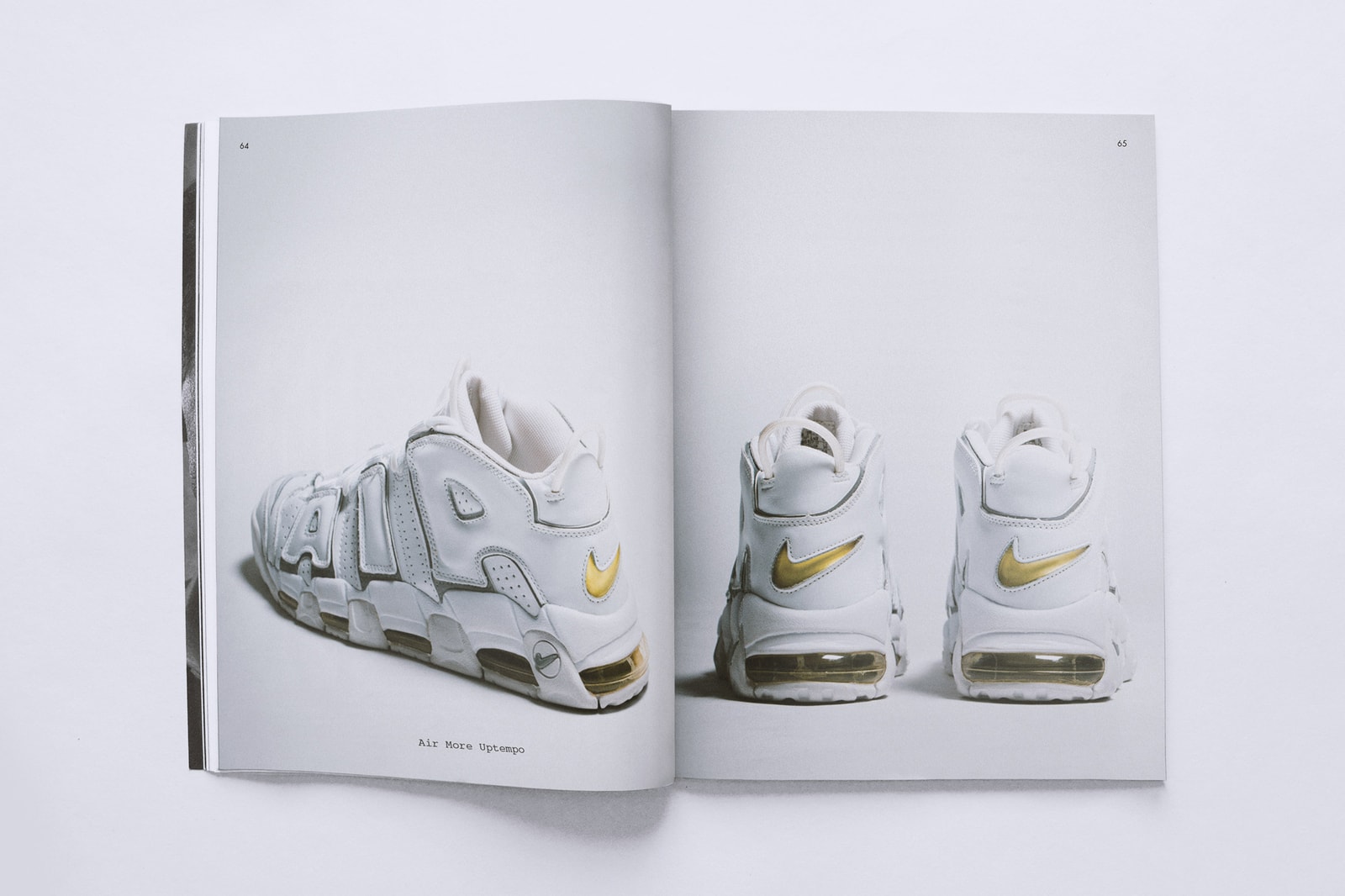 2 of 3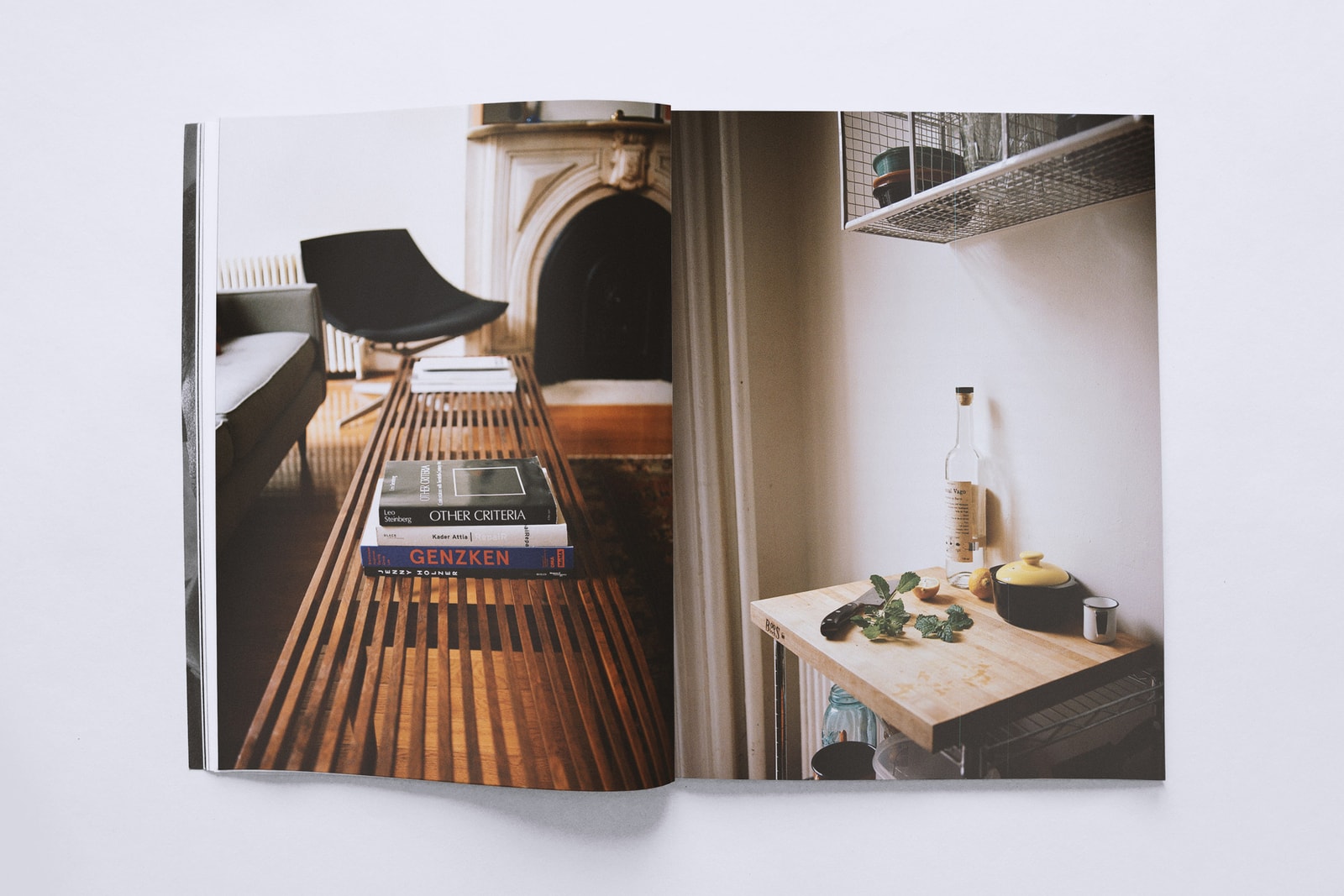 3 of 3
Tell us about the Sporty & Rich brand. How is it an extension of Emily Oberg? 
Sporty & Rich was always just a way to describe my aesthetic and the combination of sportswear and luxury, a trend that we've seen rise to popularity within the past couple of years. But asides from just an overall look, it's also a lifestyle. I like to live my life with a balance of hard work and leisure, like having a rigorous exercise routine and enjoying extravagant meals. It's important that we look after ourselves and stay disciplined while also enjoying our success as a result of that hard work. This is what Sporty & Rich means to me.
Why did you start the Sporty & Rich print publication?
With everything being online these days, it's easy to get tired of things and hard for your work to stand out. It's not as special when it just lives online which to me, is a fake space that doesn't really exist. I think of it like this; if tomorrow, everyone's computer's were wiped, all social accounts were deleted and no work was backed up, what would we have? For a lot of people, it would be nothing. I wanted something tangible, I wanted to be in people's spaces, not just as something to read, but as an art object that complements their surroundings, like a coffee table book. To have something you can physically hold is very rare in the age we live in.
How did you approach it from the beginning to make it stand out, given all the other publications out there?
I wanted to emphasize the overall design and layout of the magazine first and foremost. Over 60% of all people are visual learners, so while of course I want people to read what's in the magazine, I know that some will just look at the pages. So, I spent more time on the layout, font, images and colors than anything else.
"If tomorrow, everyone's computer's were wiped, all social accounts were deleted and no work was backed up, what would we have?"
Content-wise, what can we expect?
The content is a mix between topical pieces paired with editorials and images that will be relevant 10-20 years from now. I don't want it to feel dated, but I also want it to be a reflection of the times. So if someone does look at it years from now, they will see things that haven't aged at all (style wise) while also understanding what was going on at the time it was made.
You mentioned it's more female-centric. Your background targets a relatively male-focused space, so why the change of demographics?
Because the majority of my audience is male, I wanted to cater to the females out there, the ones who have always shown me love and who share the same taste. There is not a lot of female-driven content in streetwear, and I think it's important that there is something out there for girls who are into sneakers and rap music. The content caters to both genders though, I don't want to exclude anyone so I'd like to think of it as a genderless and ageless magazine. There's something in it for everyone.
I know all photo-shoots and editorials were self-directed, alongside a group of like-minded individuals. What did you look for in a great photographer or editor?
I think Instagram and tumblr are the new resumes. I like to scroll through different feeds and get a sense of the person's overall taste and see what they've done in the past. If what I see aligns with my vision, I'll want to work with them.
1 of 3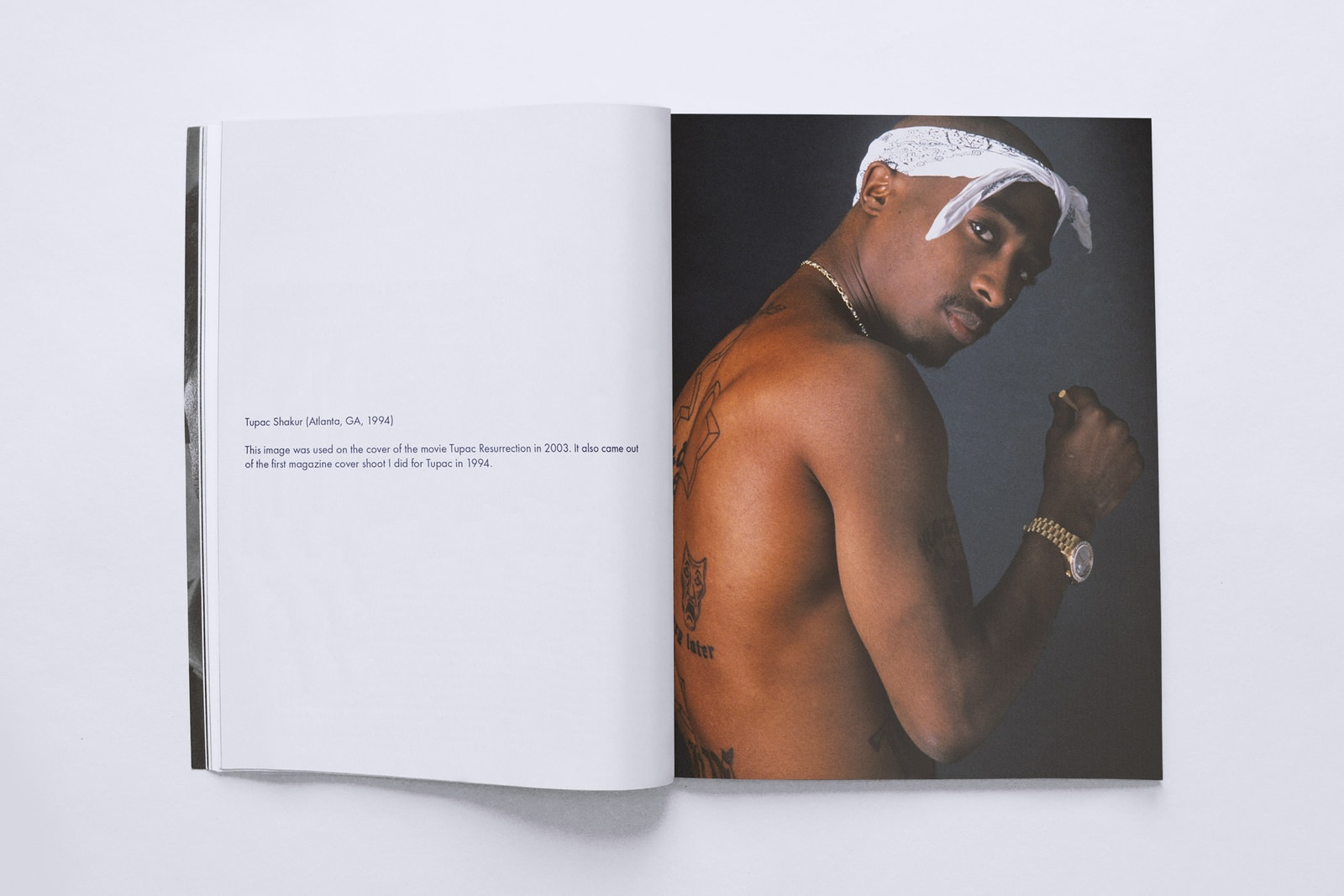 2 of 3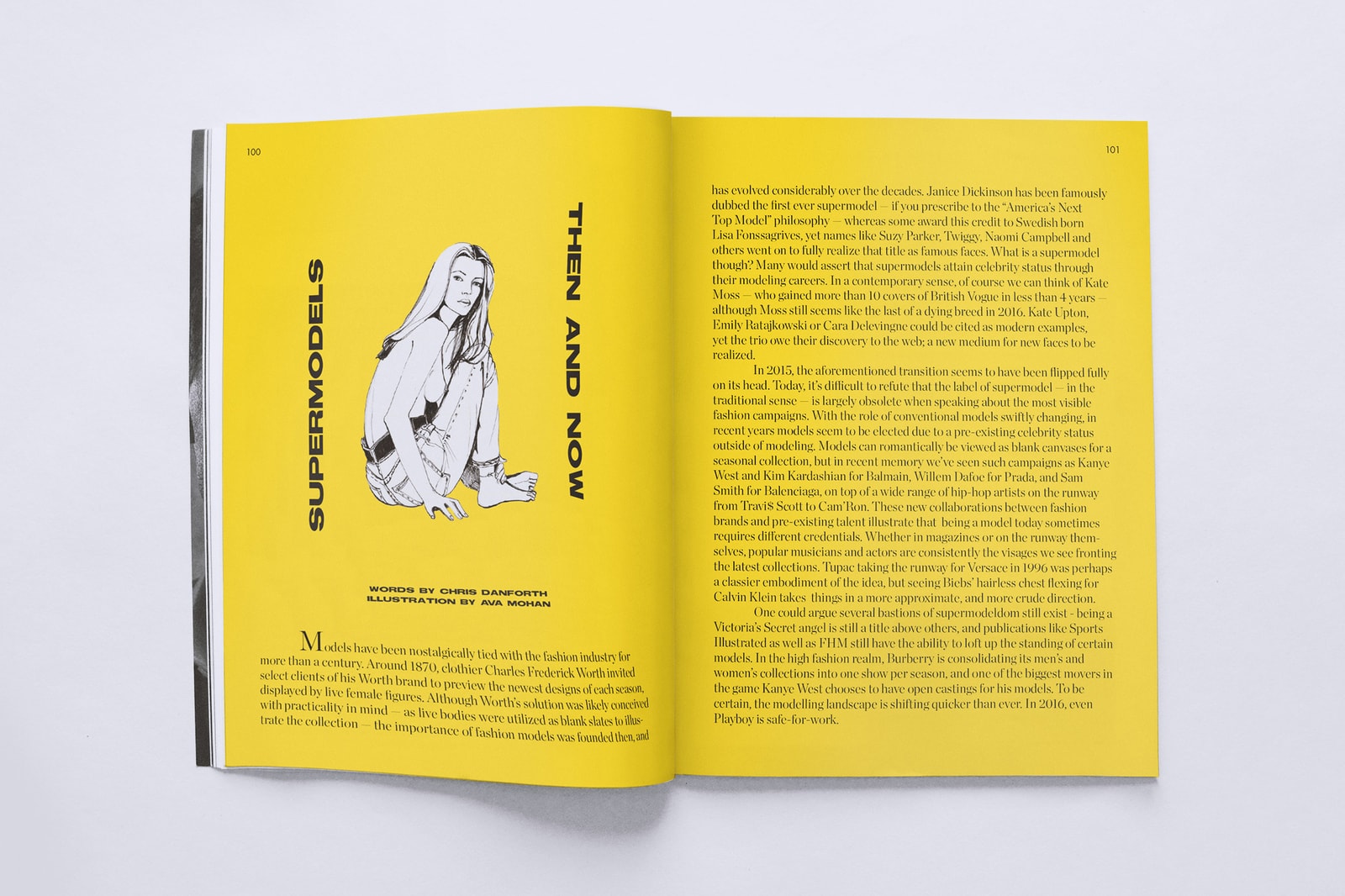 3 of 3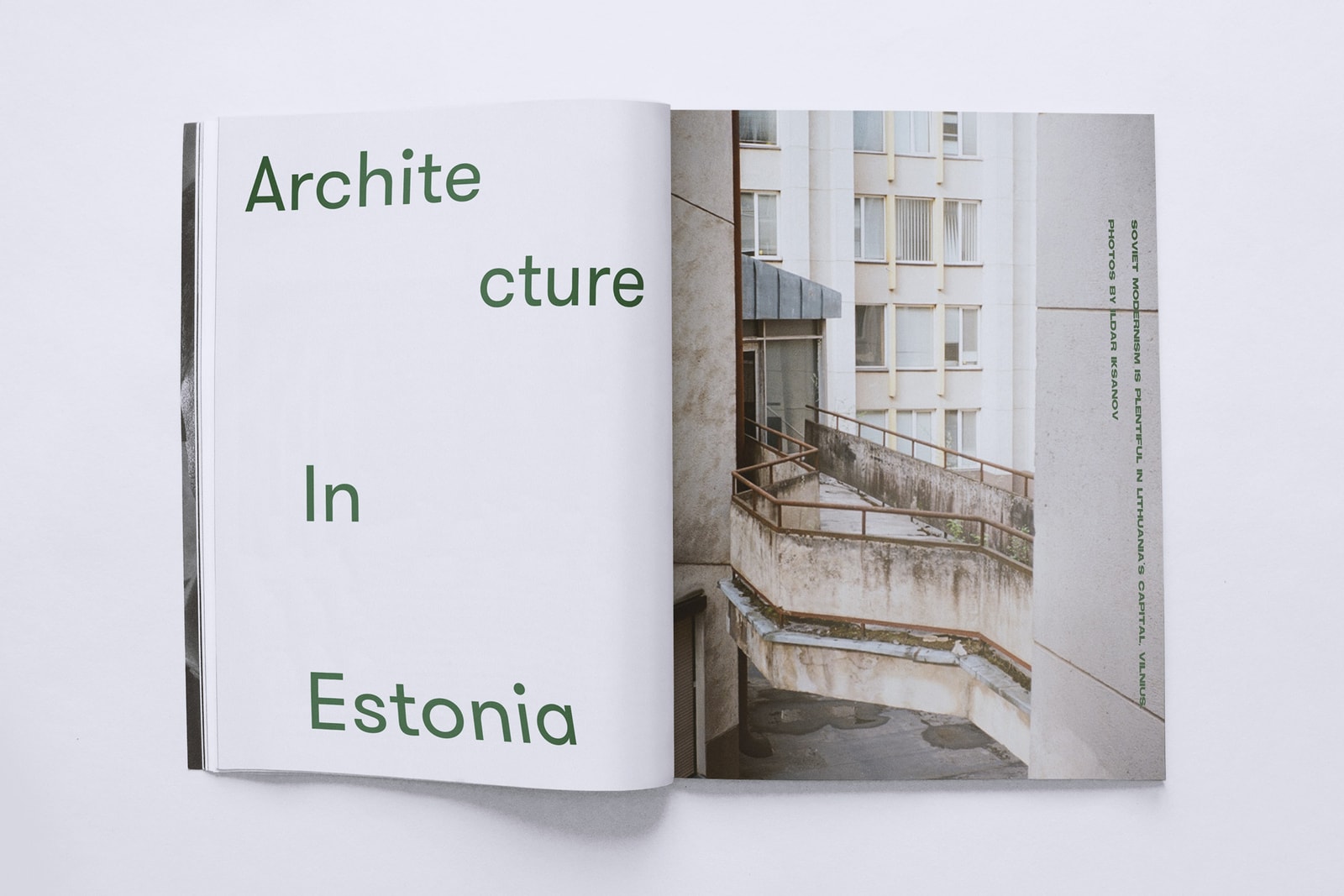 How were you challenged in your creative vision? Most important advice you were given?
At the beginning, I struggled with deciding how and how much to incorporate myself into the magazine. I didn't want it to be like my Instagram, where it's just about me. But I also wanted people to recognize the project as my own. I'm lucky that some of my closest friends are brilliant creatives, so having them help me with some of those decisions was crucial. Throughout putting it together, I was always just told to "make it you." I tried to stay as true to myself and what I like as possible, and I think having in that mind helped me a lot.
Can you preview for us a favorite editorial?
My favorite part of the magazine is the Apartment feature. I am obsessed with interiors and home design, and I didn't want the magazine to focus solely on fashion. I think having this feature establishes it as an overall design project.
Issue Two?
I plan to do one issue per year. It is a ton of work, more than I ever imagined. I thought it would take a few months to complete but, this has been in the making for about a year and a half now. I'm constantly writing down ideas for various projects so I'm sure I'll have no shortage of concepts when it comes to planning out the next issue.
Now, what's next for brand Oberg?
I'd like to focus on the publication and releasing more products. Doing these things is a huge undertaking and as much as I love to do everything myself and have complete control, I need to expand my team and bring on some extra hands. This year I'm going to start to build the Sporty & Rich team with like-minded creatives. A creative agency has always been the dream so this could be the start of that!