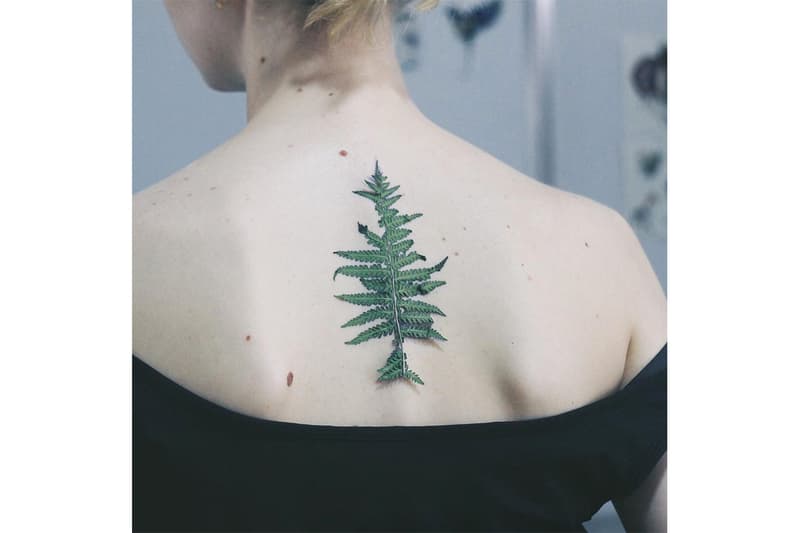 1 of 7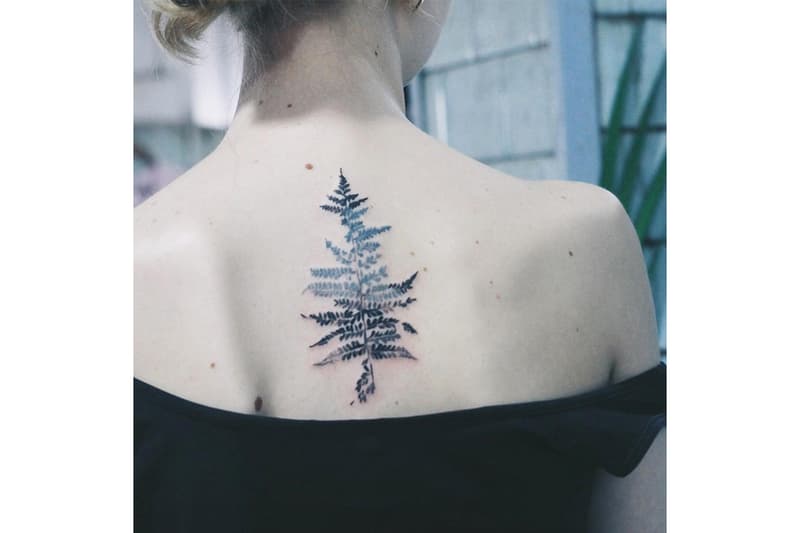 2 of 7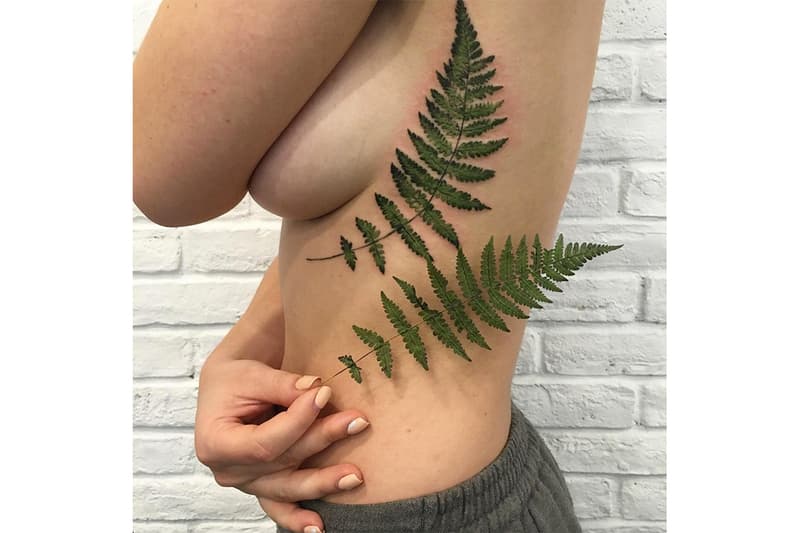 3 of 7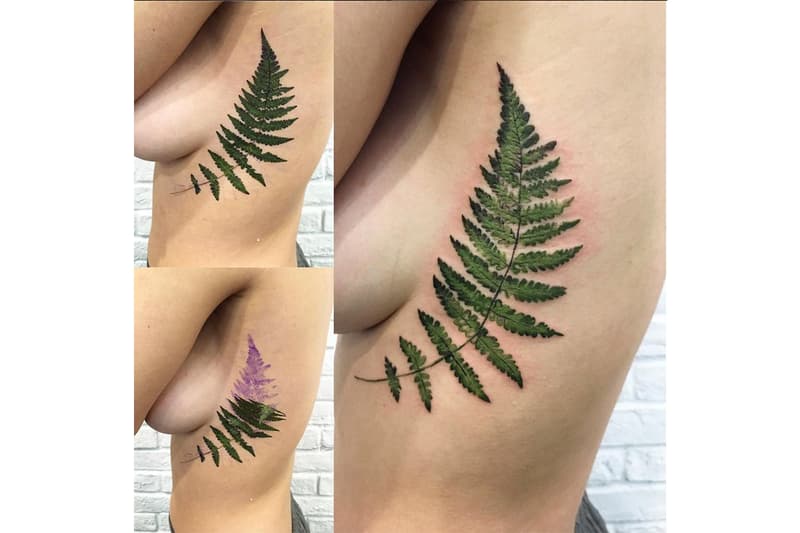 4 of 7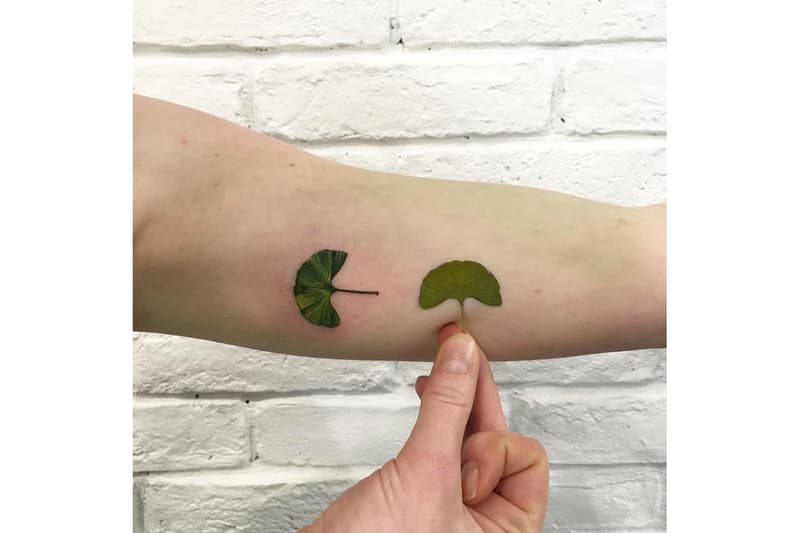 5 of 7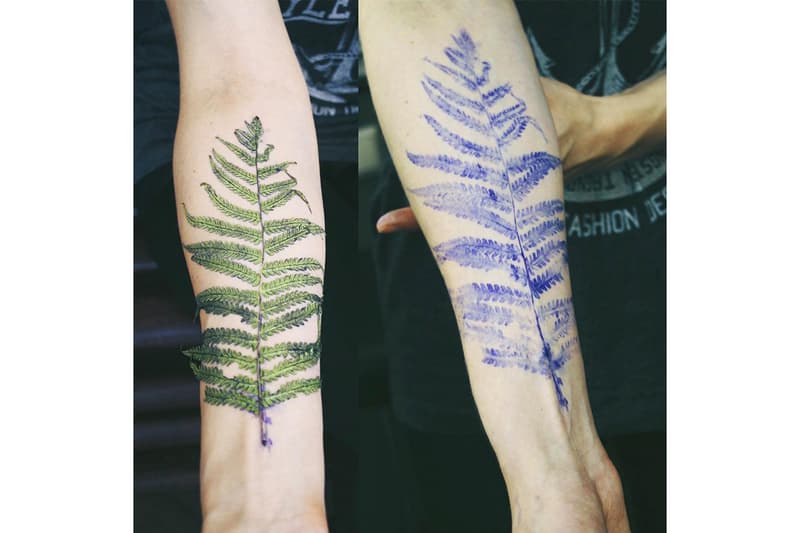 6 of 7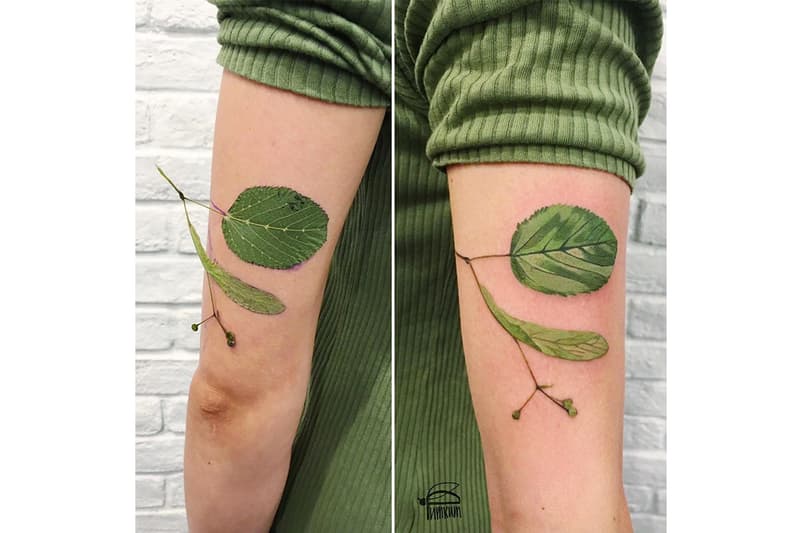 7 of 7
Beauty
Hyperrealistic Live Leaf Tattoos Is the Newest Tattoo Trend You Should Know
Preserve a part of nature on your body.
Hyperrealistic Live Leaf Tattoos Is the Newest Tattoo Trend You Should Know
Preserve a part of nature on your body.
Ukrainian tattoo artist Rita, or better known as Rit-Kit, has a unique way of doing her tattoos that will have nature lovers hooked. As an idea that stemmed from her desire to feel more connected to nature, Rita uses real flora as stencils to create botanical fingerprint tattoos. In an interview with Illusion, she said that as a nature lover, most of her sketches are related to botanics. However, "the more I drew, the more I wanted something fresh and native, to feel the plants without any steps in between."
She first dips real leaves and flowers into tattoo stencil ink before placing them on the client's skin. Then, she tattoos over the imprint by adding colors and texture to create an identical image of the plant. The result is an incredibly realistic and natural image that is unique to every individual client. Check out some of her work above or head over to her Instagram to see more.
Share this article