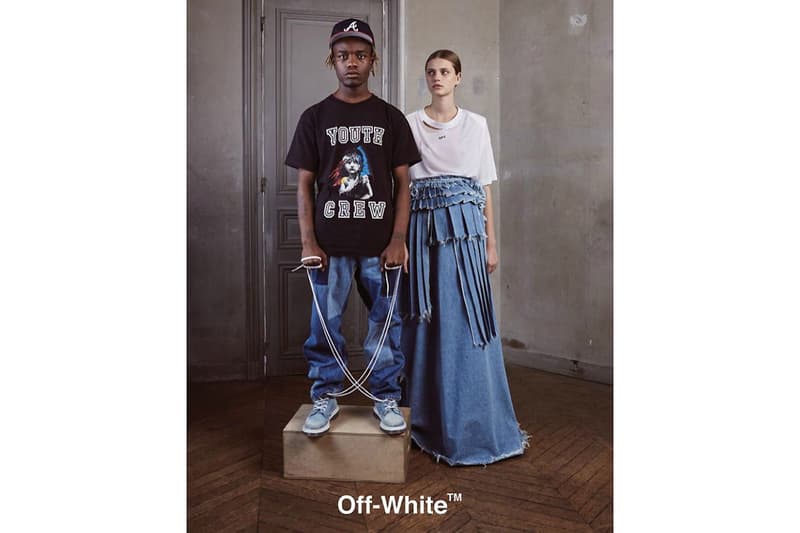 OFF-WHITE's Latest Ad Surfaces on Instagram
Via Ian Connor's Instagram.
Amidst ongoing rape allegation investigations, Ian Conner teased an upcoming OFF-WHITE ad on Instagram, captioned "Shut The F*ck Up." In said ad, Conner stands on a pedestal — hands and ankles bound — next to a model in floor-length denim. The photo previews OFF-WHITE's forthcoming collection but how do you interpret the ad?
---
Share this article