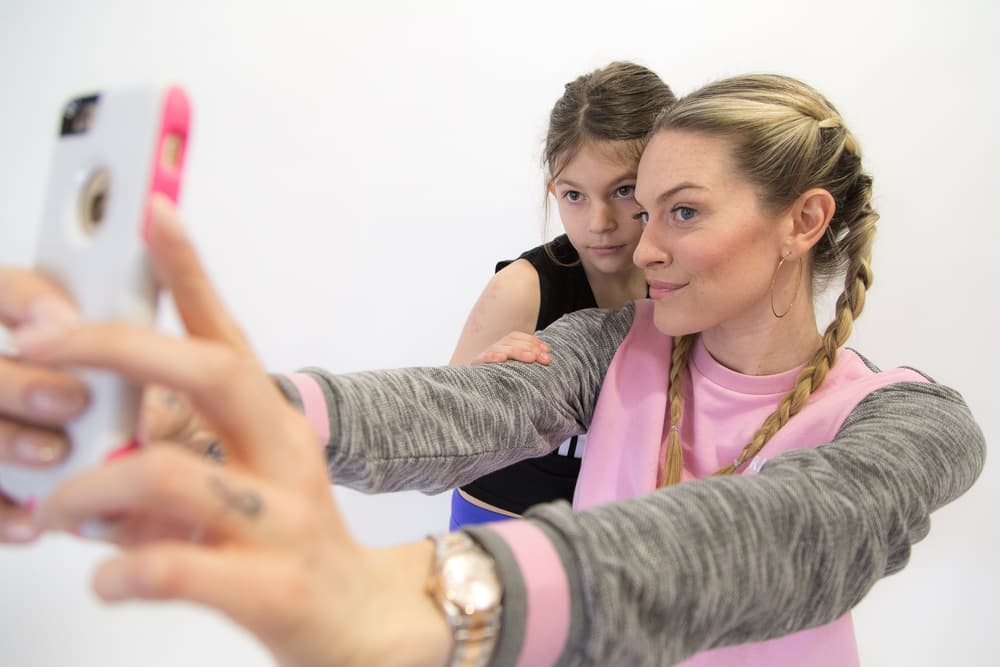 Fashion
Leah McSweeney Will Never Be a Perfect Mother, and That Doesn't Matter
The OG of women's streetwear recounts how being a mother saved her life.
Leah McSweeney Will Never Be a Perfect Mother, and That Doesn't Matter
The OG of women's streetwear recounts how being a mother saved her life.
I am on the phone with FedEx tracking a customer's package while sitting on the toilet peeing on a pregnancy stick test. I've just turned 24 and had MOB for a couple years. Things are taking off for MOB quickly. Everyone wants a piece. I am getting emails from top boutiques all over the world wanting line sheets; projects with Nike and colette are underway; my brand is all over the blogs and magazines. I am ecstatic. Who knew a teenage delinquent whose life had pretty much been an insane blur of drugs, after-hours and halfway houses could maybe make something out of herself?
1 of 2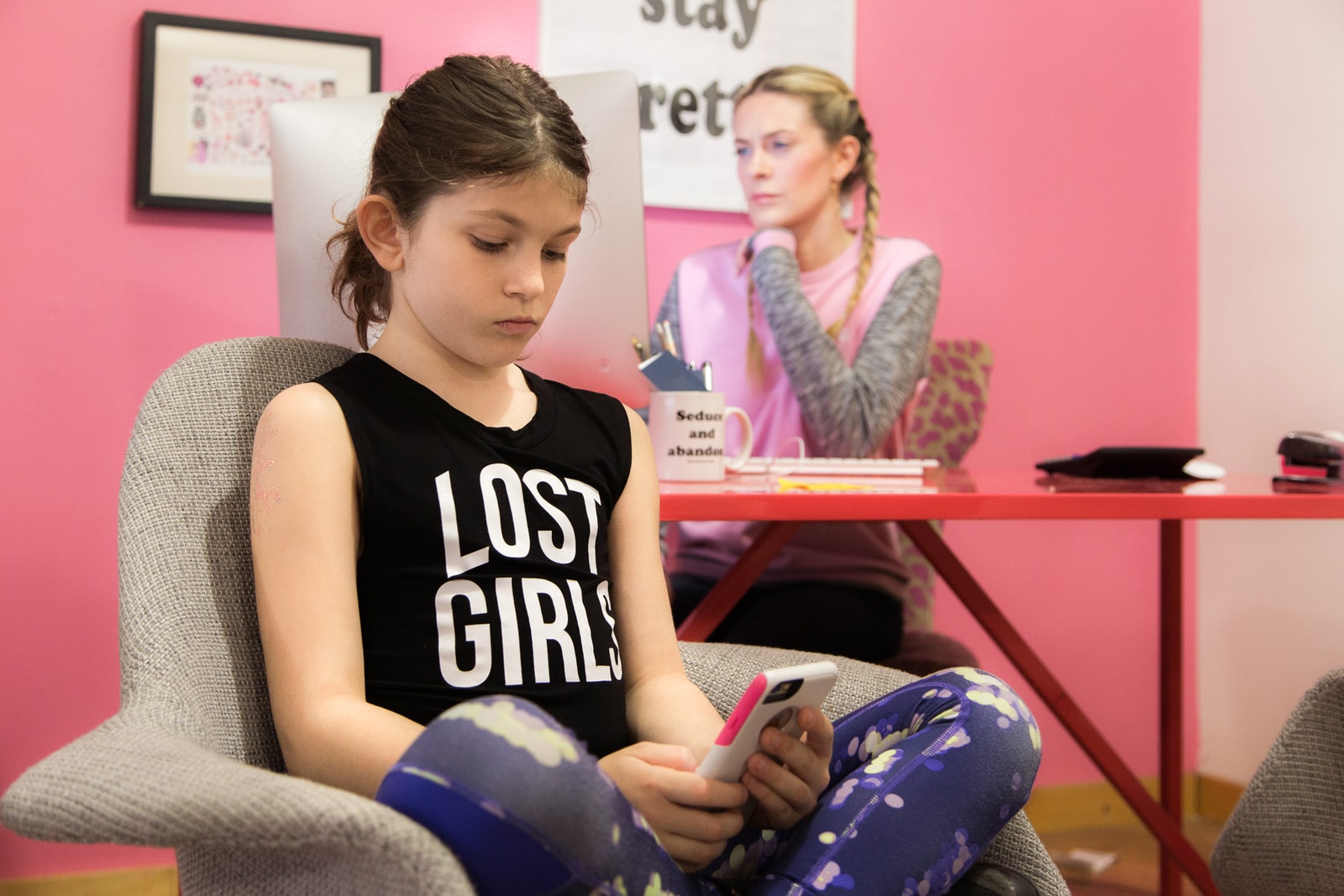 2 of 2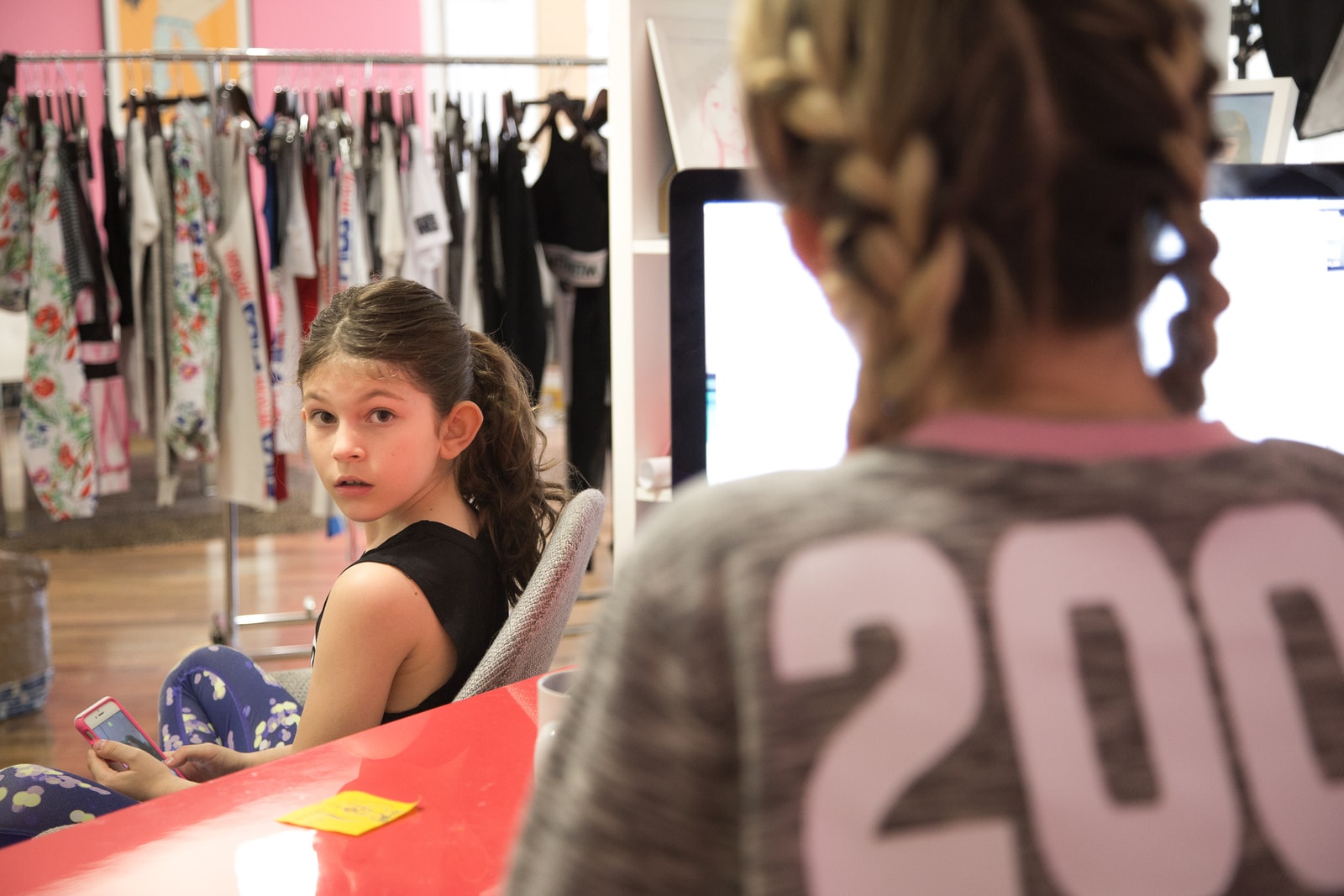 I started MOB with nothing at age 22. All I had was my no-holds-barred attitude and loud mouth. Those two things ended up being absolutely detrimental to running my brand. I couldn't stay employed too long at any one job; they always interfered with my partying habits. And going out and having fun was always priority number one. Maybe it was fate, maybe it was the stars aligning, whatever the case may be. But I decided to start a T-shirt company. And call it Married to the MOB.
Still on the phone with FedEx — and still on hold obviously — I am now in my living room pacing. Two minutes have gone by. I walk back into the bathroom and look at the stick. It's a fucking plus sign. It can't be a plus sign, maybe that means not pregnant? I dig through the garbage to find the box for instructions. I hold it up and compare.
"Hello, miss?" Fedex is back on the line. I finish what I have to with fedEx, my heart's pounding and I'm dizzy. What is my mom going to say? Wait I can't keep this baby. I'm just getting started with MOB. I have options here. I calm myself down. I call my sister, Rob (baby dad) and my mom. In that order. And that is my story of how I learned I was a mother to be.
1 of 4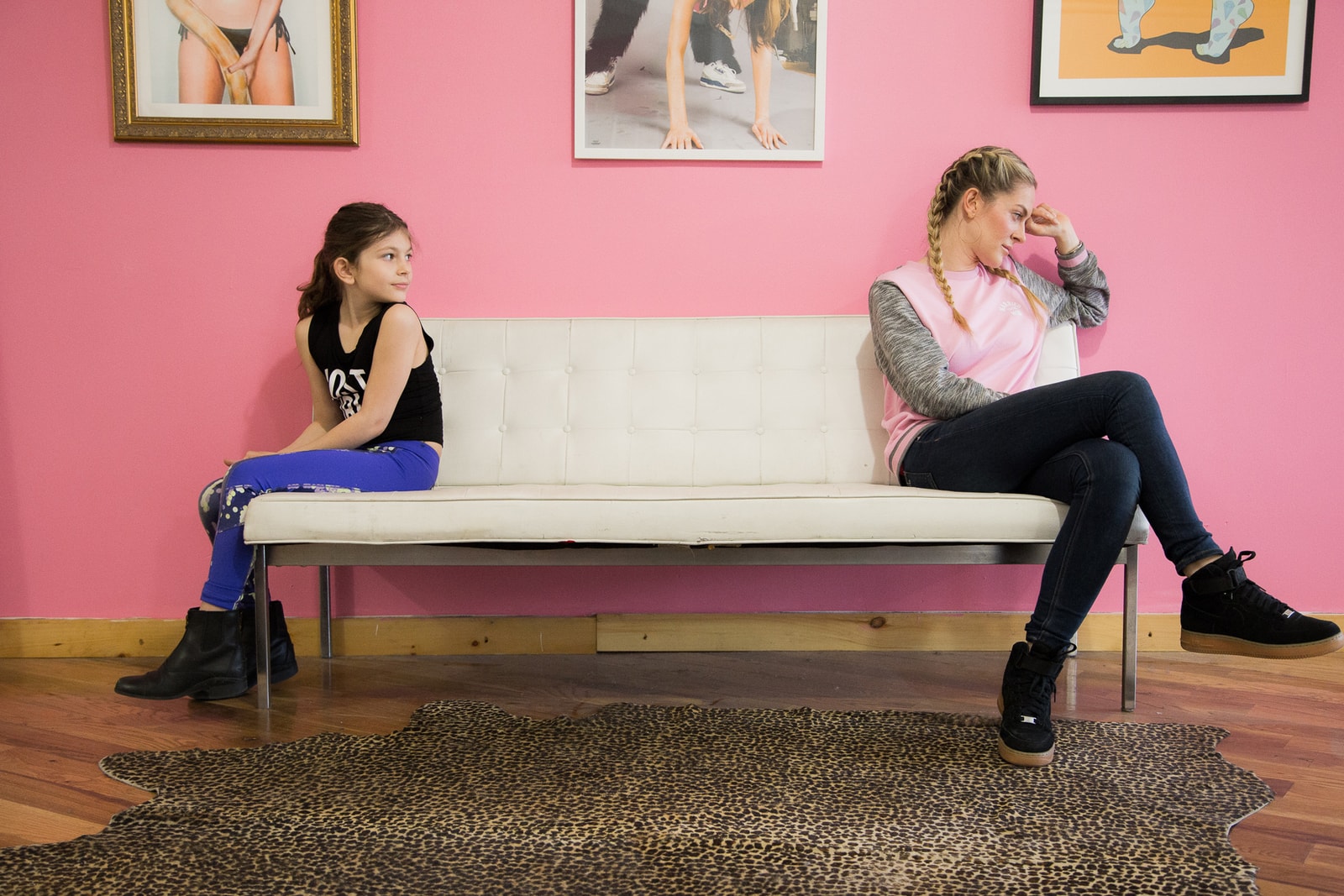 2 of 4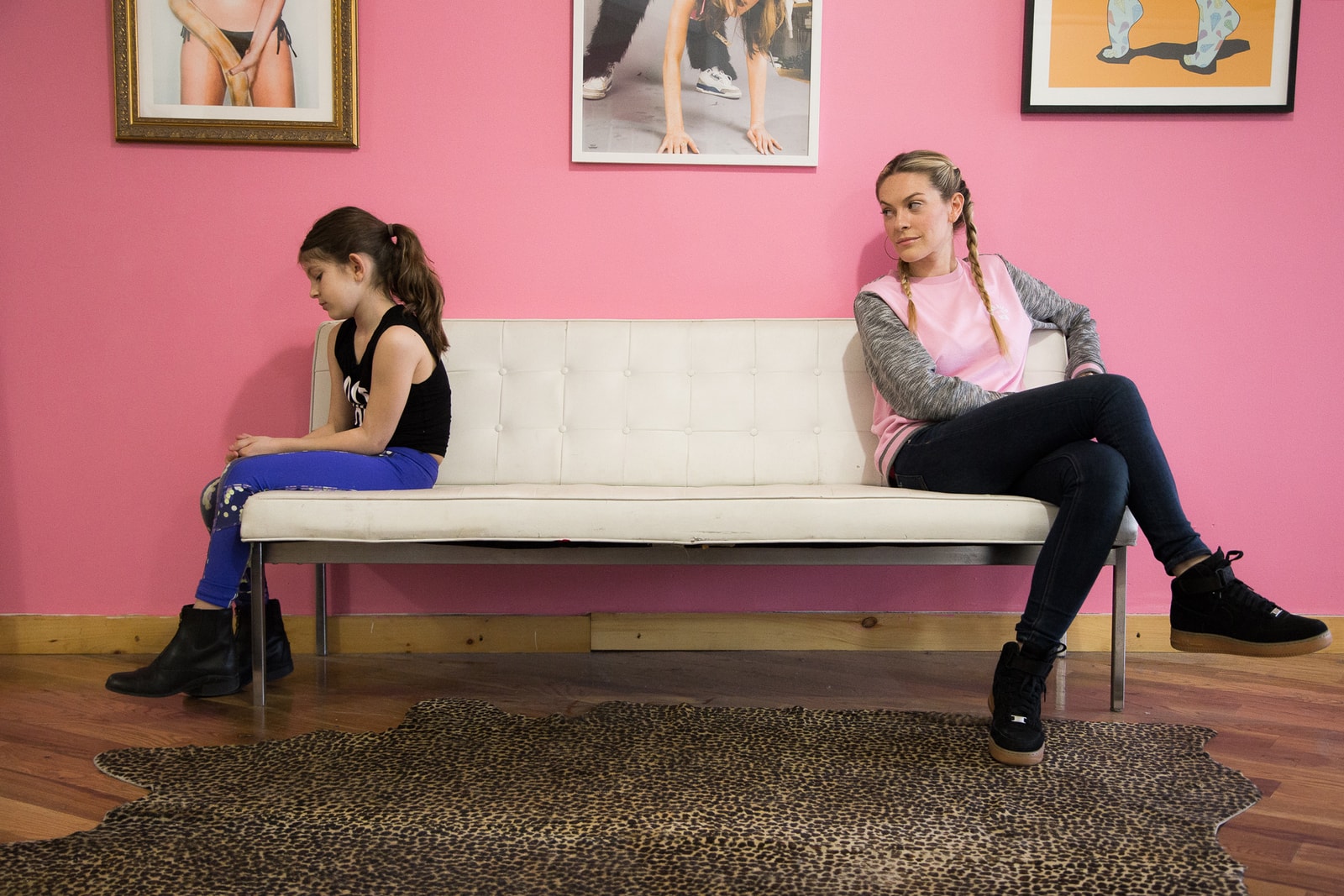 3 of 4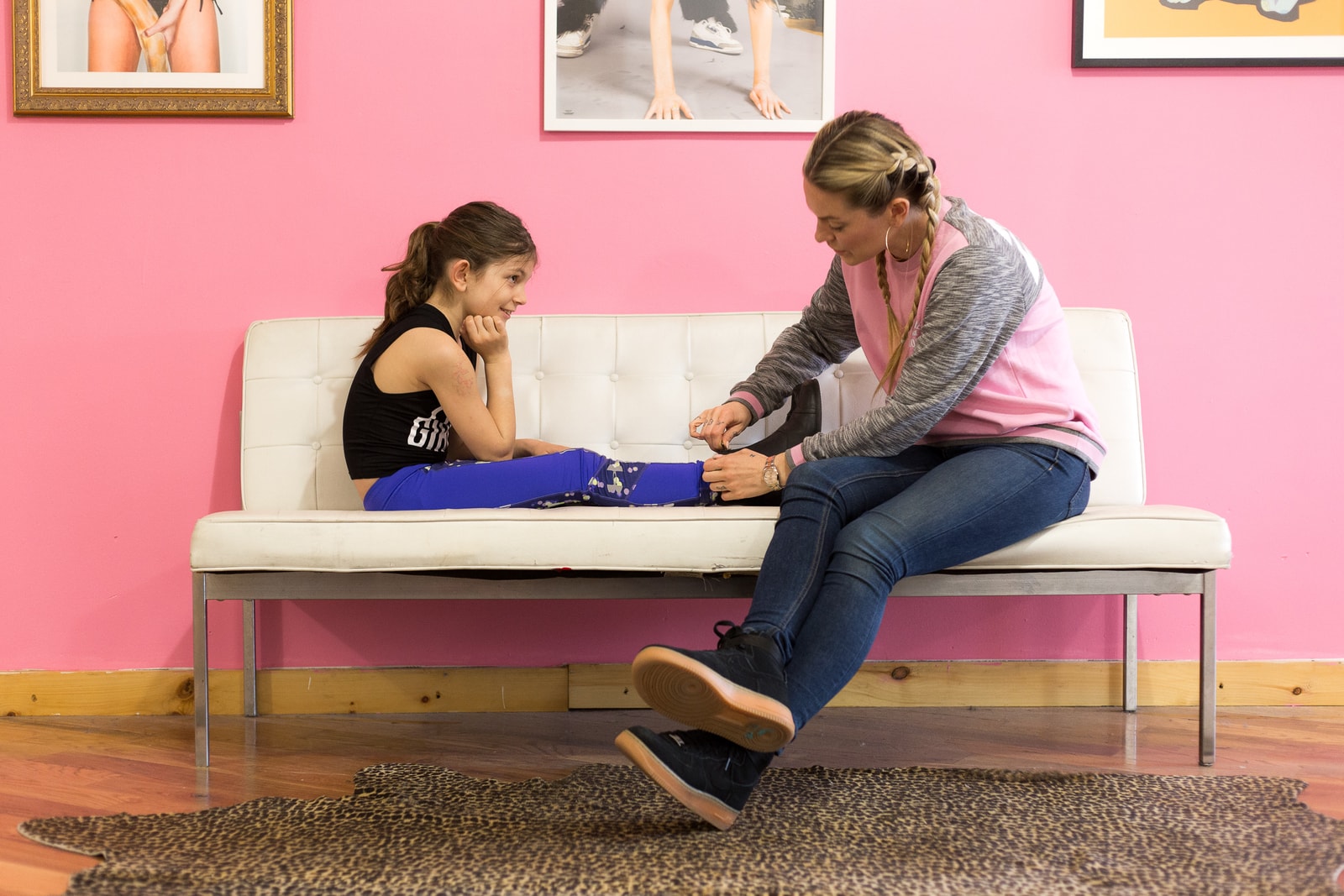 4 of 4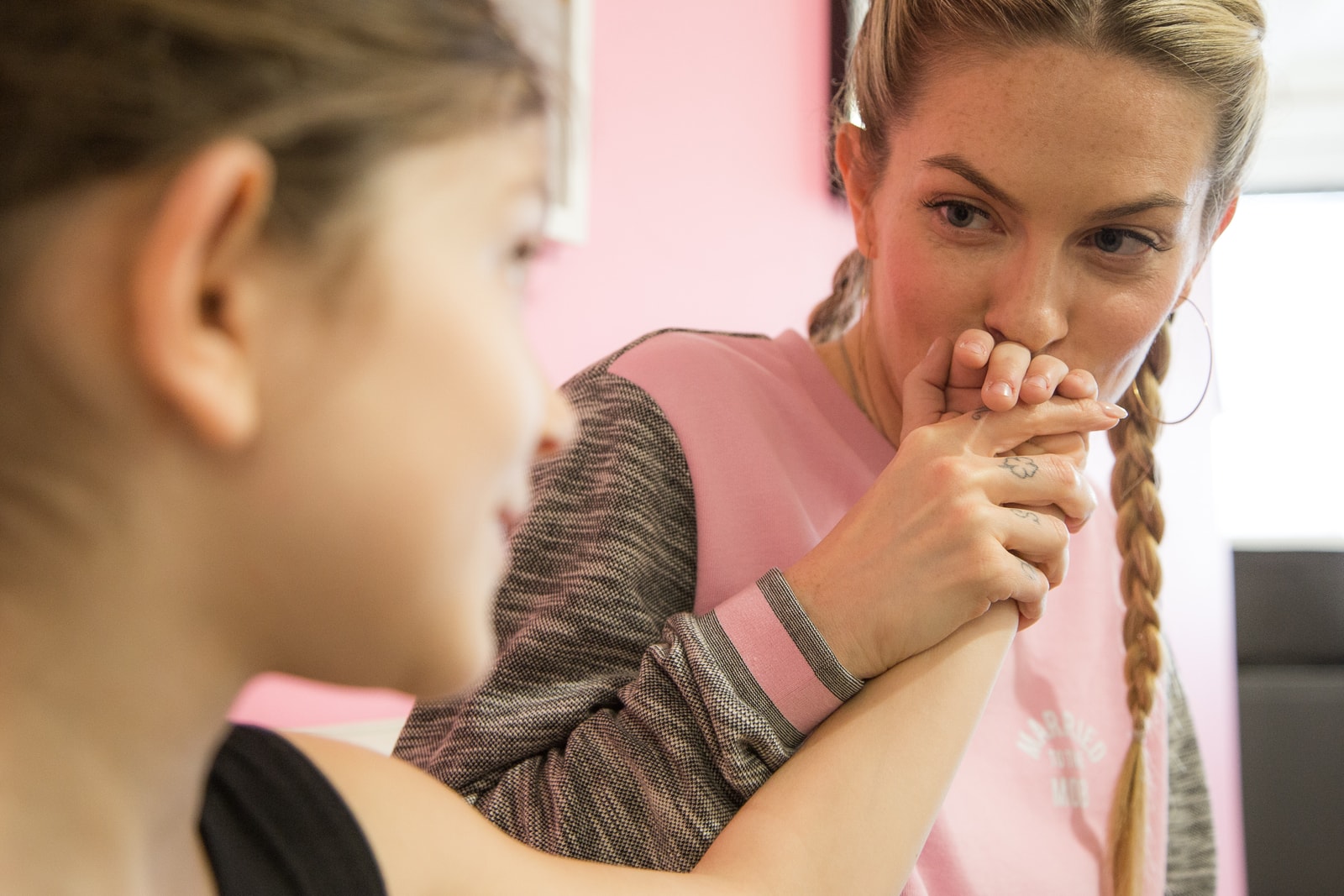 I write this with full disclosure knowing my daughter will one day read this. And yes she will know that I was not exactly prepared to have a child (I'm still kind of not!) and yes I had fleeting thoughts of terminating. But very quickly I realized that wasn't an option for me. I am completely pro-choice, but I personally do not believe in that choice for myself. My mom sounded terrified. Her father was very supportive and very happy when I told him the news. And my sister told me if I wanted an abortion she would fly home from her Abercrombie shoot to be with me (love you Auntie Sarah!).
Kier is about to turn nine this June 1. The fire in my heart burns for her smile, laugh, beautiful eyes, her touch and hugs, her old soul. She has an intensity in her eyes that intimidates me from time to time, only because I know I can't tame it. She tells me how it is; that I can't cook, I'm on my phone too much, our apartment should be bigger, and that I'm not that cool. Oh, she also says I look good for my age, but not young for my age. The kid keeps it real. She gets that from me. She has the gift of drawing and creativity from her dad; She can be introverted and shy like him too. Not too quick to make new friends but loyal to the ones she has. She asks me about EVERYTHING. No, I mean everything. And I pretty much give her honest answers back. Still don't know if that's right or wrong sometimes. Yesterday she asked me what an AA meeting was. I told her and then explained that I used to drink too much and now I go to those meetings to help me not drink at all. I got sober when she was 2. Second biggest blessing of my life next to having Kier. My daughter has raised me as much as I have raised her.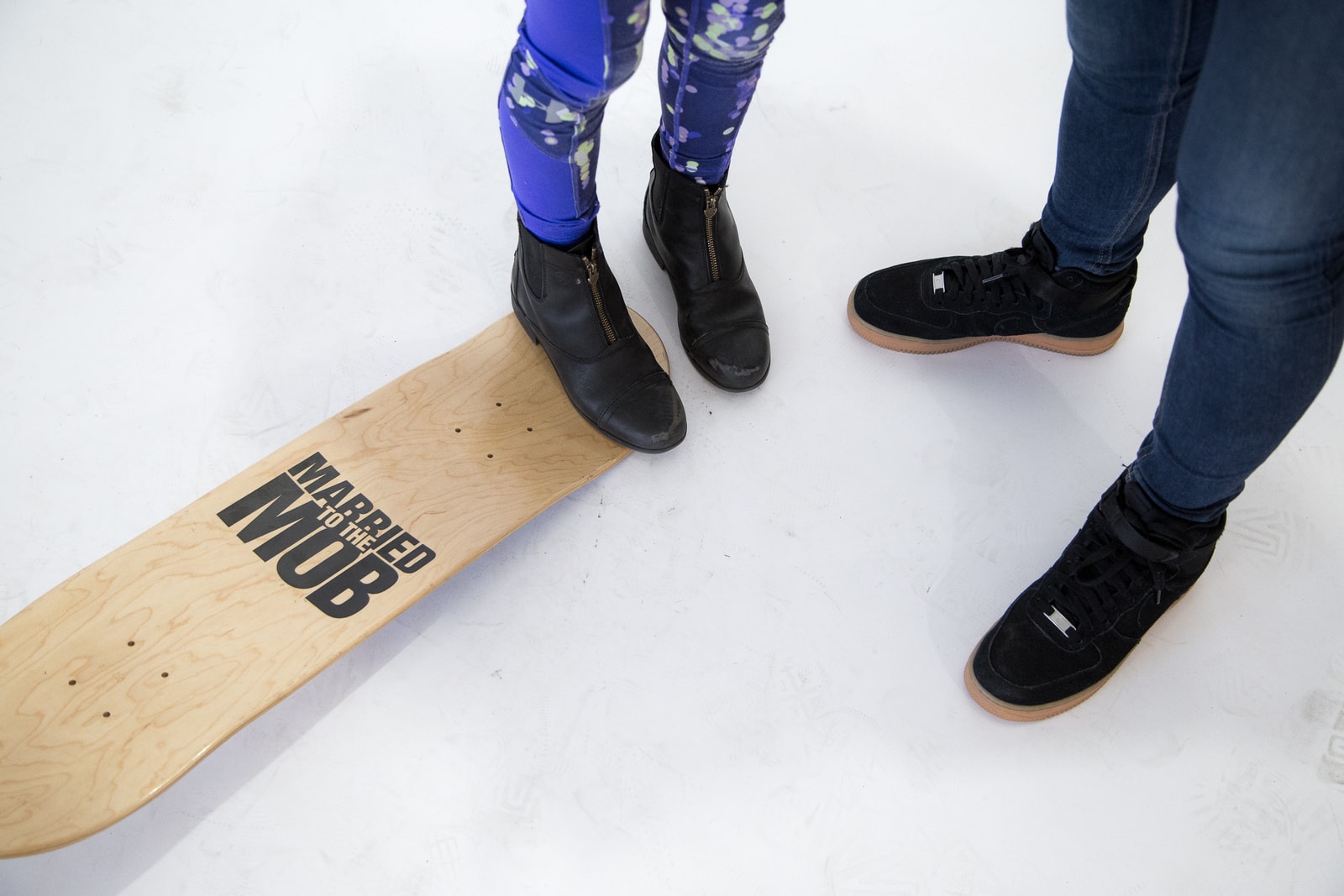 Kier's dad and I separated when she was around 1. He insisted on splitting custody 50/50. I was more then happy to oblige as I was bottoming out with my addiction issues and at the same time losing funding for MTTM. My dream of a perfect NY-Tribeca-loft-living family was over. My dream of being a big-shot biz woman was crashing down on me in a very nasty way. And the worse thing was I had become a kind of mother I never ever imagined myself being. I was withdrawn, distracted, depressed and addicted. Looking back now I see I needed to go through this nightmare to come out on the other side of things. I needed to almost lose MOB. I needed to lose that paycheck, I needed to come close to losing my daughter, I needed to have the Earth shaken under me to have a complete spiritual experience that led me to the 12-step program that ended up saving my life, and my business. And gave me the gift of motherhood.
Perfect is so fucking far from what I will ever be. Kiki even tells me "Perfect doesn't exist."
So I started from scratch. One day at a time. Rebuilding the brand from the inside out. Independent once again. I brought the company to a sales volume on my own that it had never reached even with the backing of endless amounts of money when I had partners. Throughout this whole time I have relied on our amazing nanny Sandra to care for Kier while I am at the office. When I have to travel, Rob watches her. He is a better father than I could ever imagine having for her. Rob and I have a relationship most married people long for, let alone people co-parenting. Without his understanding and sensitivity to my needs as a businesswoman, mother and human with some ongoing issues, I wouldn't be able to juggle it all.
Motherhood is as ugly as it is beautiful. Exhausting and even excruciating at times. Motherhood is like having a real live mirror that shows you your every strength and flaw if you let it. Kier gives me a gratitude that I could never feel other wise. She lets me love in a way I could never love if it weren't for her. Kier is my greatest teacher and challenger. Birthing her, raising her, she has made me into who I am today.
I let my daughter wear MOB shirts that say "BITCH" on them as nightgowns, sometimes I dance inappropriately to inappropriate music in front of and with her, I curse (A LOT). Mothers have a huge pressure to be perfect. Perfect is so fucking far from what I will ever be. Kiki even tells me "Perfect doesn't exist." Yet still my thoughts get tangled up in that idea. The perfect life, the perfect guy, perfect body, being the perfect mother. It's hard for me not to criticize myself and pick apart what I'm doing wrong as a mother, but at the end of the day I'm doing the best I can. And sometimes that's all you can do.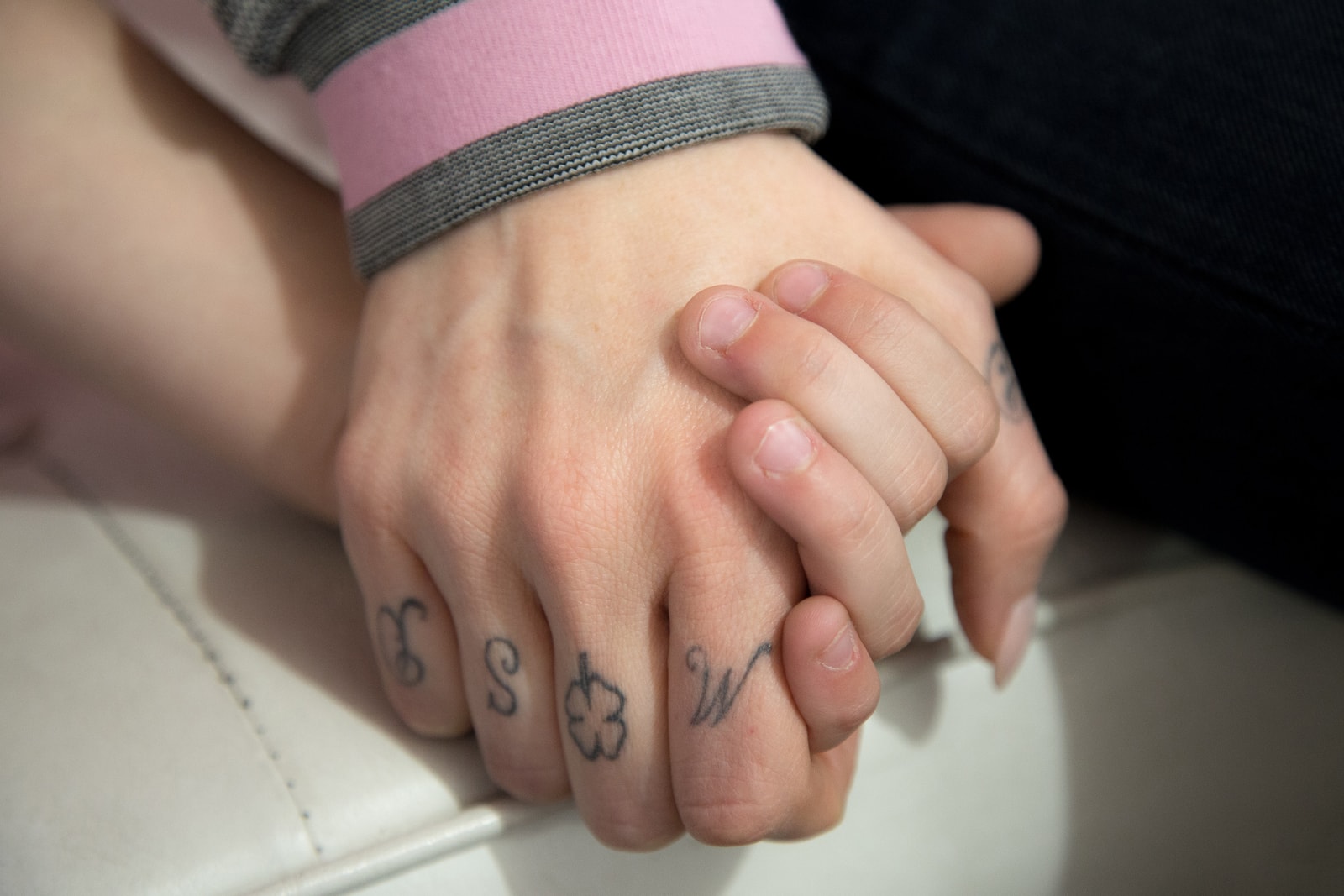 Thank God my daughter never had to see me drunk; she will never remember me being hungover. I gave birth to myself during early sobriety. Crying every fucking day for at least six months. At least. That shit hurt like a bitch. Now I'm going on seven years clean and it still hurts like a bitch sometimes. I'm never going to be your average person or mom. I'm good with that. I am not going to hide who I am to Kier. Plus it's too late; she already Googled me and saw my mugshot. I froze up when she called me out on it. But then I explained what happened to her. She was like "MOM all you did was throw a water bottle, that's not that bad." I agree Kier!
I'm not Leah MOB to Kiki. I'm just mom.
Columnist

Leah Mcsweeney/Married To The Mob
Photographer

Eddie Eng/Hypebae
Share this article