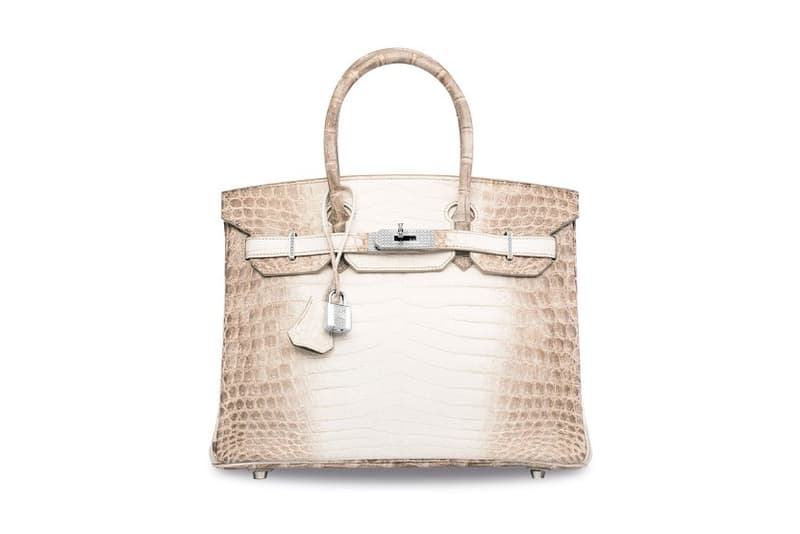 Most Expensive Handbag to Be Sold Just Went for $300K USD
Diamonds don't come cheap.
The prestige in the Hermés Birkin handbag stems from its limited-quantity availablity, resulting in a textbook example of supply and demand. Although the French fashion house does not disclose how many are made, it is known that only one or two of the Himalaya Niloticus Crocodile Diamond Birkin gets produced per year making it it one of the rarest of its kind. One was just auctioned at the renowned Christie's Auction House in Hong Kong to an anonymous private collector who won the bag in a bidding war for a staggering $300,108 USD — the most expensive purse to be sold ever. A fuchsia diamond-studded Hermés Birkin previously held that record, retailing for $222,000 USD. This one, however, is crafted from tan crocodile leather and accented with 18k white gold and diamond hardware, making it as stunning as the mountain range it's named after.