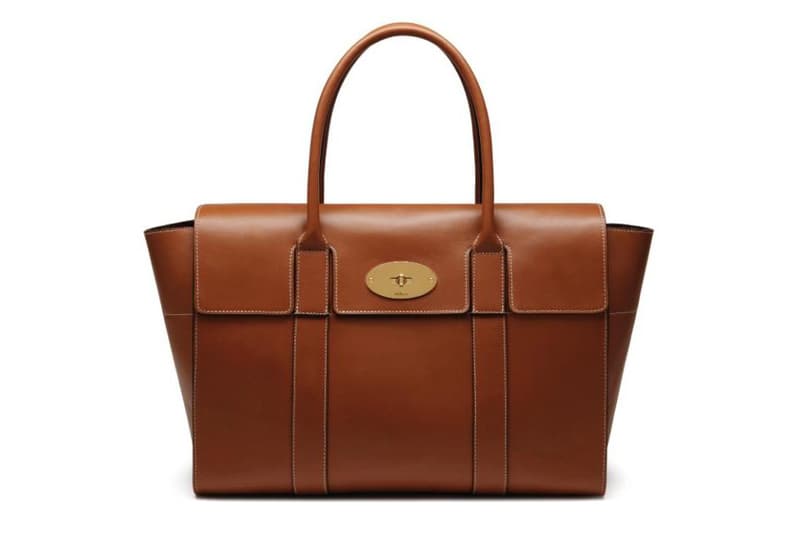 Fashion
Mulberry's Iconic Bayswater Bag Gets a Refreshing Redesign by New Creative Director Johnny Coca
Reincarnated with improved form and functionality.
Mulberry's Iconic Bayswater Bag Gets a Refreshing Redesign by New Creative Director Johnny Coca
Reincarnated with improved form and functionality.
Launched in 2003, Nicholas Knightly's Bayswater became Mulberry's most iconic leather bag. Its modest yet timeless structure, combined with a very generously spaced interior and signature postman's lock made it an instant hit. Now, after more than a decade, the brand's new Creative Director Johnny Coca took the initiative in improving the aesthetic and practicality of the bag. Having designed some of the most sought-after bags for Louis Vuitton, Céline and Bally for the past 20 years, Coca is known to seamlessly marry beauty and function in his designs, which he once again demonstrates in the new Bayswater.
Eliminating the ridged seams, the interior of the new Bayswater silhouette is bonded to create a clean, seamless look. The pocket formerly on the inside rear section is now at the front for easier access. The straps on the sides have also been removed, replaced with automatically extended sides à la Céline's Trapeze (which is also one of Coca's designs). Aesthetically, the leather is given enhanced treatment to create a softer, thicker, more opulent look. The brass plating is more polished as compared to the dull appearance in the old Bayswater, and the handles no longer "flop." To cater to the current trend, Coca has added a smaller version of the bag (22cm x 35cm x 12cm) in the new collection, avaialbe in two popping hues. The new Bayswater is now available at Mulberry.com.
Share this article