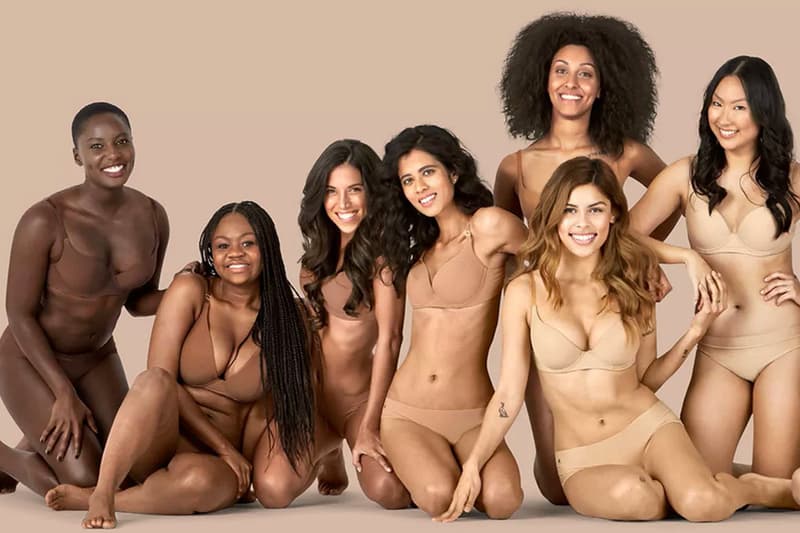 Beauty
Naja Lingerie's 'Nude for All' Underwear Is Made for Every Body
Because one nude does not fit all.
Naja Lingerie's 'Nude for All' Underwear Is Made for Every Body
Because one nude does not fit all.
Burgeoning lingerie brand Naja is already on its way to revolutionize the lingerie industry with its 'Nude for All' underwear line. The idea came about when Naja's founder Catalina Girald saw African-American gymnast Gabby Douglas wearing a 'nude' ankle wrap that did not match her skin tone. That made her realize that 'nude' is not truly 'nude' for everyone. Naja's 'Nude for All' collection features underwear in seven shades of 'nude' for a wide variety of skin tones. Silhouettes include thongs, bikini briefs, high-waisted panties, as well as the brand's signature "Sasha" demi-bra. Retailing between $18 USD for a thong to $52 USD for the "Sasha" bra, you can now shop the collection at Naja's website.