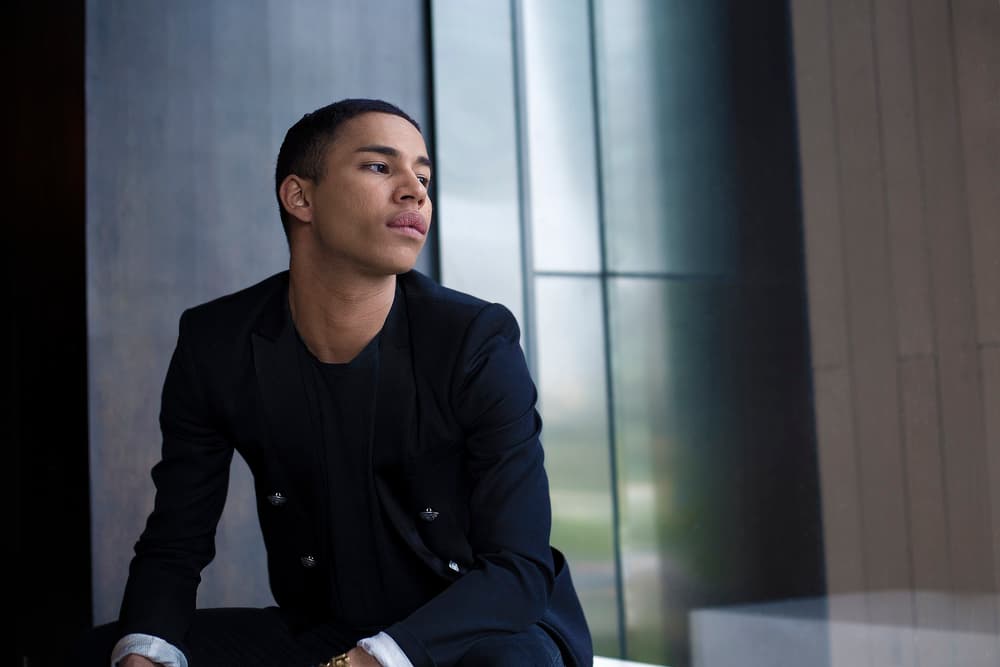 Fashion
Olivier Rousteing Talks Kanye West and Diversity in Fashion With HYPEBEAST
"If I think about someone who I love and respect for their vision and brand, I'd have to say Kanye West."
Olivier Rousteing Talks Kanye West and Diversity in Fashion With HYPEBEAST
"If I think about someone who I love and respect for their vision and brand, I'd have to say Kanye West."
Even though Olivier Rousteing became creative director of Balmain only five years ago, his reach has grown far and wide — salute to the #BalmainArmy. The 70-year-old French fashion house received an invigorating new pulse of life under the 30-year-old's reign, much to the dismay of some corners of the fashion industry — something he's been actively working to change through his mission to diversify. HYPEBEAST recently spoke with him about this, on which he says:
"I shouldn't wake up and see that I'm black or white. We should just wake up and not feel different. This has to change and this is what I'm trying to do because it makes me really sad."
Even more interesting than being the youthful face of the brand, he's become a confidante to Kanye West, whom he says is a "f***ing god." Head to HYPEBEAST to see the rest of interview in full.