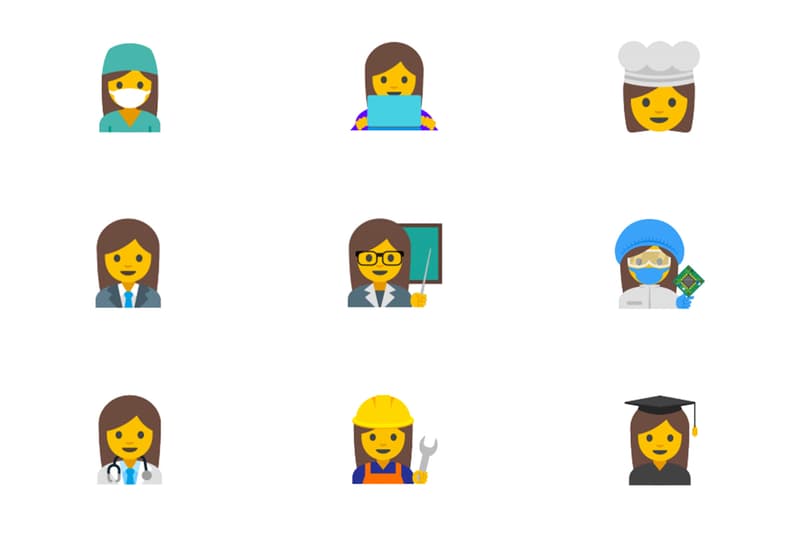 Culture
Google Employees Have Developed Professional Emojis to Represent All the Girl Bosses Out There
*praise hands emoji*
Google Employees Have Developed Professional Emojis to Represent All the Girl Bosses Out There
*praise hands emoji*
There are over 1,600 emoji characters on iOS and Android devices, and while recent updates added much-wanted burrito and taco emojis and even eight new cloud emojis, zero of them positively represent women in a professional manner. That could change soon, however, after Google developers Nicole Bleuel, Rachel Been, Mark Davis and Agustin Fonts presented a proposal for 13 new emoji featuring women in various industries — such as education, technology and law — during Tuesday's Unicode Consortium, saying:
No matter where you look, women are gaining visibility and recognition as never before. Isn't it time that emoji also reflect the reality that women play a key role in every walk of life and in every profession? Given the fact that women are the most frequent emoji users, and that they span a wide professional spectrum not yet reflected in current emoji, we want to help address this pressing matter of equality.
Additionally, the developers commented on the lack of gender-neutral emoji, adding:
We recognize the importance of having an inclusive representation of all people in emoji, whether they identify with a specific gender or not. We believe an egalitarian, sensitive, and compelling representation of gender in emoji is extremely important.
All that's missing now is a crossed-finger emoji in hopes that these characters could be implemented by the end of this year.
Share this article