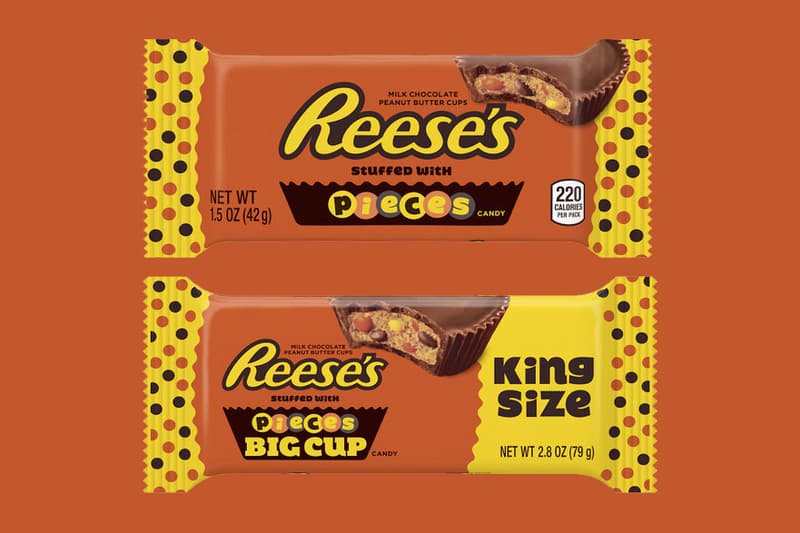 Reese's Cups Stuffed with Reese's Pieces are Coming Soon
Are you ready for this?
Brace yourselves, because Hershey's latest sweet treat is a total game-changer, as Hershey has officially announced Reese's Pieces-stuffed Reese's Cups. Arguably the best type of candy there is — peanut butter plus chocolate always equals a winning combo — but now the perfectly round and epically delicious treat is getting even better with bite-sized peanut butter candies crammed inside. A mash-up of Frankenstein proportions.
Regular and king-sized versions will hit stores this July.
Share this article