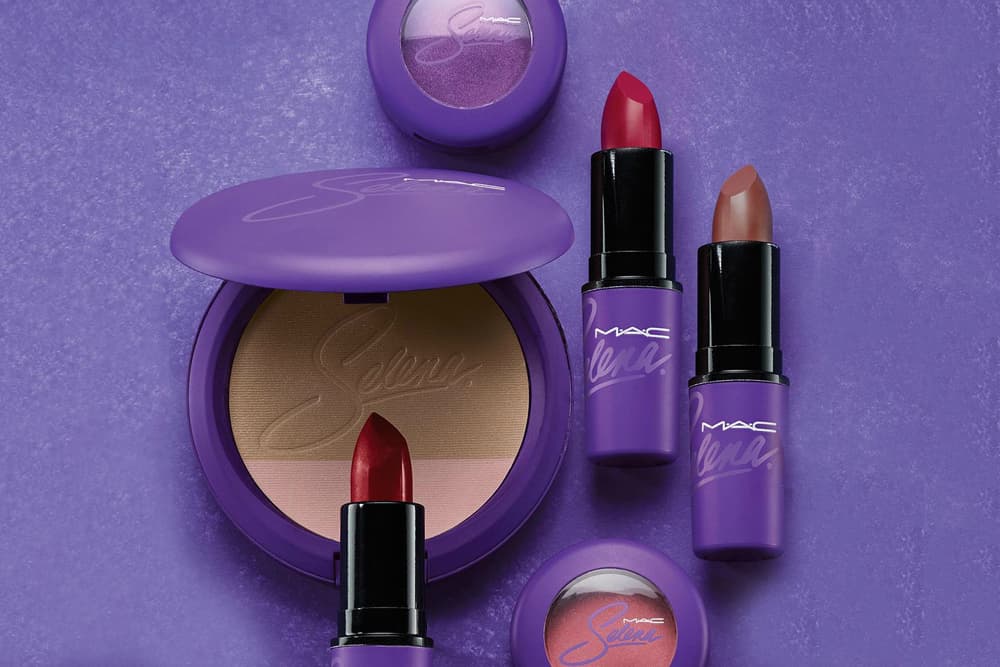 MAC Unveils More Of Its Upcoming Selena Quintanilla Collection
Anything for the fans.
In April, MAC offered the first look at its Selena Quintanilla Collection, done in collaboration with the late singer's sister Suzette. A single red lipstick was shared, but we now present even more products from the range, shared via the beauty giant's Instagram. Pictured above are three lipsticks, two eyeshadows and a blush duo — each one sharing a name with titles of Selena songs. The collection is the result of a fan-made petition and will hit shelves in October, will also include mascara, eyeliner, brush and an "Itty Bitty Balm Balm."
Selena Gomez paid homage to Quintanilla as well with her own re-imagined t-shirt; check it out here.
Share this article