South Korea Drops First-Ever Ice Cream Hangover Cure
This sweet potion will cure your morning-after.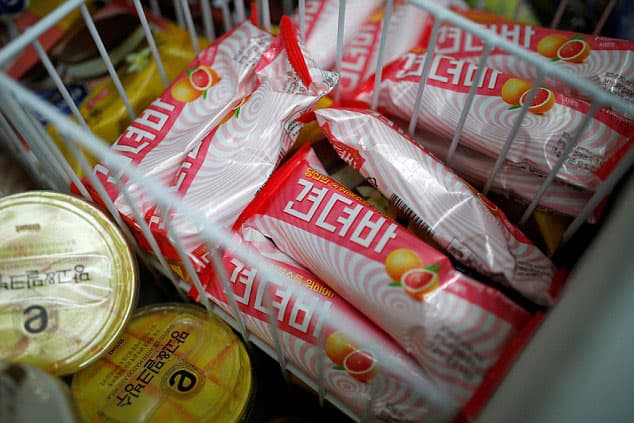 Unfortunately drinking begets hangovers and South Korea understands how to soften the blow of the morning-after in a more delicious way. The country's launched an ice cream hangover cure with grapefruit-flavored Gyeondyo-bars, translated to "hang in there." With an over-saturated hangover cure industry — worth $126 million USD per annum — the Gyeondyo-bar's sweet combat is unique. The secret's within the oriental raisin tree extract, a traditional cure that dates back to 17th century Korean medicine books. Gyeondyo-bars are available in South Korean convenience shops.