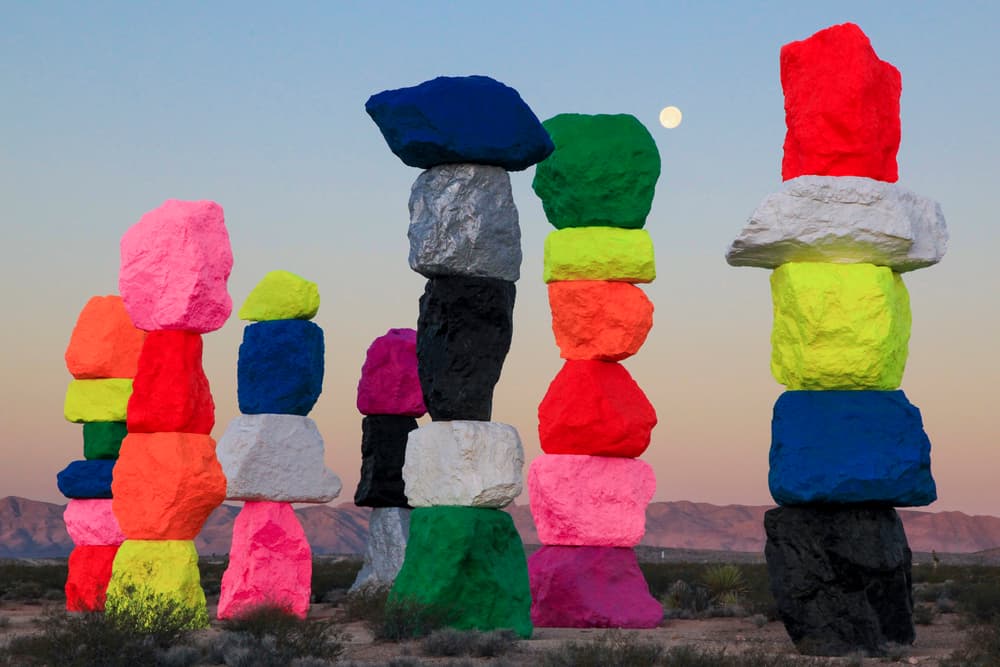 1 of 3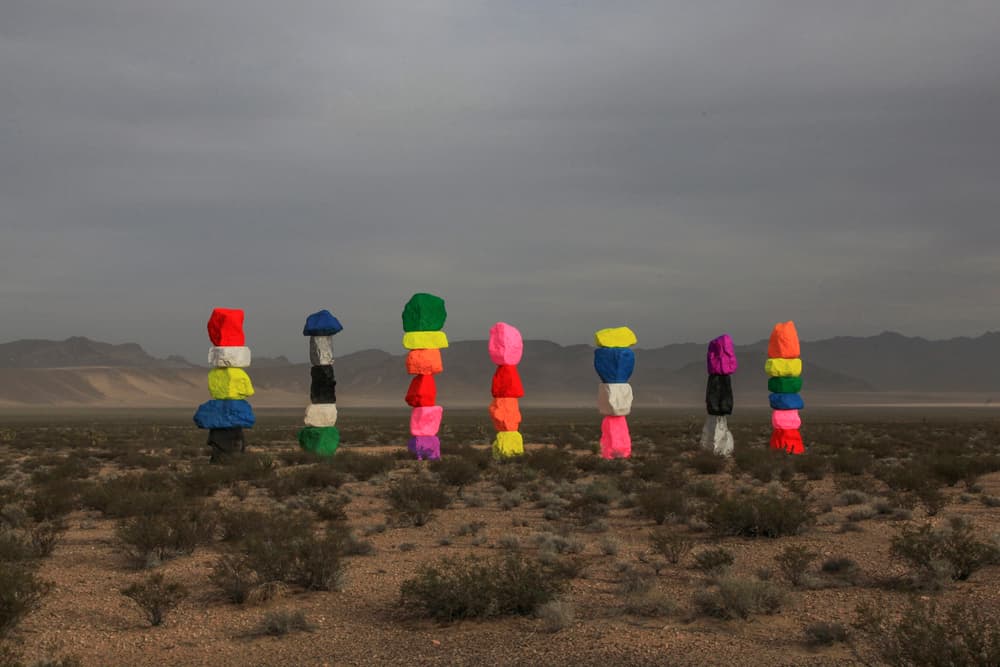 2 of 3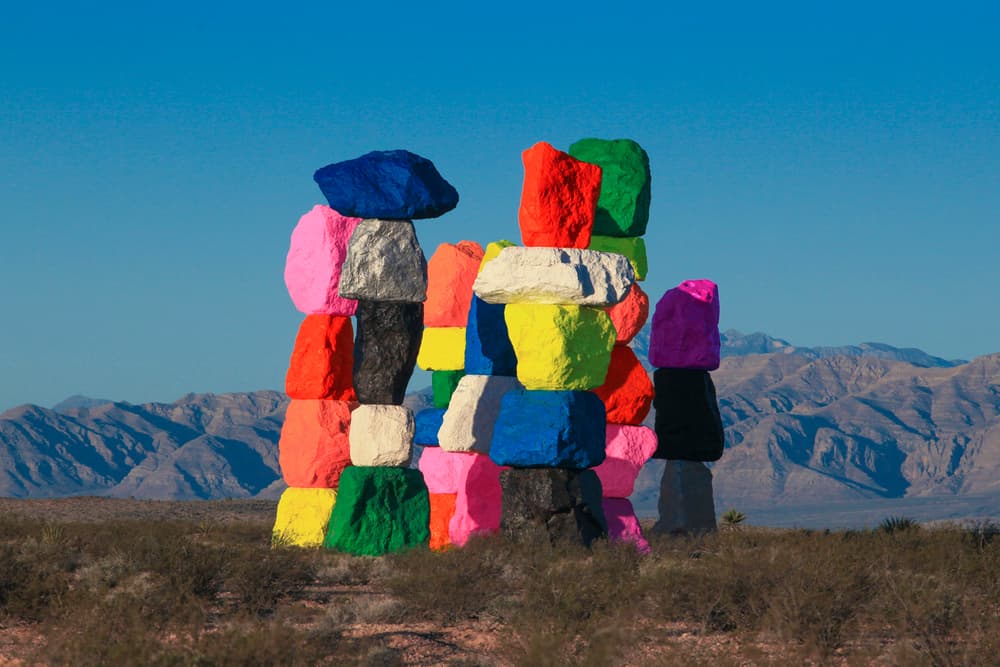 3 of 3
This Artist Planted Stacks of Colorful Rocks in the Nevada Desert
You have two years to see Ugo Rondinone's large-scale desert artwork.
Swiss artist Ugo Rondinone's latest artwork heads to Las Vegas, Nevada's Ivanpah Valley. In-between Sheep Mountain and the McCullough, Bird Spring, and Goodsprings mountain range, you'll find his large-scale public art installation, Seven Magic Mountains. You can't miss it — seven towers of eye-popping boulders stand more than 30 feet high, much like England's Stonehenge. Produced in partnership with Art Production Fund and the Nevada Museum of Art, Rondinone's work punctures the Mojave's arid backdrop with poetic color.
Seven Magic Mountains opened May 11, and will be on display until 2018.
Share this article