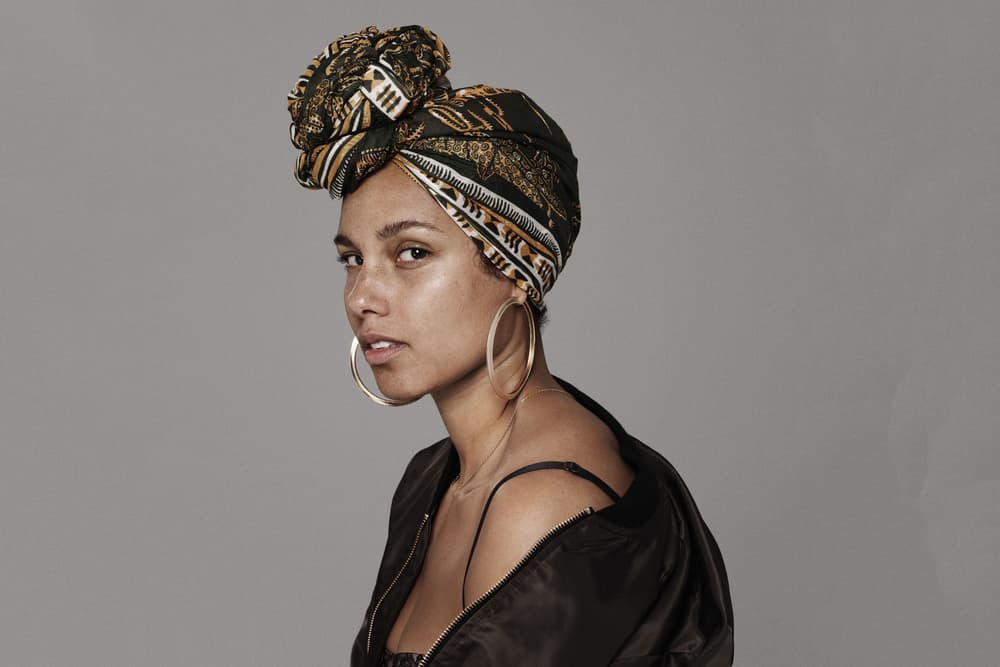 Beauty
Alicia Keys Pens Honest Essay About Embracing Her No-Makeup Self
"I don't want to cover up anymore."
Alicia Keys Pens Honest Essay About Embracing Her No-Makeup Self
"I don't want to cover up anymore."
When Alicia Keys released her new video for "In Common," what is suspected to be a lead single for her first album in four years since 2012's Girl on Fire, she looked noticeably different from before. More than new music, the singer debuted a new fresh-faced look. Now, Alicia is opening up about her decision to go makeup-free in a self-penned essay, first trying to pinpoint when the need to be perfect manifests in women before detailing how her New York background played into her appearance and how she felt judged by the entertainment industry. Posted on Lenny Letters, she writes about the process in which she approached her new album with a new perspective — her past music featuring "songs about masks filled with metaphors about hiding" her insecurities:
Before I started my new album, I wrote a list of all the things that I was sick of. And one was how much women are brainwashed into feeling like we have to be skinny, or sexy, or desirable, or perfect. One of the many things I was tired of was the constant judgment of women. The constant stereotyping through every medium that makes us feel like being a normal size is not normal, and heaven forbid if you're plus-size. Or the constant message that being sexy means being naked.

All of it is so frustrating and so freakin' impossible.
This brought on the urge to uncover and stop censoring herself, leading Alicia to write a song entitled "When a Girl Can't Be Herself" after realizing her concerns about being seen in public in her natural state were unhealthy:
In the morning from the minute that I wake up / What if I don't want to put on all that makeup / Who says I must conceal what I'm made of / Maybe all this Maybelline is covering my self-esteem

No disrespect to Maybelline, the word just worked after the maybe. But the truth is … I was really starting to feel like that — that, as I am, I was not good enough for the world to see.
Soon after, the 15-time Grammy winner would find herself on set for a photoshoot for her upcoming album after being at the gym. Clad in workout attire and a clean face, photographer Paola Kudacki wanted to capture her in her "raw and real" state to reflect the mood of her music. Alicia describes feeling uncomfortable and nervous — until something in her shifted:
It was just a plain white background, me and the photographer intimately relating, me and that baseball hat and scarf and a bunch of invisible magic circulating. And I swear it is the strongest, most empowered, most free, and most honestly beautiful that I have ever felt.

I felt powerful because my initial intentions realized themselves. My desire to listen to myself, to tear down the walls I built over all those years, to be full of purpose, and to be myself! The universe was listening to those things I'd promised myself, or maybe I was just finally listening to the universe, but however it goes, that's how this whole #nomakeup thing began. Once the photo I took with Paola came out as the artwork for my new song "In Common," it was that truth that resonated with others who posted #nomakeup selfies in response to this real and raw me.

I hope to God it's a revolution.

'Cause I don't want to cover up anymore. Not my face, not my mind, not my soul, not my thoughts, not my dreams, not my struggles, not my emotional growth. Nothing.
Share this article