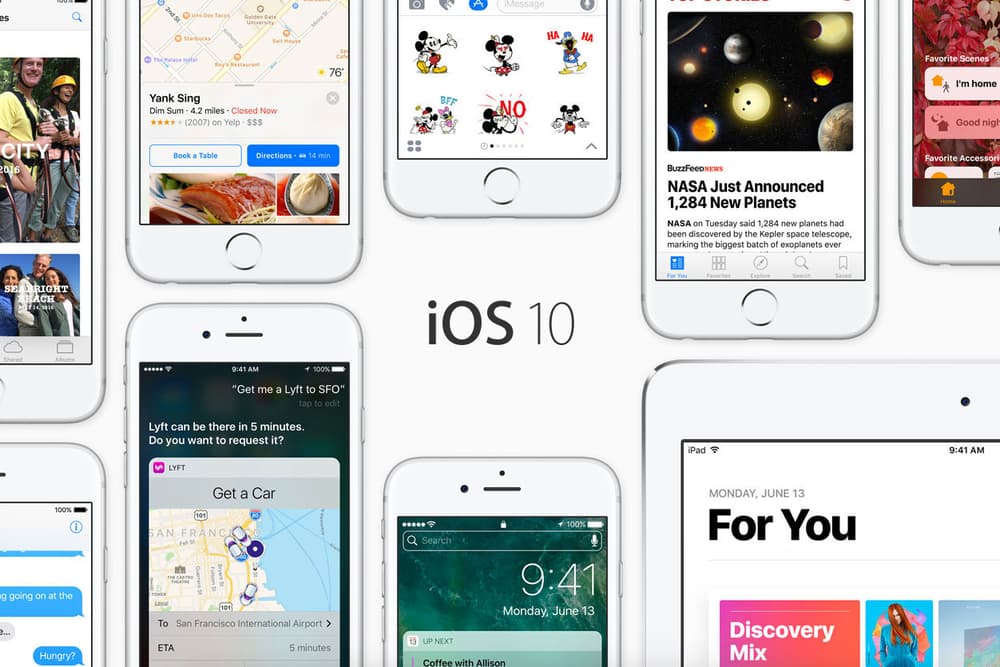 Culture
Here Are the 10 Best New Features in iOS 10
You'll want to hear about Apple's new emoji update — it's quite magical.
Here Are the 10 Best New Features in iOS 10
You'll want to hear about Apple's new emoji update — it's quite magical.
WWDC 2016 means more Apple news and lots of new updates. HYPEBEAST broke down the conference during its live-broadcast and we're covering 10 highlights of the new iOS. In celebrating its tenth edition, here are the new advancements you should know about:
1. Personalize: Send a message in your own handwriting.
2. Bubbles Get Real: Change the way your message bubbles look based on how you say it.
3. Stickers Are Back ('90s kids rejoice): Slap them on top of bubbles or even put one on another sticker.
4. Emoji Magic: Swap out words with emoji — all with a simple touch.
5. Siri Gets Smarter: She now opens in apps so you can ask to book a ride through Lyft, or send money to someone with Square.
6. Home Smart Home: The new Home app lets you turn on lights, unlock doors, and even raise your window shades — all at once if you like.
7. Music is Redesigned: The simple, intuitive design makes it even easier to enjoy your favorite songs. You can also view the lyrics while you're listening to them.
8. Life Gets One Button Easier: Simply pick up your iPhone to wake it up. Your notifications will be there waiting for you.
9. Forget Scrolling Back to 2015: Search your photos by the people or things in them like "puppy" or "ice cream."
10. Multilingual Typing: Type in two languages at the same time without having to switch between keyboards.
Check out the entire list on Apple. iOS 10 is coming Fall 2016 — until then you'll have to make do with what we've got.
---
Share this article