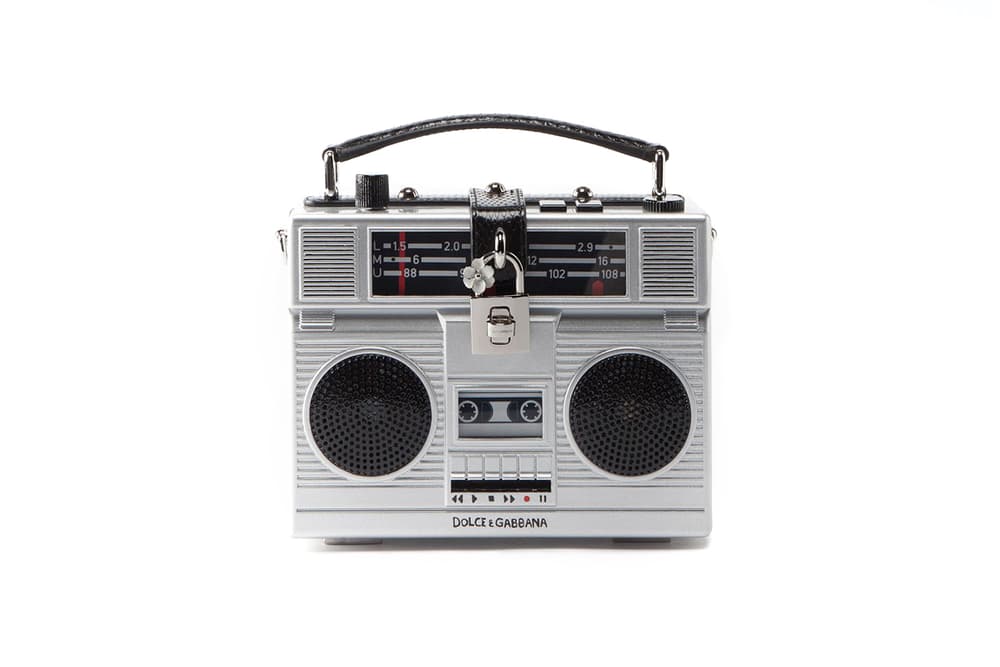 Dolce & Gabbana's Radio Bag Is for Your Inner AUX Cord DJ
The turn-up in a purse.
If you thought AUX cord DJs are just another trend, Dolce & Gabbana agrees. The Italian fashion house presents the Radio Bag — a bag that not only looks like a radio, but is one, too. Crafted from wood and hand-painted with intricate detailing, D&G turned up the volume with an internal AUX cable and should hit a high note for all the plug-and-play music curators out there, because vibes. All you need are AAA batteries and $6,605 USD.
Share this article