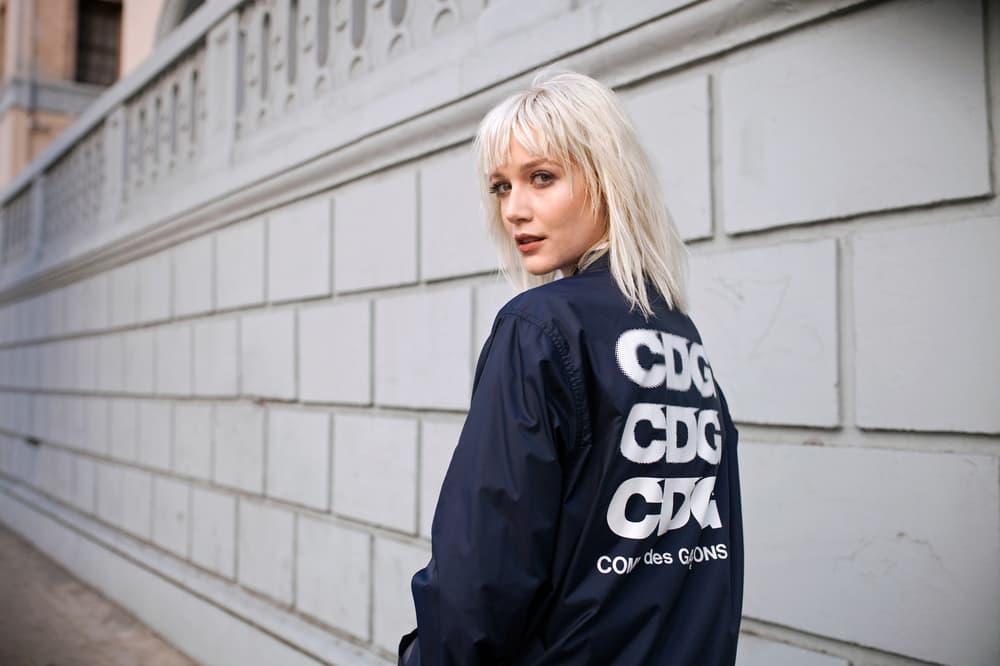 1 of 2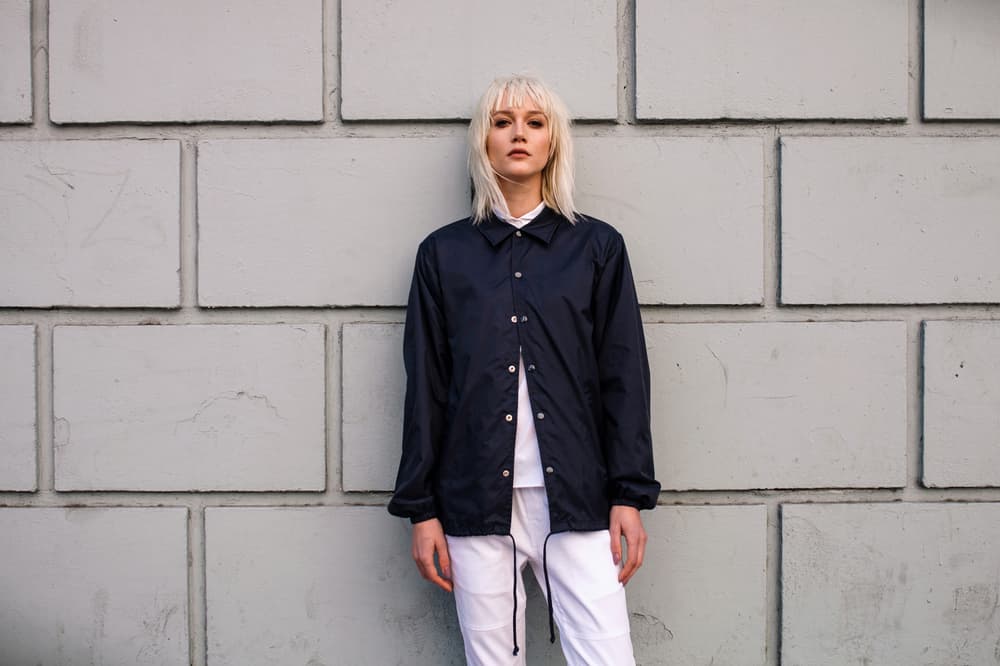 2 of 2
Culture
Eve Speciall Thinks DJing Needs a Paradigm Shift
The model-slash-DJ talks about the issue of gender exclusivity of the industry and how it can improve.
Eve Speciall Thinks DJing Needs a Paradigm Shift
The model-slash-DJ talks about the issue of gender exclusivity of the industry and how it can improve.
While the music is playing and the discs are spinning, the act of DJing is one Eve Speciall uses to channel her creativity, transform and tap into herself as an artist. But once the beat stops, a reality sinks in: the no-boundary-knowing issue of gender equality can be seen and heard quite loudly within the industry. Although Eve's also made quite a career as an international model, it's through spinning where she gets to truly enjoy her passion, and it's where she's hoping to make a difference by empowering and supporting other women across the world.
Eve's passport is abundant with stamps as her gigs take the Australian native from Hong Kong to Los Angeles and back again, the two cities where she spends most of her time, while making pit stops just about everywhere else to work for both fashion houses and musical artists alike — from Nike to Chloe, Givenchy to Miu Miu, and Just Blaze to Samantha Ronson, Mykki Blanco to Demi Lovato. Read our interview below to get to know the jetsetter and how she hopes to make an impact as her journey continues.
1 of 3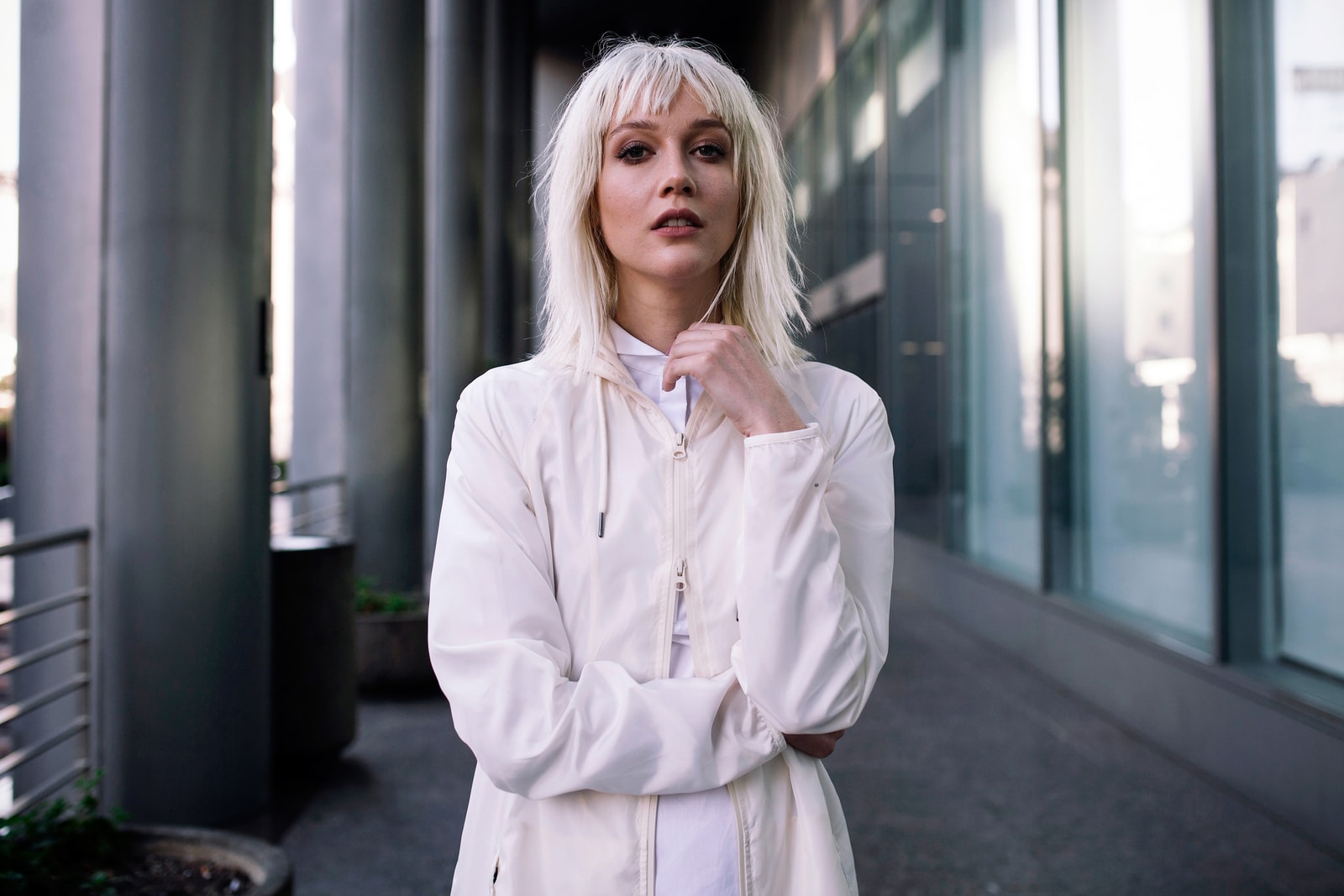 2 of 3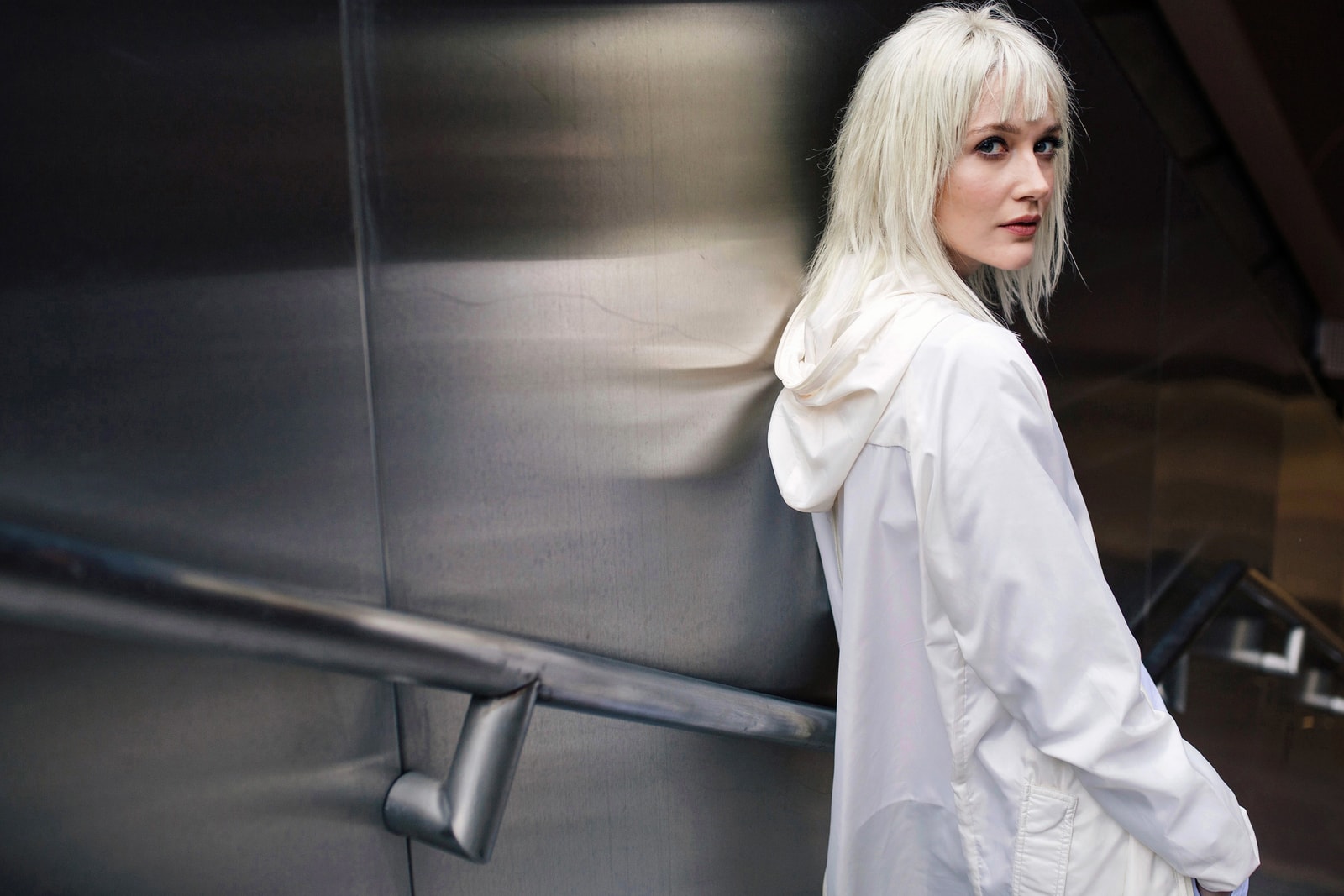 3 of 3
How do you describe your sound?
Spoken word & acid trance… Kidding. Though that would be kind of tight. I don't really have one easy adjective for my sound 'cause it depends on what kind of set I'm playing. I have really broad taste when it comes to music, I play a lot of hip hop, indie dance, bass, beats and house. For a club set, it'll be hip-hop bangers, future bass and electronic… And for a fashion party it might be more nu wave, disco and R&B.
You're originally from Australia, but Hong Kong has become your home. What brought you there and how significant has that city been in your career?
I did NOT expect Hong Kong to impact me the way it did. I started out there on a two-month modeling contract and I ended up staying for almost four years. It's this amazing hub of opportunity, I was meeting super talented and diverse people who were all on really exciting paths especially in hospitality and fashion. I felt like everyone in my circle was killing it and that truly is the best environment to be in. All of a sudden in the right city your own potential gets tapped and you look around and go "Shit, if all these cats can do it maybe I can pursue my dream too… Maybe the opportunity is right here, right now."
Since you spend a lot of time working between Hong Kong and Los Angeles, how would you describe those two music scenes? How are they different or alike?
They are pretty different… I don't want to generalize too much, but the basic gist is HK is a real nightlife centric-club scene, where as LA has more bar vibes. I've noticed that there are so many dope producer/DJs based here in LA, yet there aren't too many venues allowing them to make a living playing gigs here. Asia is such a hotspot for gig activity; that's where the money can be made and the kids will show up in droves for sets.
We read somewhere that you were once a Disney Princess at Tokyo Disneyland. Which one was it? What would her DJ name be?
Haha. I can't speak too much on that, but if a Disney princess was a DJ, I mean Salt N Pepa already had Spinderella which was maybe the most legit DJ name for a girl. PERIOD. Oh wait — Ariel could totally moonlight as The Little PLURmaid. I'm dying. That's actually super tight… Is it too late for a name change?
1 of 2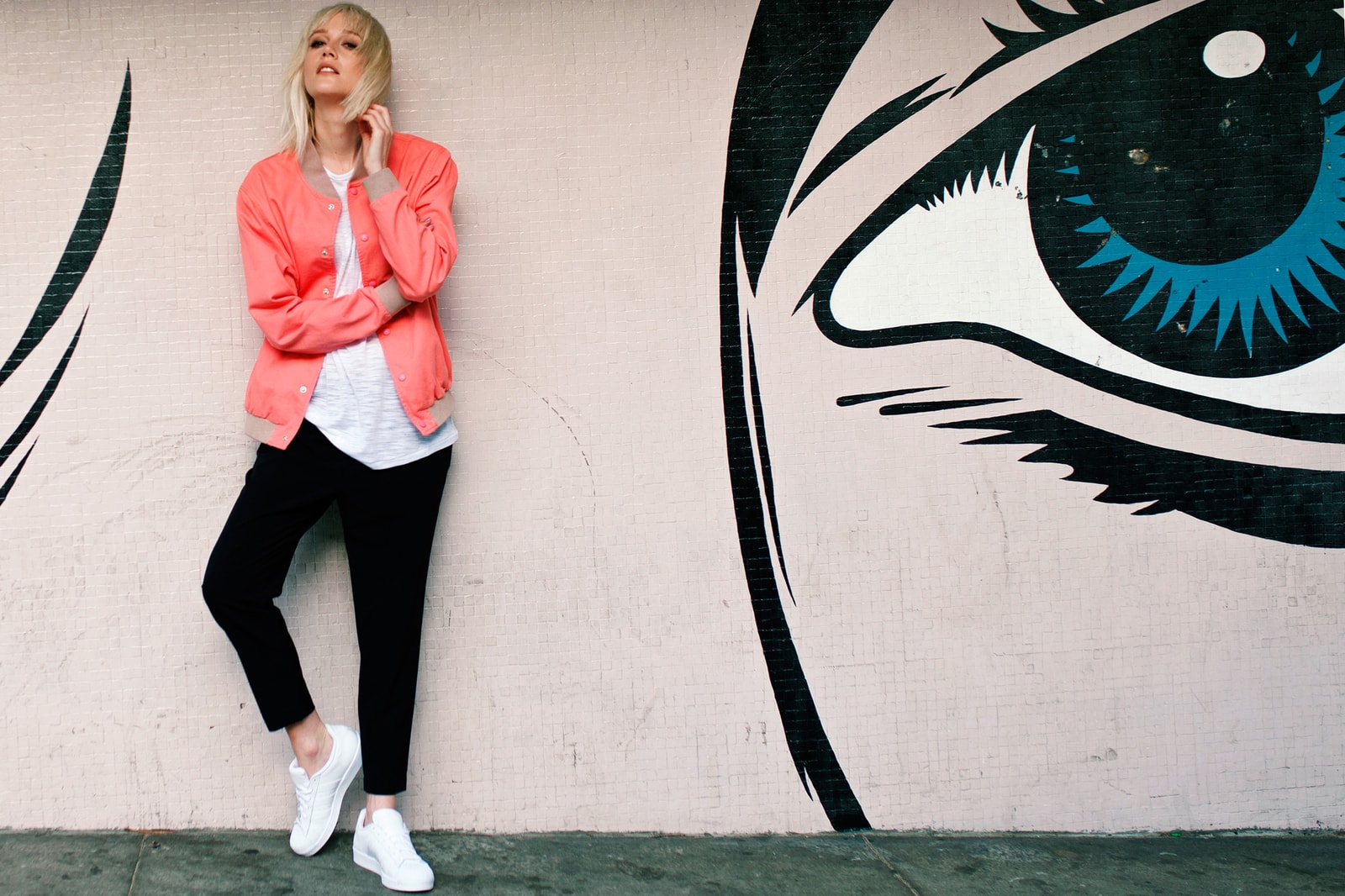 2 of 2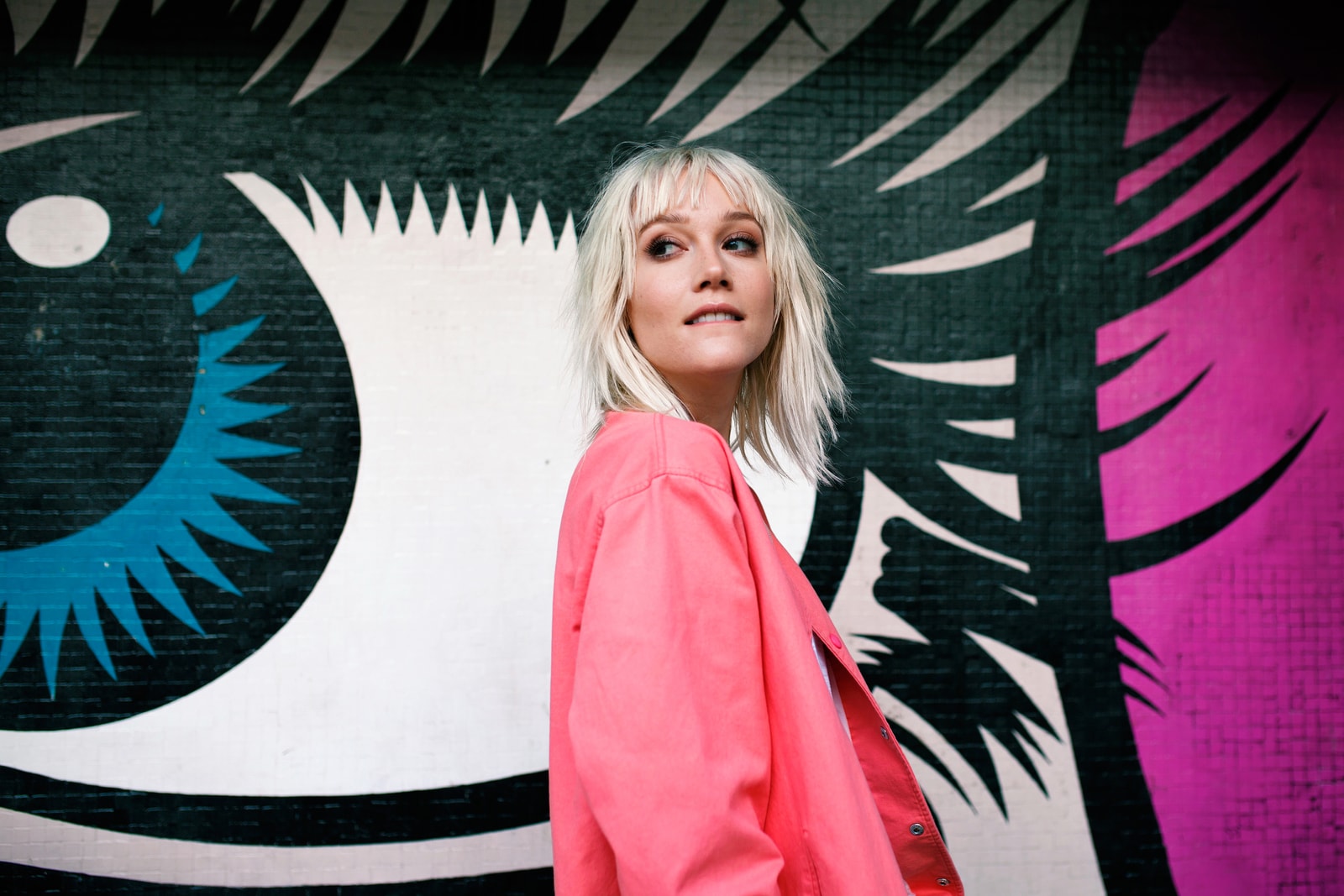 And then you became a model. So how did the DJing come about for you?
I used to dance and as any dancer knows, it becomes all consuming. Problem was, the dance industry in Sydney is quite small, so the opportunities for someone as tall and lanky (and white) as me in the hip-hop dance world really just weren't there. That kind of breaks your heart, loving any art form that much and dedicating all this time and energy and money to it and like a shitty fuccboi it drains your wallet and patience and just doesn't love you back. In retrospect I think my musicality was always stronger than my dance ability. I'm kind of anal and obsessive about music.
Anyway to make a long story short, DJing first appealed to me when I was 18. And finally when I was 22 I bought decks and taught myself. There's no great story actually: I wanted to DJ so I bought used turntables and started DJing. That's the key right there, just do it.
As someone who is firmly planted in both the music and fashion industries, how do you feel about the way the two intersect? How interdependent are they to you?
For me they've become really beneficial to each other, I think modeling increased my profile as a DJ and vice versa. Both are so vitally dependent on the other and crossover is inevitable, and not just for me. Think about it, the key nowadays is artistry. Expression using visual art, fashion, film, music, dance and keeping the lines really blurred between the worlds of each: Kanye and adidas, Jay Z and Marina Abramovic, Beyoncé's visual albums. These artists are intersecting the worlds of design, art and music and for me the most exciting thing about the time we live in is the potential for self expression though various media. The playing field is now so much broader.
Would you ever consider going on tour with an artist? If so, who'd be your dream musician to DJ for?
Such a good question! This has been on my mind for a few years. I'd love to go on tour with a rapper — Young Thug, Rick Ross, Pusha T. Or Danny Brown. Or Korean stars Keith Ape or Taeyang; Or J-pop star Kyary Pamyu Pamyu. M.I.A or Elliphant are also artists who I would quite literally vomit on myself if I ever got close to, so maybe it's not a good idea for me to be around any of my idols.
The key is for art in general to rise above the patriarchy, step beyond the boundaries of exclusive gender and improve the scene as a whole.
You've mentioned in the past you felt like something was lacking music-wise when you were out as a model. Is there anything you think the DJ world is currently missing or could improve upon?
Oh for sure. In my mind, now there is actually something detrimental to the future of the DJ industry. It's the imbalance in exposure and pay between male and female DJs. DJing is undeniably a male-dominated venture. The reason for this is the ongoing favoritism that has maintained an atmosphere of a "boys club." I think we get into trouble when one gender (or race for that matter) dominates a field… a largely white, male DJ lineup provides as much diversity at a dance music festival as a yacht club. Fuck that noise, people will get bored of that real quick.
To resolve this we need to focus on the things we can each do to tip the scale back to a fairer balance. Without venturing into a massive and exhausting tirade on you guys I think the answer lies in a paradigm shift within the industry. A producer named Ducky very aptly put it, "Small efforts from a large group of people… Do what you can." For someone like me that means having a dialogue and close relationship with female DJs in LA and HK in order to network with other women to design ways to support and bolster each other as well as the male artists around us. This is not about men versus women. The key is for art in general to rise above the patriarchy, step beyond the boundaries of exclusive gender and improve the scene as a whole.
Photographer

Aaron Miller
Hair Stylist

Paul Desmarre
Make-Up

Cherish Brooke Hill
Stylist

Nikki Tran
Share this article