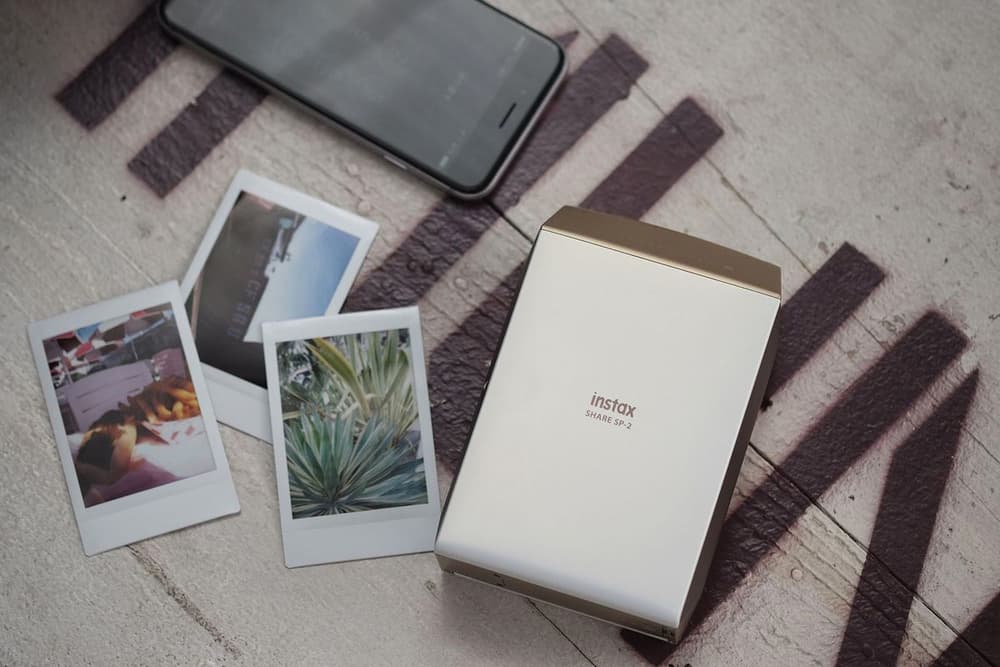 This Phone Printer Brings Photos From Instagram to IRL
Print it like a polaroid picture.
Camera technology continues to advance, yet we've seen a resurgence in the popularity of polaroid and film photos. Fujifilm's brought the best of both worlds together with the introduction of its Instax Share printer a couple years prior, and now the Japanese image company presents an updated SP-2 edition. The small device pairs with your smartphone to print images from its camera roll or even Instagram — location and like stats optionally included — onto 2-inch-by-3-inch Instax Mini instant film. The SP-2 speeds up the process to get the job done in 10 seconds and comes with more customization features (including filters), and will be available for $199 USD this July — just in time for your summer vacation.