Game of Thrones Season 6: Welcome to the Badass Women's Club
After that epic season finale, Westeros promises to be a woman's world.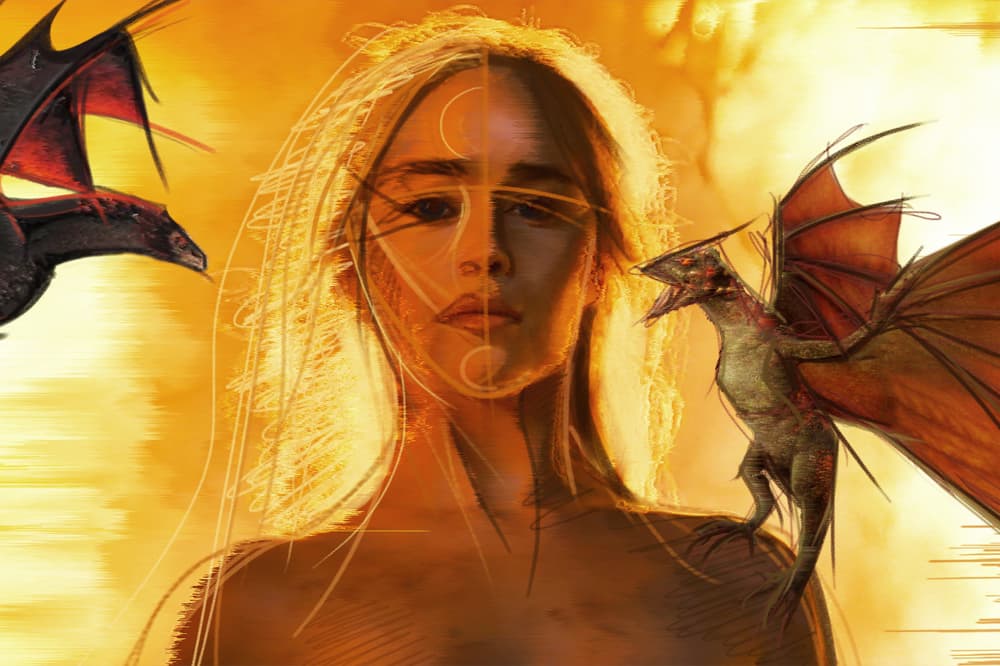 If you haven't watched season six in its entirety, stop reading now!
Prior to season six, George R.R. Martin's Game of Thrones was a hyper-masculine world – with the exception of Daenerys Targaryen. Much has been criticized about its misogynist angle which extends beyond patriarchal authority, rape and over-sexualization. Be that as it may, the show's never been short on badass women searching to define and defy a gender dictated system, including: overthrow it like Daenerys Targaryen and Ellaria Sand, seize control within its limits like Yara Greyjoy, or manipulate their way forward like Cersei Lannister and Margaery Tyrell.
The problem rested on the show's refusal to consistently acknowledge these women, until now. Margaery Tyrell's Natalie Dormer once commented:
"Game of Thrones shows you all the different ways you can wield power: Whether it's psychological, physical, sexual, dragons…I think we'd all go for the dragons if we were given the choice. But that's the secret of the writing, that's why it's such a compelling show — because it shows how different people are given different weapons, physically and metaphorically, and how they use them."
Well, season six was bang-on with women-centric moments that gave each character the proper screen time to wield said weapon without restrictions. Here's our breakdown below.
Sansa – The Girl Who Survived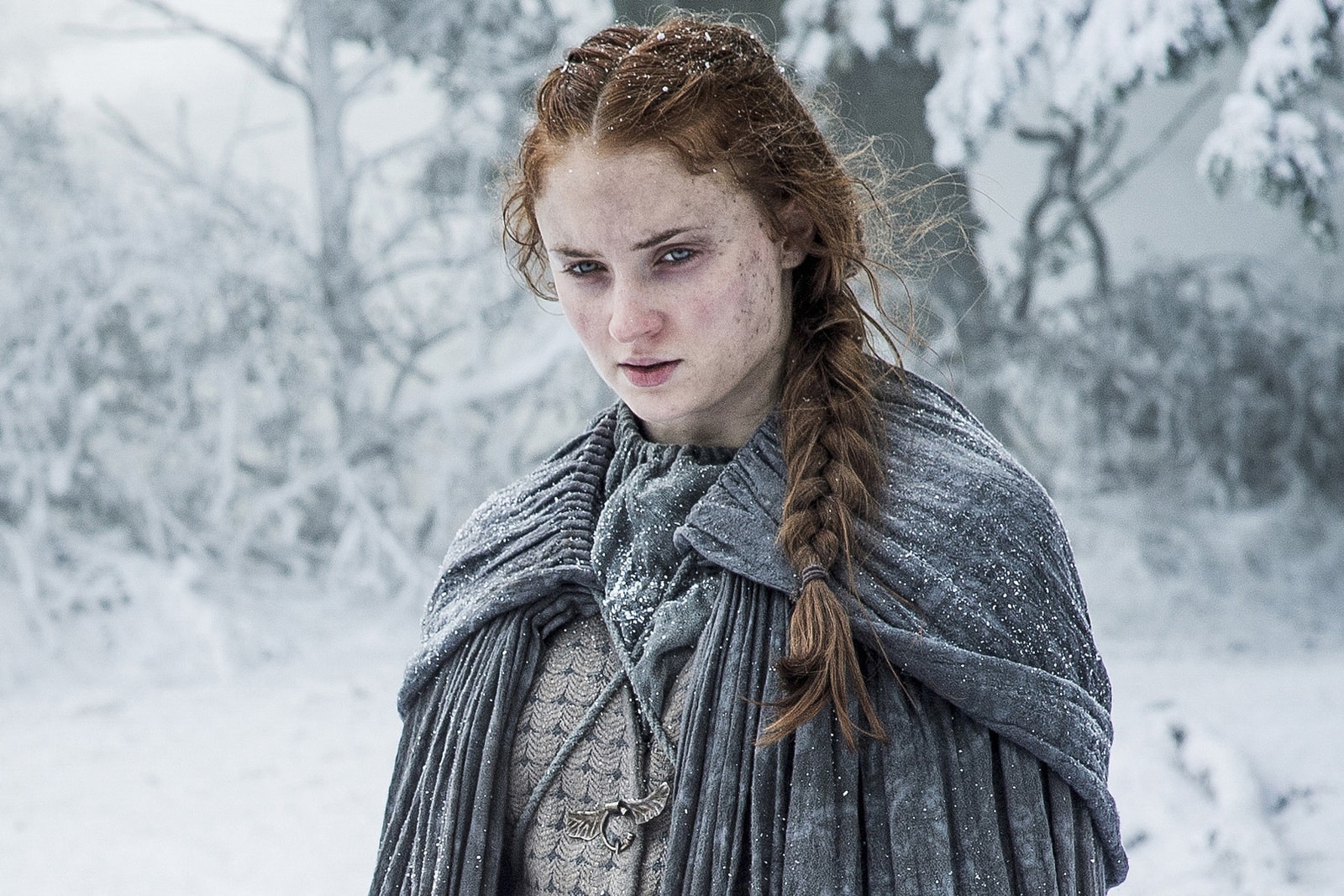 Last season, Sansa's wedding to sociopath Ramsay Bolton and subsequent post-wedding rape scene caused much outrage among the audience. How many times do women have to be brutalized on TV?
If you were among those who didn't enjoy how the plotline turned out for our redheaded Stark girl, then season six had you beaming with pride. There was one scene that had particular significance: when Sansa confronted Littlefinger's decision to broker her marriage to the brute.
"Would you like to hear about our wedding night?" she asked. "He never hurt my face — he needed my face…but the rest of me, he did what he liked with the rest of me, as long as I could still give him an heir."
As Mashable points out, Sansa doesn't just lay out her pain to Baelish, she demands that he put the words in his own mouth. She's no victim, just a survivor who wants justice. It was a moment we've all been waiting to hear – Sansa spoke for women on the show, and women everywhere.
From captor to a potential Stark ruler, Sansa's birthright had less to do with the latter than her sheer character growth during season six. She turned the tide on "Battle of the Bastards" and executed battle strategy better than warriors. Take some notes, Jon Snow.
Arya – A Girl Has a Name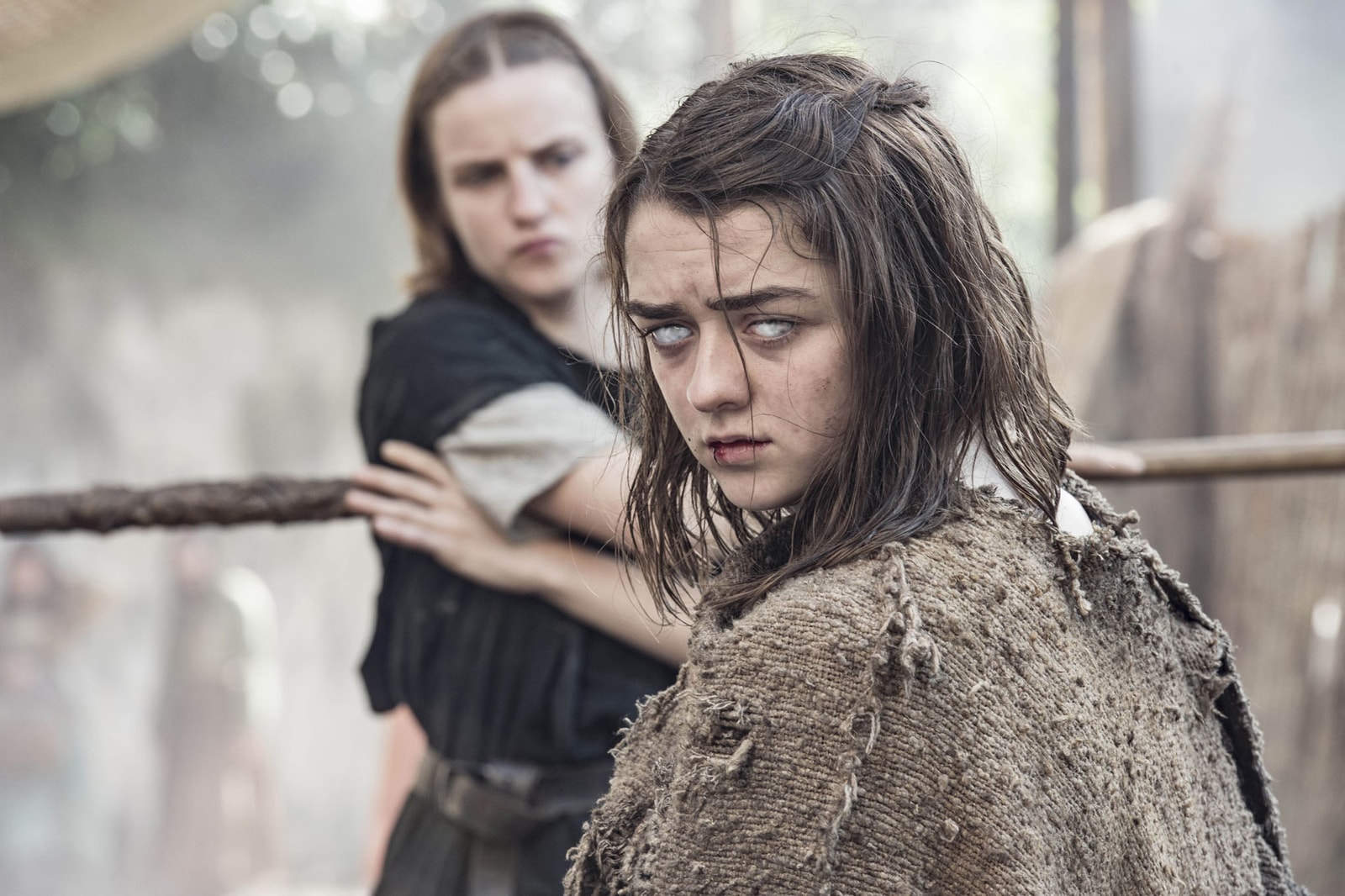 Finally. On episode six, Arya Stark tells us what we've known forever: she's not "no one" but Arya Stark of Winterfell. Hallelujah! After spending the past two seasons convincing herself otherwise, could her revenge list be making its karmic return? Yes, and Walder Frey gets served (literally) by season end.
But what did her training at the House of Black and White all mean? Reddit user catNamedStupidity posed the theory Arya and the Waif – her stick-wielding nemesis – are the same person. The Waif is the "no one" Arya wants to become.
"This is why Jaqen H'ghar always wants the Waif to leave the room before he begins talking to Arya. He essentially wants Arya to stop behaving in a dual personality manner. When the waif asks Jaqen H'ghar, "You PROMISED," it's actually Arya. Arya has finally asked to kill her inner self. A lot of people have observed that Jaqen H'ghar looks a bit pleased with himself when he permits the Waif."
During their showdown, Arya lets the Waif lock her into a room, and prevaled during a situation where she had no power. "Seeing, the true seeing, that is the heart of swordplay," Syrio Forel once told her – if the above is all true, a girl will be fighting her way back home with a newfound gift. Whether it's the gift of seeing or assassin skills, you decide.
Lyanna Mormont – The Ferocious 10-Year-Old She-Bear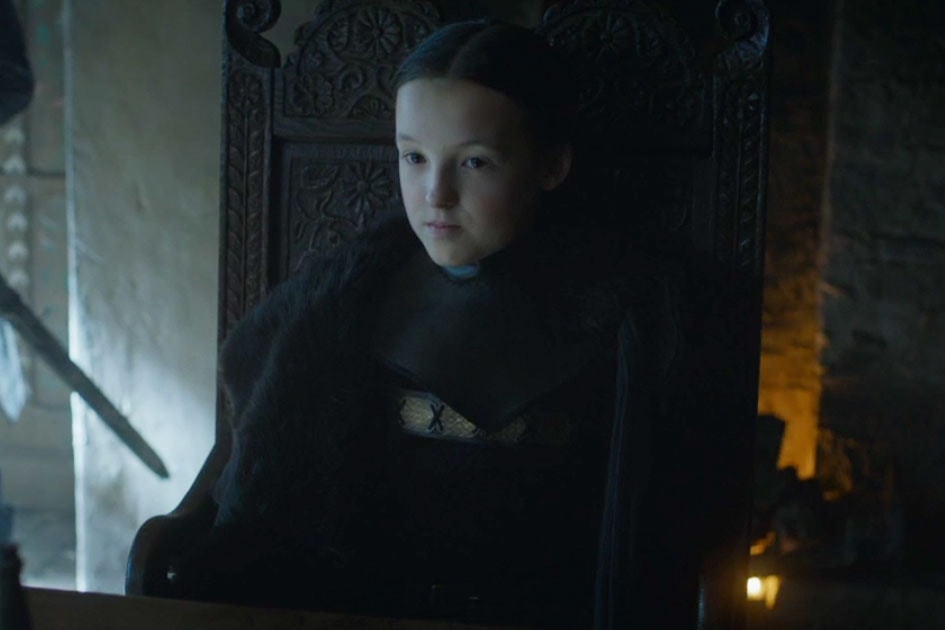 "Bear Island knows no King but the King in the North whose name is Stark." Those words uttered to Jon Snow and Sansa Stark were the same words received by Stannis Baratheon during season 5. Meet Bear Island's young, ferocious leader Lyanna Mormont – less than 10 minutes total airtime and she's hands-down earned her badass stripes.
Lyanna snubs Sansa's woo: "My mother wasn't a great beauty, or any other kind of beauty. She was a great warrior, though. She died fighting for your brother Robb." Her mother Maege Mormont, if you don't remember from season one, is Jeor Mormont's sister and Robb Stark's sworn sword. Bear Island women do not bow to men as per traditional Westeros customs, nor do men to rule in their stead.
Jeor Mormont once commented about his sister:
"Like as not, my sister is marching in your brother's host, her and those daughters of hers, dressed in men's mail. Maege is a hoary old snark, stubborn, short-tempered, and willful."
Lyanna Mormont is her mother's daughter: she knows how to throw shade with grace – her stare down with Ramsay Bolton is all you need to see – regards her responsibility to protect Bear Island's people with the utmost solemnity and rules with spades more intelligence than her same-aged male counterparts including the psychotic Joffrey, spoiled Robin Arryn and timid Tommen.
"I don't care if he's a bastard, he's my King from this day until his last day," she proclaimed to Jon Snow after Battle of the Bastards – it was her words that incited all other Northerners to swear allegiance to House Stark and the new King in the North.
Cersei Lannister – She Won, For Now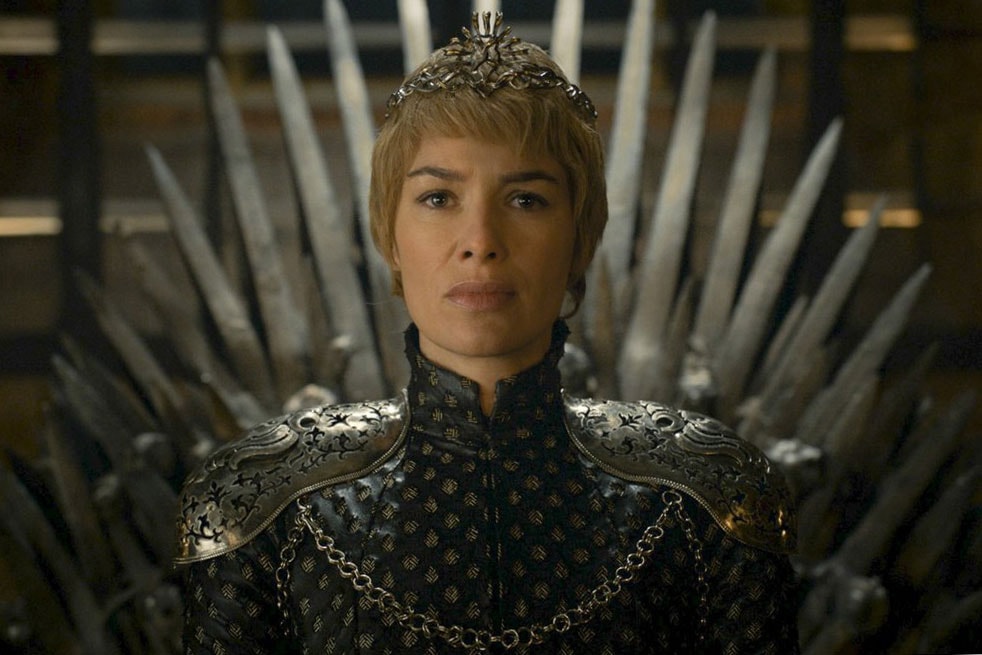 Oh Cersei, what have you done? She may have wrecked havoc on her opponents during "The Winds of Winter" but to what cost? Cersei used an underground wildfire storage to murder all of her opponents including the High Sparrow and Margaery Tyrell. It was too soon to kill Margaery…
Natalie Dormer commented on Margaery's death:
"Margaery's been battling Cersei for the last however many years and she ends up dying on the show not because she didn't beat Cersei, but because she trusted that someone else—the Sparrow—was handling her. There's a moment before Margaery and the High Sparrow die when they look at each other and Margaery realizes that Cersei has outplayed him and she's going to die because of that. Margaery is a fatality of the High Sparrow underestimating Cersei."
Cersei's actions cost her Tommen, who, unable to handle his mother's betrayal, committed suicide. With no other Baratheon left to claim the throne, Cersei was bestowed the title – though that wasn't intentional. Cersei did love her children.
She's a Queen and women to be reckoned with – cunning and bold, she's her own worst enemy. She was backed into a corner by the High Sparrow but the scheming just goes one line (maybe two) too far. Now the most formidable Tyrell – Lady Olenna – is plotting with the Sand Snakes and Varys to get revenge.
Daenerys – Hail Our Future Queen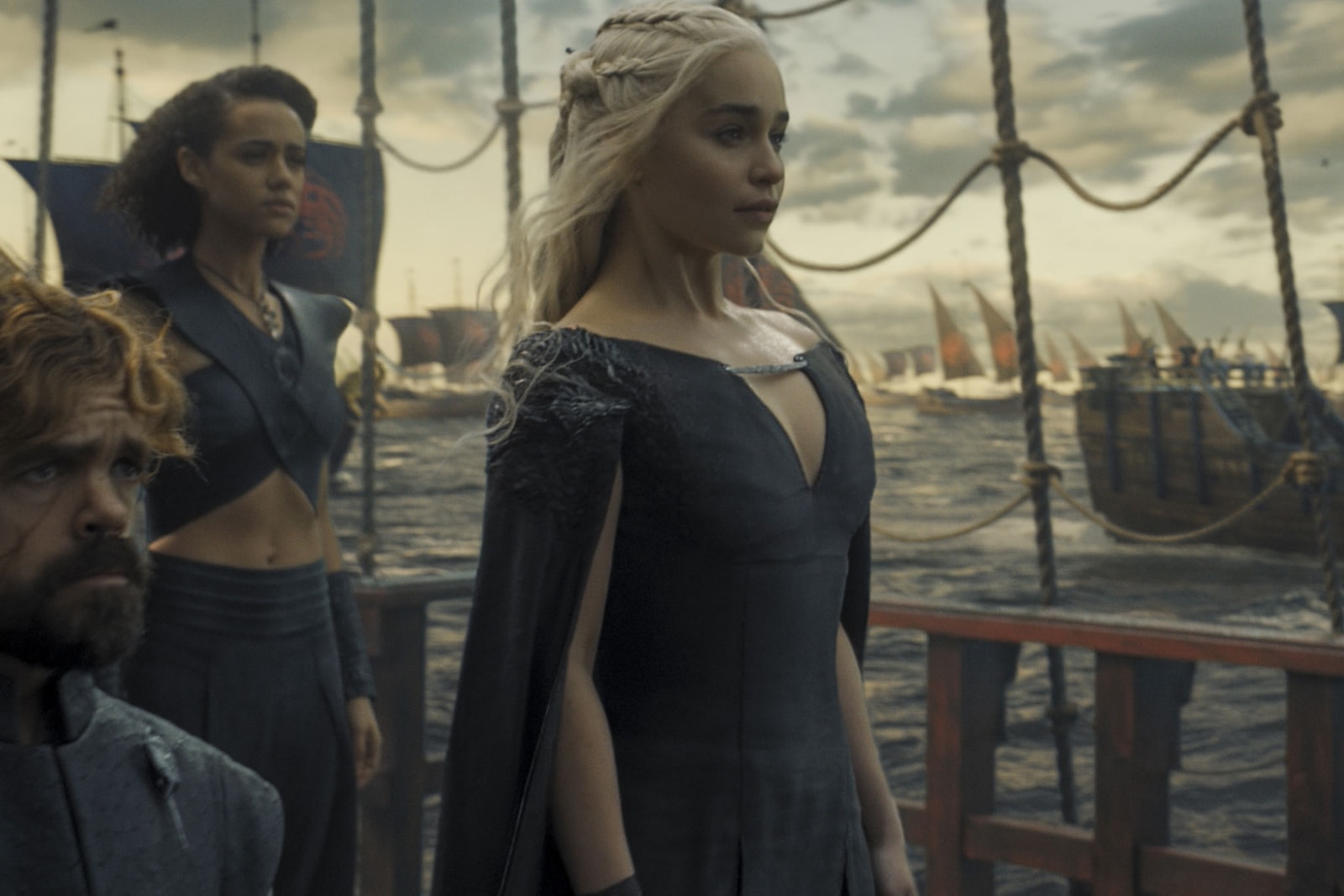 No need to sing Daenerys Targaryen's season six tale too loud – our Mother of Dragons is the badass women's club President. Whether it's submitting an entire Dothraki tribe to her "Unburnt" powers – stark naked – or ending the slave master's siege on Meereen, Daenerys reign gets stronger episode-by-episode.
Her passage across the Narrow Sea with the Unsullied, Dothraki and Tyrion Lannister was secured via Yara Greyjoy – another triumphant allegiance made among women. And dare we say, their meeting was taunt with flirtation and sexual tension? The union was sealed with a solemn promise, "Our fathers were evil men. We're not going to do that, we're going to leave the world better than we found it." Girl power at its best.
"You're in the Great Game now. And the great game's terrifying," Tyrion Lannister said. No, the Game better learn to cower.
---
So, the battleground is prepped. Cersei rules the Iron Throne, Daenerys sails to Westeros via Yara Greyjoy's ships, Olenna Tyrell and Ellaria Sand plot vengeance, Sansa could be ruler to House Stark and Arya is an assassin. Game of Thrones is a women's game now.
Illustrator

Maggie Waller/HYPEBEAST