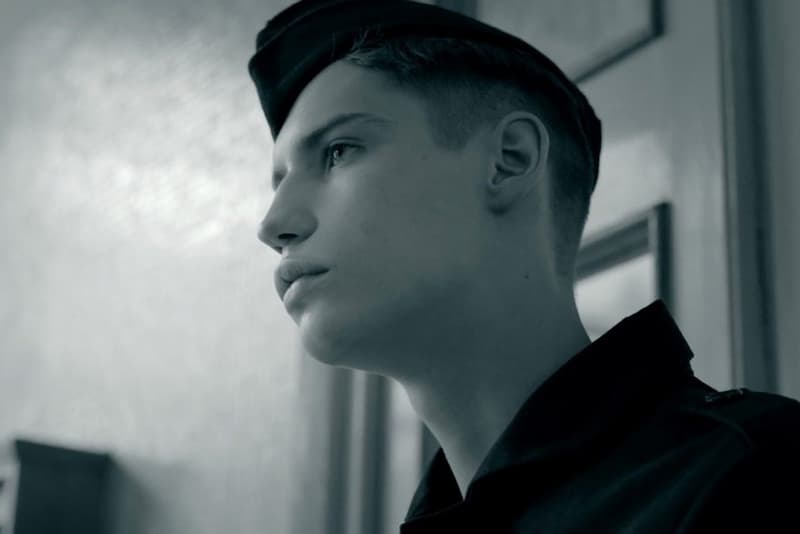 Fashion
Gosha Rubchinskiy Releases a Short Film with Russian Director Renata Litvinova
Dedicated to 60's Italian cultural icon Pier Paolo Pasolini.
Gosha Rubchinskiy Releases a Short Film with Russian Director Renata Litvinova
Dedicated to 60's Italian cultural icon Pier Paolo Pasolini.
You might have heard about Gosha Rubchinskiy's 2017 spring/summer menswear collection presented at Pitti Uomo in Florence today, but what you might not know is that the Russian designer also just released a film. Directed by Rubchinskiy's director friend Renata Litvinova, the 17-minute film entitled "The Day of My Death" draws inspiration from the life story of the controversial Italian cultural icon Pier Paolo Pasolini, who was assassinated during the 1970's. As Litvinova expressed her reverence for Pasolini in an email:
"We were inspired by Pier Paolo Pasolini, his story, his poems, his films, and finally his murder, which has been sealed for 10 years … His reputation was being blackened, and we decided to bring the justice back: Pier Paolo is a genius, an artist, who suffered for his principles."
Set in a vacated tobacco factory from the 1930's, the black and white silent film deals with various themes, from sex to violence. More than that, the film-noir ambiance of the film is amplified with the eerie soundtrack composed by Igor Vdovin. Head over to Vogue to see it for yourself. You can expect to spot Rubchinskiy's cameo role as a Russian soldier at the 02:24 mark.
Share this article