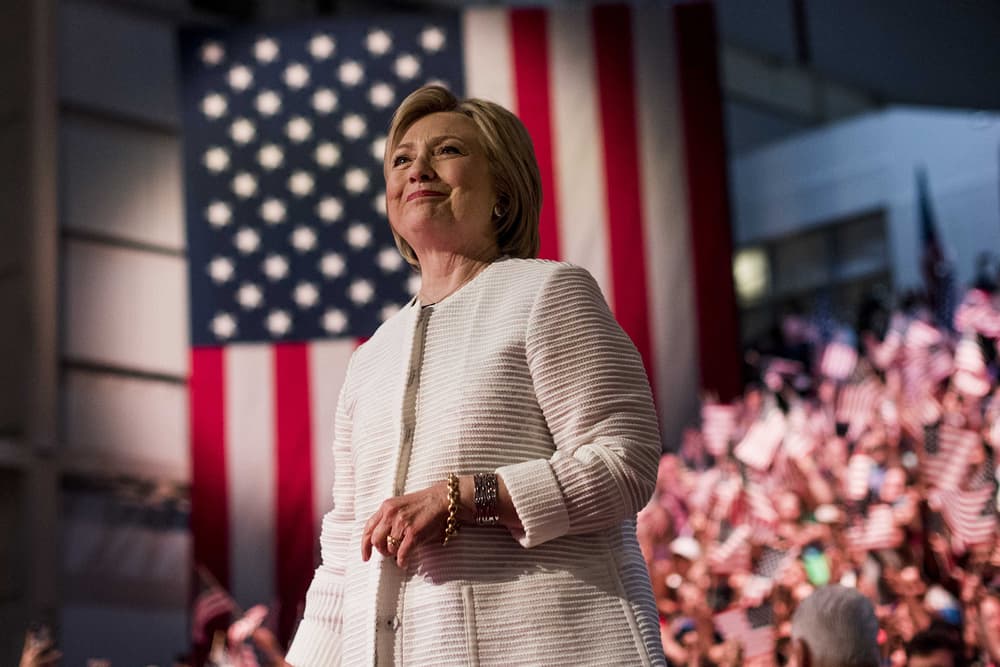 Culture
Hillary Clinton Makes History As First Presumptive Woman Presidential Nominee
"This campaign is about making sure there are no ceilings, no limits for any of us … and we are stronger together."
Hillary Clinton Makes History As First Presumptive Woman Presidential Nominee
"This campaign is about making sure there are no ceilings, no limits for any of us … and we are stronger together."
Hillary Clinton received a historical win by becoming the first woman to earn the nomination of a major political party in the United States, as projected by the results of the primaries on June 7.
That evening, the former Secretary of United States — whose husband, Bill Clinton, was the president from 1993 to 2001 — clenched enough delegate votes to claim a win over Bernie Sanders on the ballots of four of the six states in the Super Tuesday primary election following an arduous battle against the fellow Democratic hopeful on her platform that has mostly focused on gender equality and women's rights. Clinton first ran in the primary election in 2008 against Barack Obama, who went on to secure the nomination and become America's first Black president.
Next, Clinton will move forward to face Republic nominee Donald Trump in November's general election, although Sanders has pledged to continue his campaign until the Democratic convention in July. During a rally at her Brooklyn headquarters she acknowledged her victory, saying "The vigorous debate that we've had about how to raise incomes, reduce inequality, increase upward mobility have been very good for the democratic part and for America." Adding, "As we look ahead to the battle that awaits, lets look at what we all have in common." Watch her entire speech below.