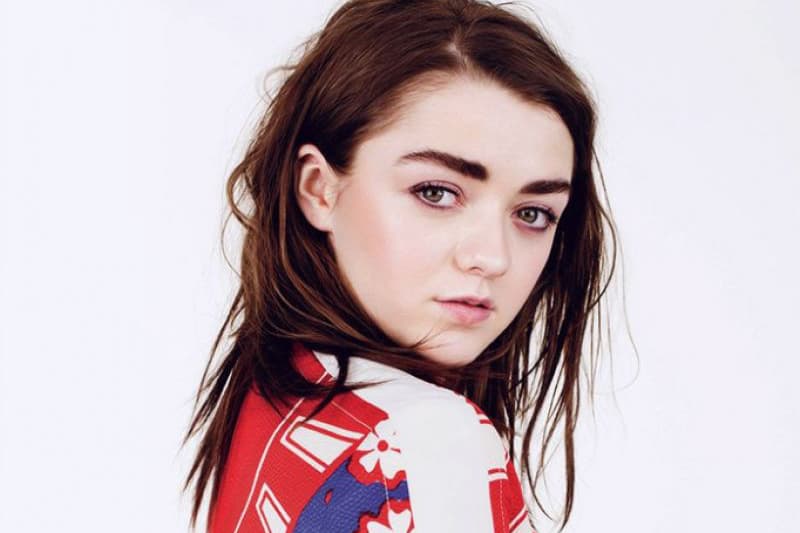 Film & TV
Maisie Williams Calls out 'The Daily Mail' on Twitter for Sexist 'Braless' Headline
She also talks about her idea of feminism.
Maisie Williams Calls out 'The Daily Mail' on Twitter for Sexist 'Braless' Headline
She also talks about her idea of feminism.
Following her attendance at a charity event to raise money for the National Society for the Prevention of Cruelty to Children (NSPCC), Maisie Williams slams British publication The Daily Mail for running a tasteless headline that focused on her outfit rather than her charitable efforts. The headline in question reads, "Unveiled: Game of Thrones' Maisie Williams goes braless in sheer lace dress and quirky headpiece at charity masquerade ball." Being an active feminist, Williams is not having it at all and retorted on Twitter with an alternate headline saying, "Alternative Game of Thrones actor, Maisie Williams, helps raise thousands at a Summer Masquerade Ball for @NSPCC." Since then, commenters on the original article have joined the Game of Thrones actor in voicing out their disgust at the superficial piece.
In an interview with Entertainment Weekly recently, Williams opened up about her views on feminism, indicating, "We should stop calling feminists 'feminists' and just start calling people who aren't feminist 'sexist' – and then everyone else is just a human. You are either a normal person or a sexist," she said. "I sometimes really worry about speaking up about feminist subjects out of fear of being bashed by women on social media. And there's something not right there… I believe in equality and I know I have more power than the average person to reach people." What do you think? Let us know in the comment section below.
Source
Photographer

Glamour Magazine