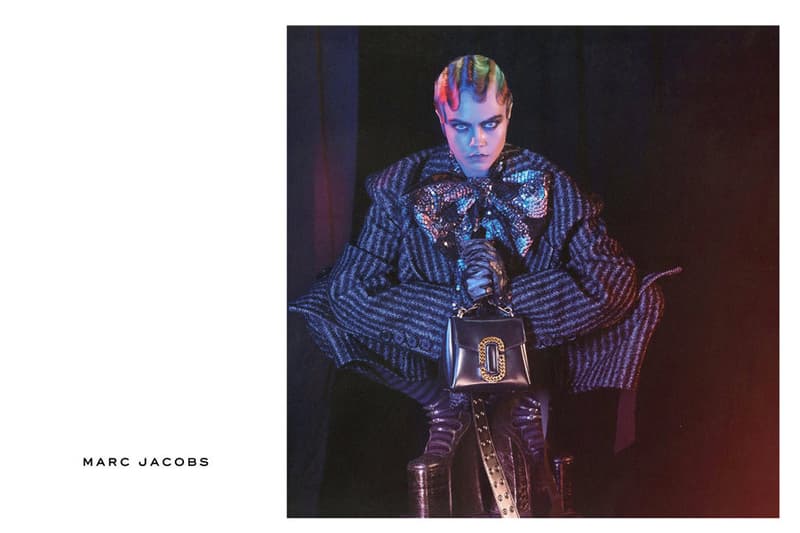 1 of 3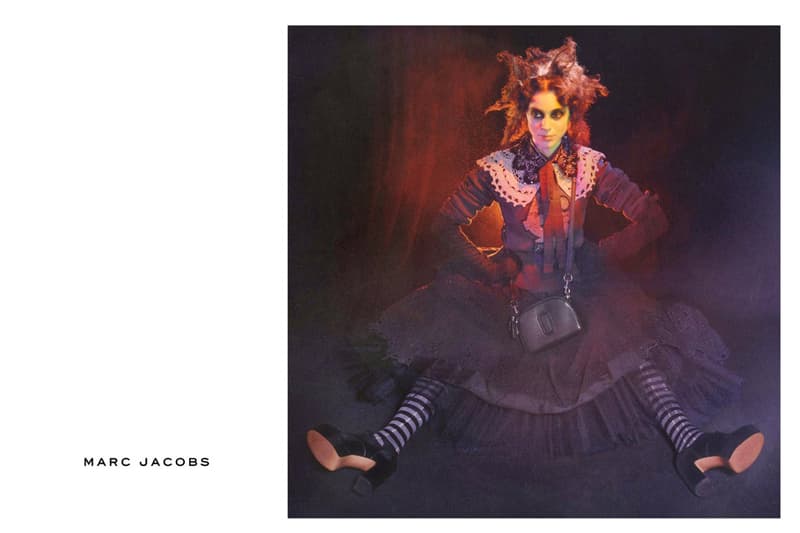 2 of 3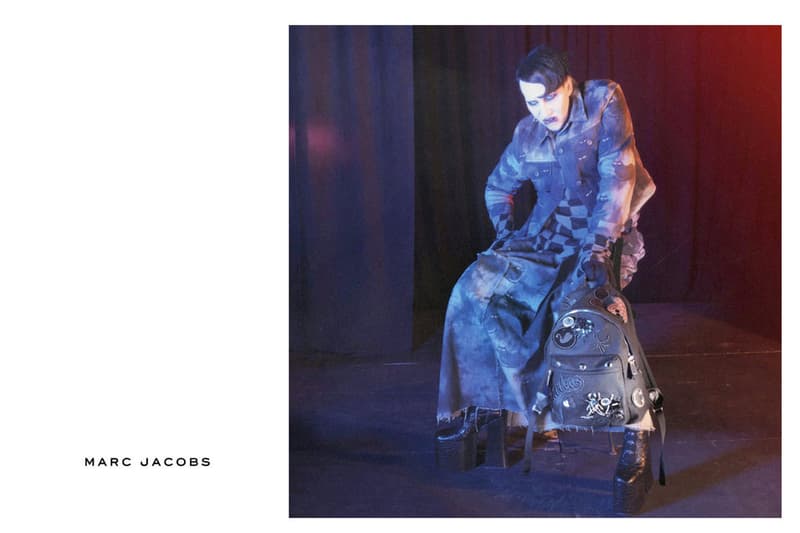 3 of 3
Fashion
Cara Delevingne and More Join Marc Jacobs' 2016 Fall Campaign
Including Marilyn Manson and St. Vincent.
Cara Delevingne and More Join Marc Jacobs' 2016 Fall Campaign
Including Marilyn Manson and St. Vincent.
After teasing his forthcoming 2016 fall campaign featuring Missy Elliot and Jarlos, Marc Jacobs reveals more of the campaign with musicians Marilyn Manson and St. Vincent, as well as model-actress Cara Delevingne joining the star-studded lineup. Similar to previous teasers, the designer takes to his namesake label's Instagram to reveal the campaign images shot by celebrated photographer David Sim. The posts are accompanied with a caption in which the designer shares a personal story about each featured individual.
He chose Marilyn Manson because "in direct contrast to the outward hideous beauty of Manson's stage persona is his instinctive, inherent intelligence and understanding of what matters." As for St. Vincent (real name Annie Clark) he expressed he "was really taken by comments Annie made in an interview with Rolling Stone where she described queerness as a transcendence of sexuality and as a 'banner' for being 'other.' It was thoughtful, relevant and poignant." And finally, it was Cara's strong personality that attracted the designer as he says, "Every once in a blue moon I am fortunate enough to meet a model with a personality so huge it almost overshadows even the strongest of looks—the most dramatic fashion. Watching Cara's growth and evolution into a dynamic, outspoken, independent woman is a true joy, just as she is herself." Check out the new Marc Jacobs Fall 2016 campaign images in the gallery above, or take a look at the label's latest Resort 2017 collection here.
Share this article