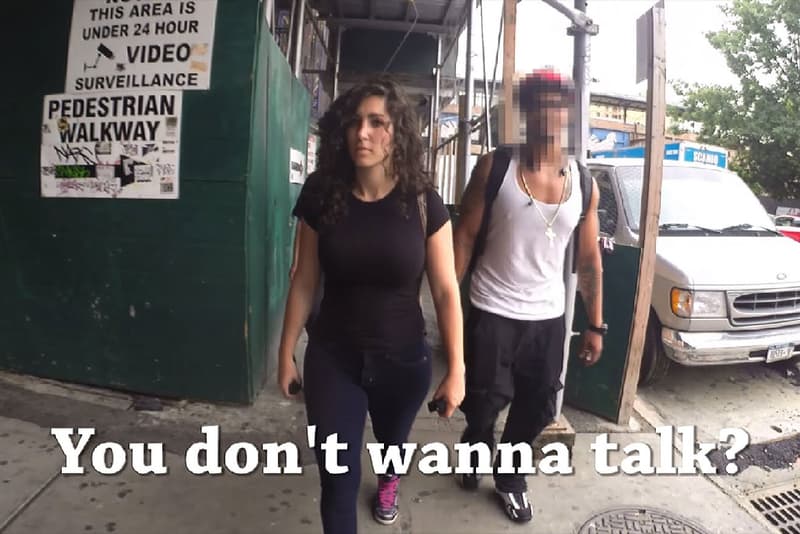 Health
Women Use #NoWomanEver to Share Tweets About Street Harassment
"When he pulled my ear plug outta my ear for not responding? My heart melted." #NoWomanEver
Women Use #NoWomanEver to Share Tweets About Street Harassment
"When he pulled my ear plug outta my ear for not responding? My heart melted." #NoWomanEver
Women are using the hashtag #NoWomanEver to recount their experiences with catcalling and street harassment from passing strangers. It started with a tweet by Miss Black Awareness aka CJ:
"He blocked me from walking to the register when I was ignoring him in CVS and we been together since that day!" -NO WOMAN EVER

— Miss Black Awareness (@ImJustCeej) June 18, 2016
#NoWomenEver was then used over 140,000 times to document the ridiculous displays of male aggression. Men on CJ's Twitter timeline "were being woefully obtuse about street harassment" after her original tweet. "I was honestly trying to lighten things up a little bit. I thought the snark and sarcasm behind it would change the energy behind the timeline" she told Buzzfeed.
Some tweets are downright horrific — women have reported being spit upon and touched. It's good to have women speak up on a mutual platform but it's time for real change.
"He screamed sexual profanities at me from a moving car as I was walking from the bars, and that's how I met your dad." said #nowomanever

— Sara Petty (@_spetty) June 18, 2016
"I wasn't attracted to him. I politely declined his number. But when he followed me off the bus? " #NoWomanEver

— jamilah lemieux (@JamilahLemieux) June 18, 2016
Share this article