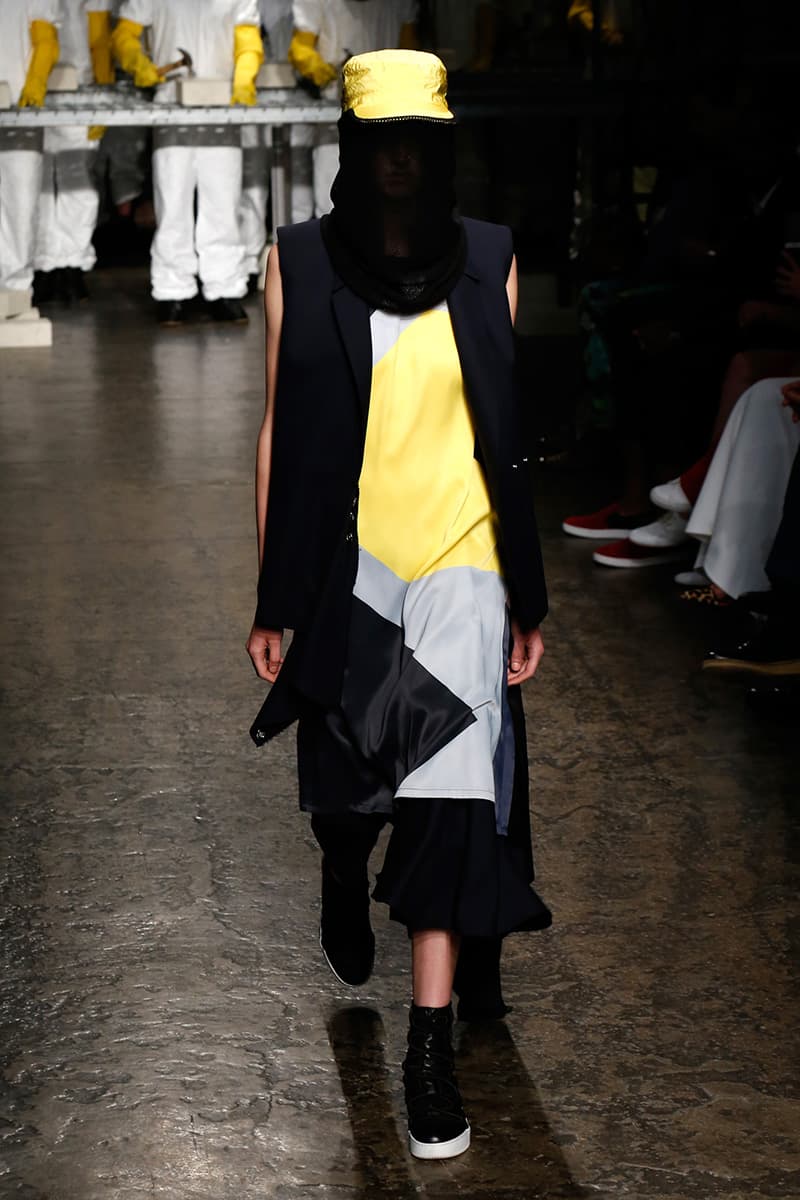 1 of 34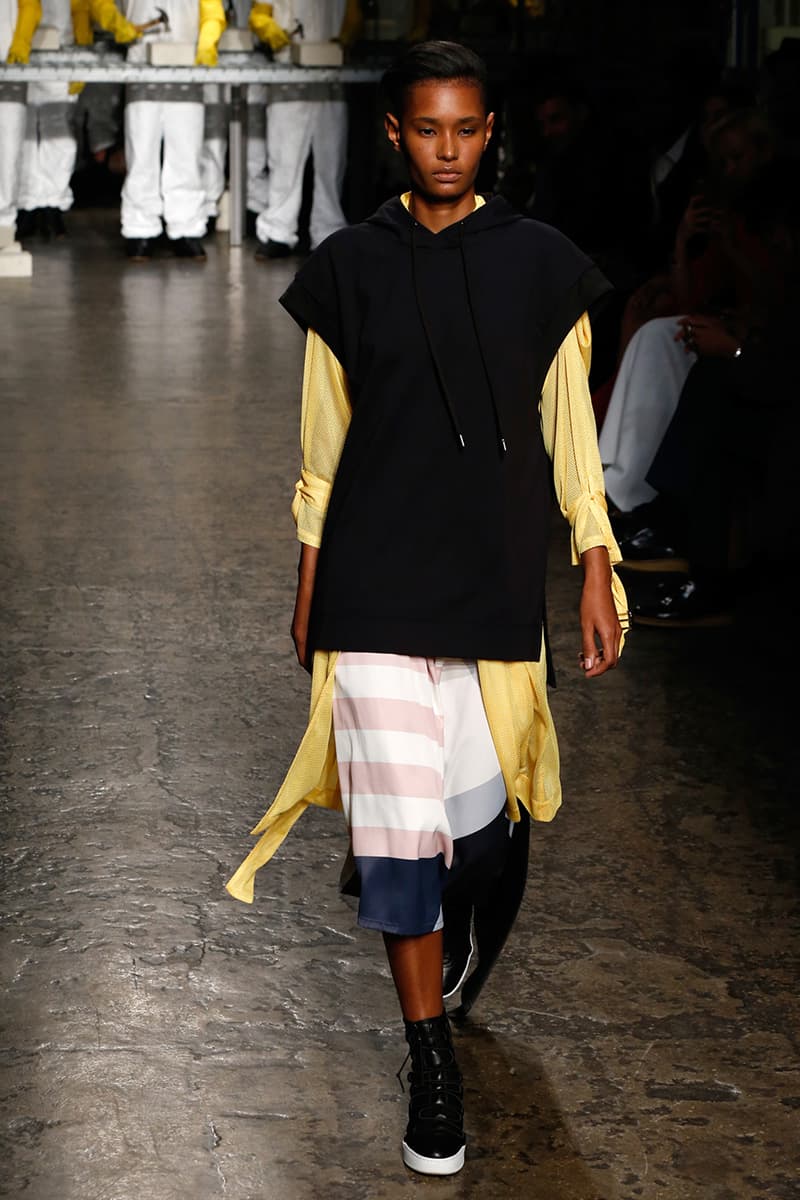 2 of 34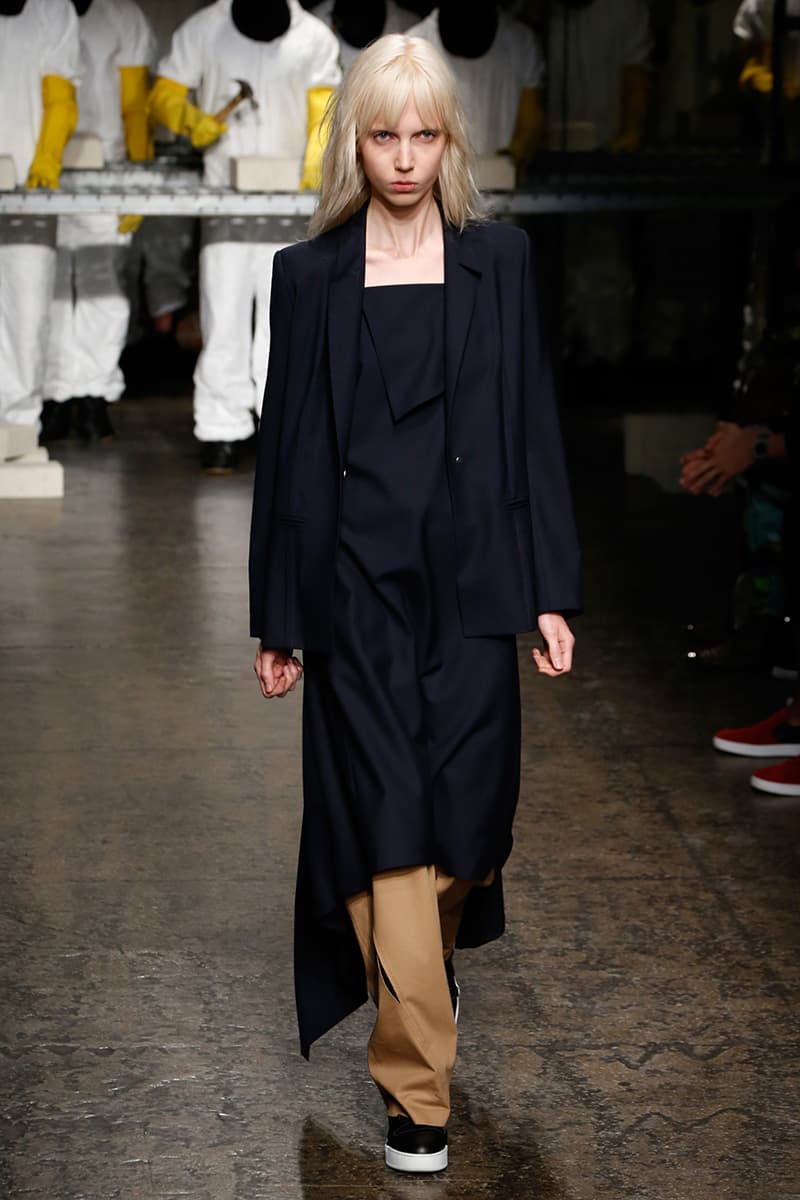 3 of 34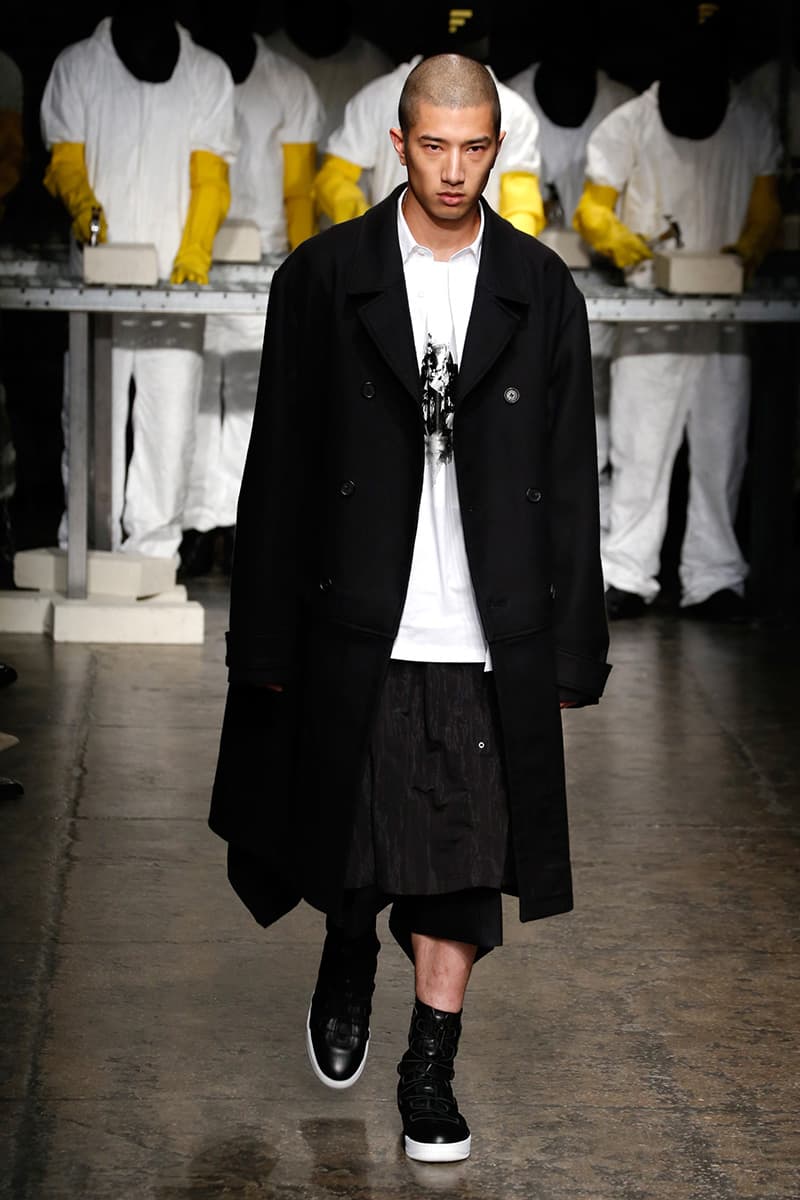 4 of 34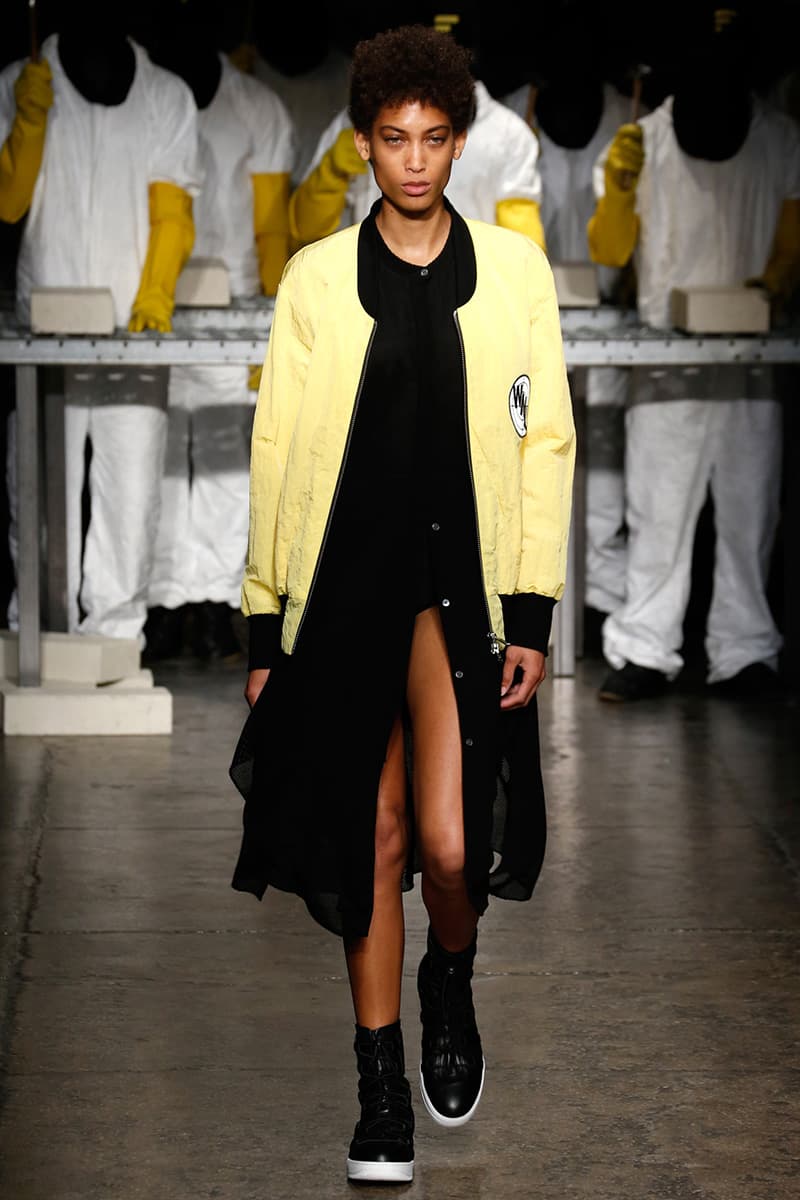 5 of 34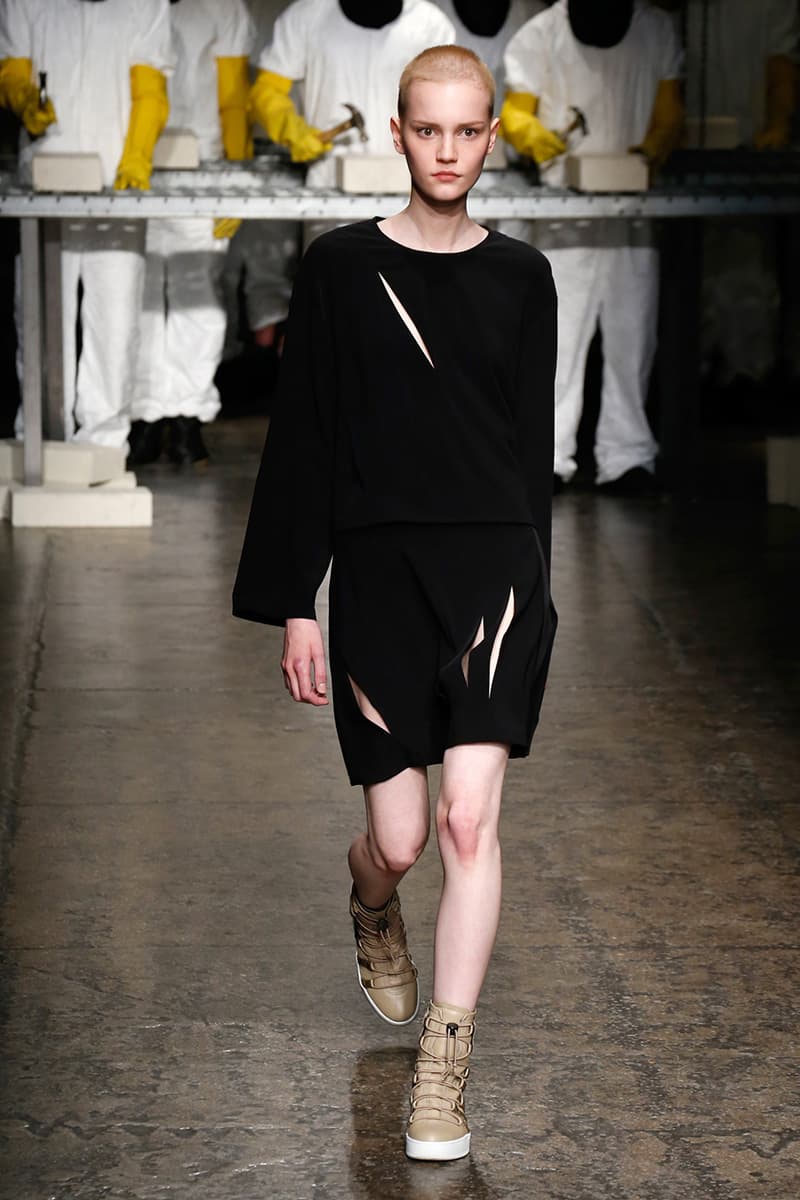 6 of 34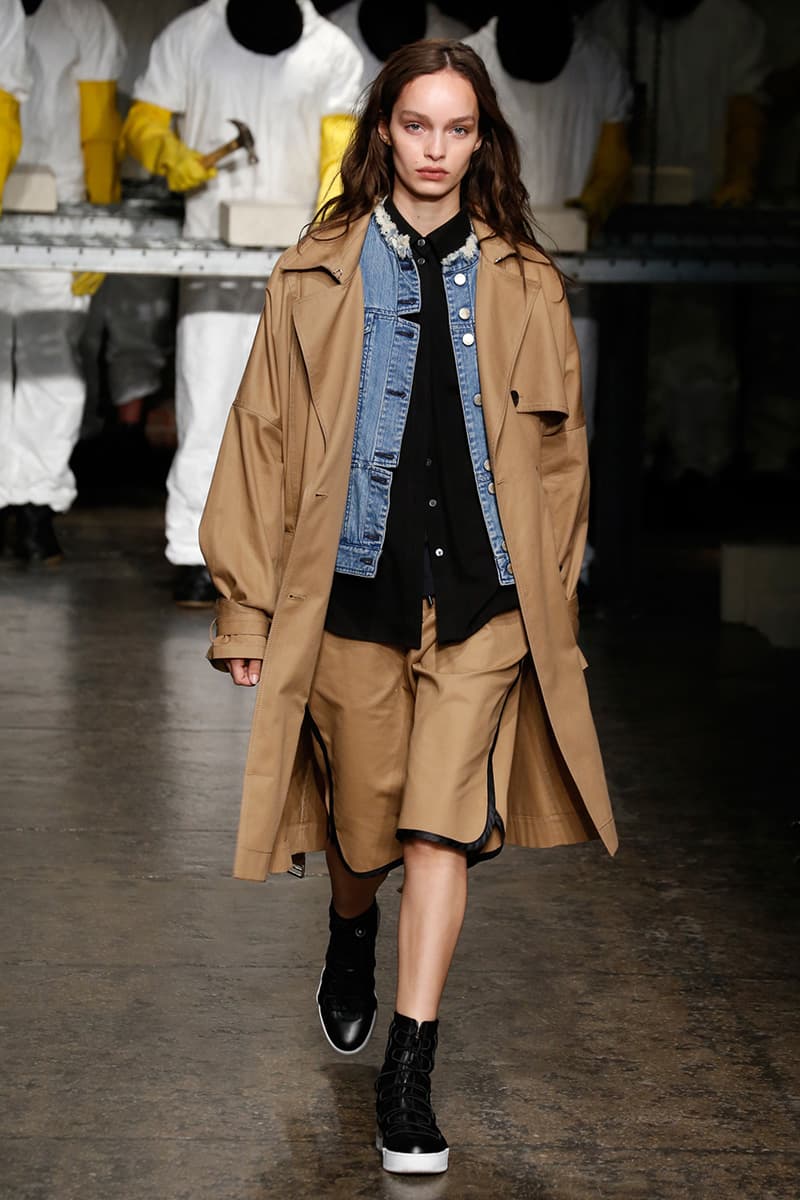 7 of 34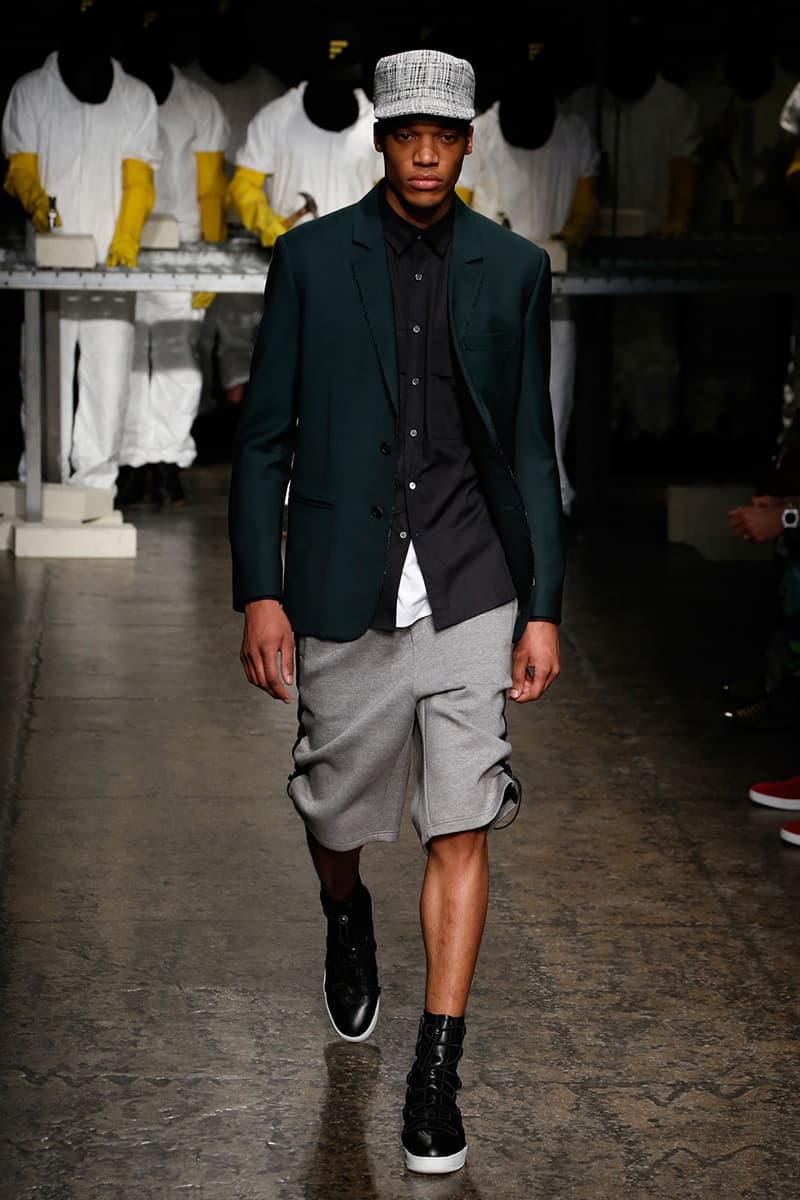 8 of 34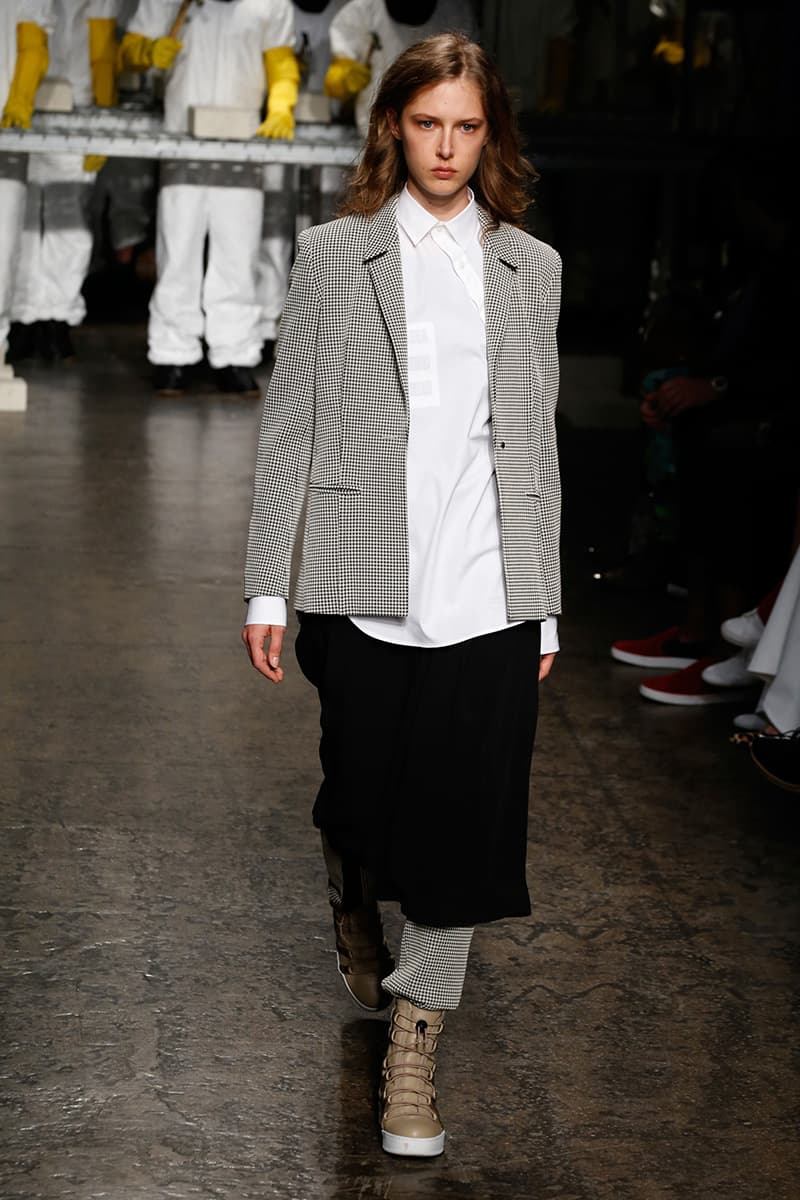 9 of 34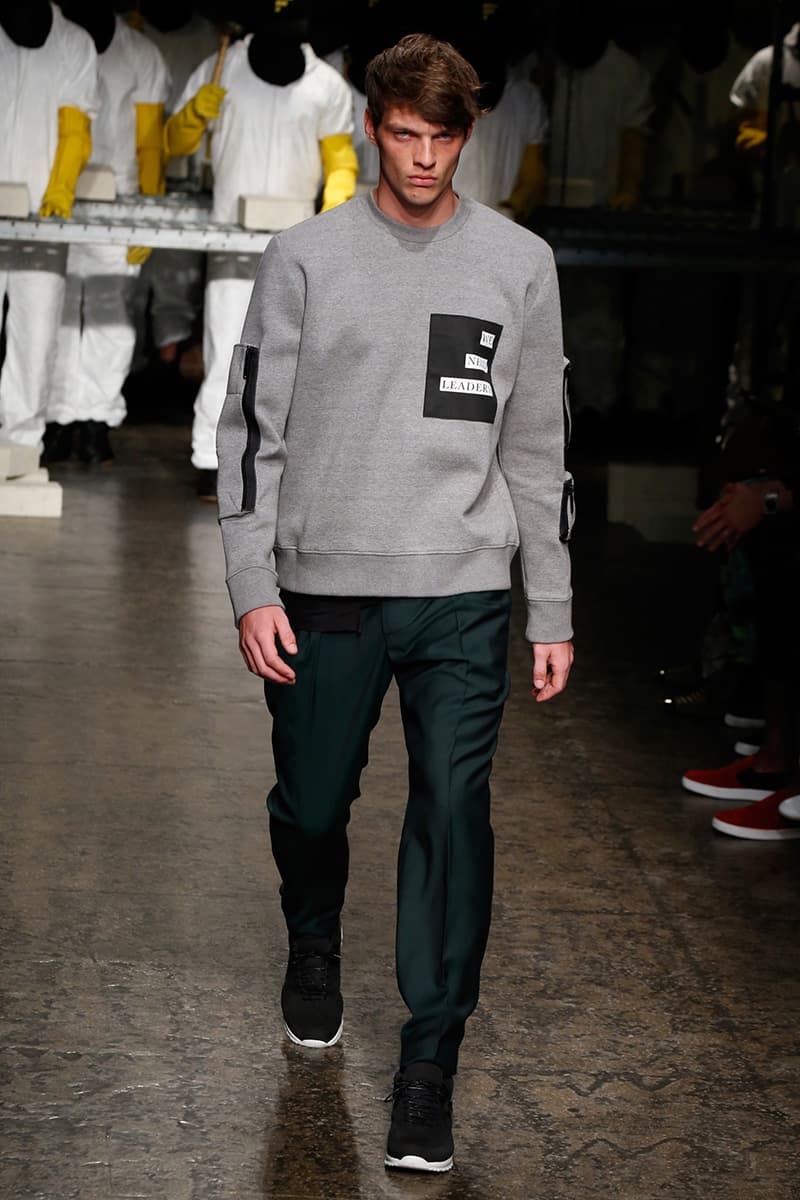 10 of 34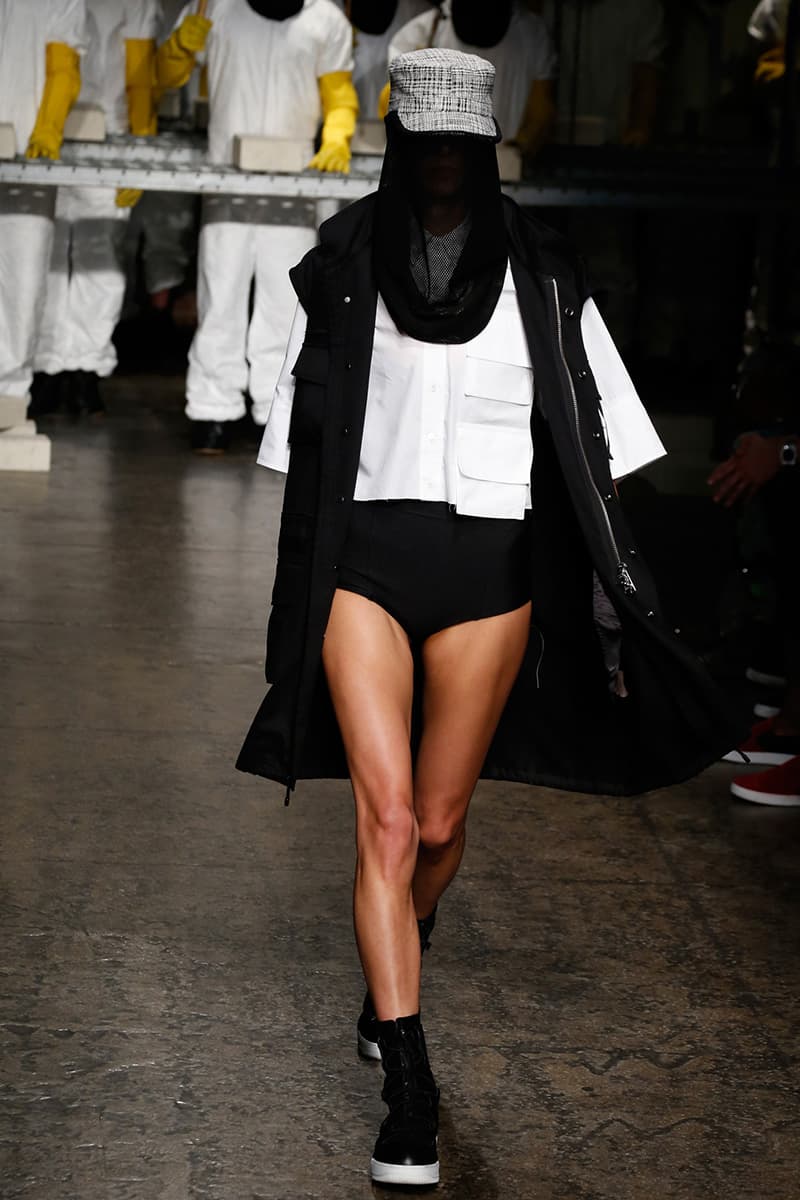 11 of 34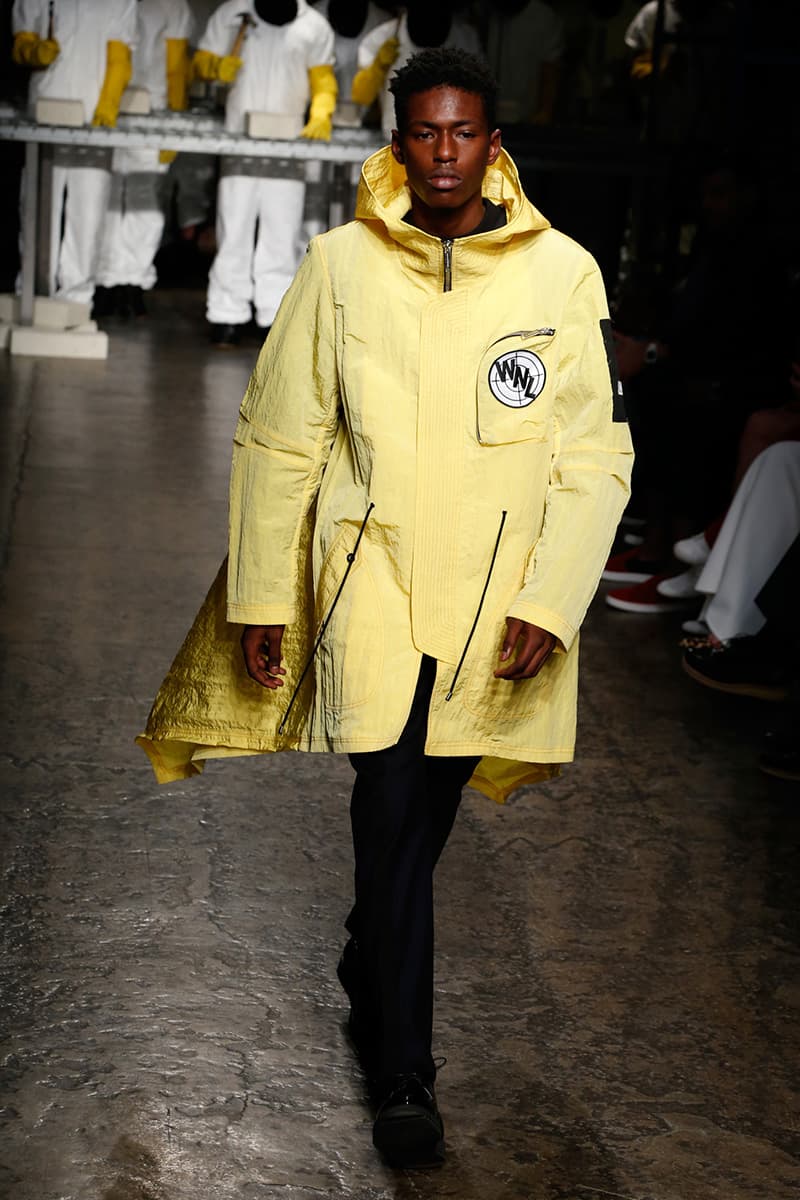 12 of 34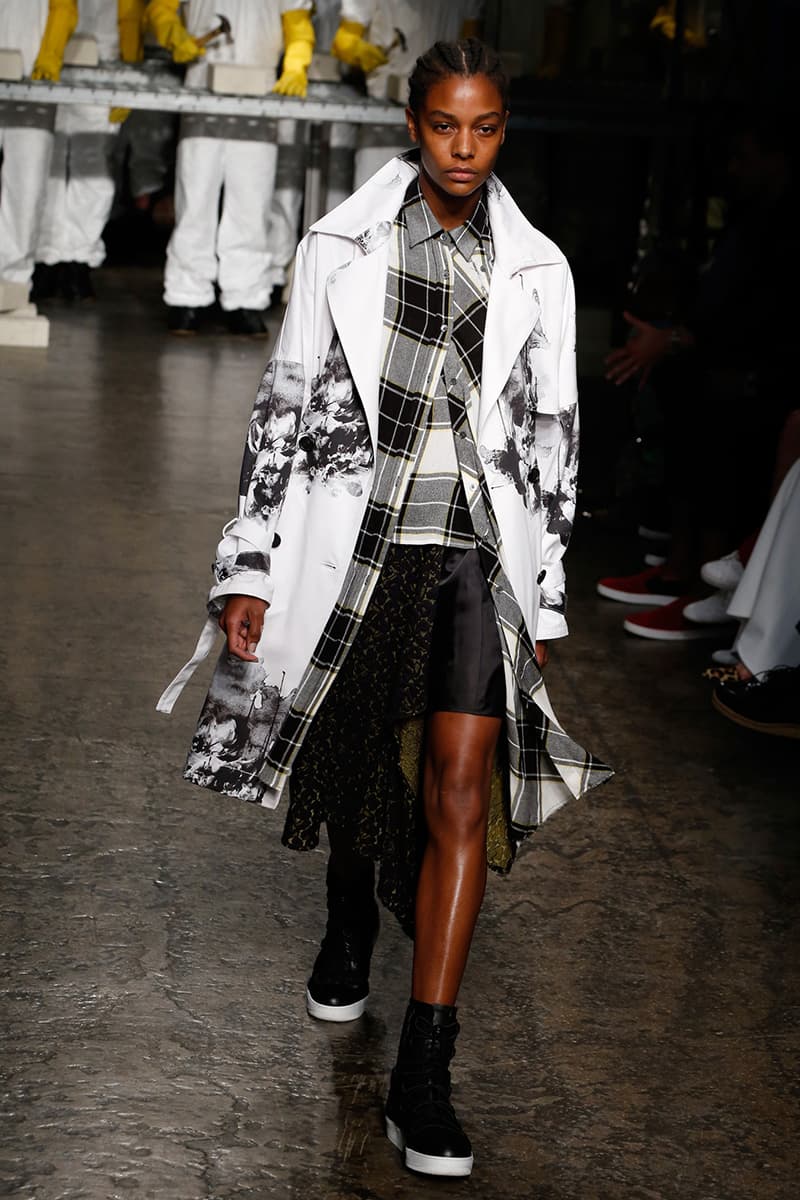 13 of 34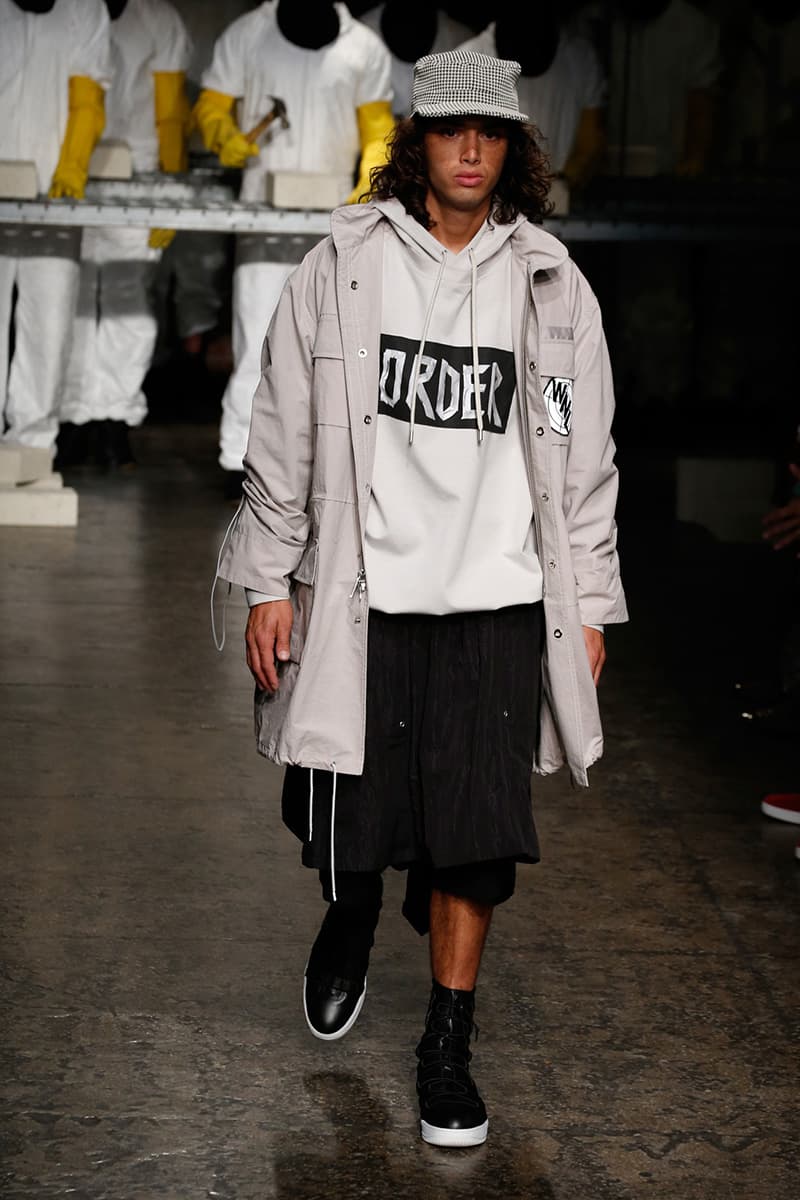 14 of 34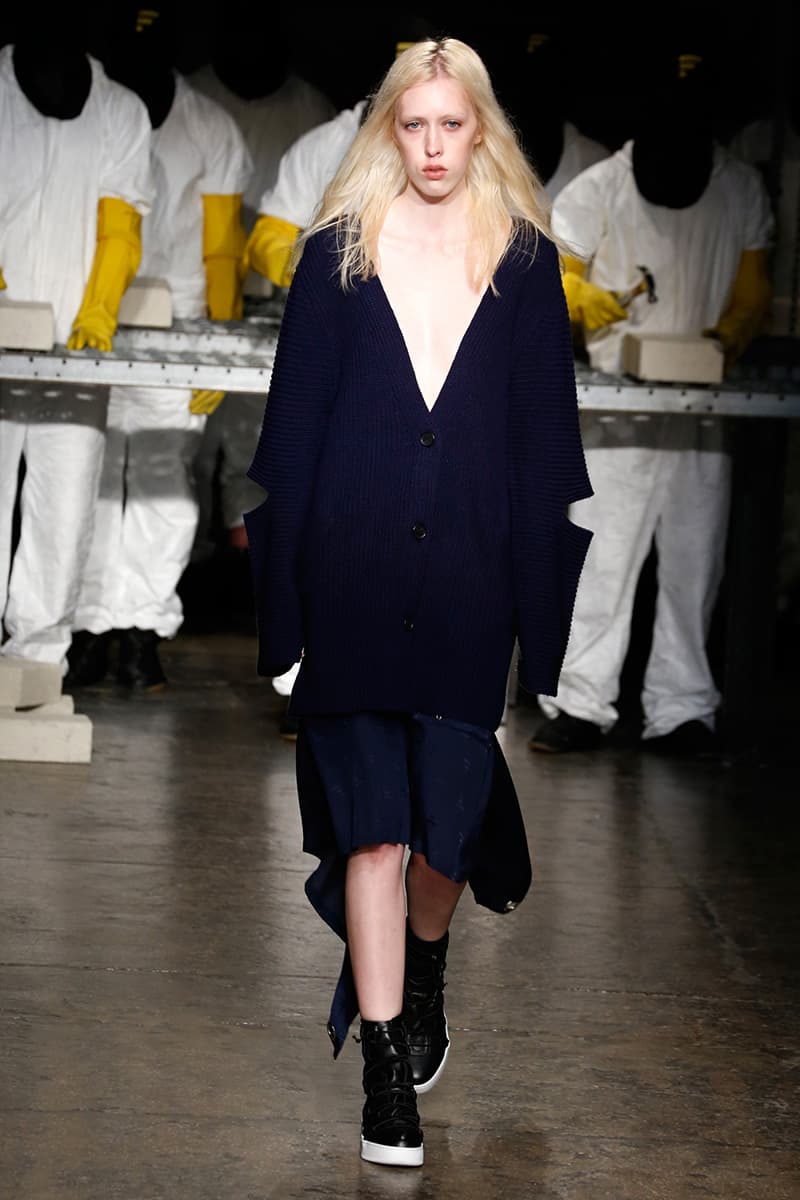 15 of 34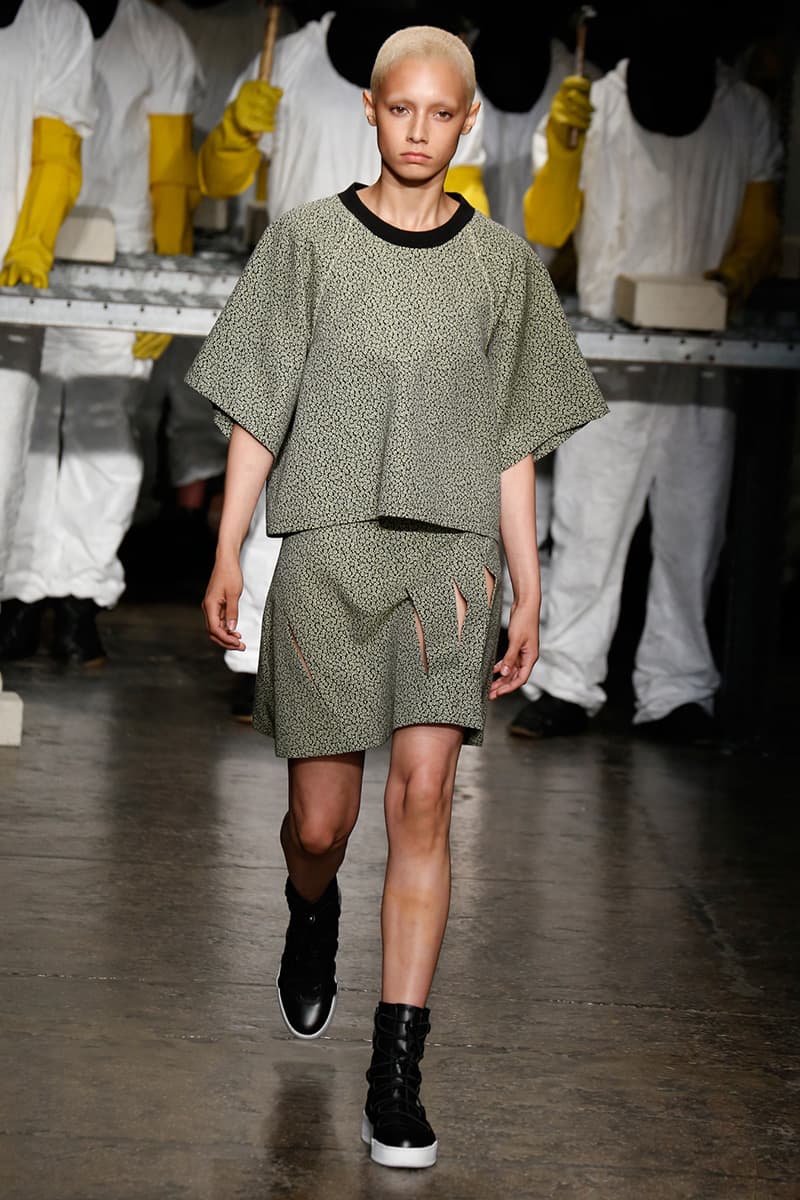 16 of 34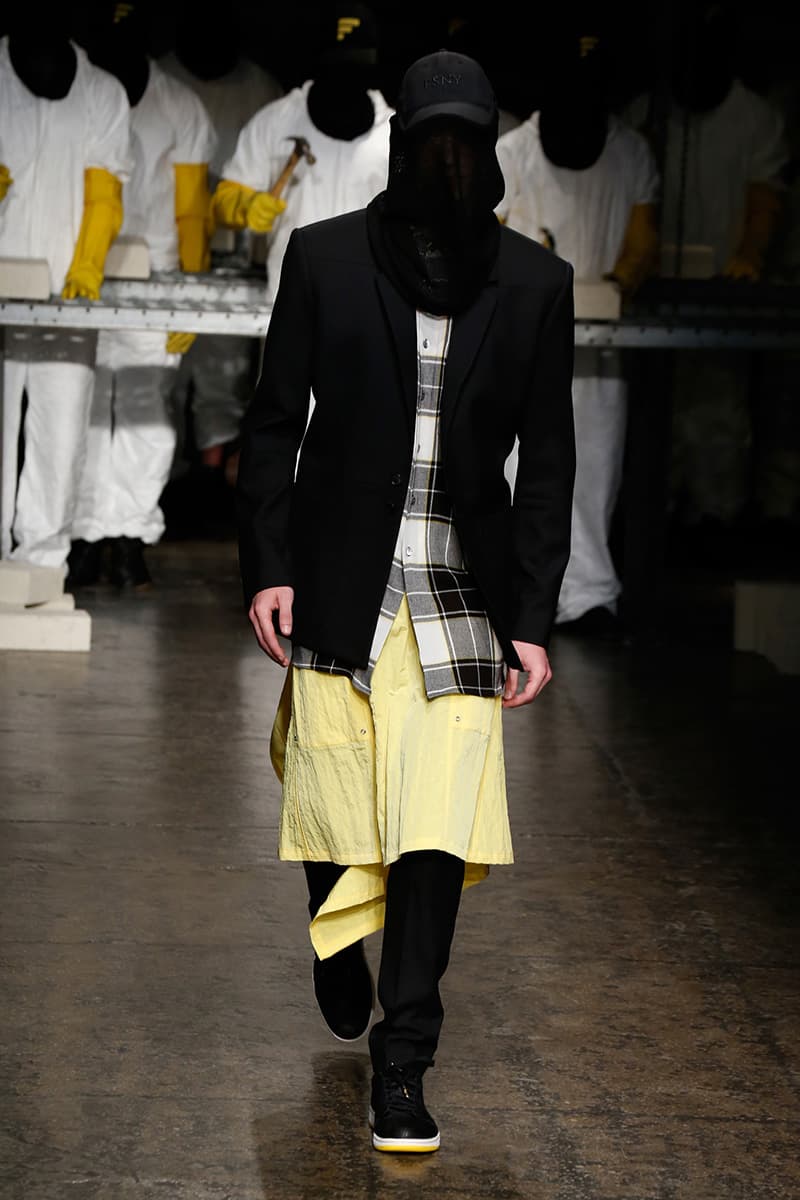 17 of 34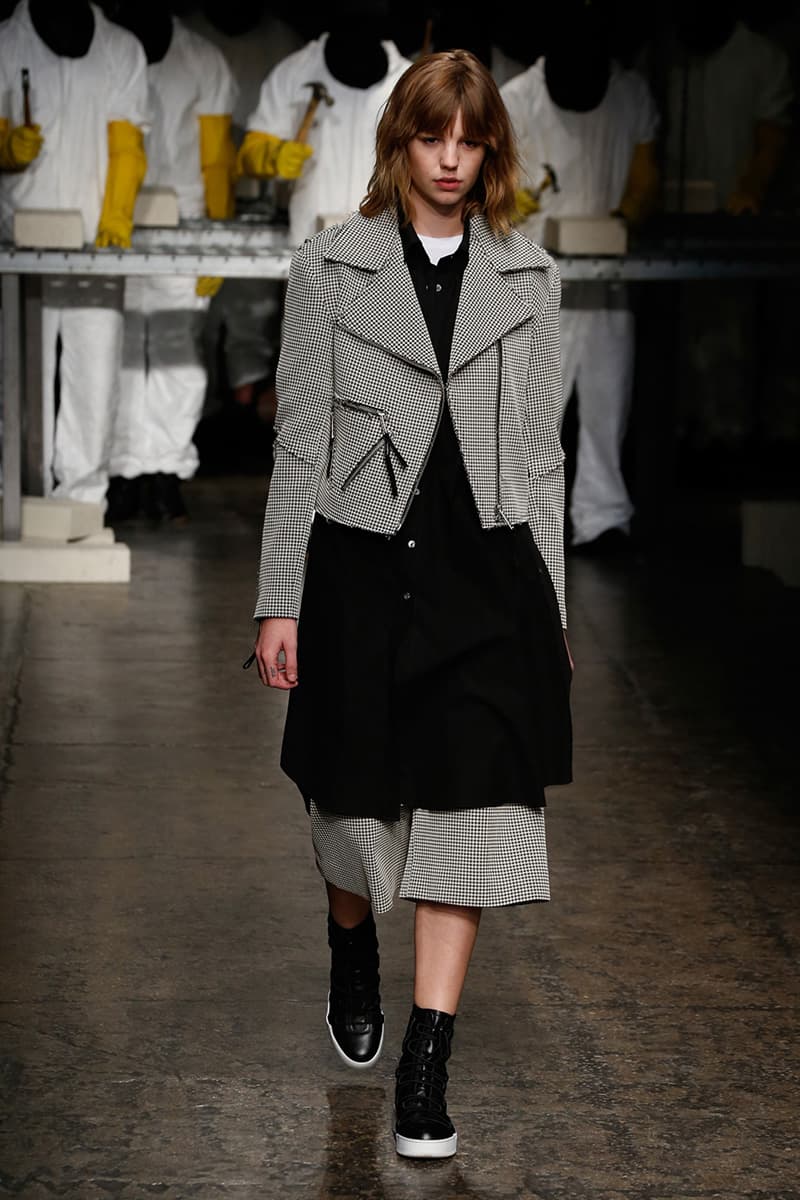 18 of 34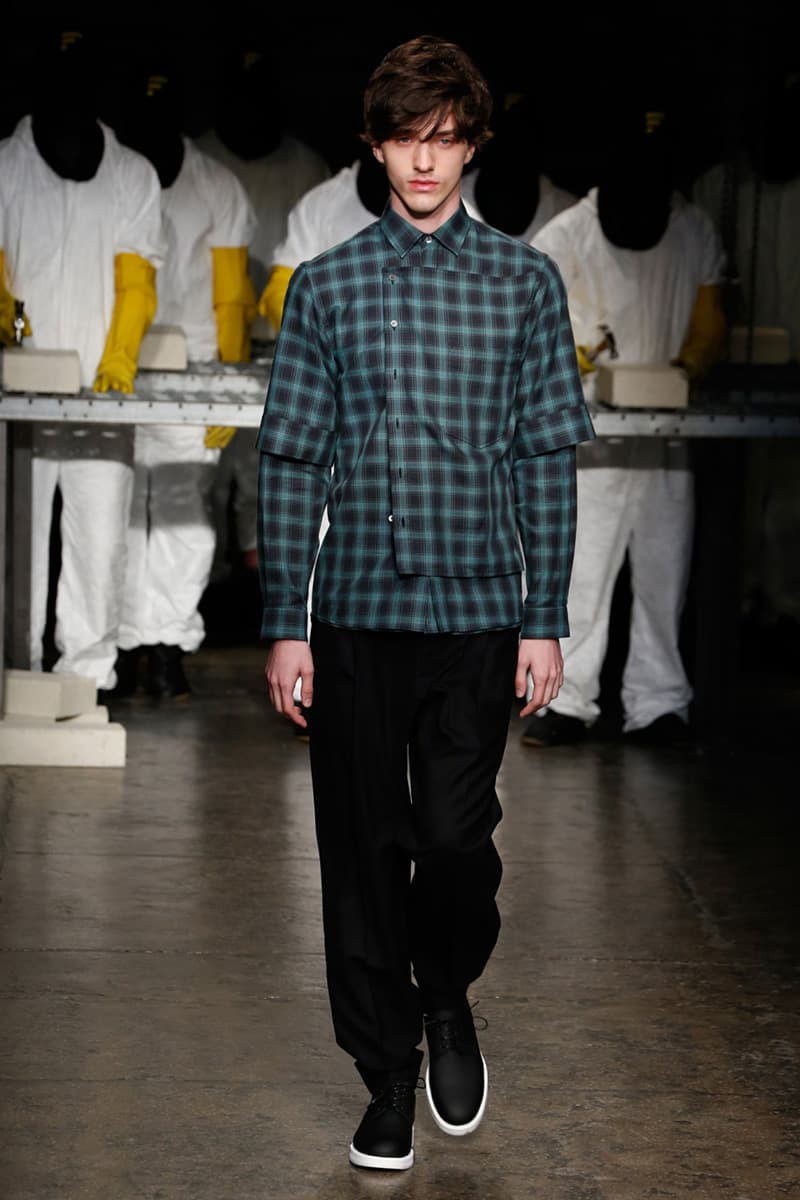 19 of 34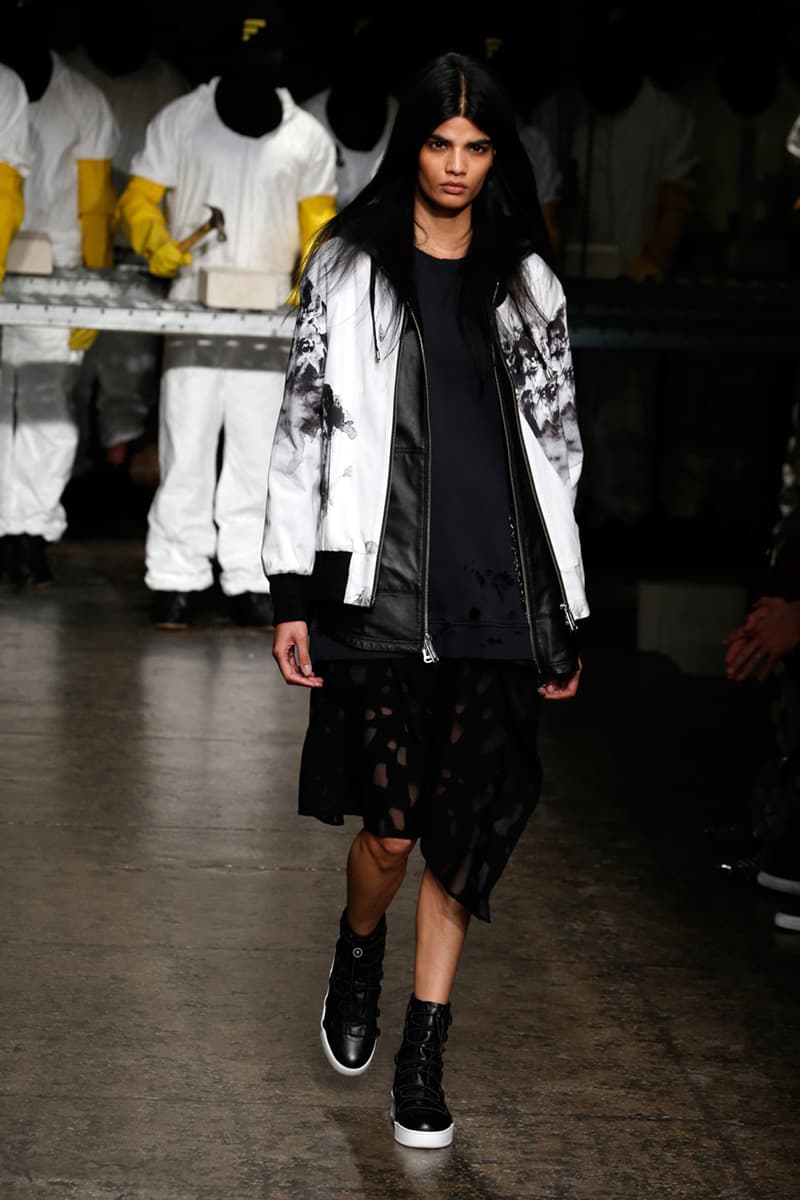 20 of 34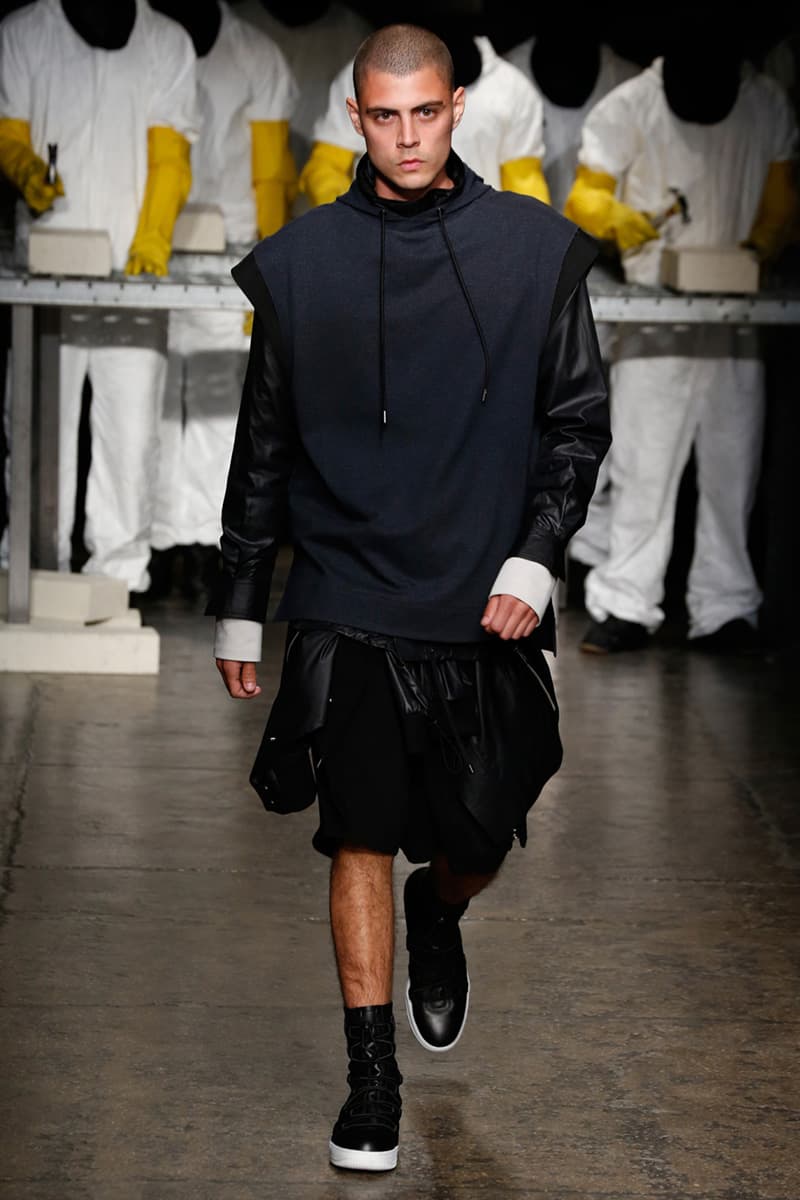 21 of 34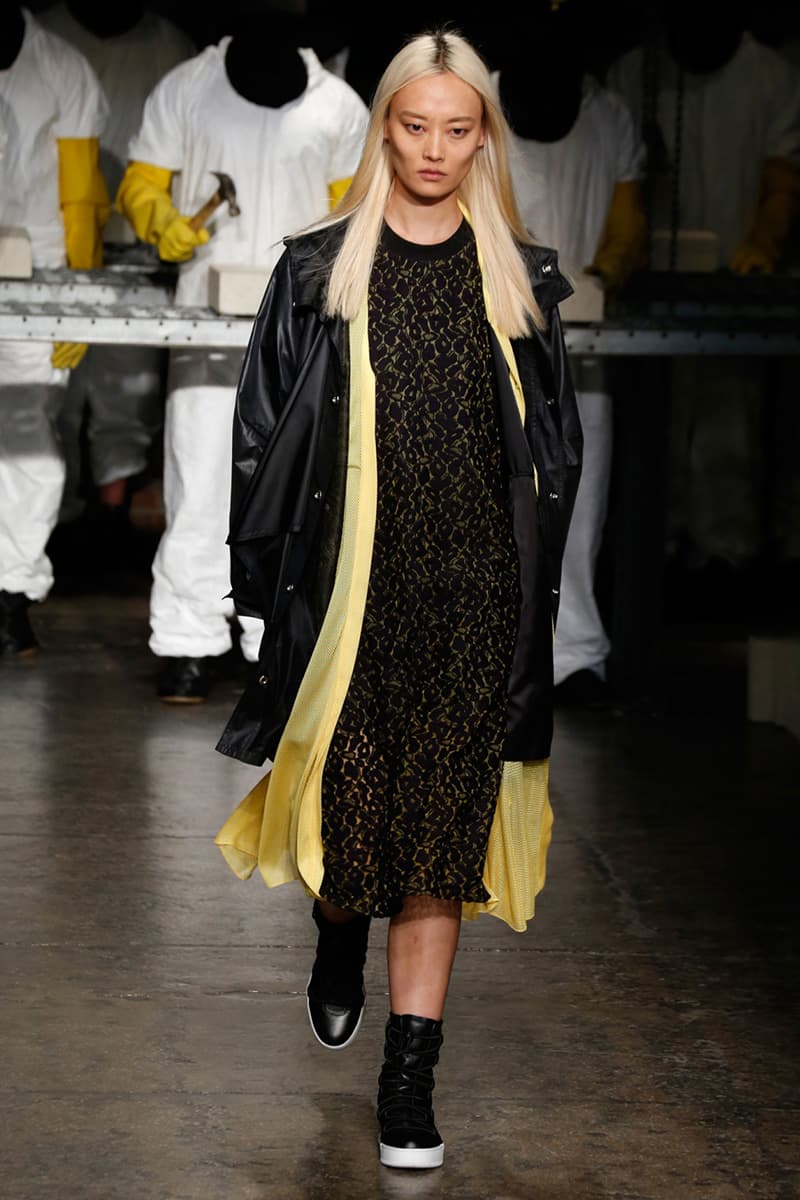 22 of 34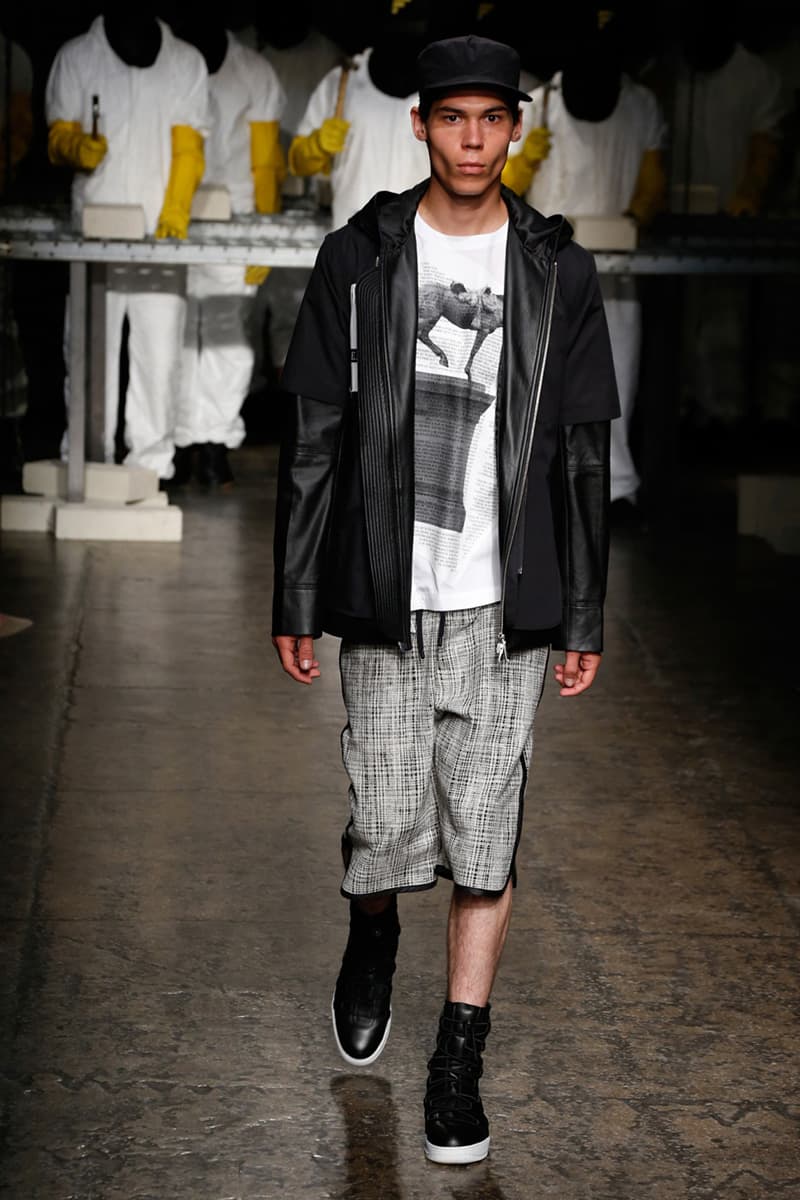 23 of 34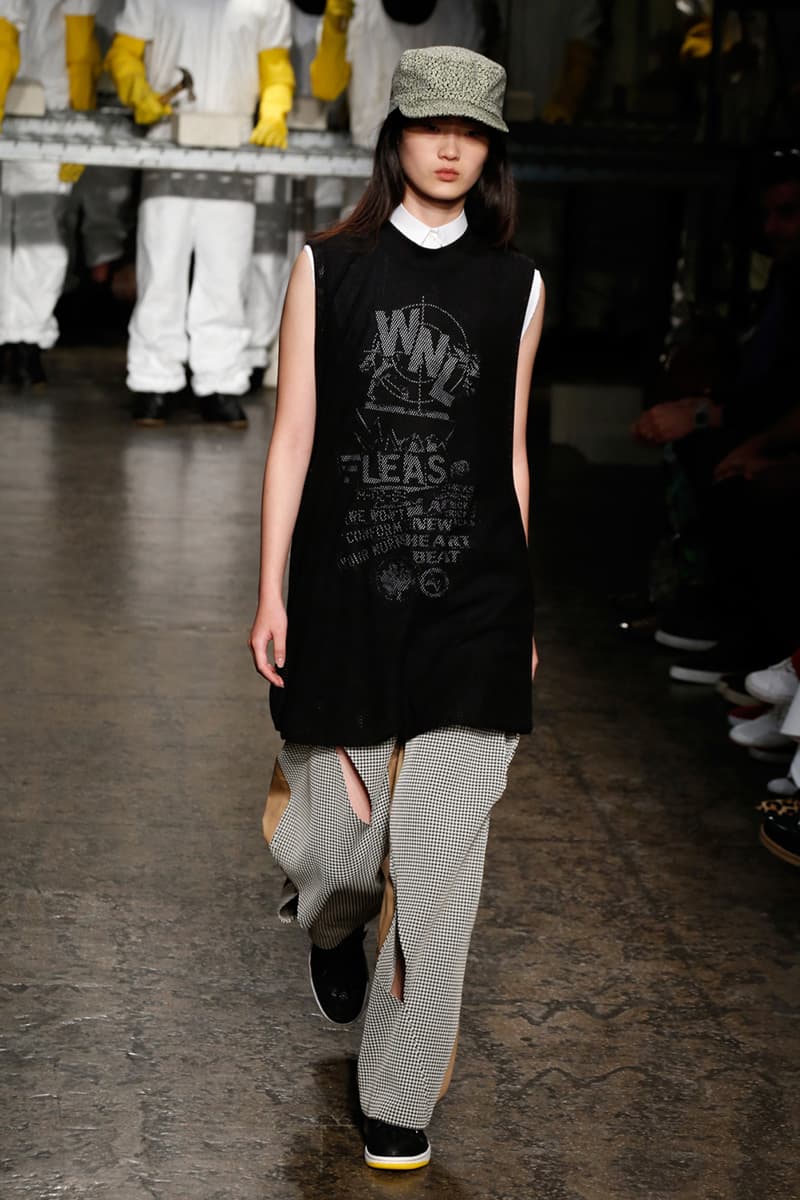 24 of 34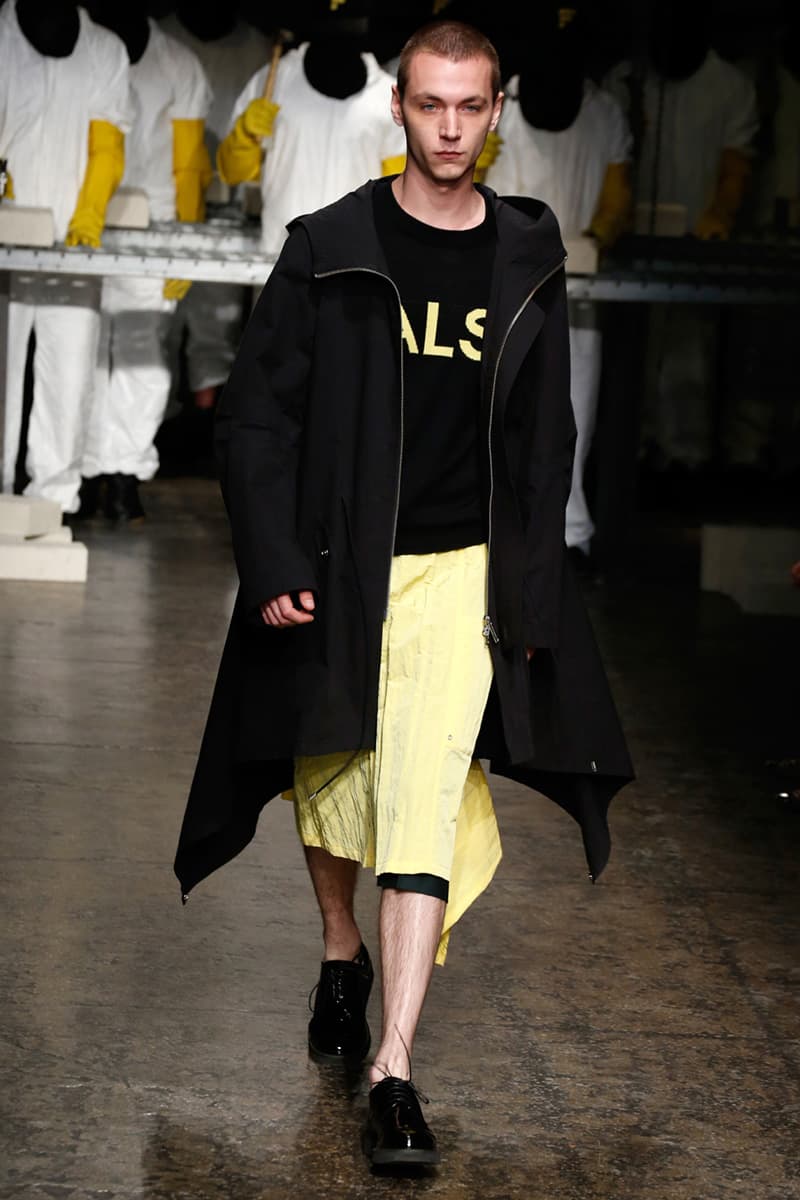 25 of 34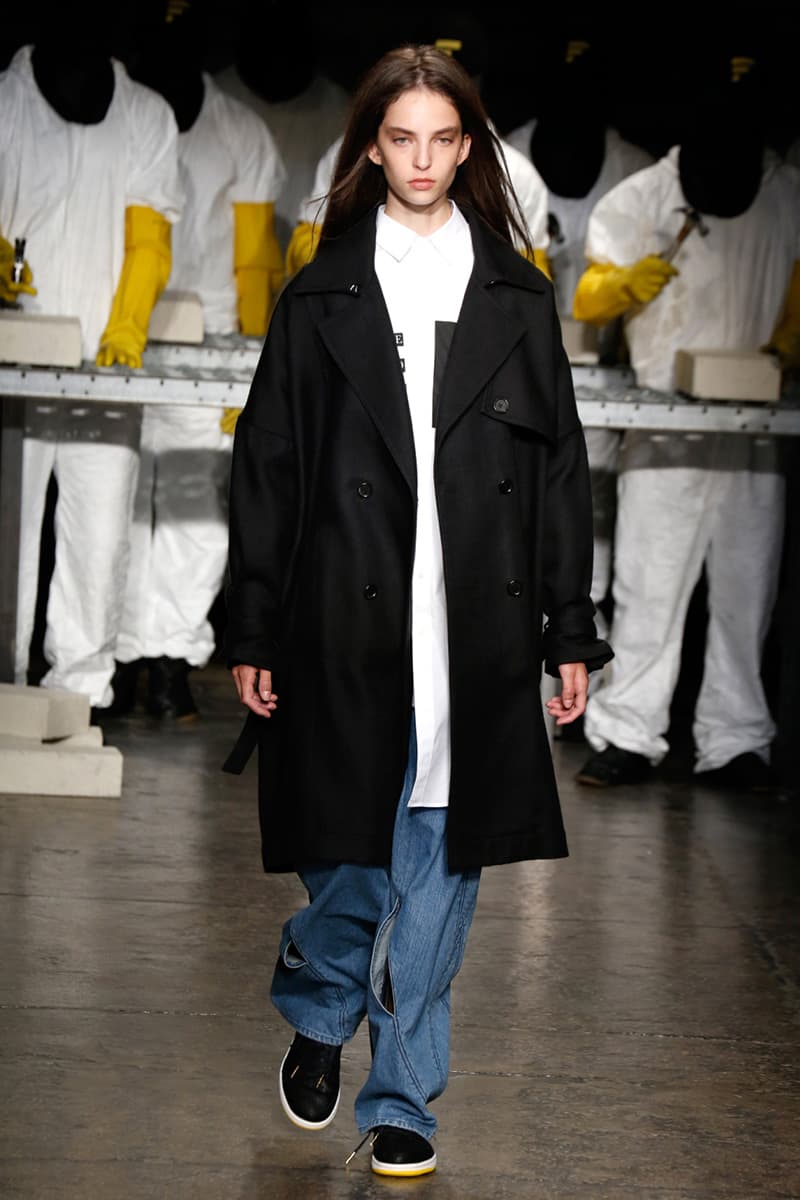 26 of 34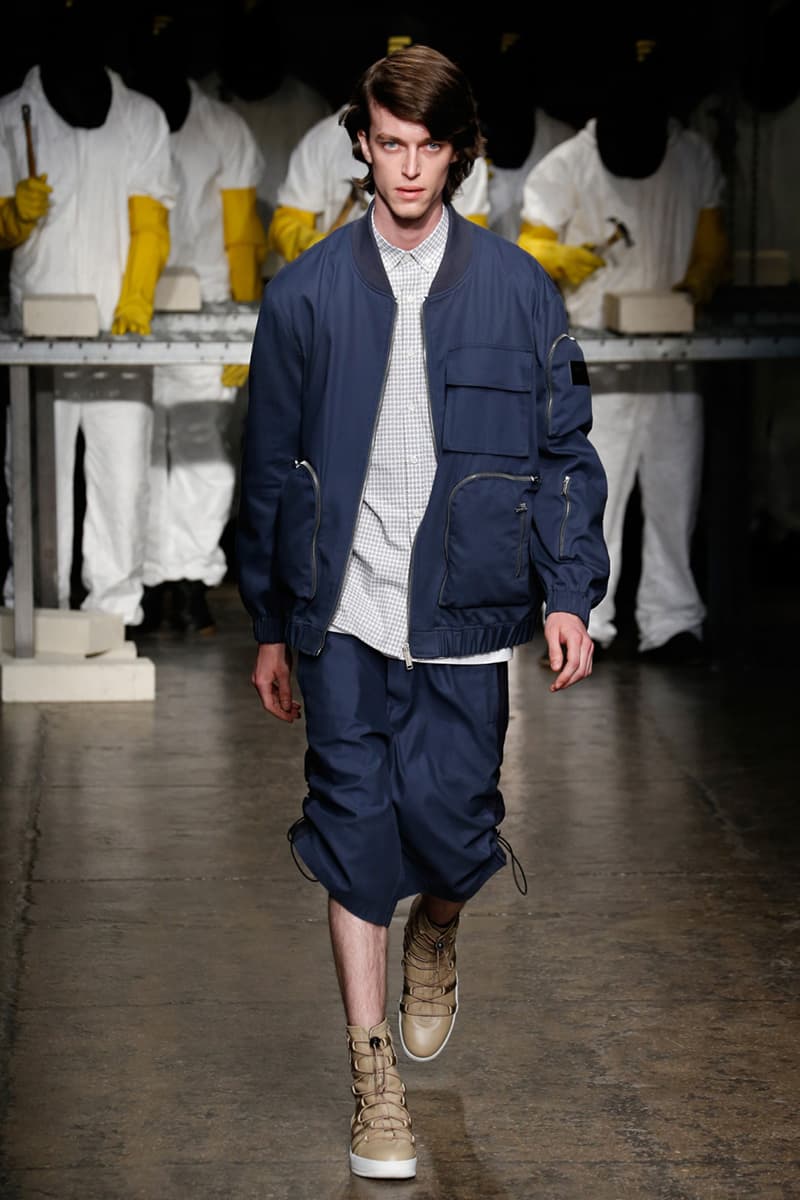 27 of 34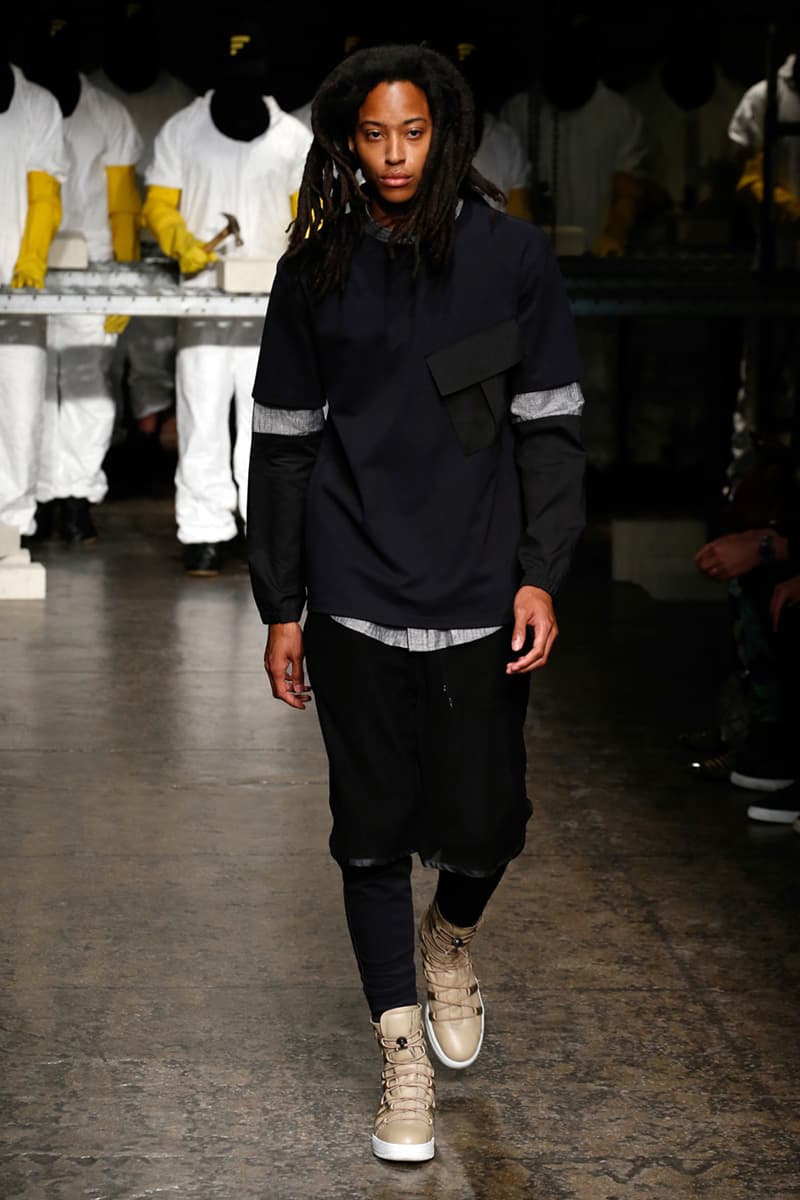 28 of 34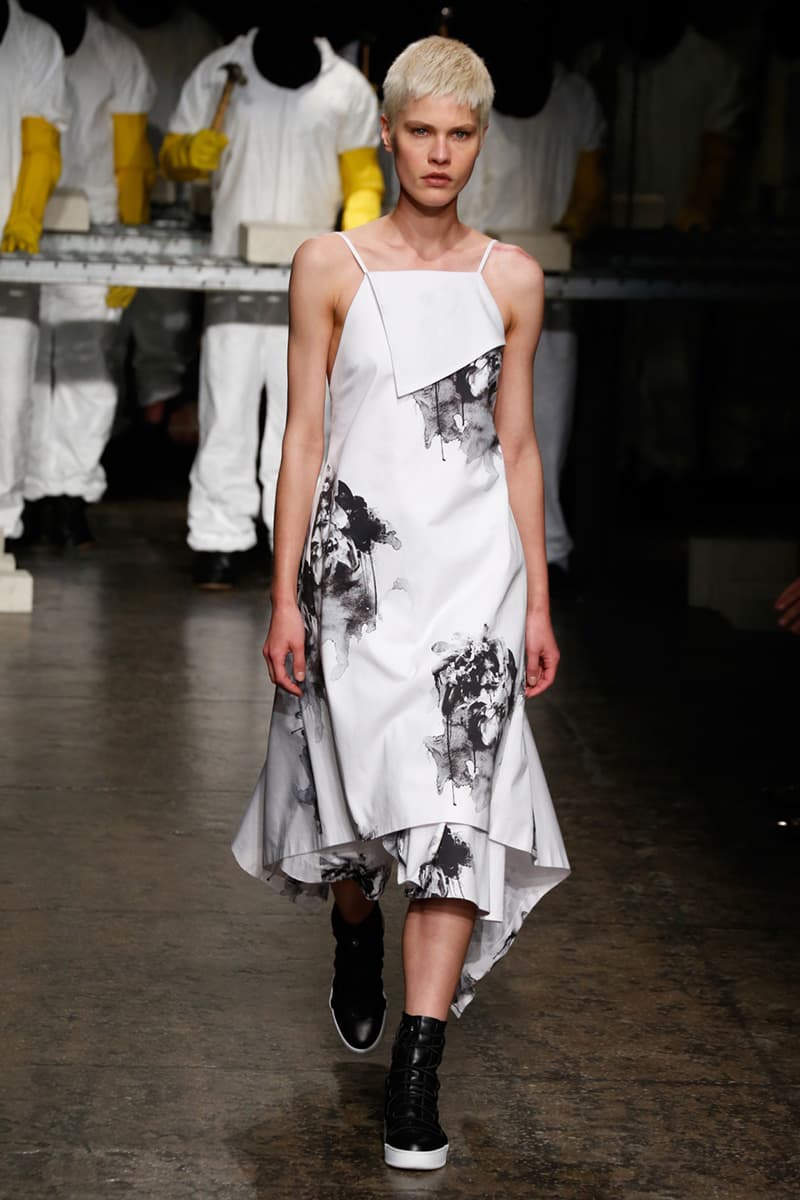 29 of 34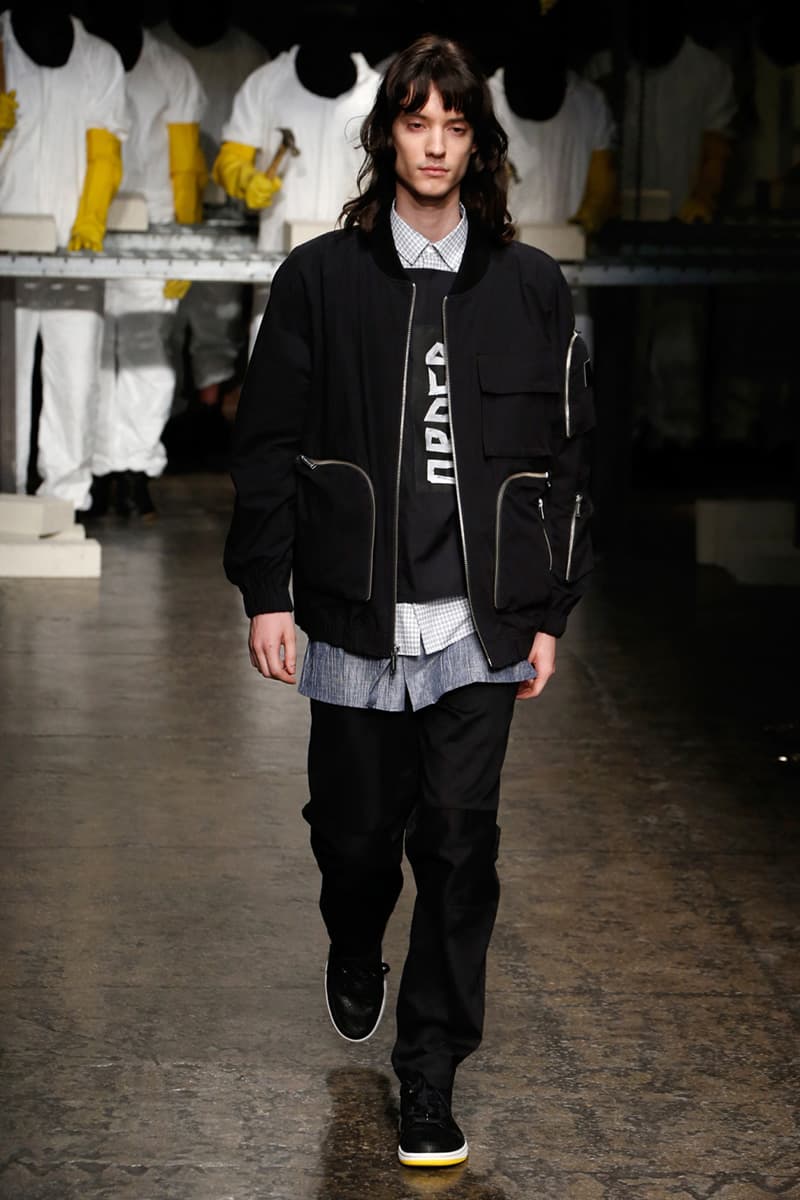 30 of 34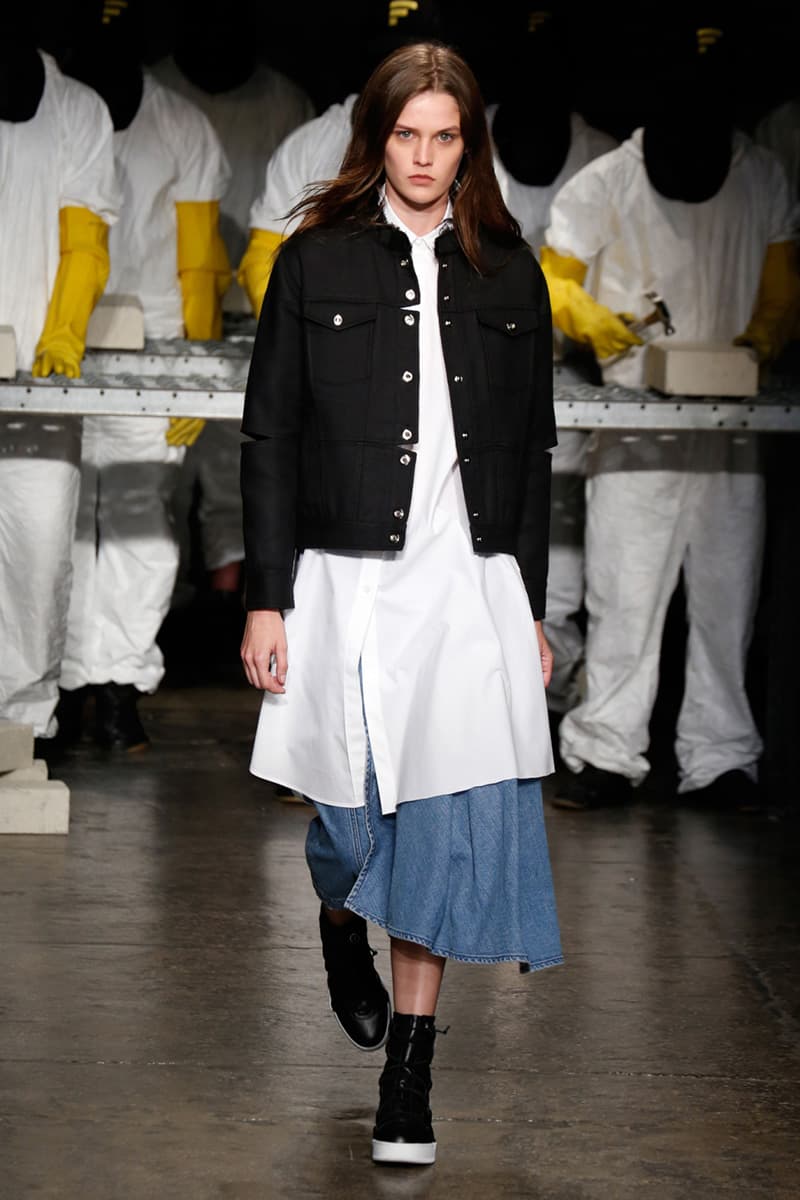 31 of 34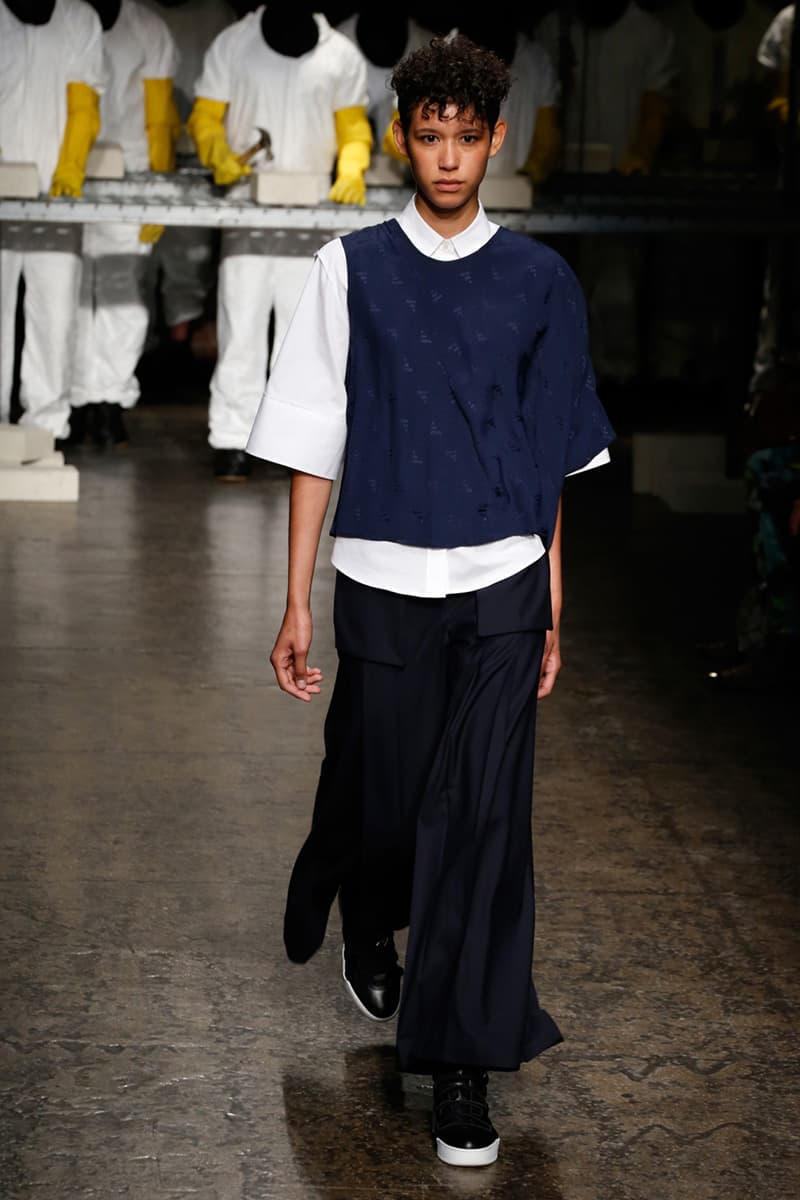 32 of 34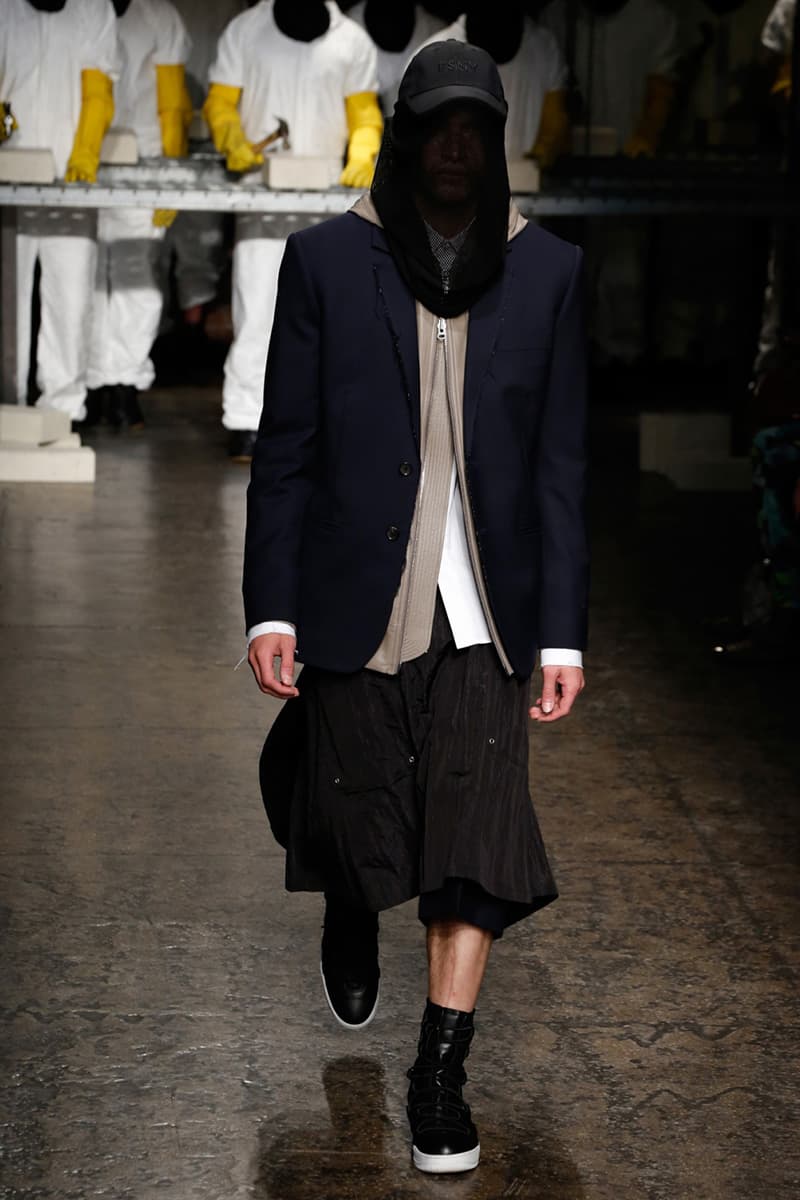 33 of 34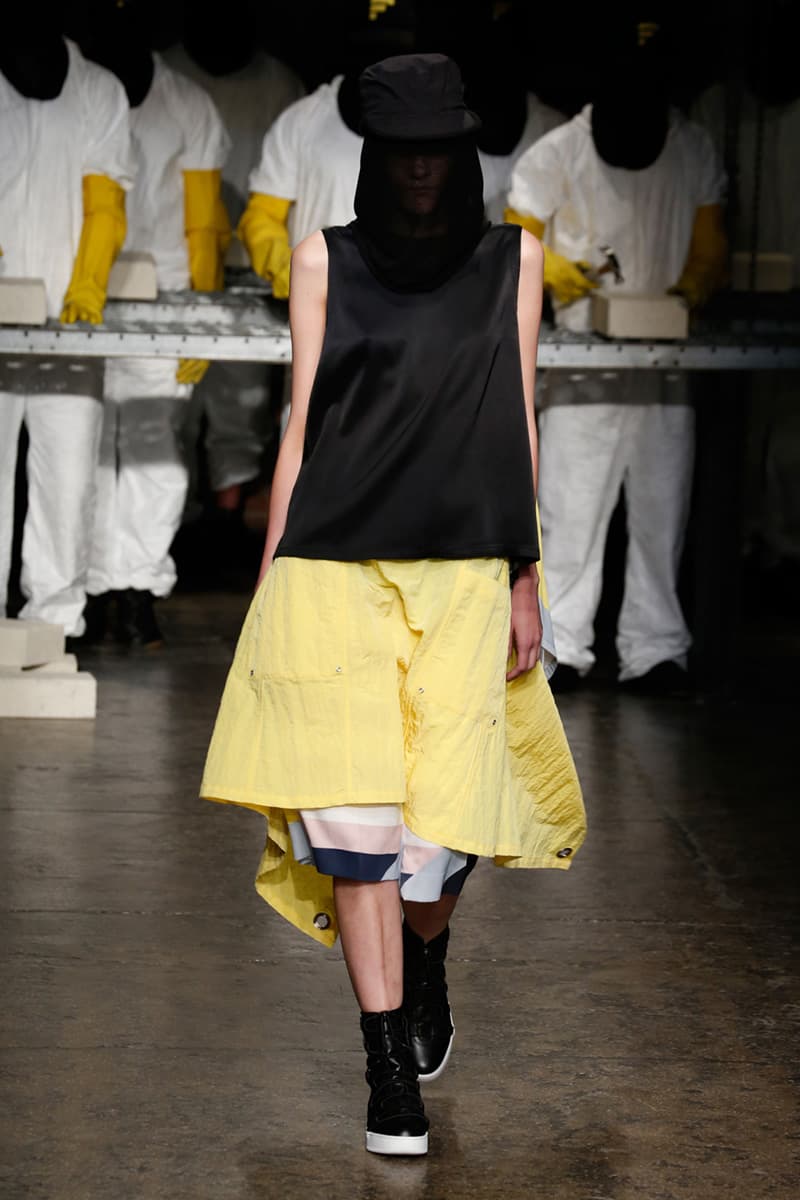 34 of 34
Fashion
Public School Makes a Bold Statement for Its 2017 Resort Collection
Representing the uniform of the revolution with a combined men's and women's show.
Public School Makes a Bold Statement for Its 2017 Resort Collection
Representing the uniform of the revolution with a combined men's and women's show.
Kicking off the men's spring season by combining with its women's 2017 resort collection, Public School recently presented its runway show that, as promised, disregards the regular fashion seasons. The collection circles around a revolutionary theme, as the clothes were designed to emulate uniforms of a revolution. Taking the brand's signature seal WNL – which means "We Need Leaders," house designers Dao-Yi Chow and Maxwell Osborne aimed to make a political statement with this collection. As Chow elaborates, the mock factory, complete with a hero-less monument is meant to represent "the rise of leaders who shouldn't be leaders. It's very dystopian and George Orwellian '1984.' We need to wake up and snap out of it."
Sporting cropped bombers, top coats, boxy parkas, and a heavy use of graphic prints in the form of flags and "WNL" seals, the collection showcases Chow and Maxwell's talent in fusing high-end fashion with streetwear influences. The women's resort range carries the same aesthetic, heavily accented with bright yellow to represent a "call to action," as Chow describes. A floaty silk slip dress and trench coat decorated with a dripping monochromatic floral print symbolizes climate change, a persisting issue that has been devastating our planet. The co-designer of the brand stressed, "This collection represents the resistance. It's our secular army of boys and girls who are rising up." See the full collection in the gallery above.