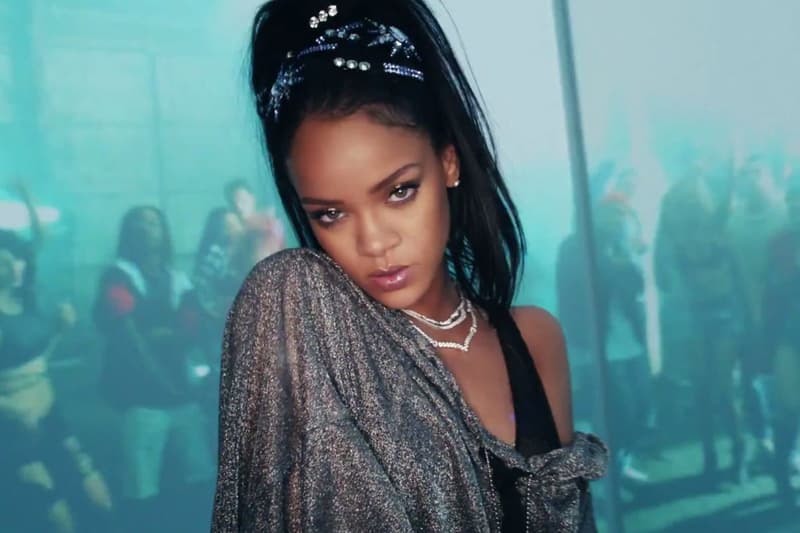 Music
Rihanna's Jumpsuit in "This Is What You Came For" Was Designed by a Fashion School Grad
All fashion eyes are on Isabel Hall.
Rihanna's Jumpsuit in "This Is What You Came For" Was Designed by a Fashion School Grad
All fashion eyes are on Isabel Hall.
Calvin Harris and Rihanna recently released the official video for their banger hit "This is What You Came For." RiRi is seen wearing an oversized glittery grey jumpsuit (that has now become synonymous with the video), while prancing in a cube basked in laser lights and CGI projections. Turns out, the jumpsuit in question is designed by Pratt Institute alum Isabel Hall for her senior graduate collection. In an interview with Complex, Hall revealed that she had interned for Adam Selman (designer and frequent collaborator of Rihanna) and he had recommended the piece to RiRi's stylist, Mel Ottenberg. While other graduates typically struggle with post graduation blues, Hall's overnight fame has made her an upcoming name to watch in the industry. Read an excerpt of her interview below or read the full feature at Complex .
And in case you'd like to lsee Hall's Rihanna-endorsed design again, you can watch the "This is What You Came For" video here.
When you first saw your jumpsuit in the video for "This Is What You Came For," did you cry or did you scream?
It was really funny, because I didn't realize she was releasing it at midnight. I was expecting that it would come out at noon the next day or something, so I wasn't looking out for it yet. My friend texted me, like, "Oh my God! Have you seen it?" It was one in the morning and I was already home. My whole family was asleep, so I was alone, the only one awake, watching it. I was shaking. It was crazy. There was nobody, so I was texting my friends and sending my friends links. It was really funny, because it was silent in my house except for me. Actually seeing it was unreal.

How did it end up on Rihanna?
I interned for [designer] Adam Selman, who works a lot with Rihanna and worked on her tour. He also works with Mel [Ottenberg, Rihanna's stylist] all the time. He graduated from Pratt, and he goes to the Pratt fashion show each year, and really pays attention to young designers. And so does Mel—he came with him this year to the fashion show. Adam had told him that he was going to like the jumpsuit beforehand, that he might be really into it. After the fact, Mel wanted to pull the jumpsuit for another project. He did whatever with it and I got it back, but then I got a text a few weeks later from Mel's assistant, saying, "Hey, are you in town? We have something we really need the jumpsuit for." I didn't find out until the next week what it was being used for. It happened really fast.
Share this article