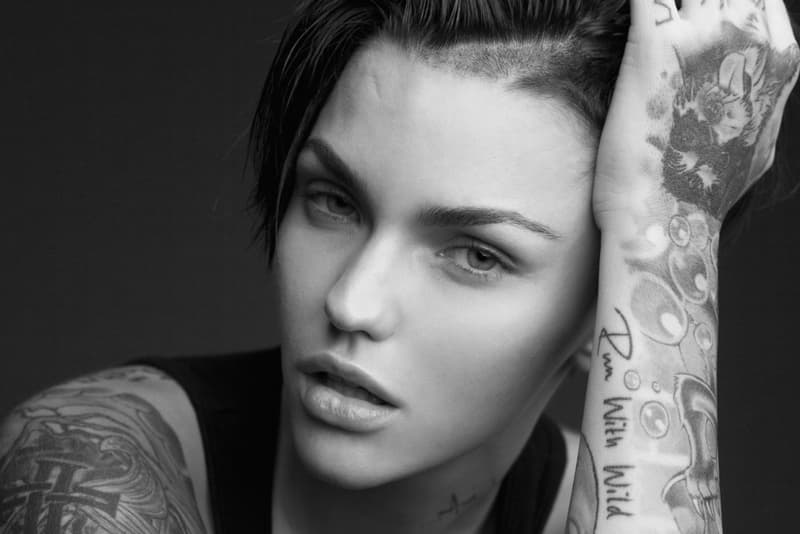 Beauty
Ruby Rose Shares Her Holy Grail Beauty Secrets
The 'Orange Is the New Black' star has a few tricks up her sleeves.
Ruby Rose Shares Her Holy Grail Beauty Secrets
The 'Orange Is the New Black' star has a few tricks up her sleeves.
With her strong features, bold brows and badass attitude, it is unsurprising that Ruby Rose is the face of Urban Decay. In a recent interview with Galore, the actress and DJ known for her androgynous style shares some of her beauty tips, from achieving her faultless complexion to using sunscreen and keeping her skin hydrated. She also shares her favorite makeup styles and products. Read an excerpt of the interview below or read the full feature here.
What's your favorite beauty product for festival season?
Sunblock! I'm not about the sun hitting my face. I'm not about wrinkles or cancer, so I'm definitely all about sunblock.

What about makeup wise?
I don't really like to wear stacks of makeup. I like to keep it simple. I'd actually never even bother around my mouth for a festival. I mean aside from keeping it moisturized, but at a festival, the last thing I want to think about is having to apply more lipstick. That being said, I would be all about the eyes and the eyebrows. I'm like an eyebrow fanatic.

Do you use any specific products on your brows?
Yes! I use Urban Decay Brow Beater — it's like my favorite thing in the entire world.

Are you a fan of contouring?
I'm actually really into contouring because I like the androgynous cheekbone look. I use foundation, which is something I learned from my makeup artist. We use a couple of different foundation colors for contouring and then apply bronzer.
Share this article