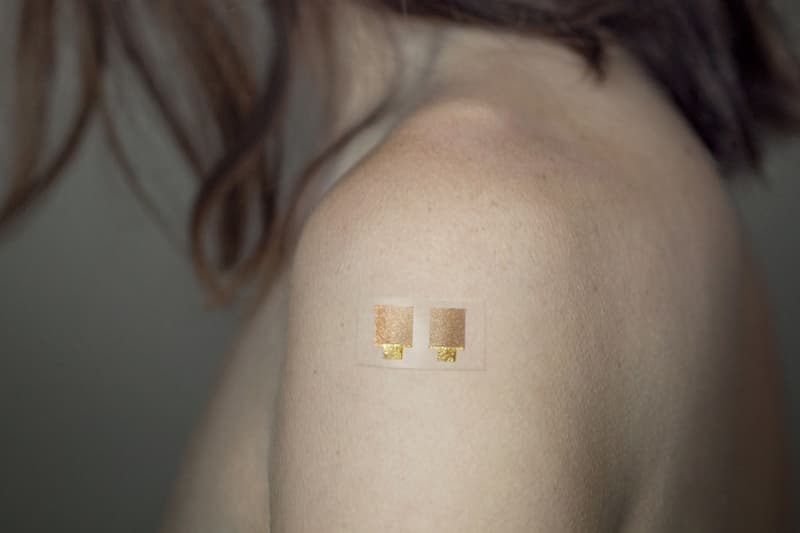 Health
Stretchable Electronics You Can Wear on Your Skin Are Now a Thing
Just stick it on like a band-aid.
Stretchable Electronics You Can Wear on Your Skin Are Now a Thing
Just stick it on like a band-aid.
If the new Morgan trailer didn't freak you out about today's crazy tech advancements, this sure will. As reported by Fast Company, scientists have now figured out a way to make electronics as malleable as a temporary tattoo, so your skin is essentially the next big tech platform. An example of this new development is the complimentary device that comes with any La Roche-Posay sunscreen purchase this summer. Somewhat resembling a heart-shaped Band-Aid (albeit even thinner) the application contains miniature electronics that sync to your smartphone and track your sun exposure in real time. Known as 'My UV Patch,' the device is the first stretchable electronic made available to mainstream consumers. It can be worn for up to five days and can be worn anywhere on your skin, embedded with an NFC antenna and microchip, as well as photosensitive dyes that can change color based on the level of sun exposure.
Although this is just a first step in the revolutionary technology, scientists are already looking forward to the next generation of such advancements: an exploration of how stretchable electronics can collect and analyze bodily fluids such as sweat. This would have monumental implications for health technology, allowing for devices to measure biomarkers like electrolyte levels in athletes or glucose levels for diabetics. Studies are currently being run by L'Oréal (the parent company of La Roche-Posay). "Hydration is an important part of antiaging," says Guive Balooch, global vice president of L'Oréal's technology incubator, which produced the My UV Patch. "If you can measure different attributes of the sweat, you can start to understand the personalized beauty routines and skin health of consumers."
Source
Photographer

Lauren Pisano
Share this article