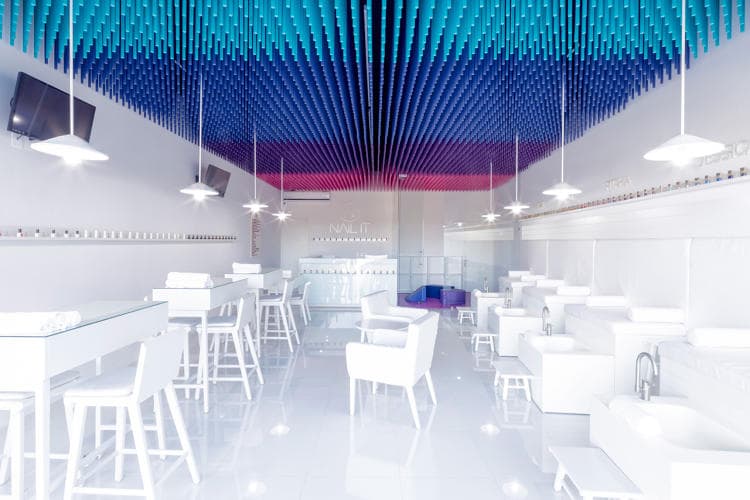 1 of 3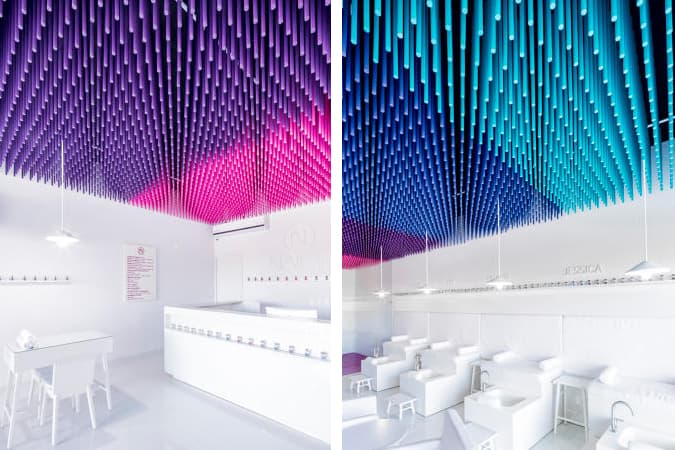 2 of 3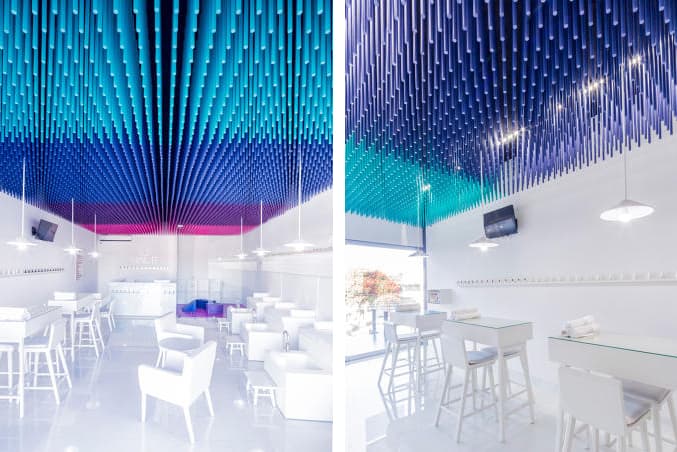 3 of 3
Travel
This Dreamy Technicolor Ceiling Is Made with 7,000 Broomsticks
A nail salon is unlike any other you've ever seen.
This Dreamy Technicolor Ceiling Is Made with 7,000 Broomsticks
A nail salon is unlike any other you've ever seen.
As a direct contrast to the sterility of typical nail salons, Guadalajara-based design studio Estudio Ala has created a unique space within Nail It salon in Zapopan, Mexico that highlights a vibrant wave of color sprawled across the ceiling. Within an otherwise stark white environment, the ceiling is covered with a blanket of cascading hues that progresses from azure to indigo to purple to fuchsia. Quite surprisingly, the effect is achieved through the use of 7,000 broomsticks hanging down from the ceiling like technicolor stalactites. The project is also immensely sustainable—the broomsticks used in the project were all damaged during production but by adding a fresh coat of paint, they were recycled for the salon interior. You can see more images from the salon in the gallery above.